We are on our second to the last Riley Blake Designs mystery quilt block! This is Playing with Blocks in the RBD Block Challenge!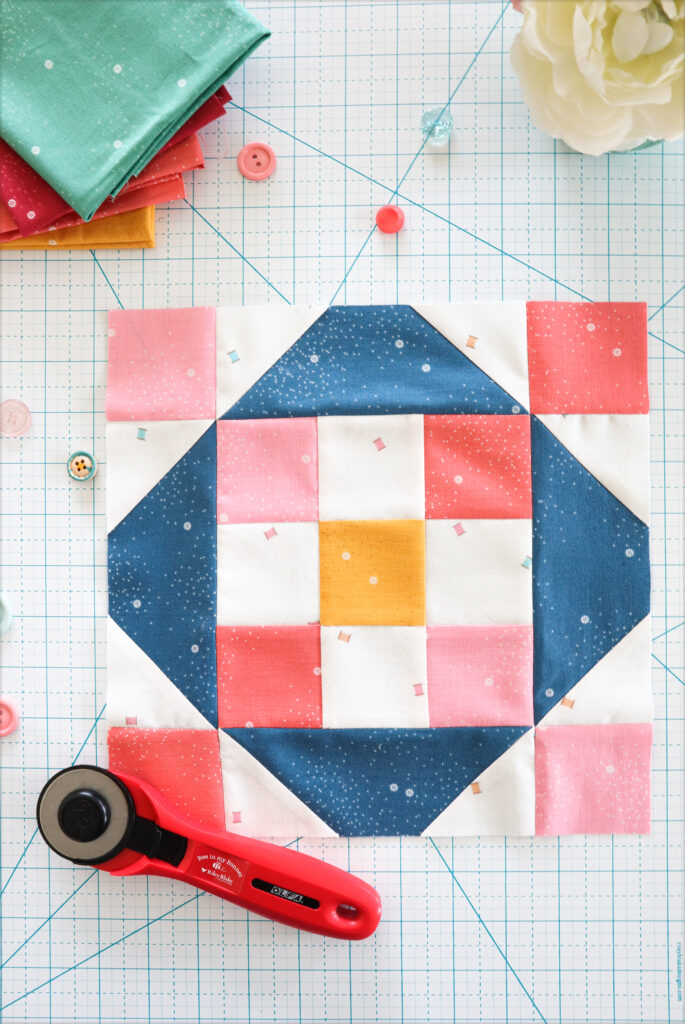 Block 15 is the Playing with Blocks block in the challenge; Gerri Robinson designed it! I love it! There is such a sweet Irish chain through the block, and it's a super easy one to put together.
Even though we are on the second to last block, you can find the free patterns at any time! They are so many fabulous blocks that are great in the quilt, but you could also use them as pillows, runners, or more.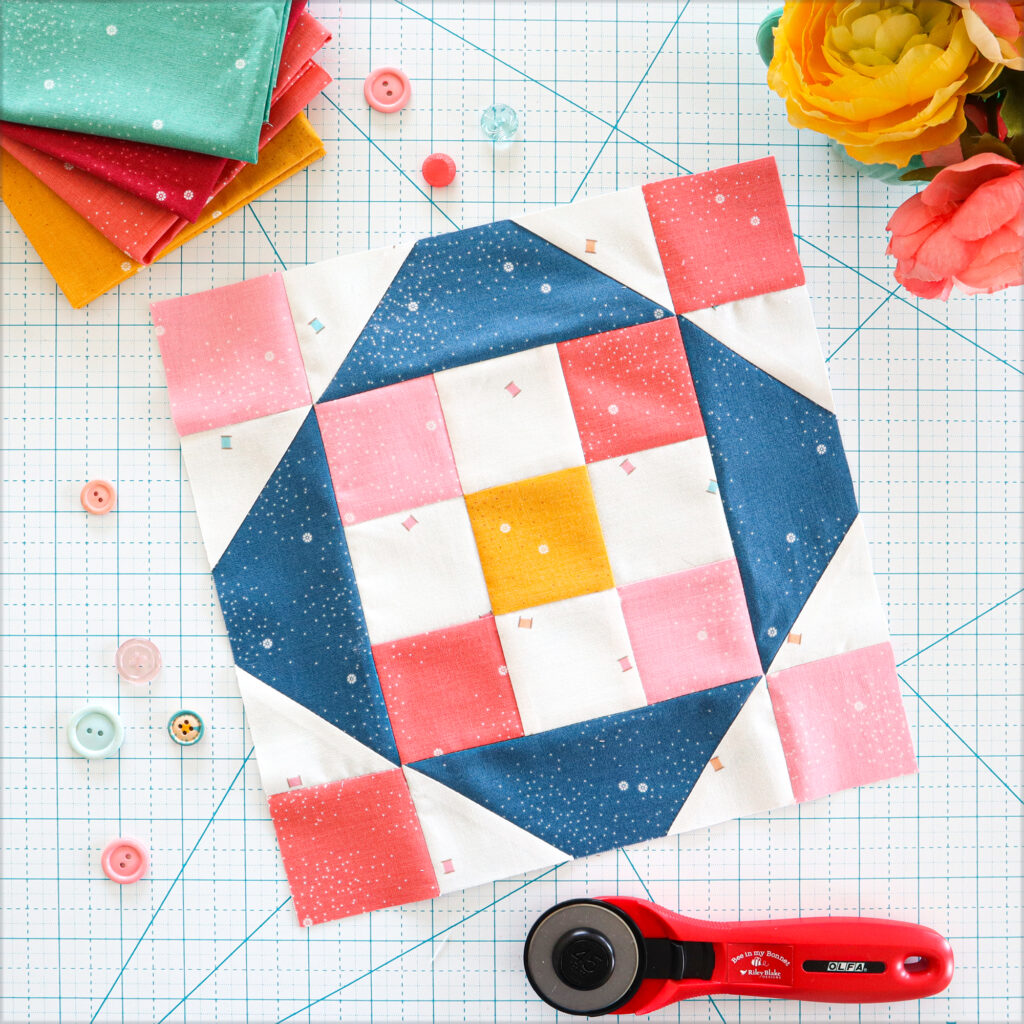 Playing with Blocks – RBD Block Challenge
There have been so many great blocks in the challenge. You can see all my versions here.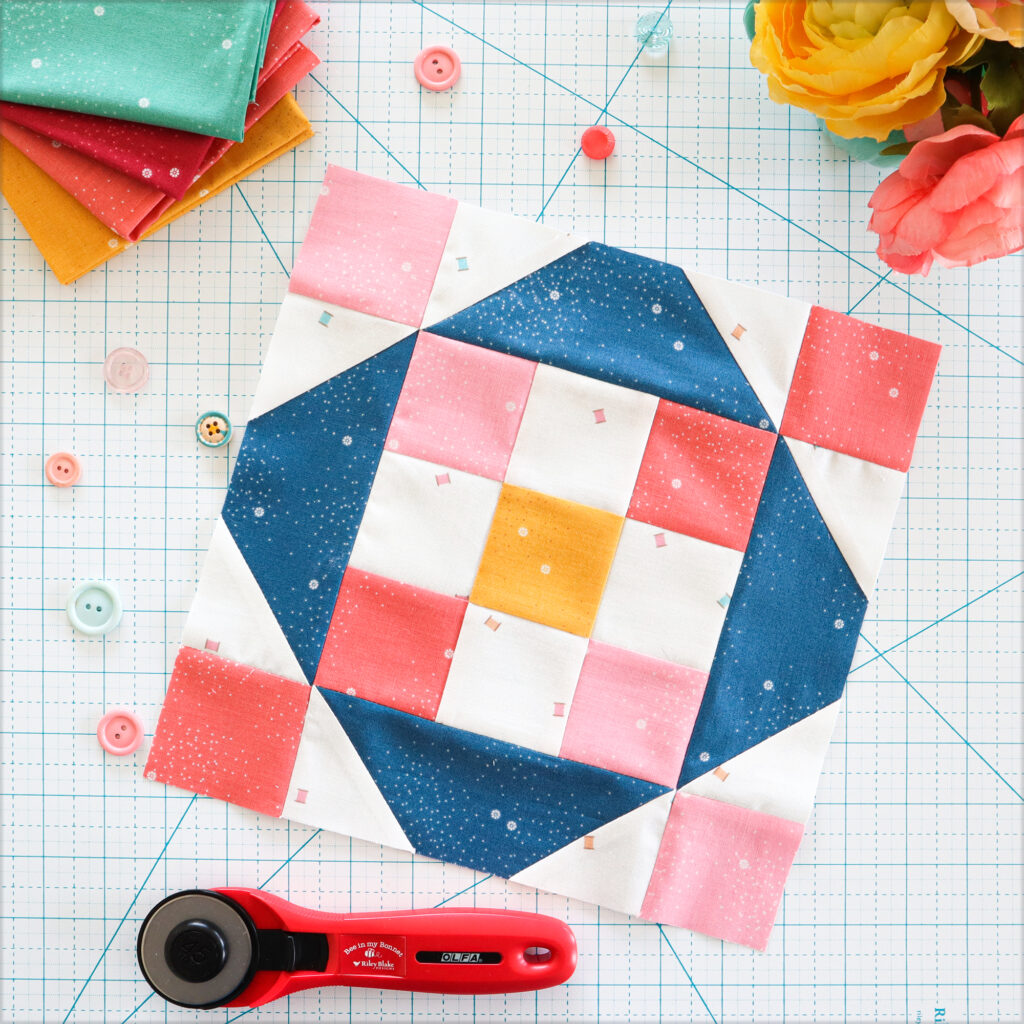 You can find all the patterns on the Riley Blake Designs website including this week's – the Mountain Peaks Block in the RBD Block Challenge. Click the link below!
Click here for the RBD Block Challenge Patterns
I'm sewing along with my RBD basic, Dainty Daisy, and I'm using my print from Hush Hush 2, Sweet Spools, as the background. The colors I chose are so bright and fun, and they pair really well with the little thread spools in the background. Next week is the last block in the challenge!