It is time for Block 2 in Riley Blake Design's mystery quilt along! This is the Fanfare Block in the RBD Block Challenge!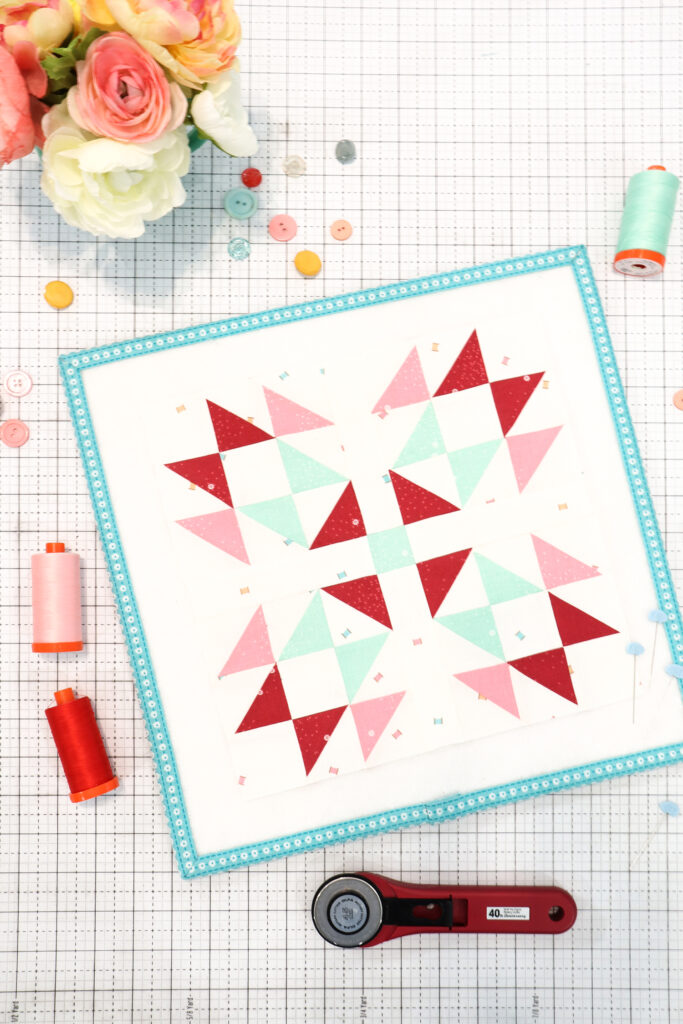 Are you joining in with this fun sew along? Riley Blake Designs just kicked off the 2023 RBD Block Challenge, and this is the second block in the series. This Fanfare Block is designed by Jill Finley, and it is such a fun block!
I'm sewing along with several of my Dainty Daisy Basic colors and using my Hush Hush 2 print, Sweet Spools, as the background. I really love this combo together.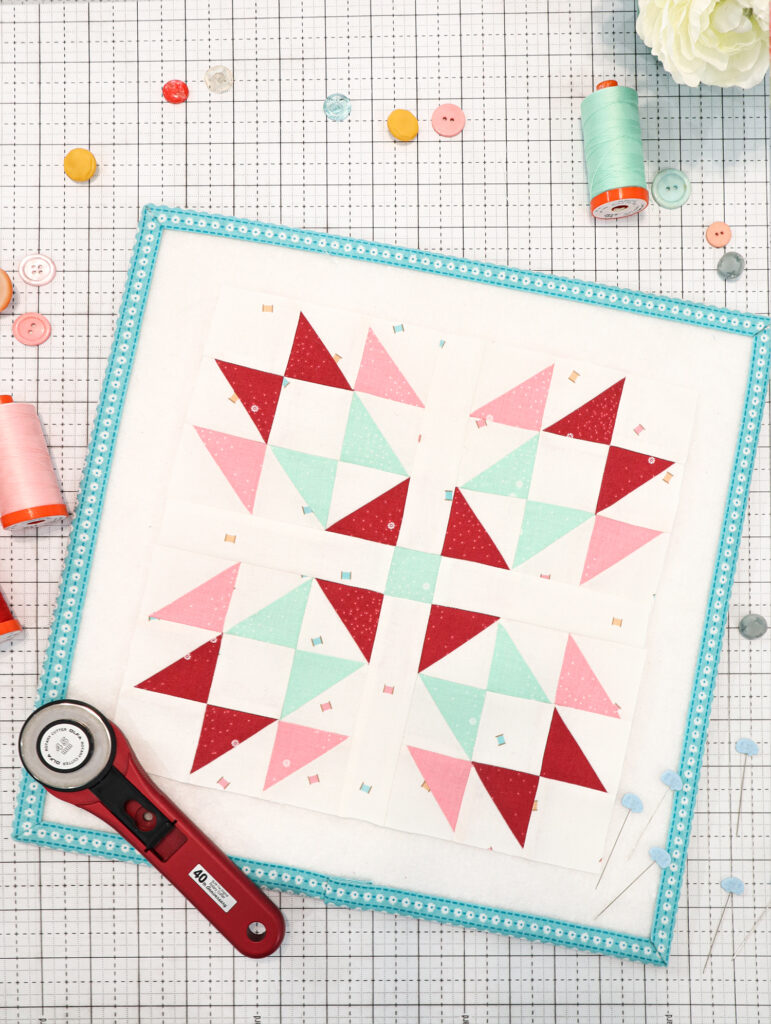 Fanfare Block – RBD Block Challenge
The sew along is a mystery quilt, with a new block being released every Tuesday of the month, except the last Tuesday, from now through May. The final layout will be released at the end, though you can peek if you want! :) Each block is designed by a different Riley Blake Designs designer. All the blocks are 10 1/2″ unfinished, just like the last two years, so you can mix and match your blocks as you like.
My block was block 1 – you can see it here.
Block 1 – Cottage Garden Block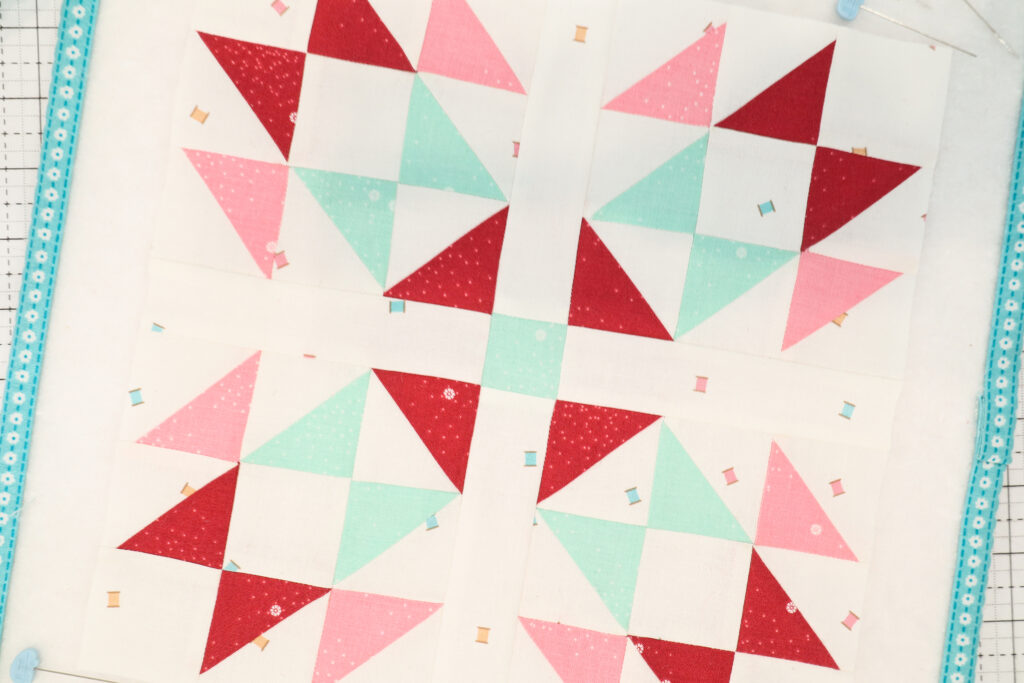 You can find the free pattern for the Fanfare Block here: