Are you ready for another fun block in the Riley Blake Designs mystery quilt along? This is Block 8 – the Splice Block in the RBD Block Challenge!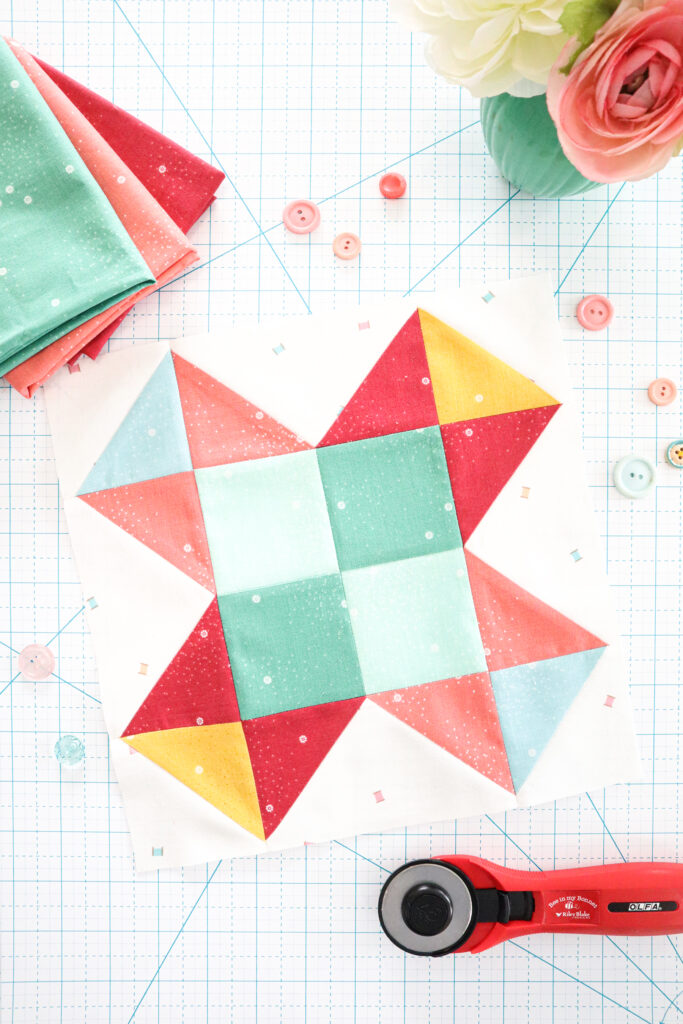 This week we have another fun block in Riley Blake Designs' mystery quilt along. This sweet block is the Splice block, designed by Kristy Lea of Quiet Play. I wanted to make my block nice and colorful so I used several of my Dainty Daisy colors.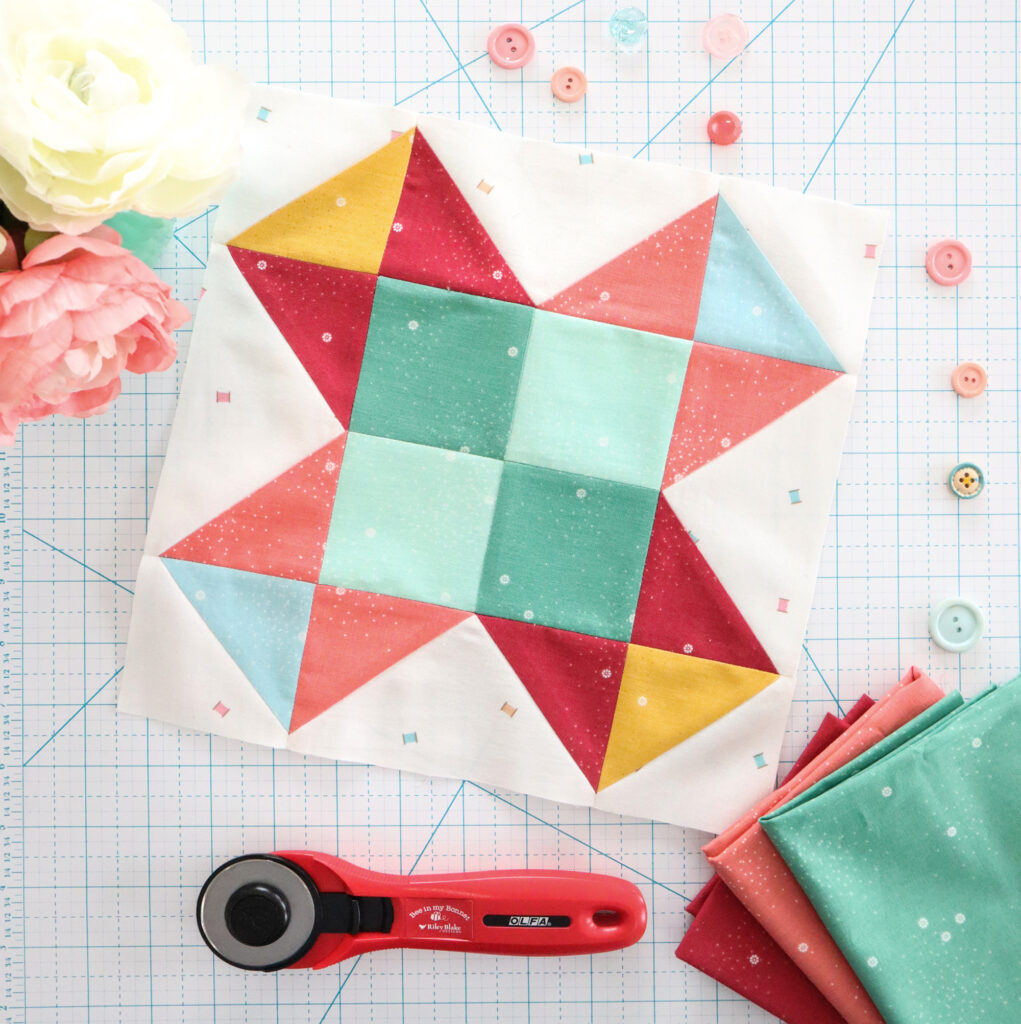 Splice Block – RBD Block Challenge
This is Block 8 in the sew along – we are halfway through! You can find my other blocks so far in the sew along here:
Each of the Block Challenge blocks is designed by a different Riley Blake Designer. They all have a fun, different style to them, but they all look so great together! I'm super excited with how my blocks are looking, it's going to be so fun to put them all together.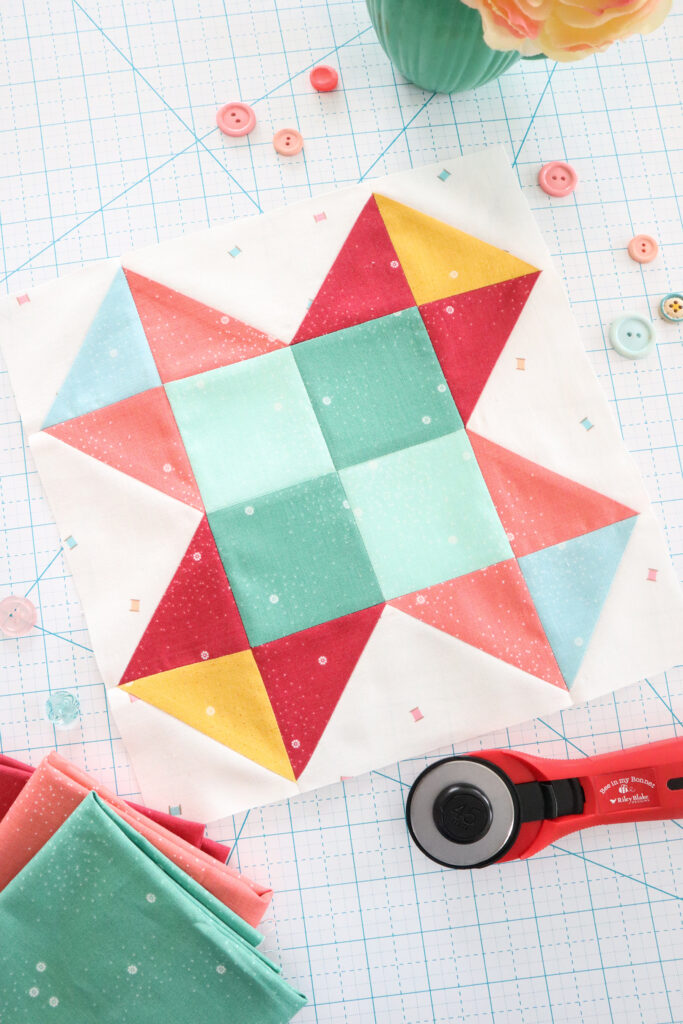 The patterns will be available for you to download at any time, so you can still join in! You can find all the RBD Block Challenge block patterns here.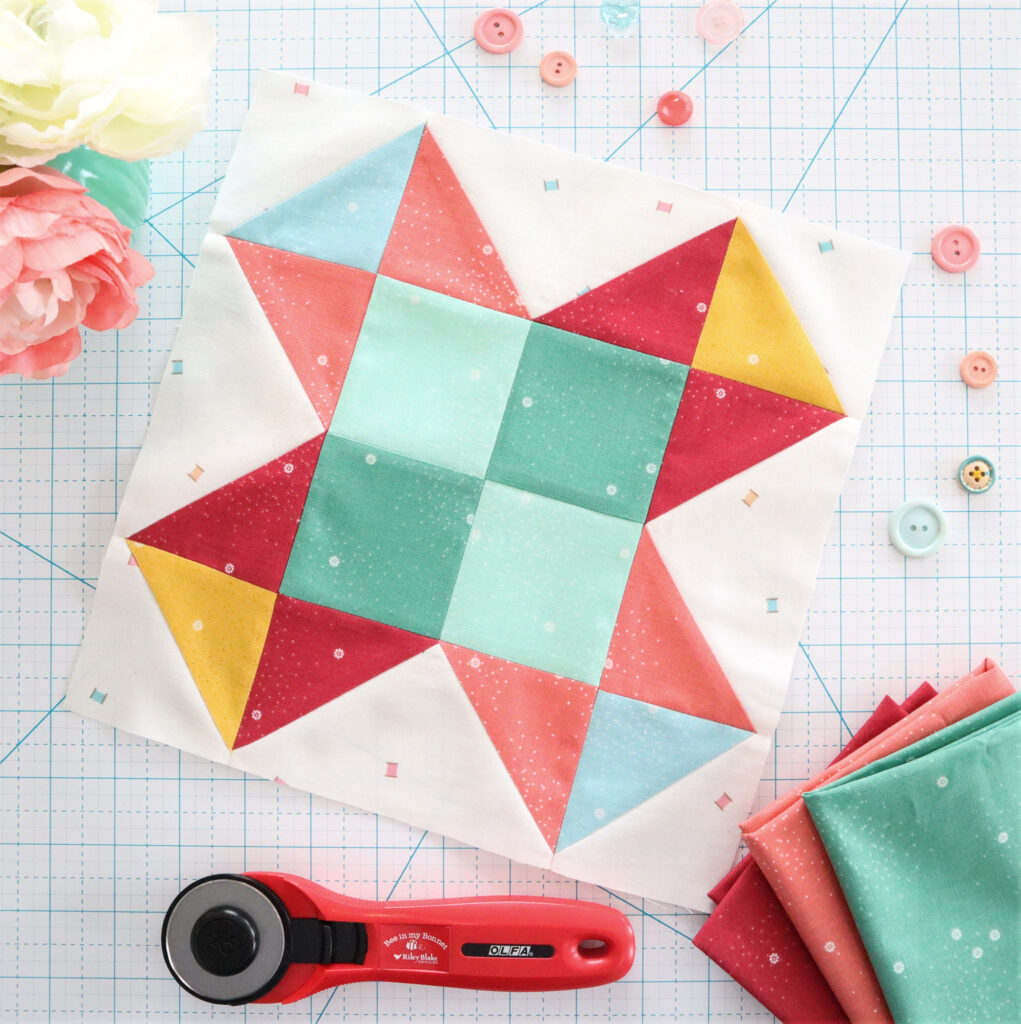 If you're sewing along, make sure you join the Facebook Group for the block challenge. You can see everyone's different blocks – there is so much inspiration there!
Have fun sewing your Splice Block in the RBD Block Challenge and see you next week with a new block!