I can't believe we are on Block 10 of our fun Riley Blake Designs mystery quilt along! This is the Follow the Leader Block in the RBD Block Challenge.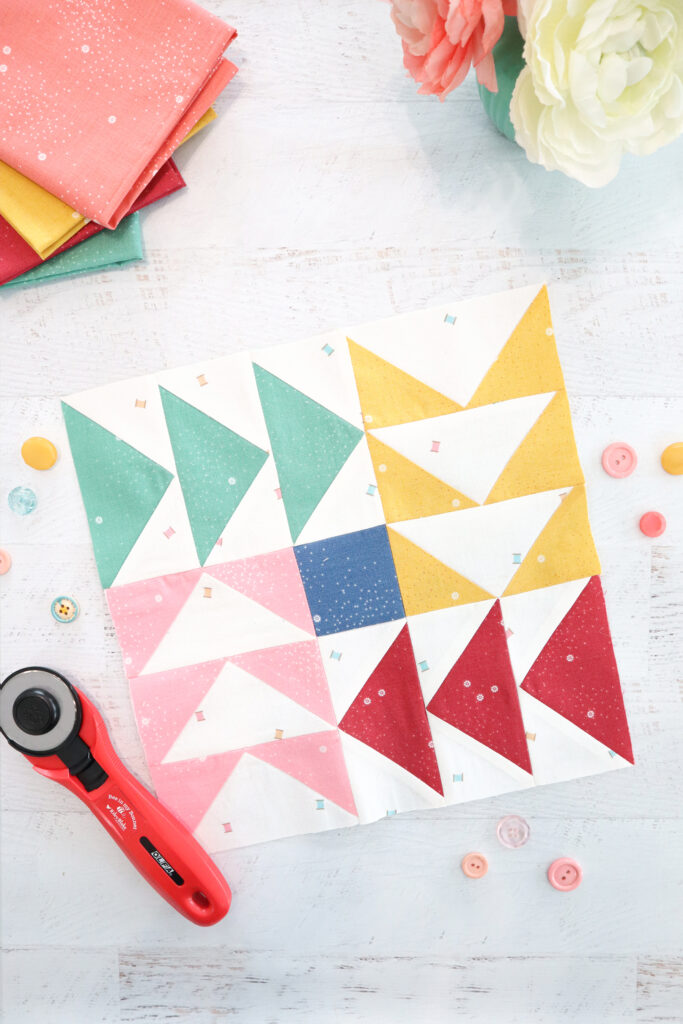 This week's block is so great and is designed by Sue Daley. It has the cutest little flying geese going in all directions, and you can have a lot of fun putting the colors together in this block! I've made my block a mix of flying geese with some colors on the outside and some on the inside. I love how it turned out!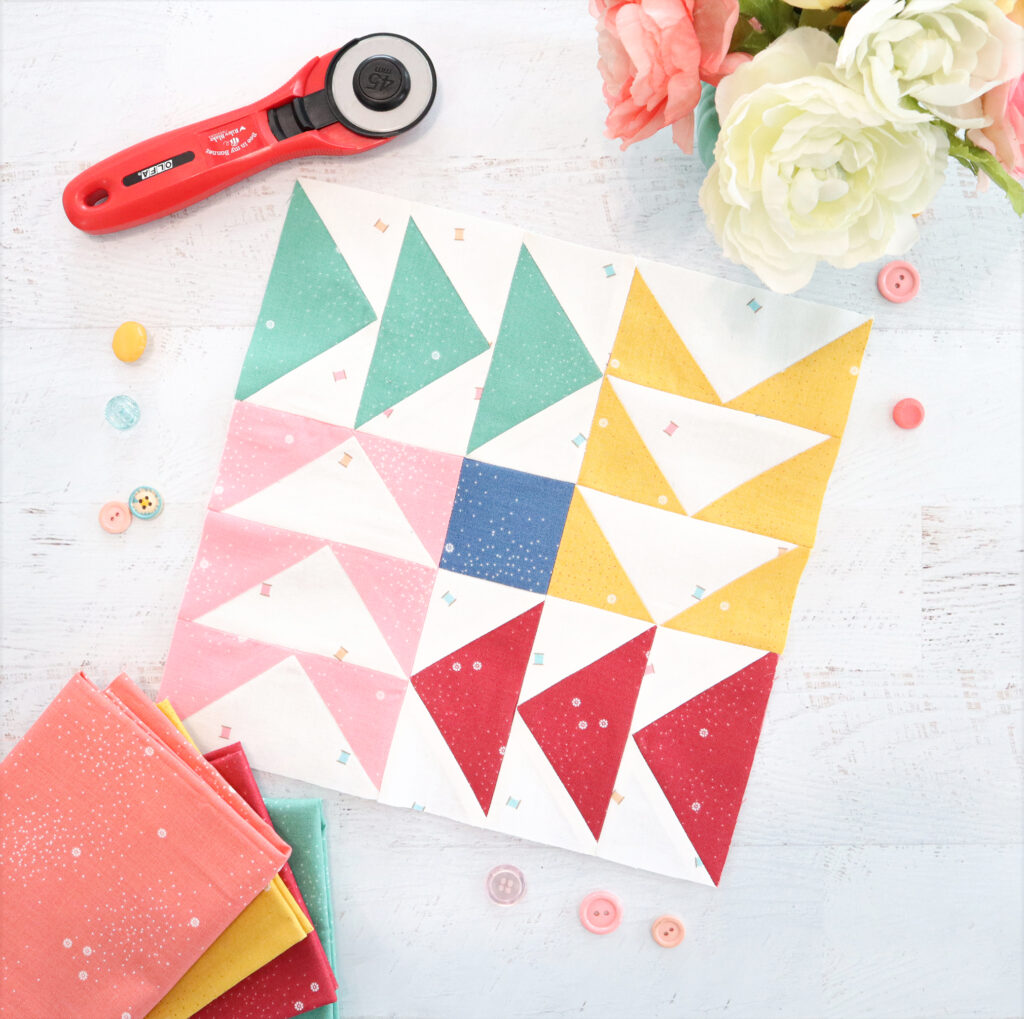 It is so fun seeing the blocks as they are coming together. I'm really looking forward to putting them all in the final layout when it is released. You can find my other blocks so far here: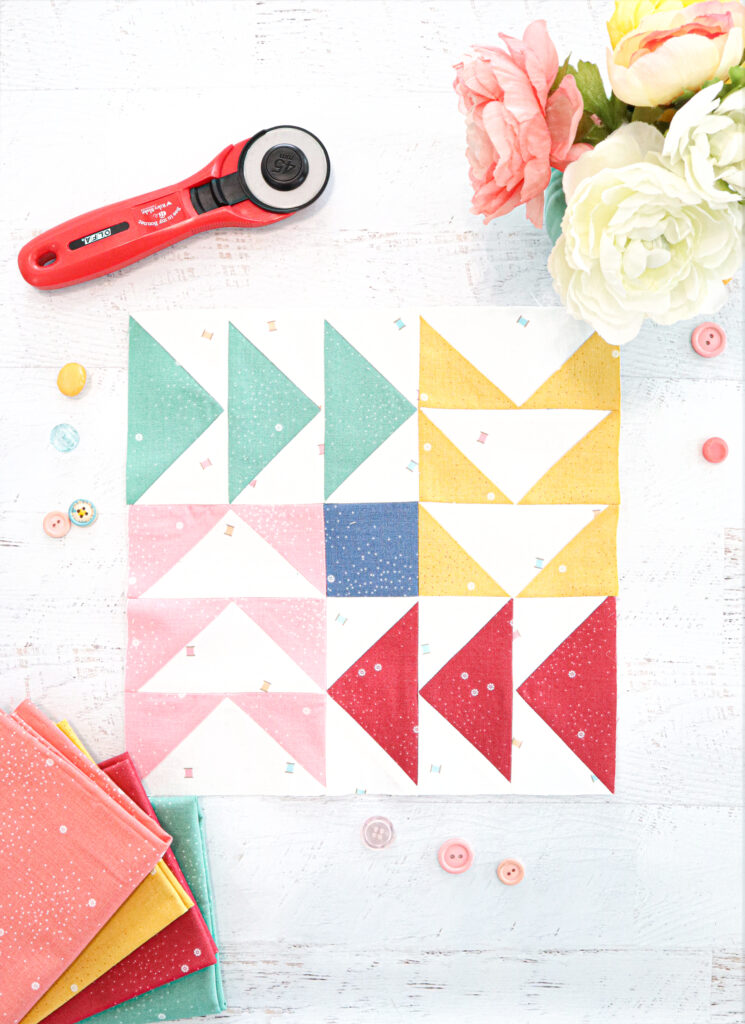 Follow the Leader Block – RBD Block Challenge
You can find all the patterns on the Riley Blake Designs website. Click the link below!
I'm sewing along with my Dainty Daisy basic and my Hush Hush 2 background, Sweet Spools. Next week is a catchup week, so our next block will be released on April 4.