I am so excited that a new Riley Blake Designs sew along is starting! Today I'm sharing my Cottage Garden Block in the RBD Block Challenge 2023!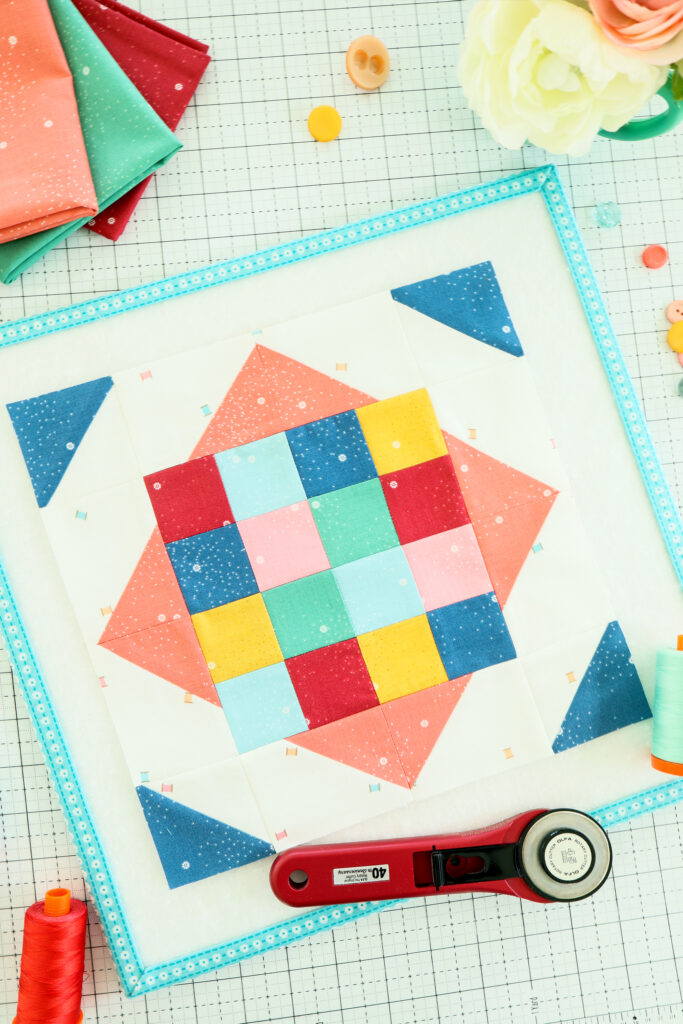 The RBD Block Challenge is a free mystery quilt along hosted by Riley Blake Designs, and all the blocks are designed by RBD Designers. Each Tuesday (except the last Tuesday of the month), a fabulous new block will be released. All the blocks are 10 1/2″ unfinished, just like the last two years, so you can mix and match your blocks as you like. At the end, they will release a really fun layout that you can use for your blocks, or you can use one of the layouts from previous years. Here's my quilt from last year!
This is Block 1 in the challenge, and it is the block I designed! It is called the Cottage Garden block, and it's so fun to sew up!
Cottage Garden Block – RBD Block Challenge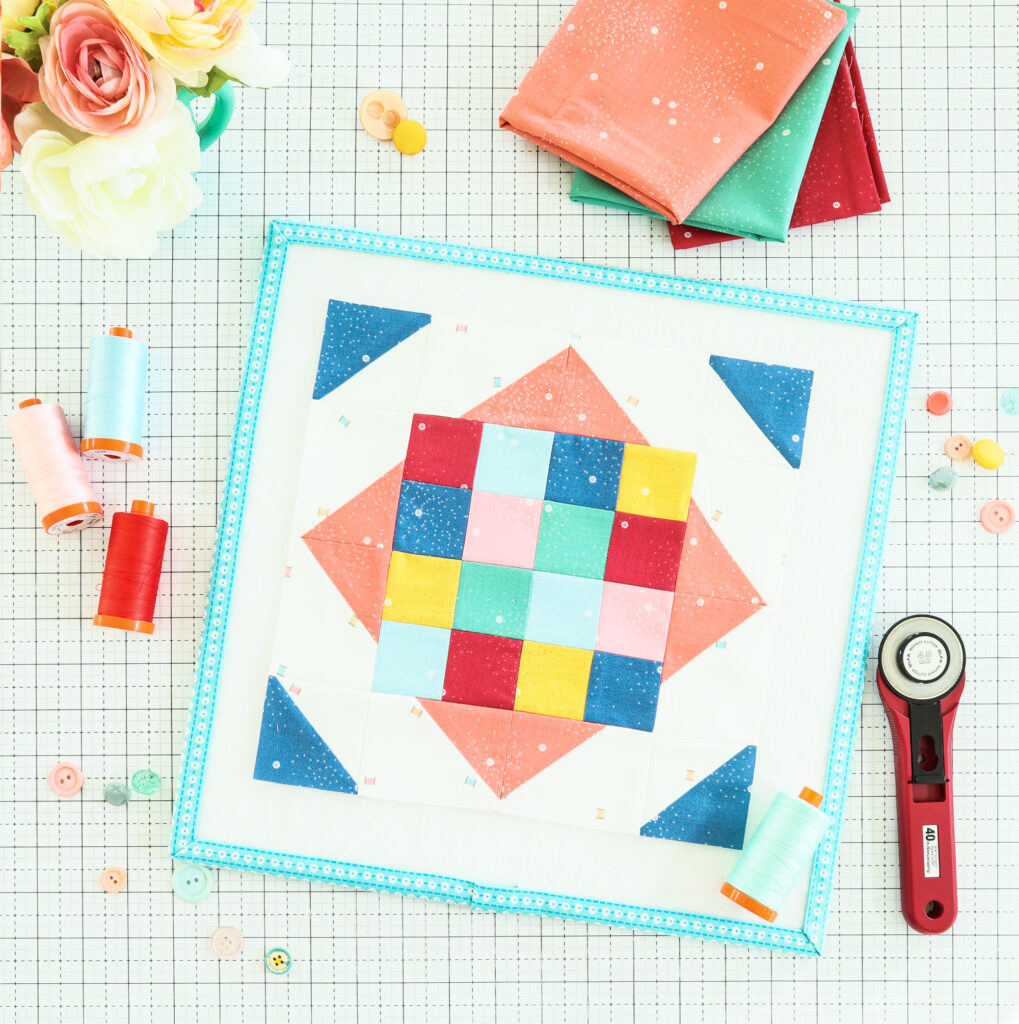 I am sewing along with my Riley Blake Designs basic, Dainty Daisy. I chose colors from the basic that are similar to the prints in the Batiks that RBD is sewing along with. For the background, I'm using my Sweet Spools print from Hush Hush 2. I love how the little spools in the low-volume fabric coordinate with the Dainty Daisy prints!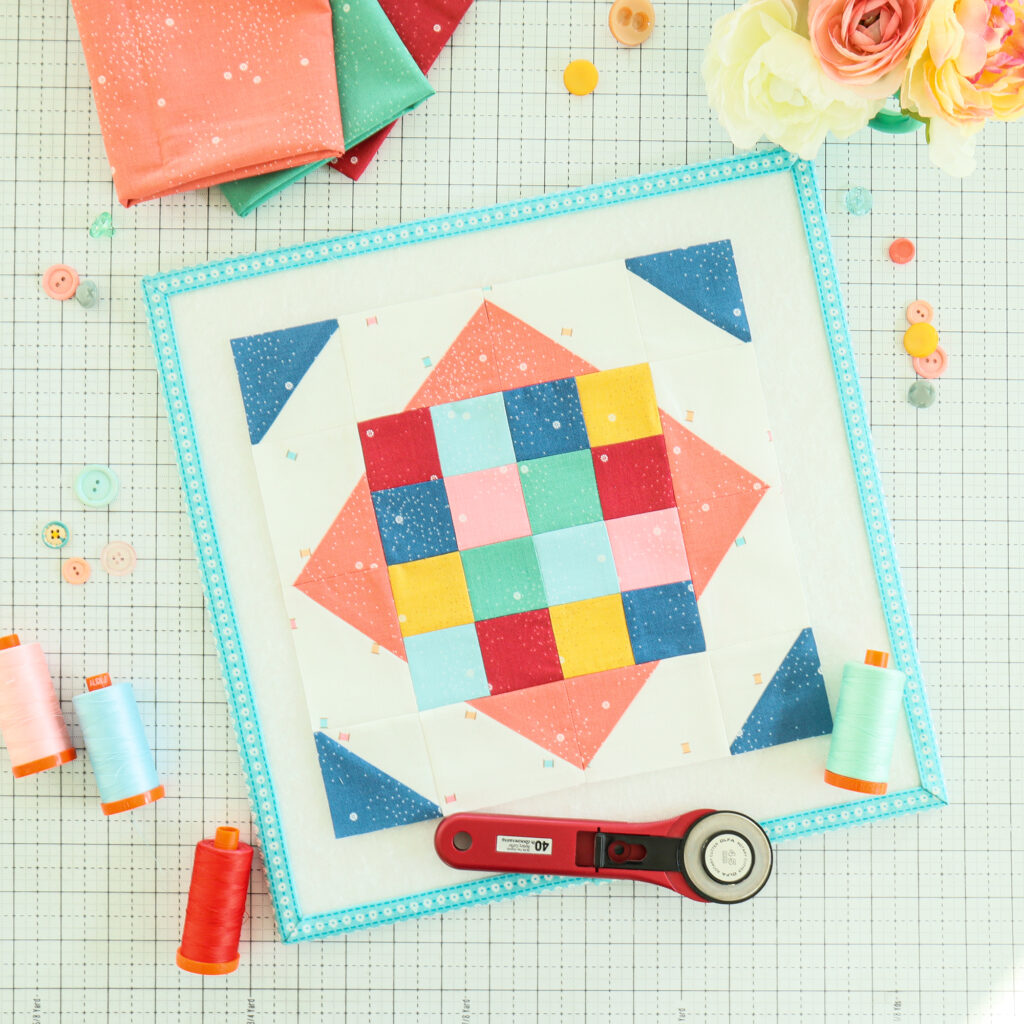 For each block, Cindy Cloward, the owner of Riley Blake Designs, will share a video so you can follow along and get tips on block assembly. You can find all the videos on the Riley Blake Designs YouTube channel.
You can find more info on the challenge and the fabric amounts here!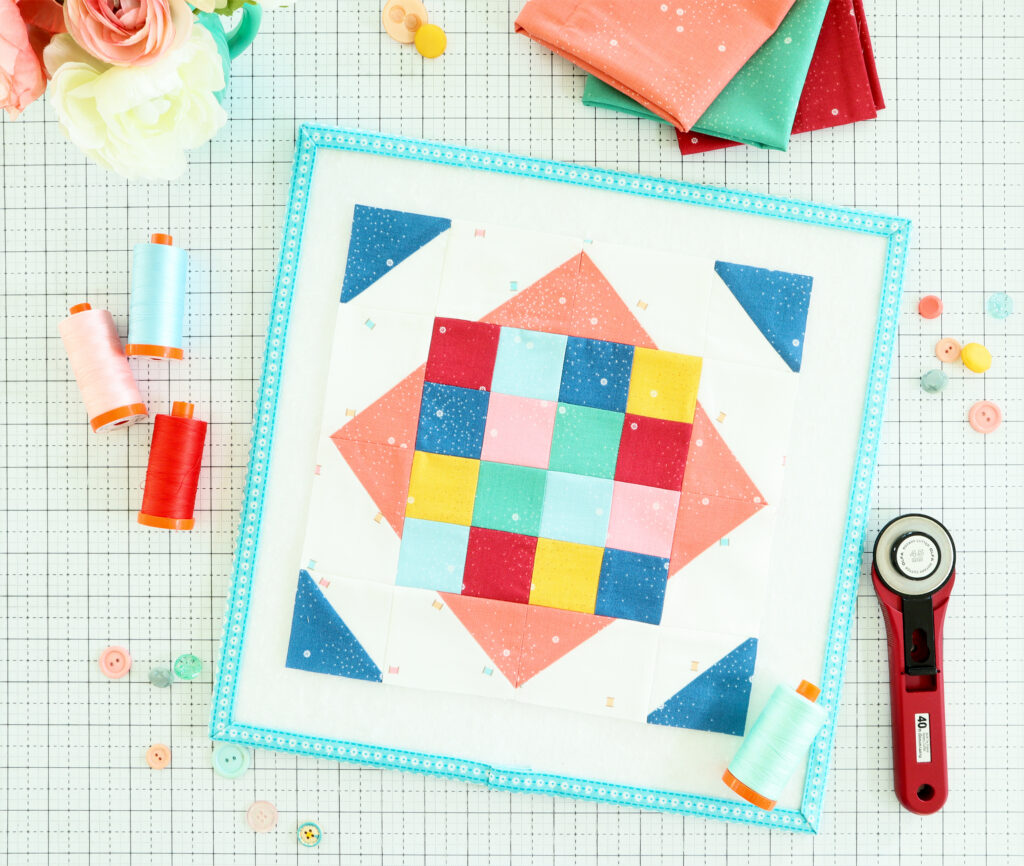 I hope you will sew along with us! It will be a fun, relaxing sew along and the finished quilt is so creative and pretty. You can share your progress and be inspired by everyone sewing along in the #RBD Block Challenge 2023 Facebook Group.
I can't wait to see your versions of the Cottage Garden Block in the RBD Block Challenge.