We are on Block 6 of the Riley Blake Designs Mystery Quilt Along! We are sewing up the Jack in the Box Block in the RBD Block Challenge this week.
This fun design is by Sandy Gervais – I love it so much! I love the way the different colors give the block a 3D look. It's called Jack in the Box, but I think it looks a little like a ribbon or bow.
The Riley Blake Designs Block Challenge is a free mystery quilt along. All the blocks are designed by RBD Designers, and one block is released each week. I'm having so much fun sewing my blocks up in my Dainty Daisy basic, and I'm using my Hush Hush 2 low volume – Sweet Spools.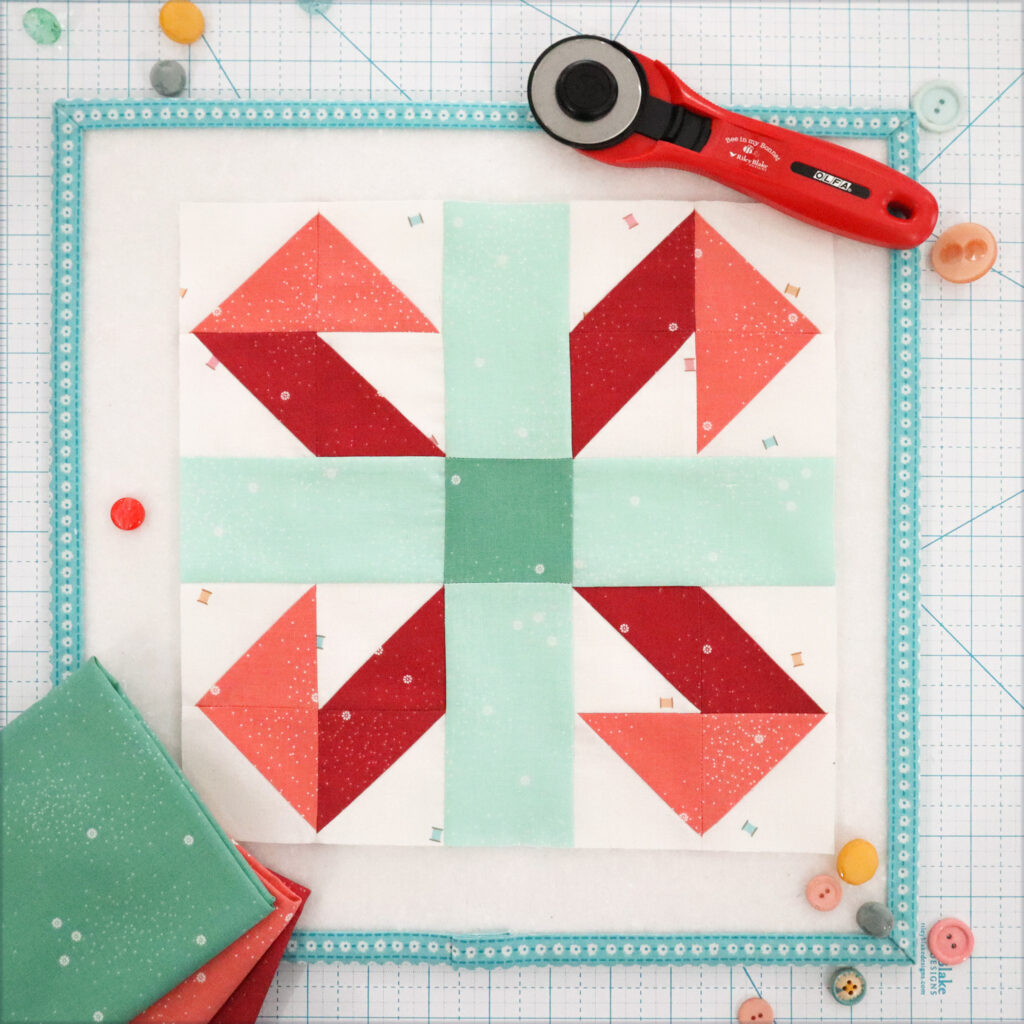 Jack in the Box Block – RBD Block Challenge
You can see the blocks so far in the challenge here: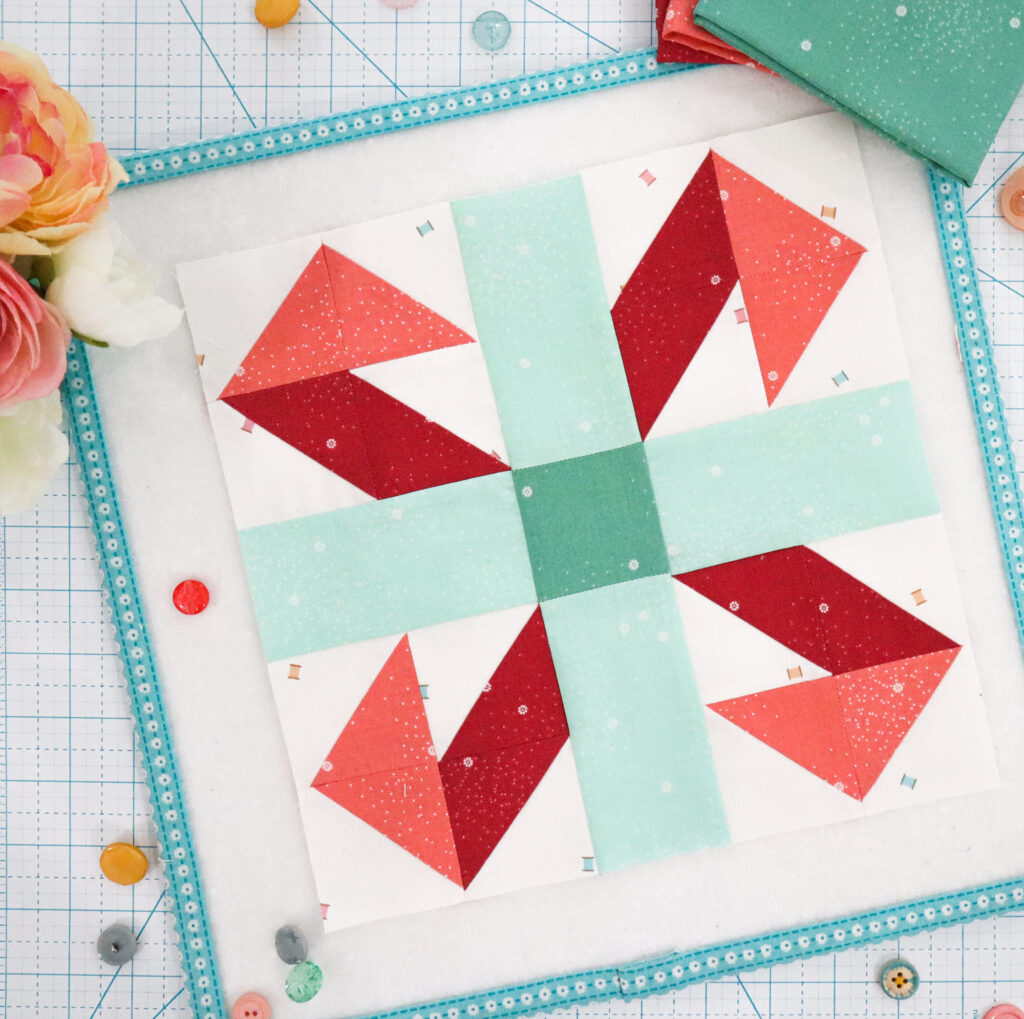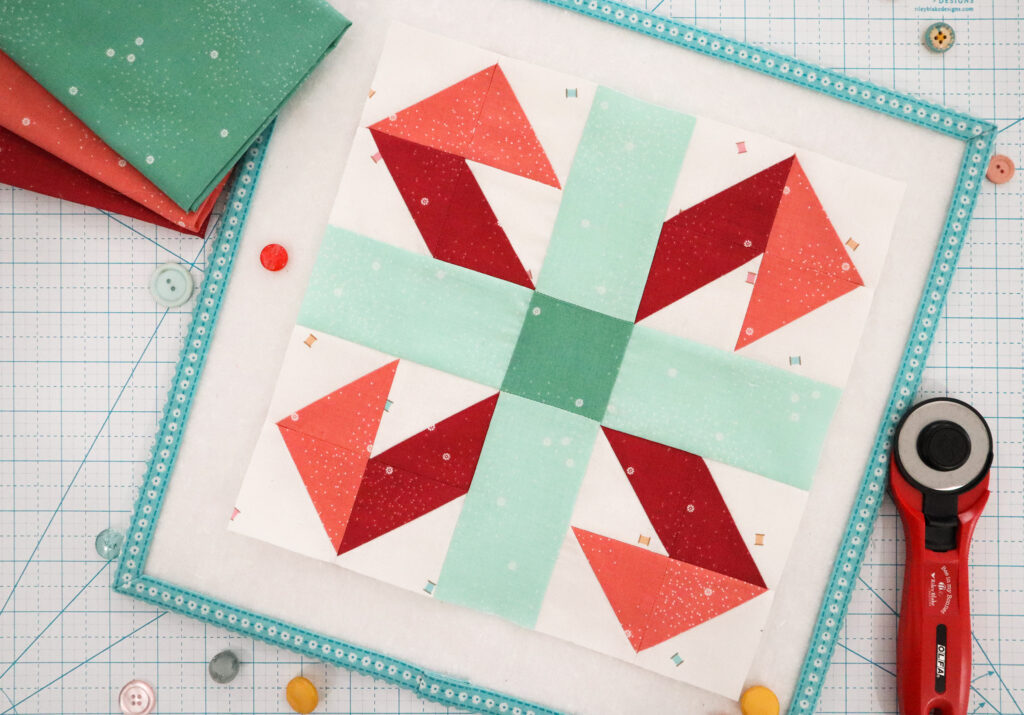 If you're sewing along, make sure you join the Facebook Group for the block challenge, where you can share your blocks, ask advice, and get so much inspiration. It is also a great reminder about the challenge and so helpful with keeping on task with making the blocks.
Have fun sewing your Jack in the Box Block in the RBD Block Challenge and see you next week with a new block!