We have a fun new block in the Riley Blake Designs mystery quilt along! This is the Star Blossom Block in the RBD Block Challenge!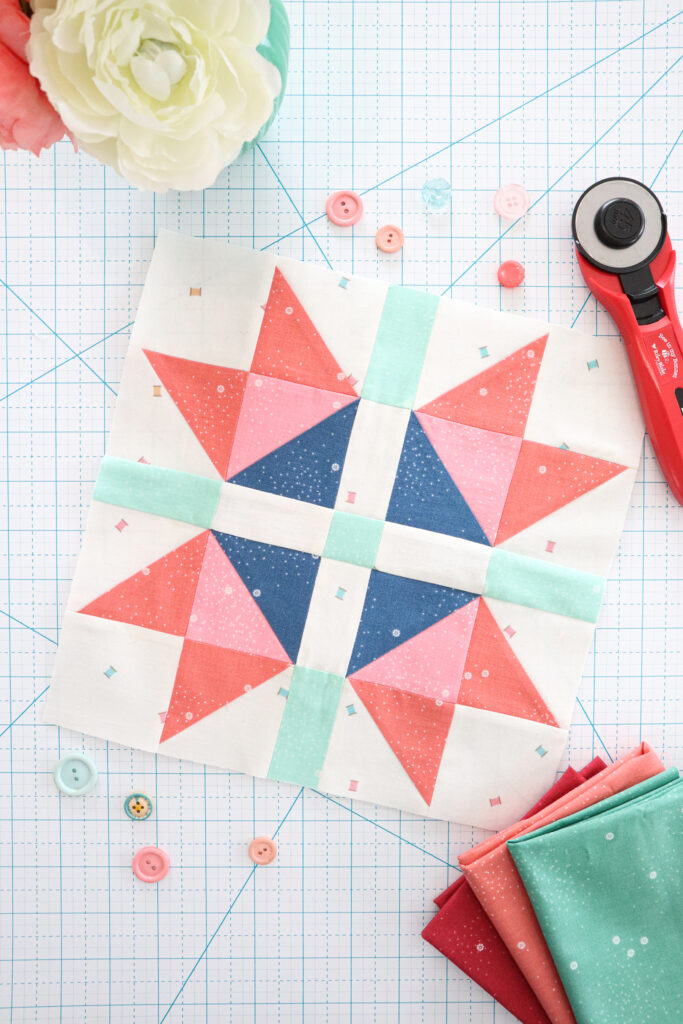 Isn't this a fun block?! I love the details through the center; it adds such a great look to this star block. Fran Gulick of Cotton and Joy designed this Star Blossom block. This is Block 9 in the challenge – we are over the halfway point! If you're just now joining in, you can still find all the free block patterns. There is still plenty of time to join in!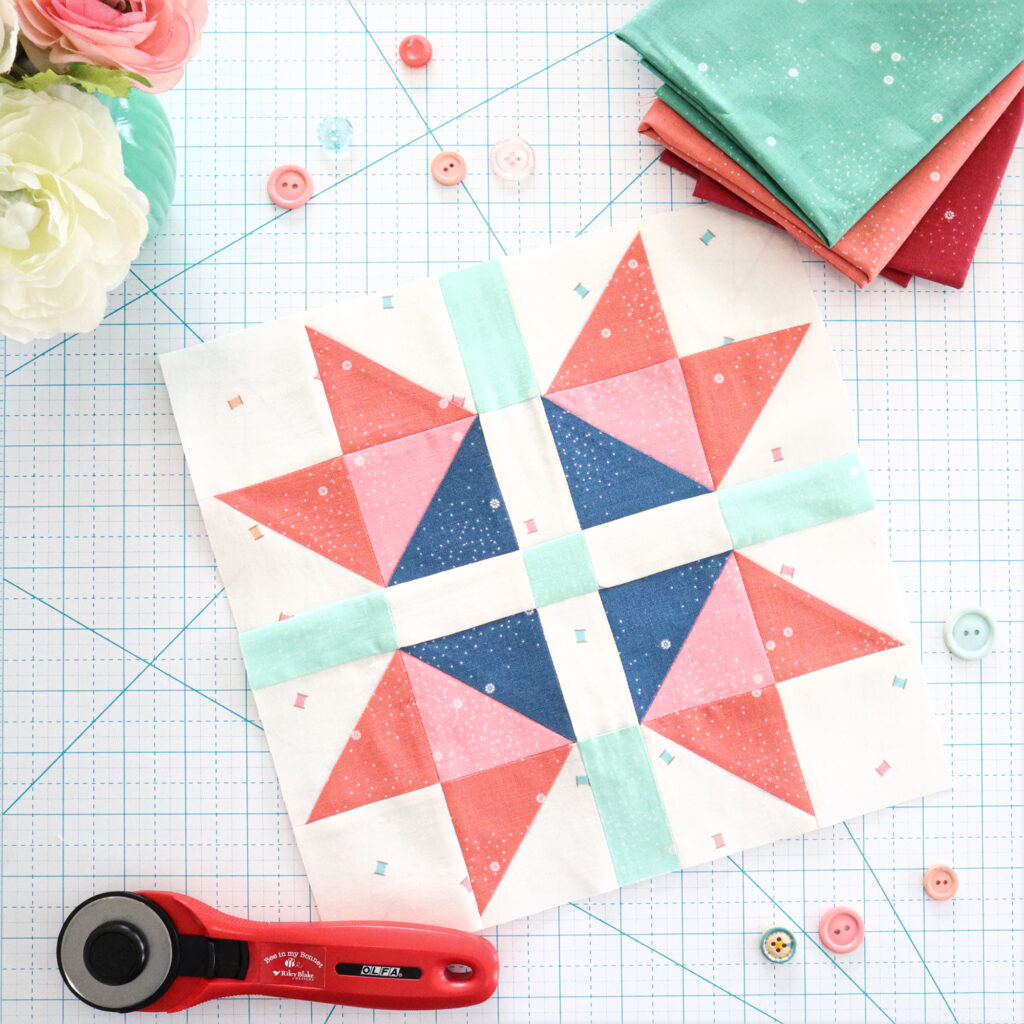 You can find my other blocks so far in the sew along here:
Star Blossom Block – RBD Block Challenge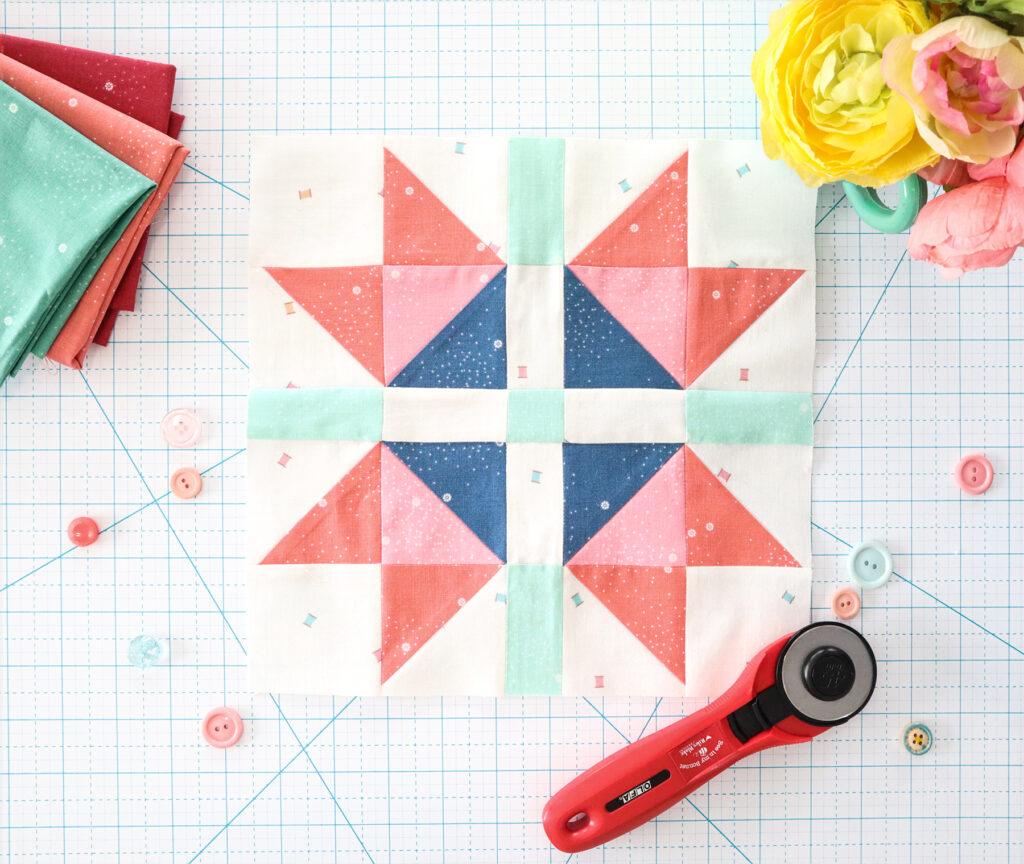 You can find all the patterns on the Riley Blake Designs website. Click the link below!
I'm sewing along with my Dainty Daisy basic and my Hush Hush 2 background, Sweet Spools. I'm loving how these blocks are coming together. We will have another block next week, so come back to see our next block in the sew along!