I am so in love with this fabulous block! This is the Mountain Peaks Block in the RBD Block Challenge and it is SOOO fun to sew!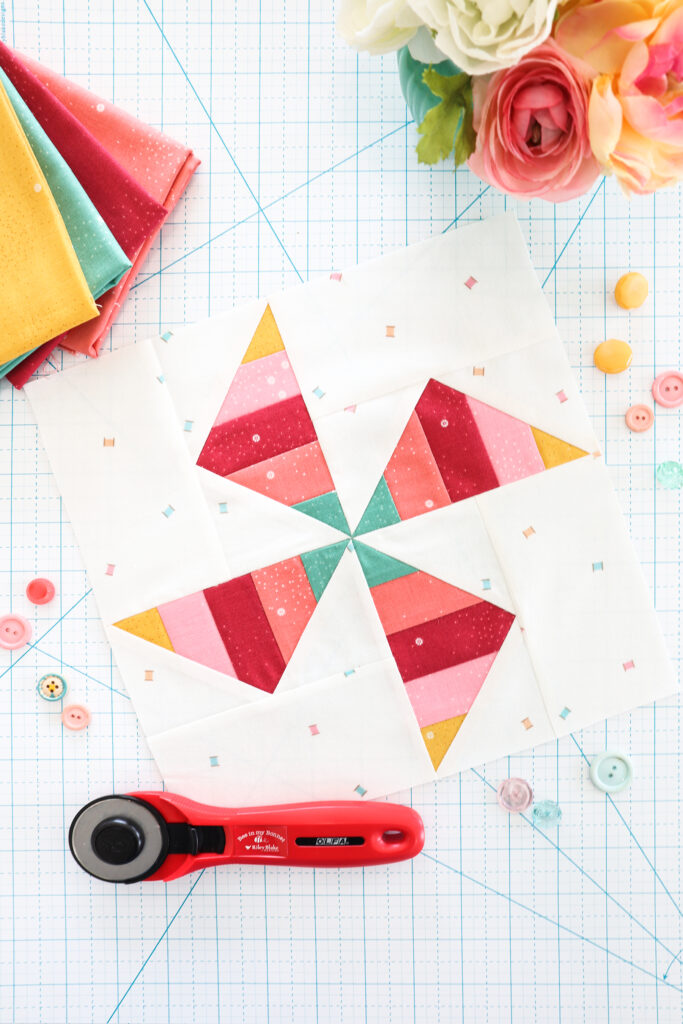 We are down to the last few blocks in the Riley Blake Designs mystery quilt along, the RBD Block Challenge! I am having so much fun sewing, and I'm a bit torn – I'm excited to put all my blocks together, but I don't want the challenge to end!
Melissa Mortensen of Polkadot Chair designed this week's fabulous block. It's a beauty! And there is a great method to sew it together that makes it easy peasy to create.
Mountain Peaks Block – RBD Block Challenge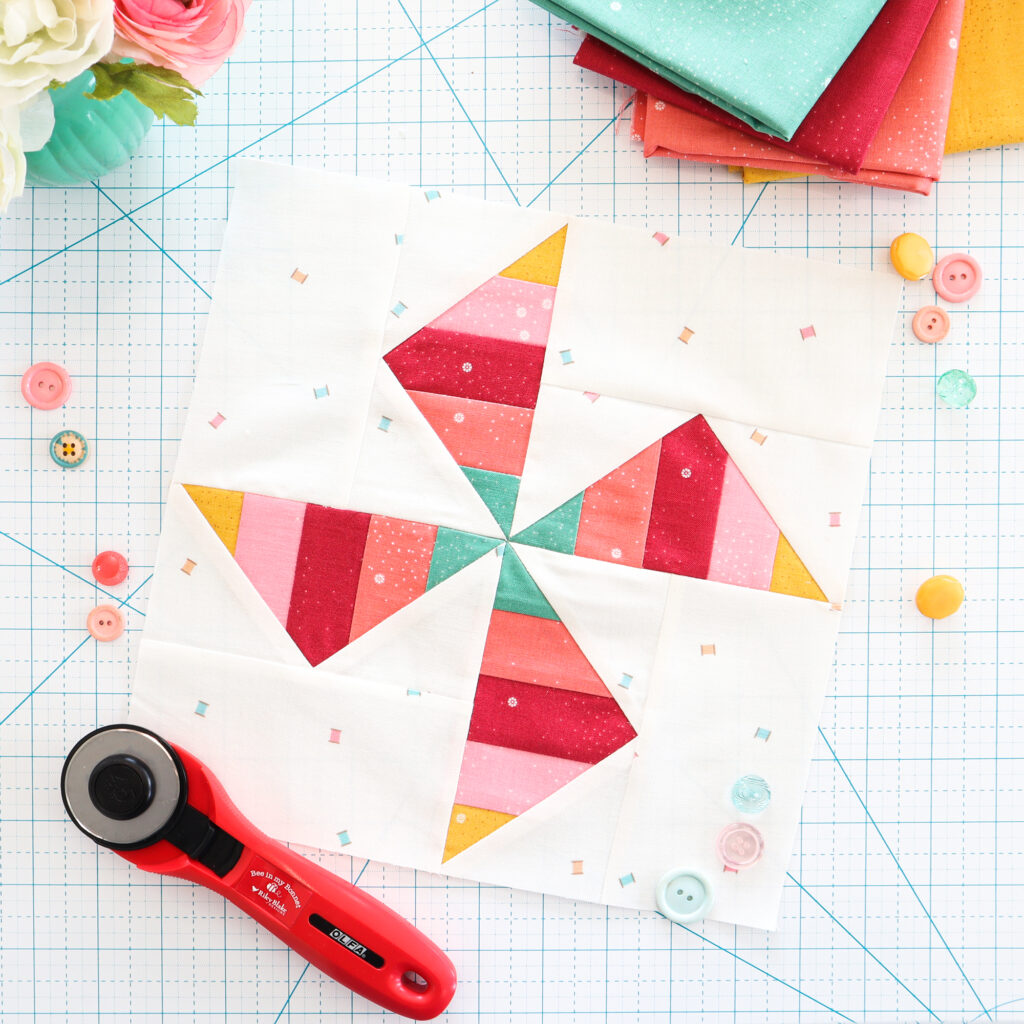 There have been so many great blocks in the challenge. You can see all my versions here.
You can find all the patterns on the Riley Blake Designs website including this week's – the Mountain Peaks Block in the RBD Block Challenge. Click the link below!
Click here for the RBD Block Challenge Patterns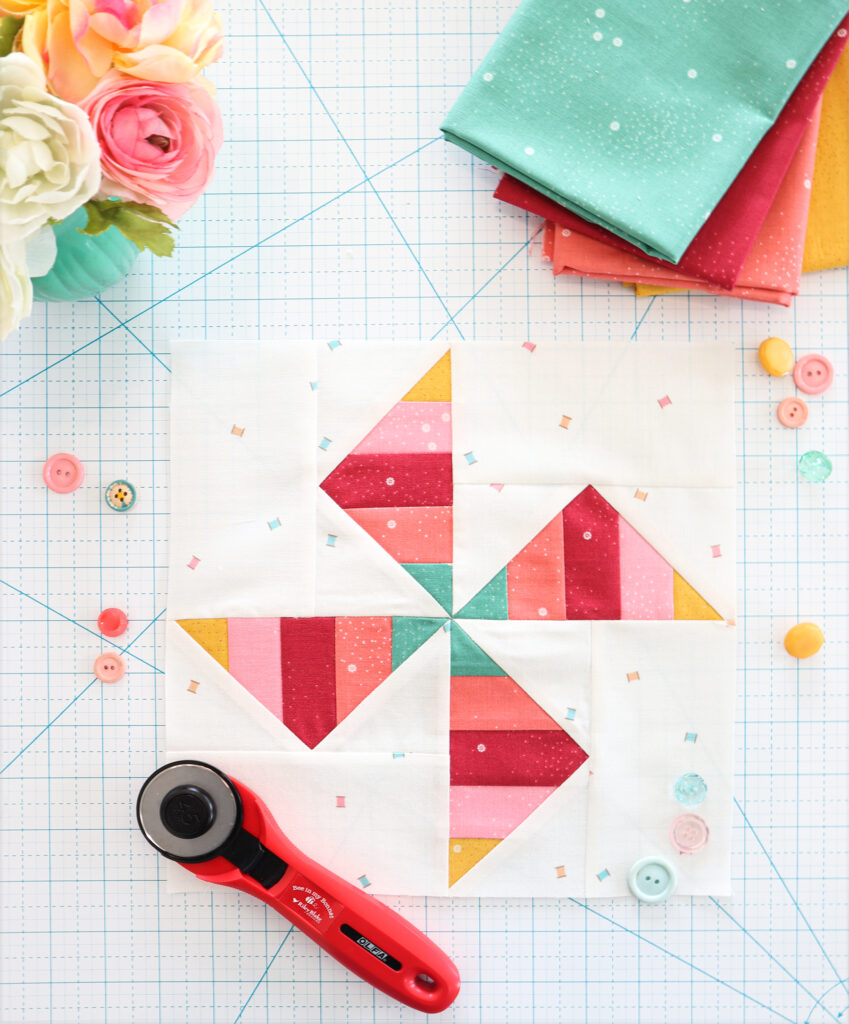 I'm sewing along with my RBD basic, Dainty Daisy, and I'm using my print from Hush Hush 2, Sweet Spools, as the background. The colors I chose are so bright and fun, and they pair really well with the little thread spools in the background. This is going to be such a fun quilt when it's all finished!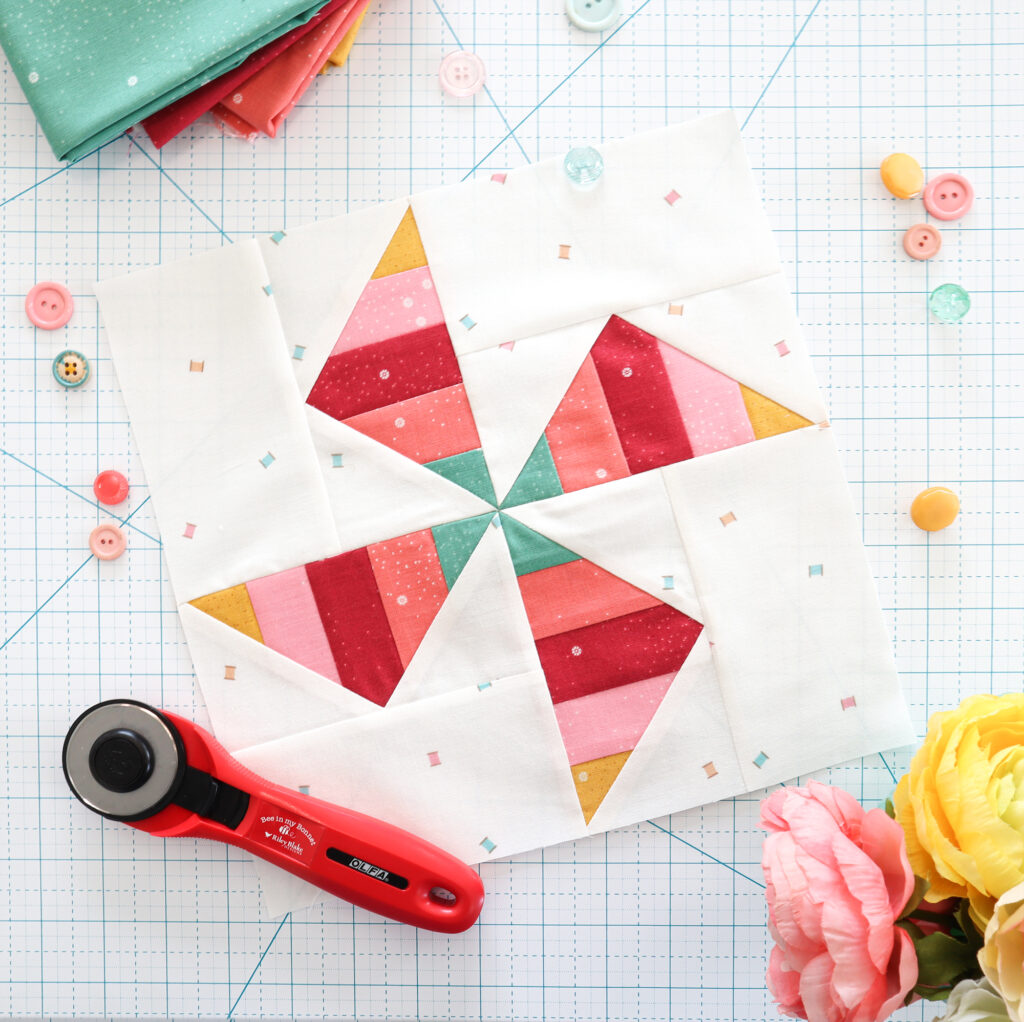 There are only two blocks left, but you can access the blocks at any time! So feel free to dive in and sew them up, even if you're just now starting the challenge. You can also share your blocks in the RBD Block Challenge Facebook Group!