This week, we have a new darling block in the Riley Blake block challenge! This is block 5, the Cheerful Churn Dash Block in the RBD Block Challenge.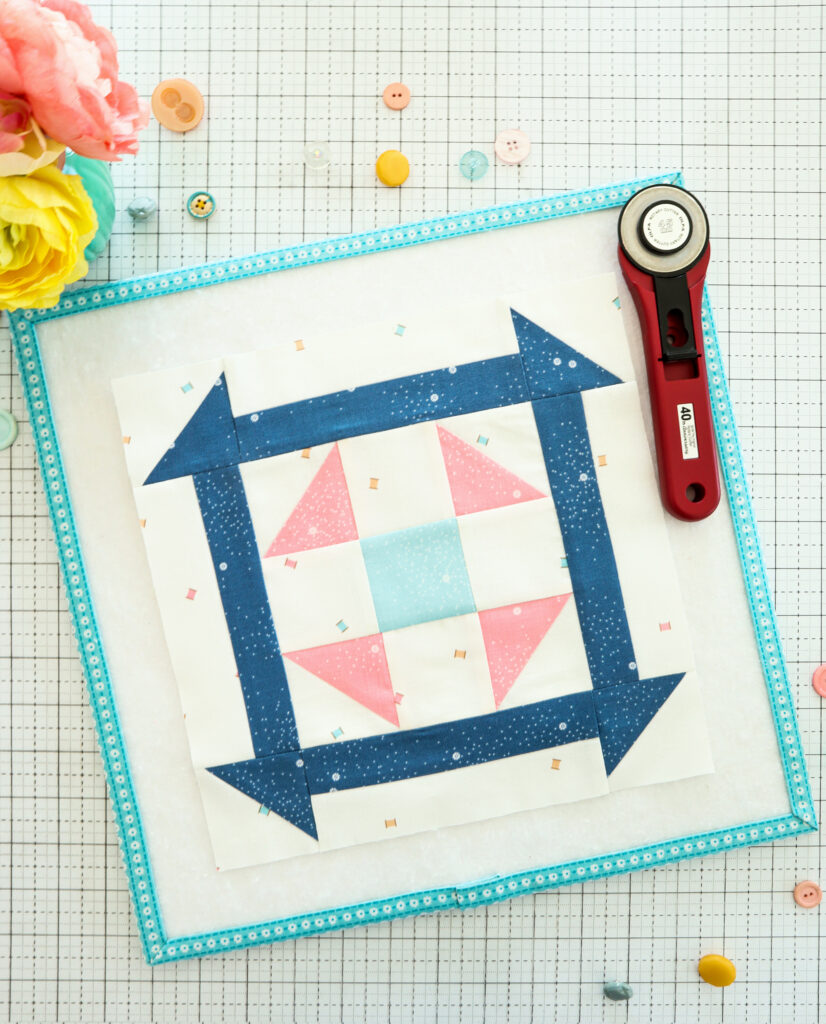 This sweet block is designed by Amanda Niederhauser of Jedi Craft Girl. It was so fun to sew together!
If you are new to the challenge, this is a free mystery quilt along hosted by Riley Blake Designs. Each block is designed by a different Riley Blake Designs designer, and so you get to try lots of different skills and block styles. You can find my previous blocks in the challenge here: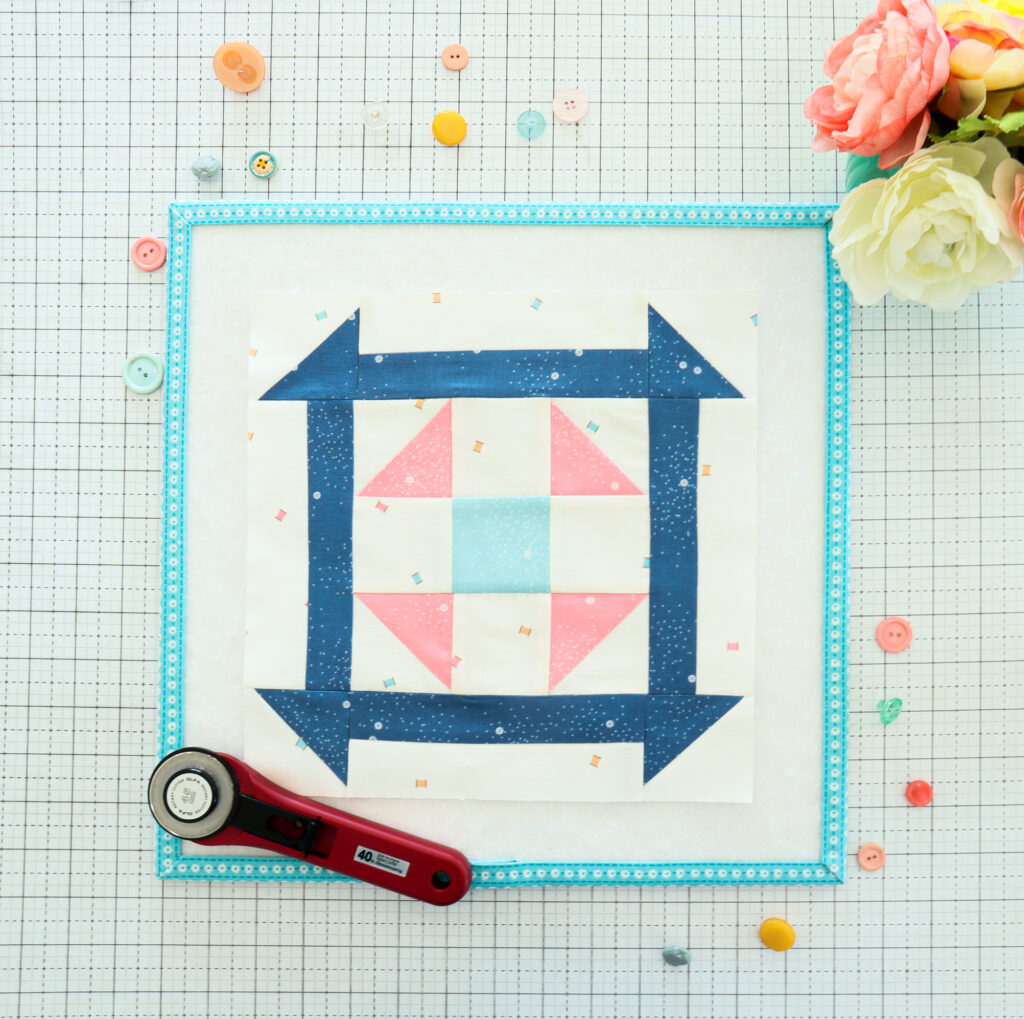 I'm sewing with my RBD Basic, Dainty Daisy, for this year's sew-along. For this block I chose the Denim, Waterfall, and Peony prints. For my background, I'm using my print from the low-volume collection, Hush Hush 2, Sweet Spools. The colors in the little spools are blending really well with the colors of the blocks. It's so fun!
Cheerful Churn Dash Block – RBD Block Challenge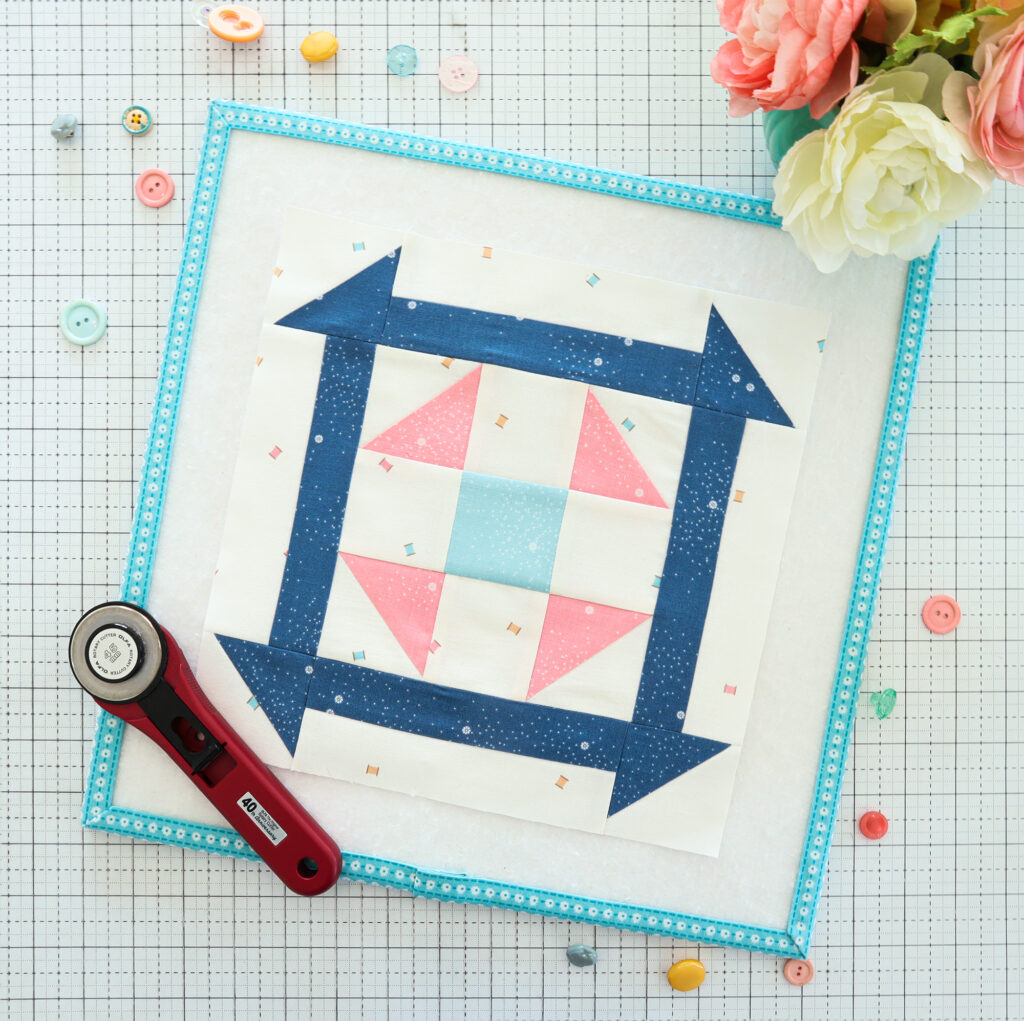 You can find all the free patterns for this year's block challenges at the button below.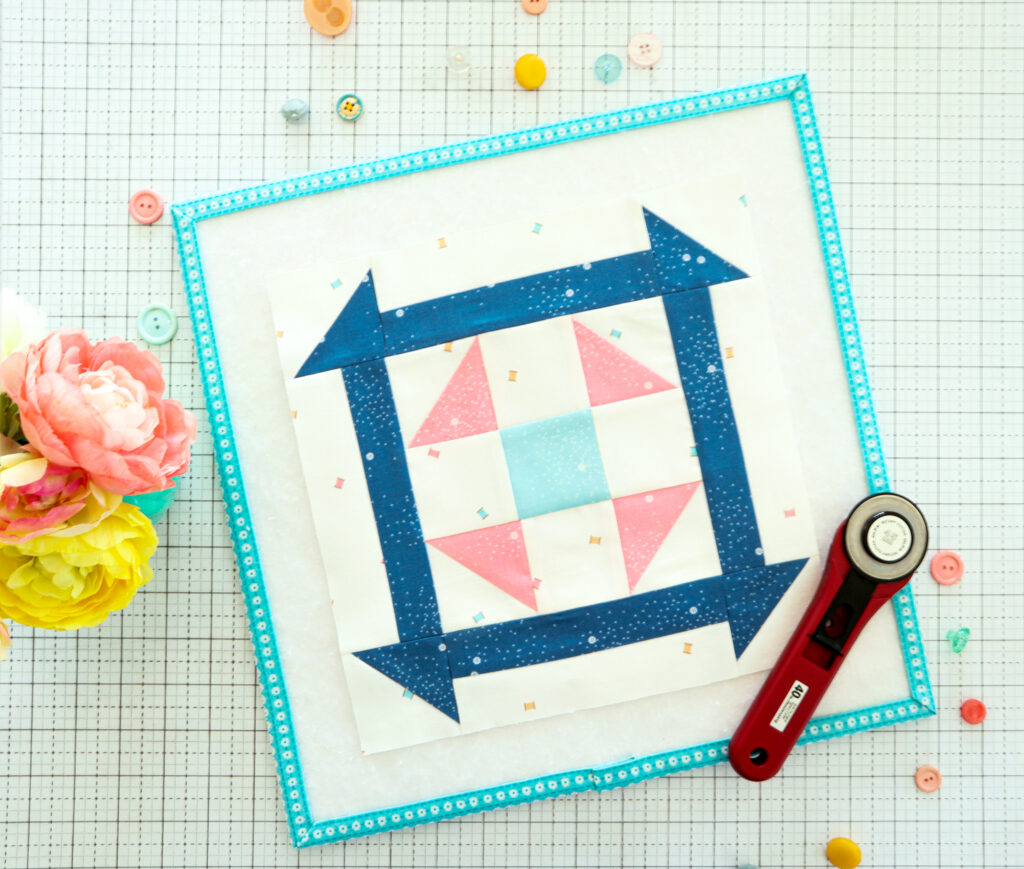 There is a Facebook Group for the block challenge sew along where you can share your blocks, ask advice, and get so much inspiration. It is also a great reminder about the challenge and so helpful with keeping on task with making the blocks.