I love this fun Sparkle and Shine Block in the RBD Block Challenge! This is Block 11 in the mystery quilt and it's such a fun one!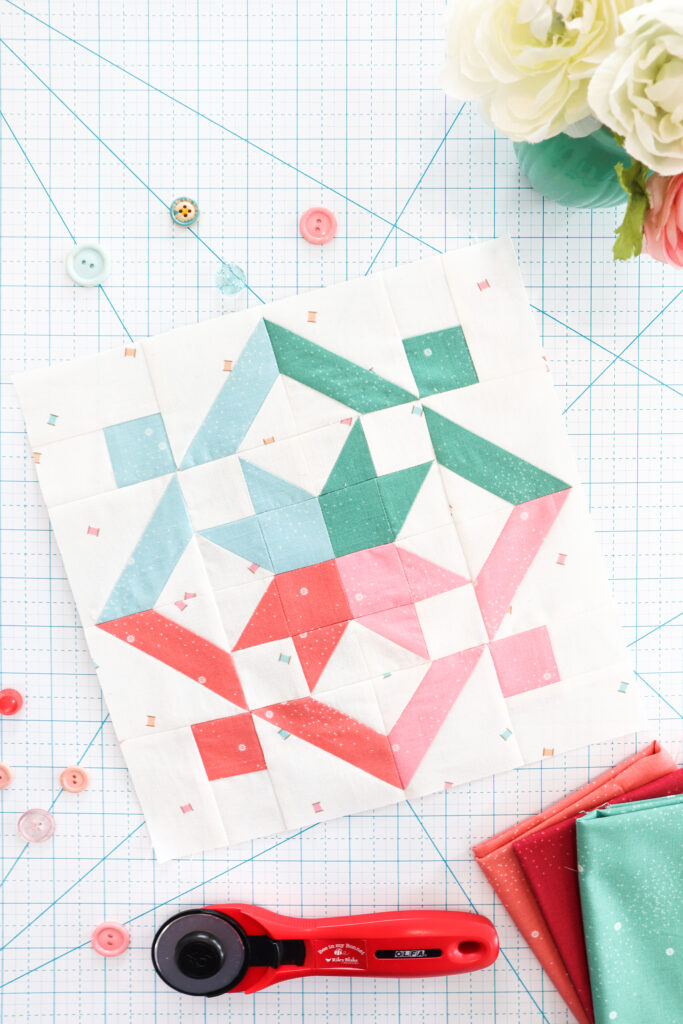 Heather Peterson of Anka's Treasures designed this sweet Sparkle and Shine Block. I love the different colors of this block; it really adds a fun detail to the layout.
Sparkle and Shine Block – RBD Block Challenge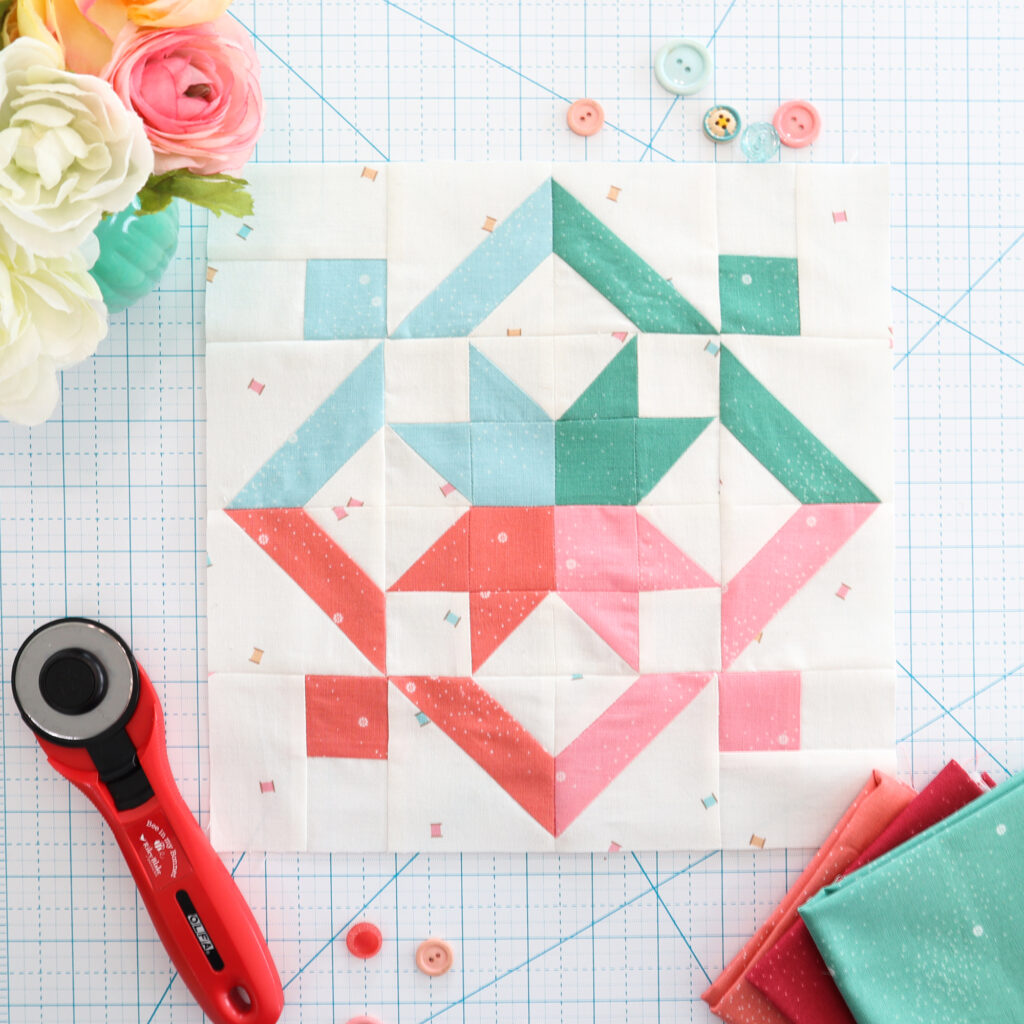 I'm sewing along with my RBD basic, Dainty Daisy, and I'm using my print from Hush Hush 2, Sweet Spools, as the background. I've had so much fun choosing prints for each block! Here are my other blocks in the series.
You can find all the patterns on the Riley Blake Designs website. Click the link below!
Click here for the RBD Block Challenge Patterns
We have just three more blocks and then we can put all our blocks together! I can't wait!