We have a new block in the Riley Blake Block Challenge! This is the Threaded Block in the RBD Block Challenge, designed by Christopher Thompson!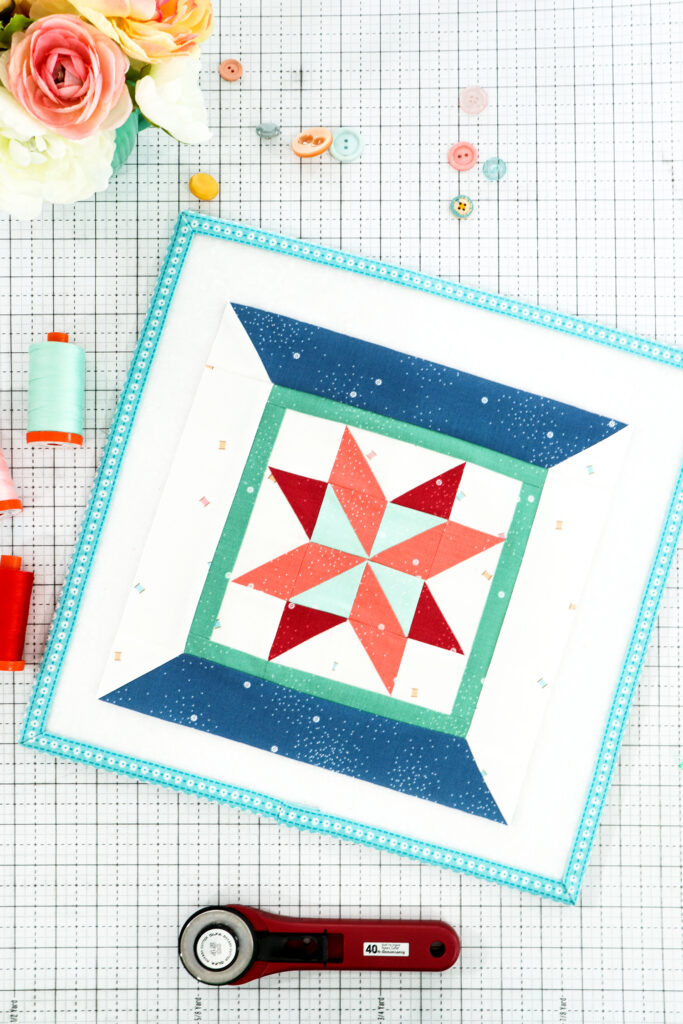 Isn't this block darling?! I love any block that is sewing-themed, and this sweet spool with a star inside is so pretty! This block is designed by the fabulous Christopher Thompson, The Tattooed Quilter. It's such a fun block to sew up.
This is Block 3 in the challenge, but it's not too late to dive in! This is Block 3, and you can find the previous blocks here:
The RBD Block Challenge is a mystery quilt along hosted by Riley Blake Designs. This is the third year of the challenge, and this year is already looking amazing with these cute blocks.
Threaded Block – RBD Block Challenge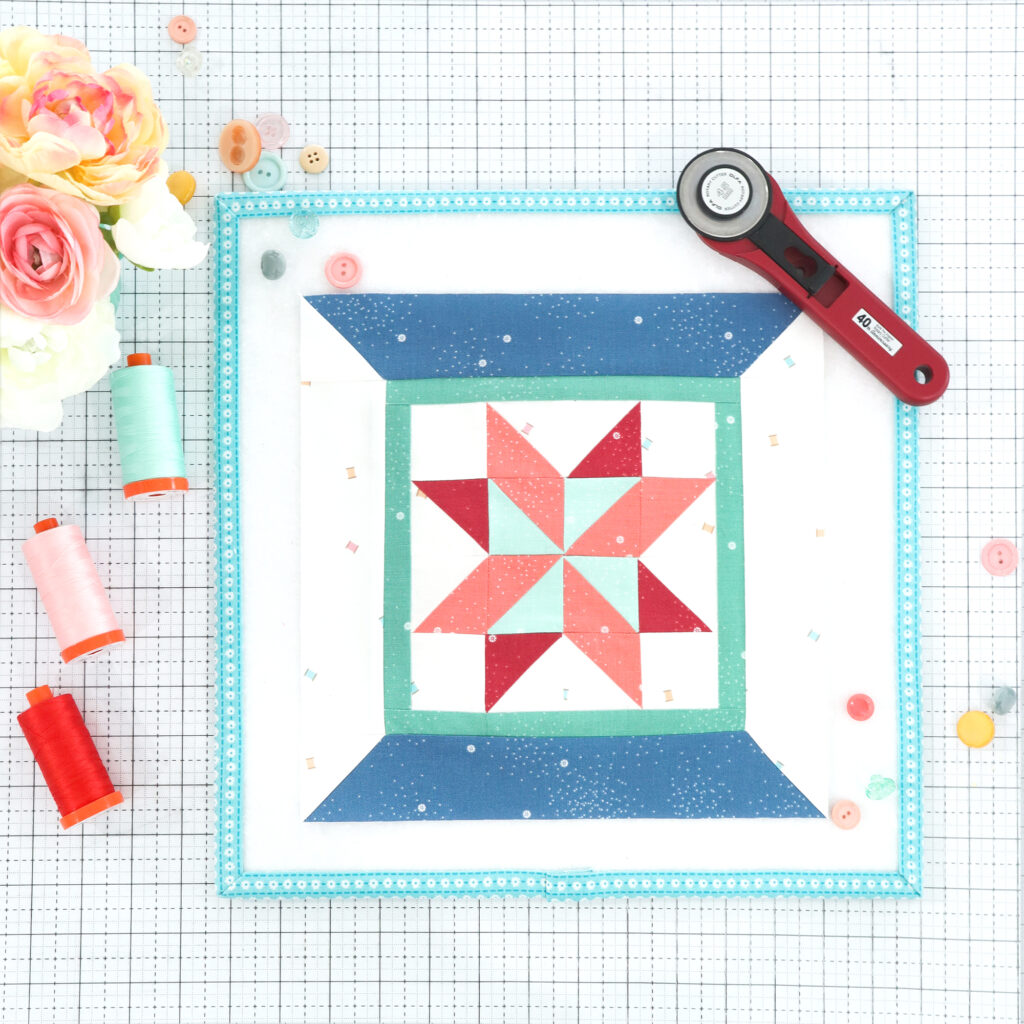 I'm sewing along with several of my Dainty Daisy Basic colors and using my Hush Hush 2 print, Sweet Spools, as the background. I chose the lighter colors from the basic, and I'm excited to see this quilt come together. It's going to be so bright and cheerful!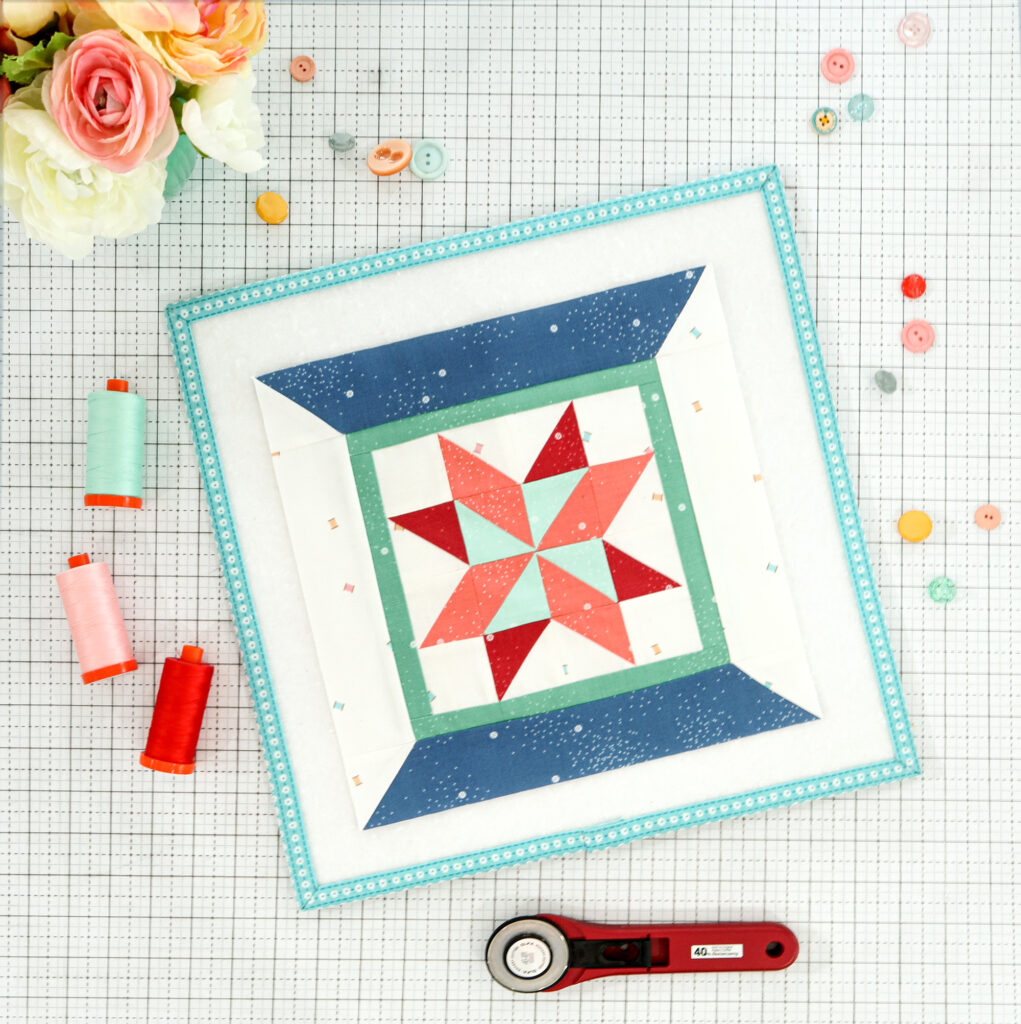 Are you sewing along? You can share your progress in the #RBDBlock Challenge Facebook Group. There is so much inspiration there!