We are sewing Block 13 in the Riley Blake Block Challenge this week! This sweet block is the Needlepoint Block in the RBD Block Challenge.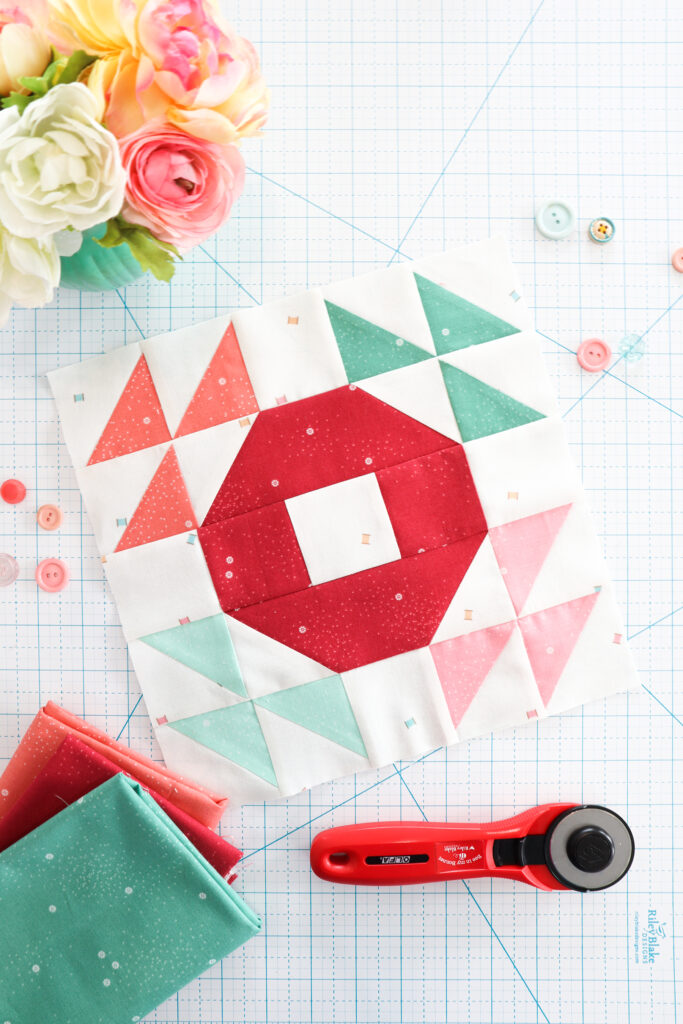 I love this sweet block designed by Janet Wecker Frisch. This is the Needlepoint block, and it's such a sweet design, with the center design surrounded by cute little half-square triangles. It would be fun for fussy cutting too!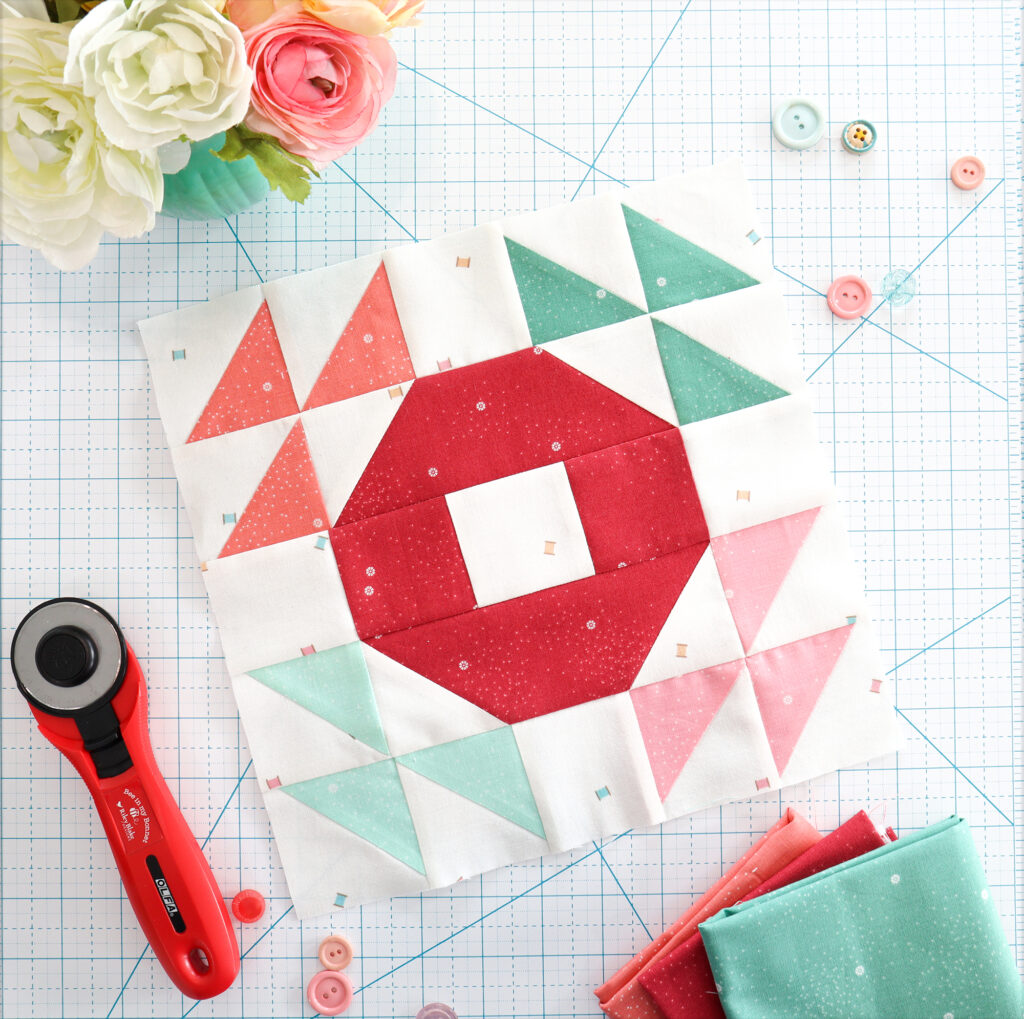 If you're new to the RBD Block Challenge, this is a free mystery quilt along hosted by Riley Blake Designs. Each of the blocks is designed by a different RBD designer and they all come together in a really fun mystery quilt.
Needlepoint Block RBD Block Challenge
I'm sewing along with my RBD basic, Dainty Daisy, and I'm using my print from Hush Hush 2, Sweet Spools, as the background. I've had so much fun choosing prints for each block! Here are my other blocks in the series.
You can find all the patterns on the Riley Blake Designs website. Click the link below!
Click here for the RBD Block Challenge Patterns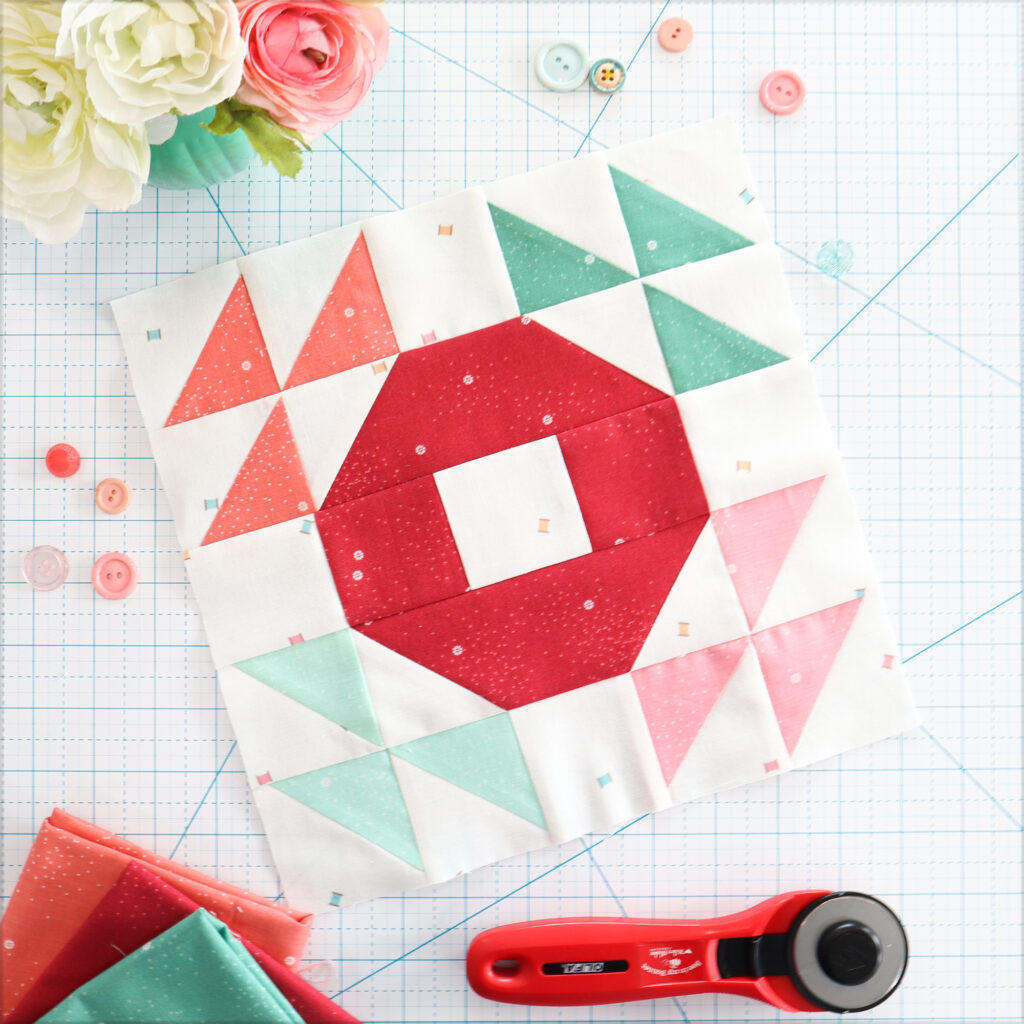 Next week is the catch up week so I'm sharing my Block 11! This is such a fun sew along! Even though we are close to the last blocks, the block patterns will be available for you to download any time.