We have a new fun block this week in the Riley Blake Mystery sew along! We are sewing this Honey Blossom Block in the RBD Block Challenge this week!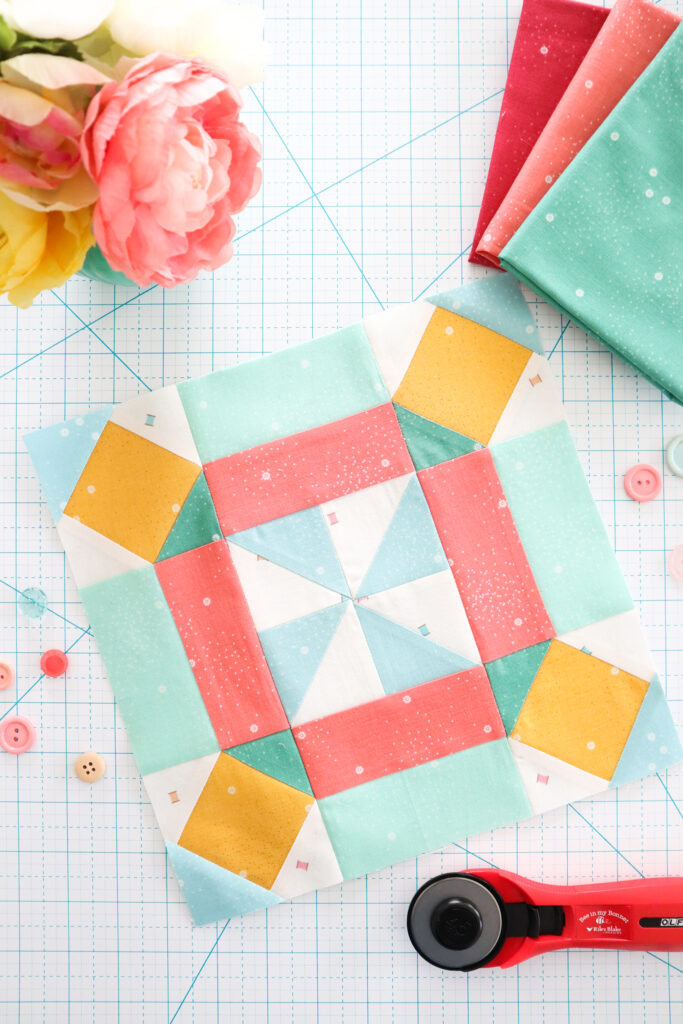 This sweet block was designed by Lori Holt, and there are some really fun layout options! You can see Lori's version on the Riley Blake Designs blog, and as a bonus Lori has a 20″ version of this block for you as well! She's shown a couple of different ideas for fabric placement that give a whole new look to the block too.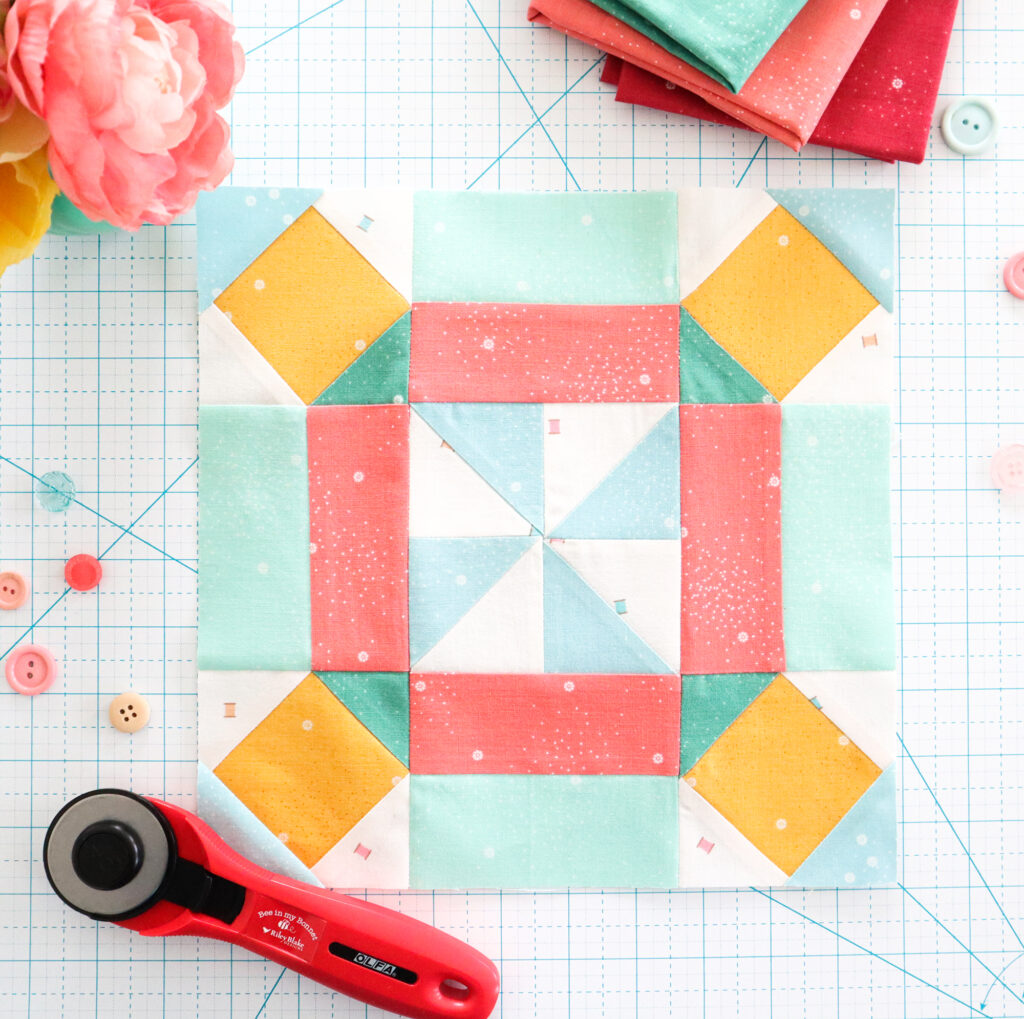 I am using my Dainty Daisy basic for the sew along, and I chose to keep my block pretty close to the suggested layout. It makes for a really colorful block, and I love it!
Honey Blossom Block – RBD Block Challenge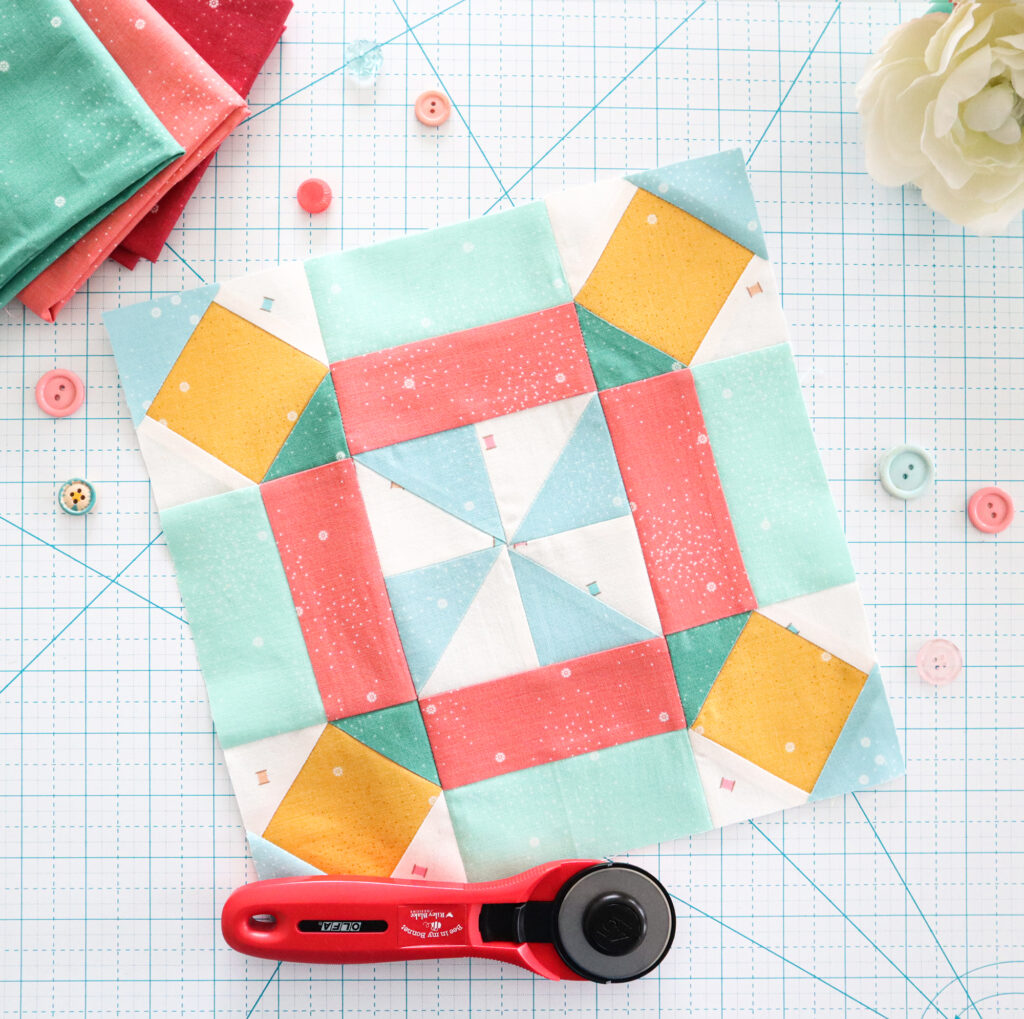 You can see my blocks so far in the challenge here:
There is still plenty of time to join in the sew along. The patterns will be available for you to download at any time.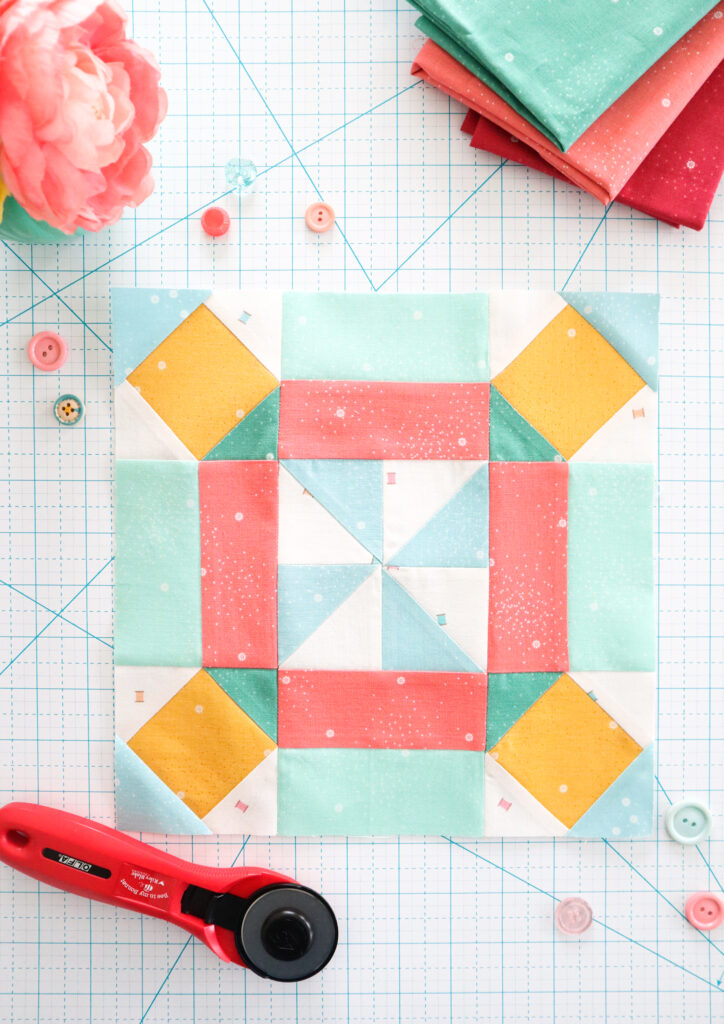 If you're sewing along, make sure you join the Facebook Group for the block challenge, where you can share your blocks, ask advice, and get so much inspiration. It is also a great reminder about the challenge and so helpful with keeping on task with making the blocks.
Have fun sewing your Honey Blossom Block in the RBD Block Challenge and see you next week with a new block!