It's time for a fun new free block pattern in the Riley Blake Designs sew along! Today we are sewing up the Tiptoe Through the Tulips in the RBD Block Challenge.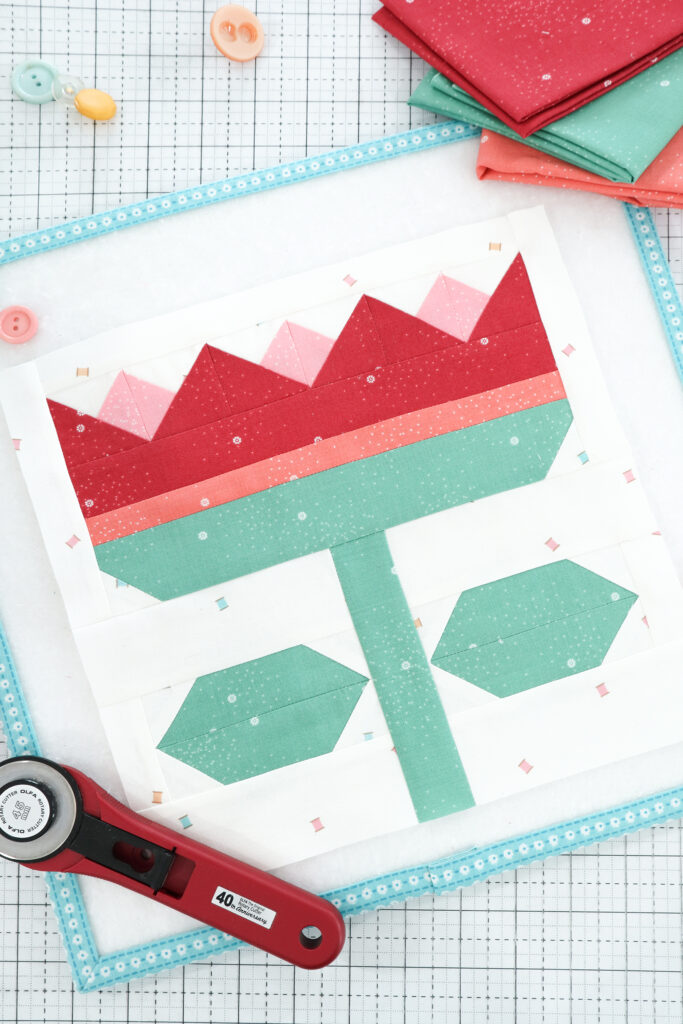 Isn't this just the cutest block? I'm so in love with it. Jennifer Long of Bee Sew Inspired designs the Tiptoe through the Tulips block. It's a really fun one to sew, and you can get different looks with different color placements on the fabrics. I love the options for it.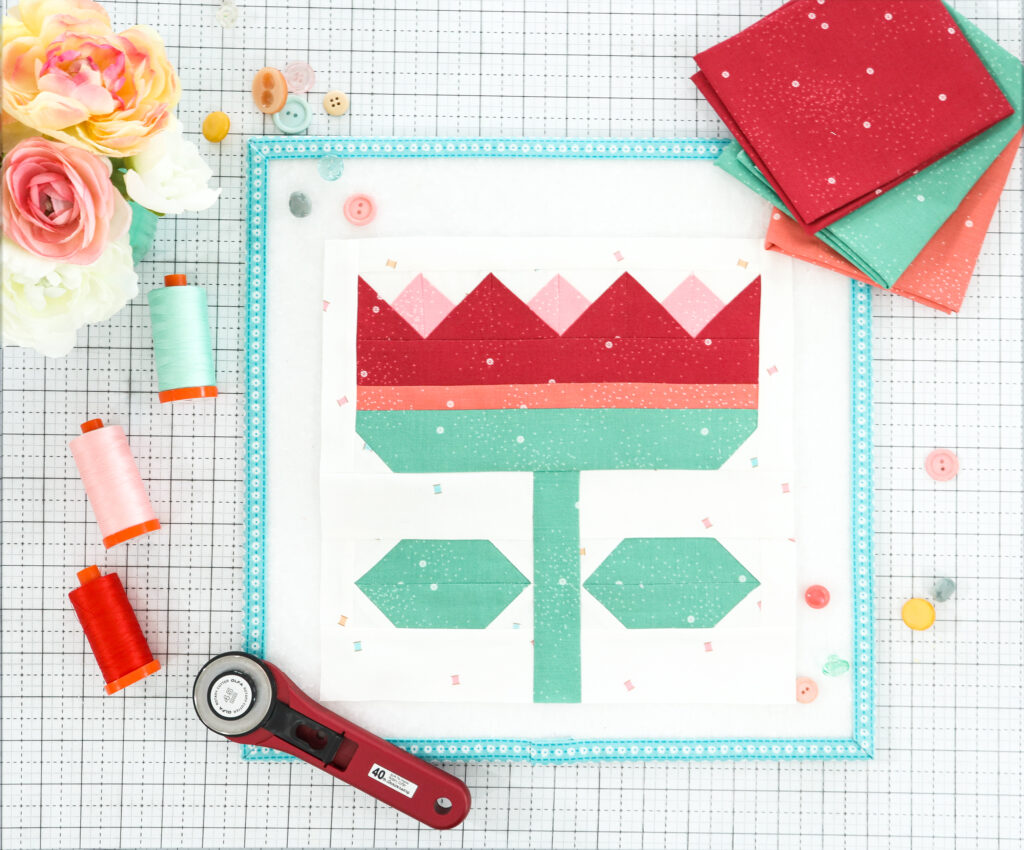 This is block 4 in Riley Blake Designs' free sew along – the RBD Block Challenge. This is the third year and it's been so fun to be a part of the challenges. Each block is designed by a different Riley Blake Designs designer and so you get to try lots of different skills and block styles. You can find my previous blocks in the challenge here:
Tiptoe Through the Tulips – RBD Block Challenge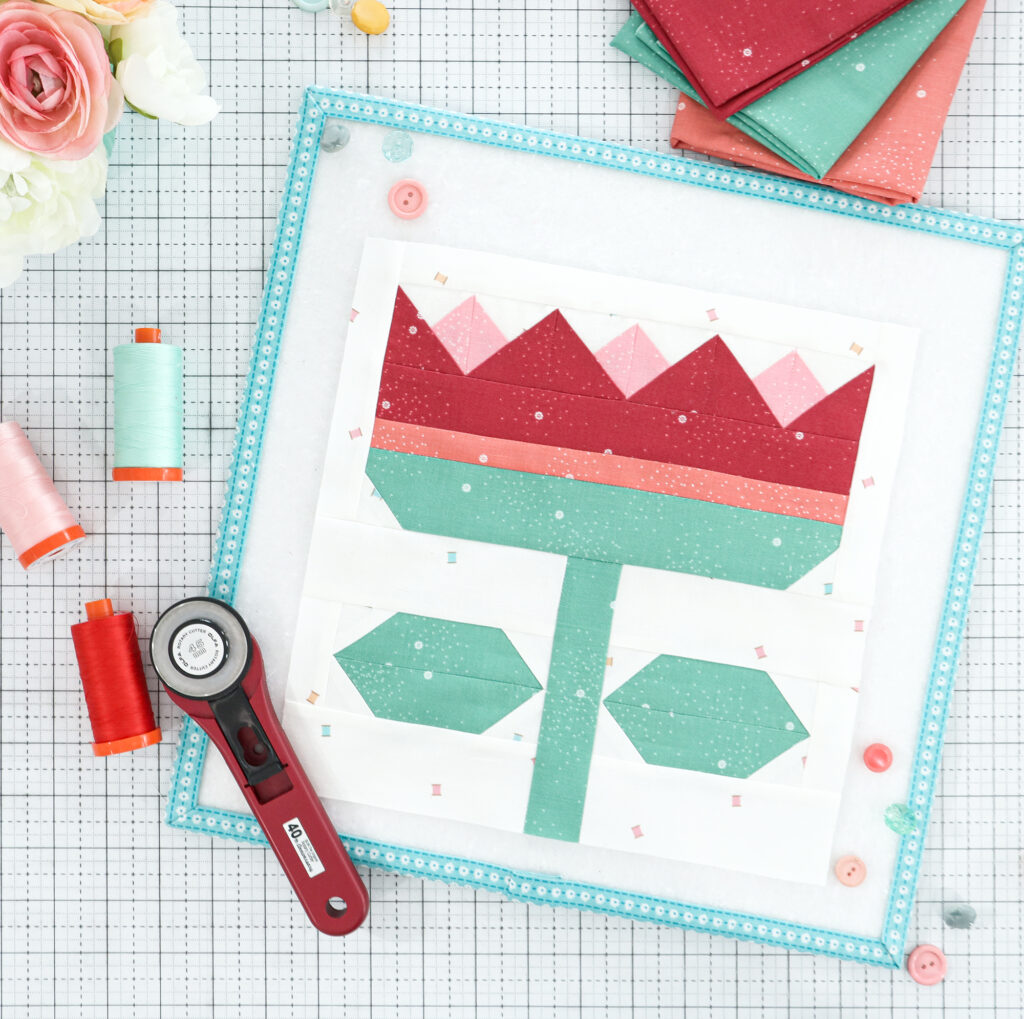 I'm sewing with my RBD Basic, Dainty Daisy, for this year's sew-along. I'm using my print from the low-volume collection, Hush Hush 2, Sweet Spools, as the background. The colors are blending really well with the little spools – I love how the blocks are turning out!
All the patterns are free, so even if you aren't sewing along, you can download them and save them for any project you like! Though I'd love for you to join in and sew along with us!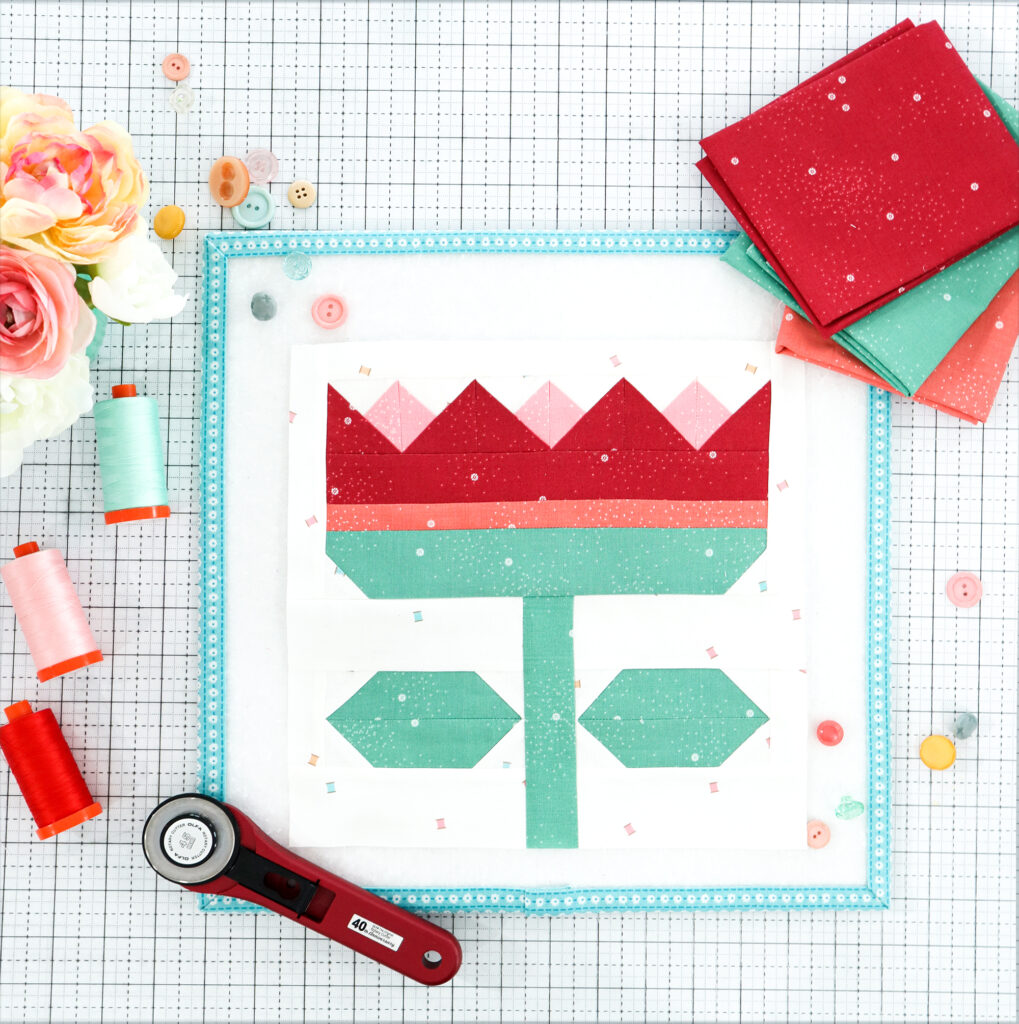 There is a Facebook Group for the block challenge sew along where you can share your blocks, ask advice, and get so much inspiration. It is also a great reminder about the challenge and so helpful with keeping on task with making the blocks. I'd love to see what fabrics you are sewing along with!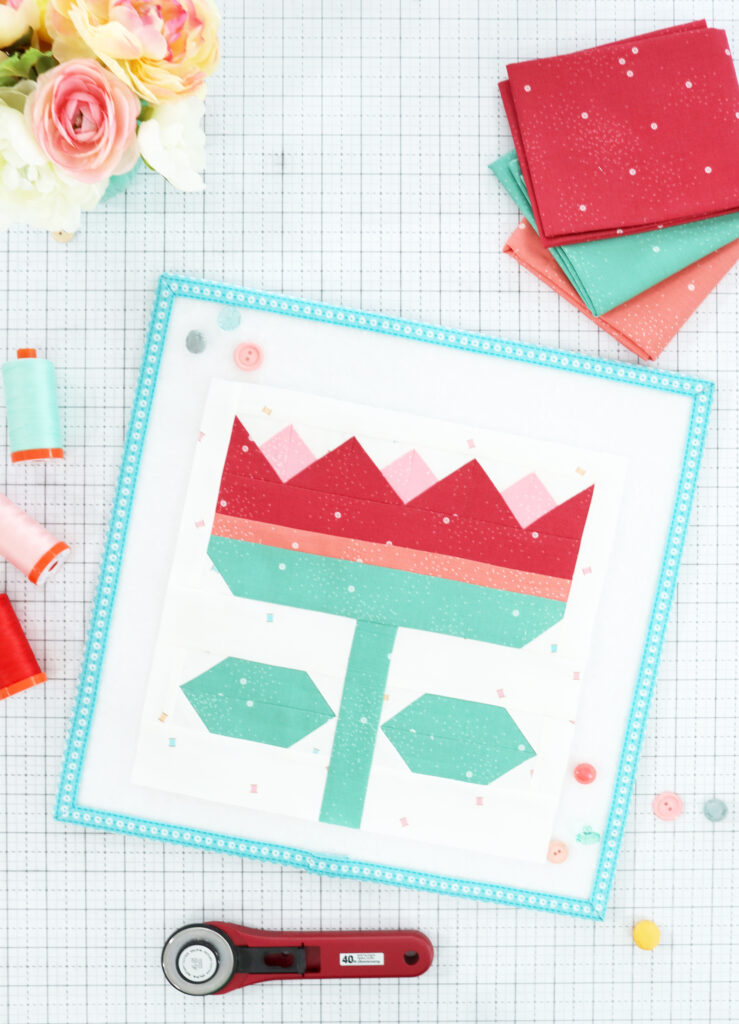 You can share your Tiptoe Through the Tulips – RBD Block Challenge on Instagram with the hashtag #RBDBlockChallenge and make sure to tag @RileyBlakeDesigns and Jennifer Long too @BeeSewInspired!