It's another week and another fabulous block in Riley Blake Designs' mystery quilt along! We are sewing up the Moab Block in the RBD Block Challenge this week!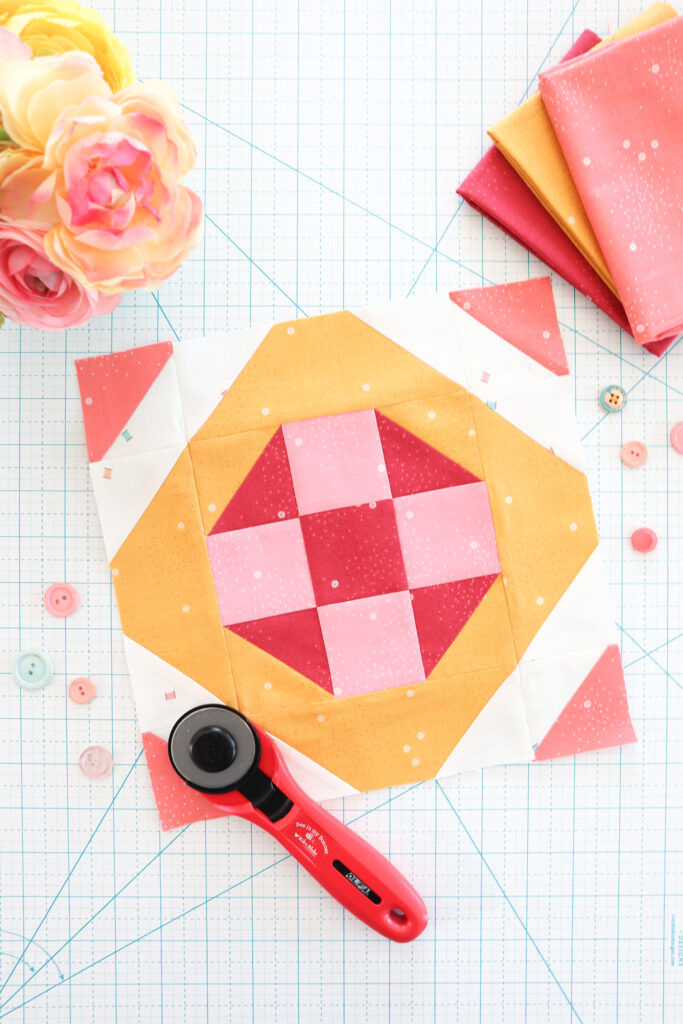 This is the Moab Block, designed by the fabulous Amy Smart, and it is Block 12 in our sew along! I love the rounded look of the block; it really frames the center portion of the block. Plus it makes me think of Strawberry Lemonade in these colors! :)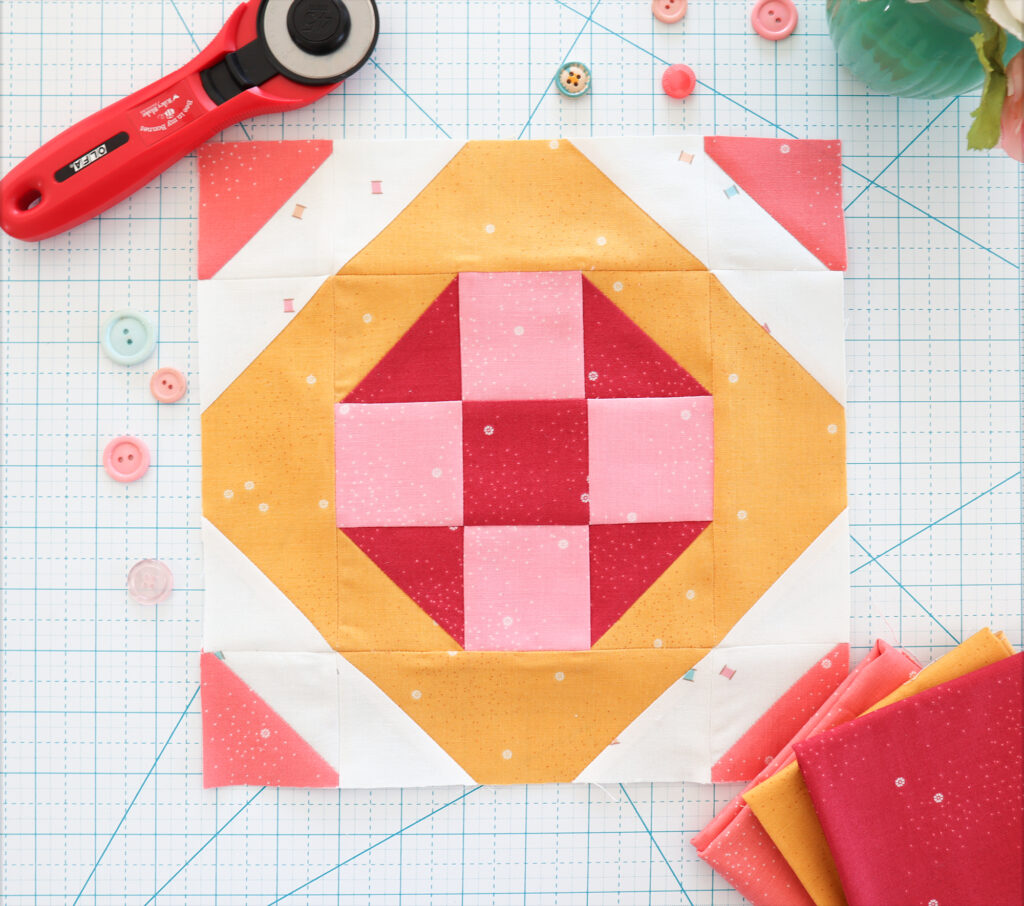 You can find my other blocks so far here:
I'm behind on Block 11 – I'll get it posted at the end of this week!
Moab Block – RBD Block Challenge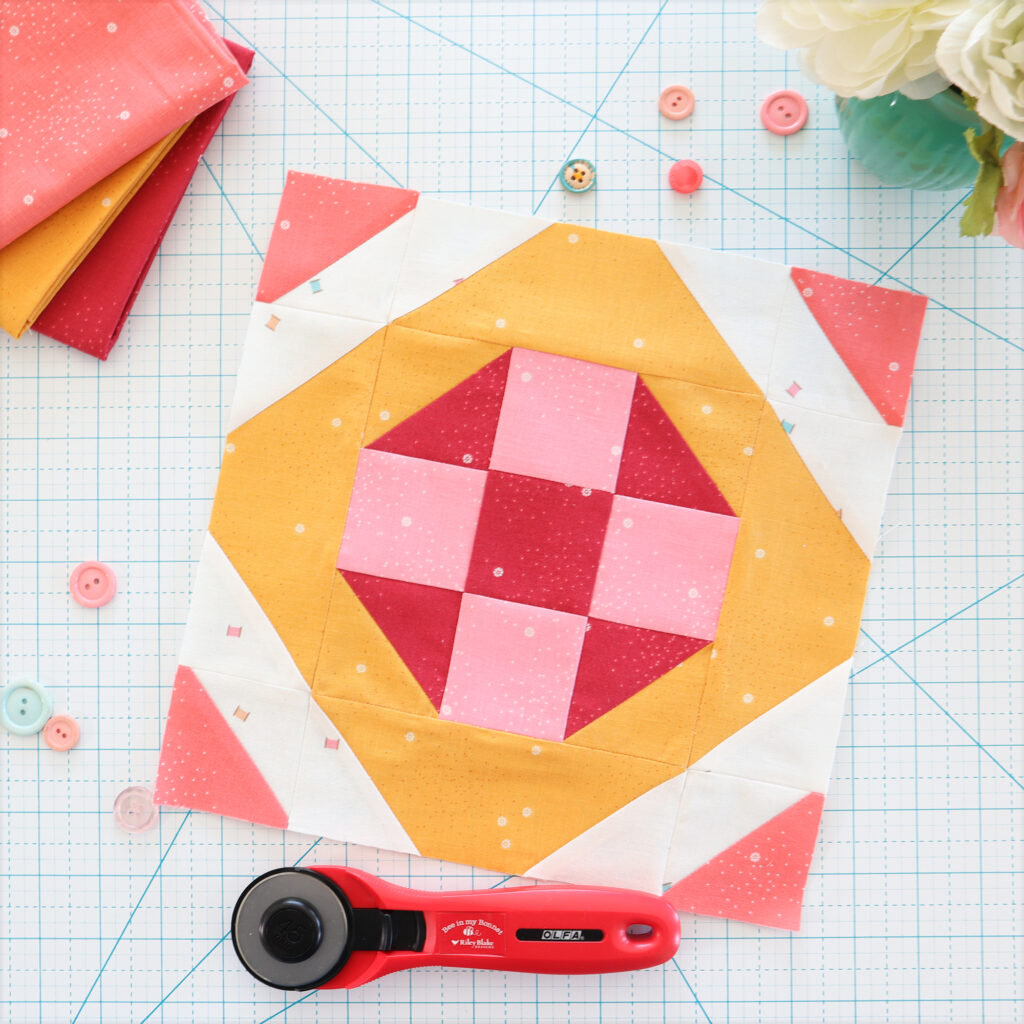 I'm sewing with my Dainty Daisy basic with Riley Blake Designs and using my Hush Hush 2 print, Sweet Spools, as my background. It's been so fun choosing the colors to use for each block.
You can find all the patterns on the Riley Blake Designs website. Click the link below!
Click here for the RBD Block Challenge Patterns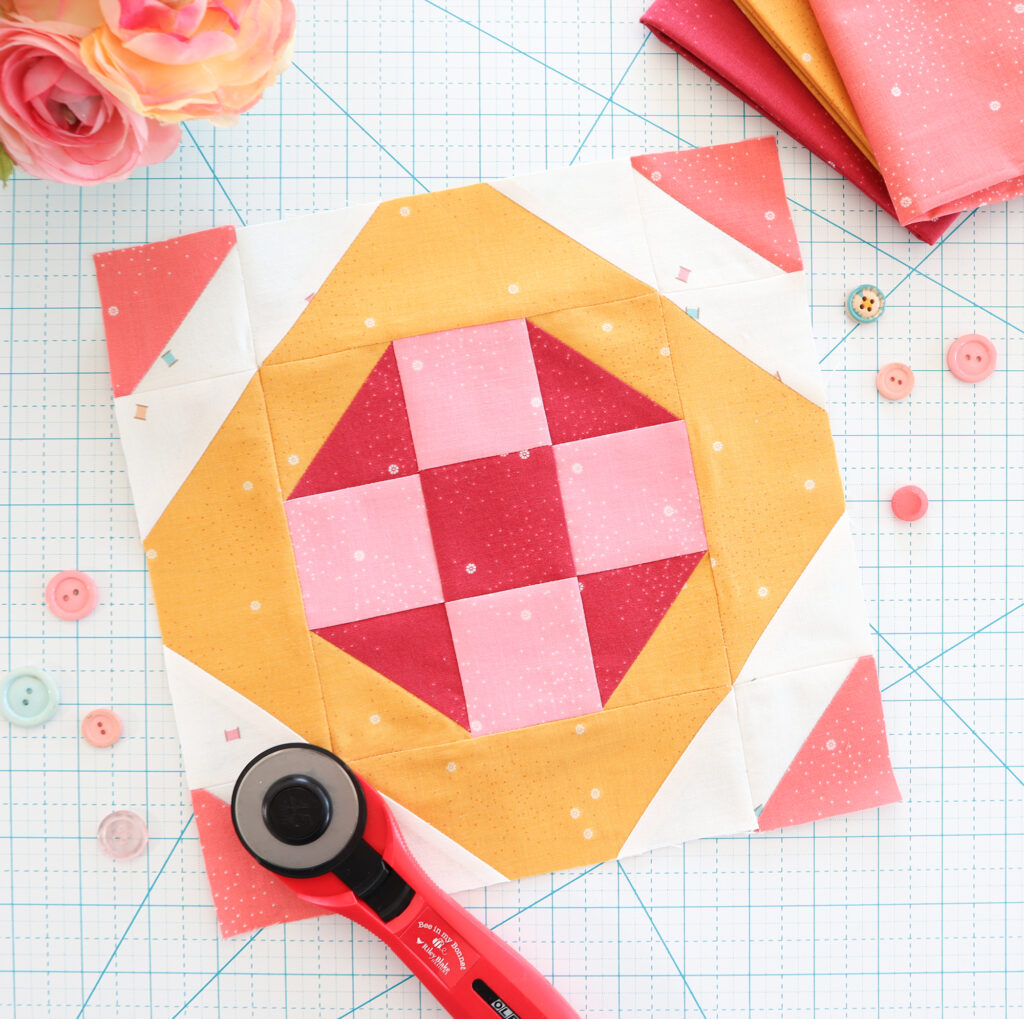 Join us on Tuesday for the next week in the sew along. We only have four more blocks left!