I can't believve it's the last week of the Riley Blake Block Challenge for 2021! This week we are sewing up the Checkerboard Star Block – RBD Block Challenge – and this is such a gorgeous block!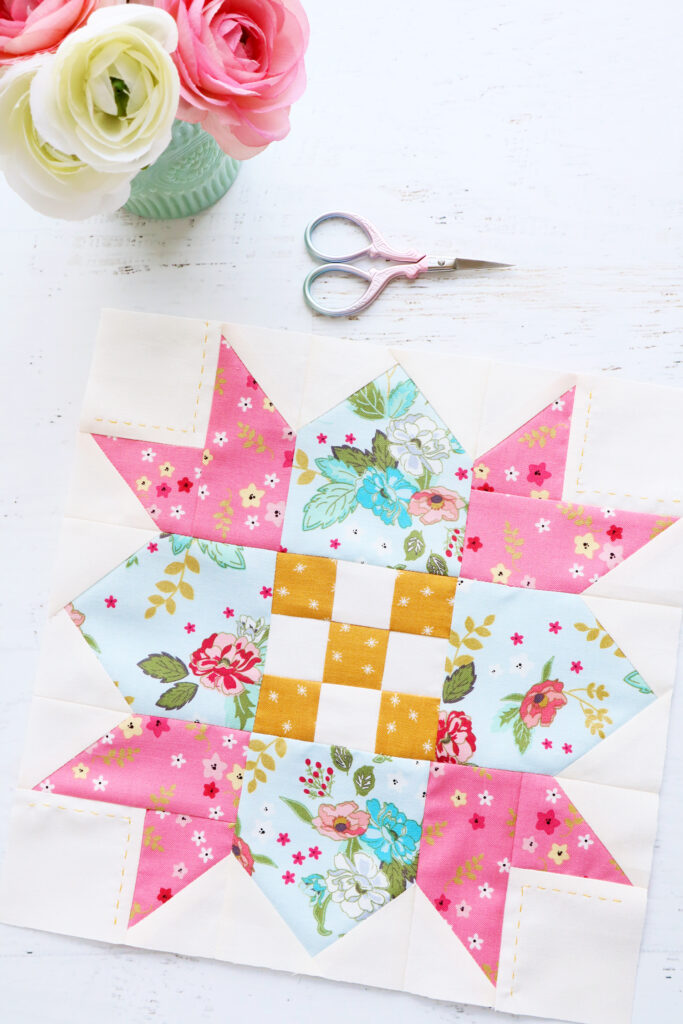 For the last several months Riley Blake has been hosting the RBD Block Challenge, with new blocks every month, all designed by Riley Blake Designers! This week, they are releasing the last block, this gorgeous Checkerboard Star block designed by the amazing Lori Holt!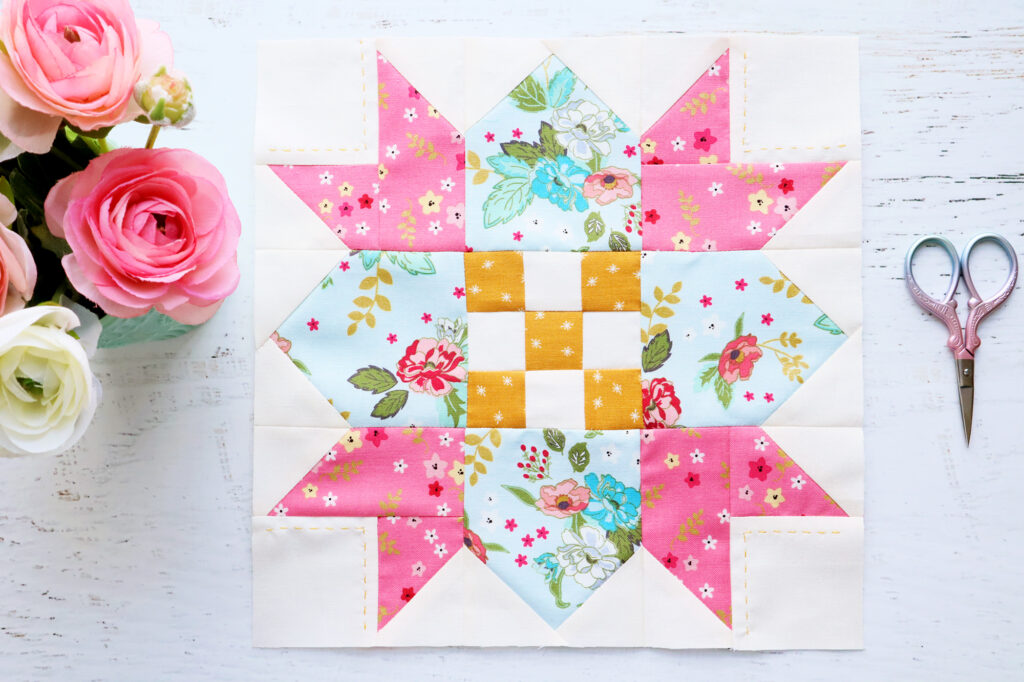 This block has a sweet checkerboard center and a really fun design for the star portion. I had a blast choosing my fabrics for this one!
I'm using my new Stardust fabrics for all the blocks and I'm so excited to see them all come together in the final layout. That is being released next week!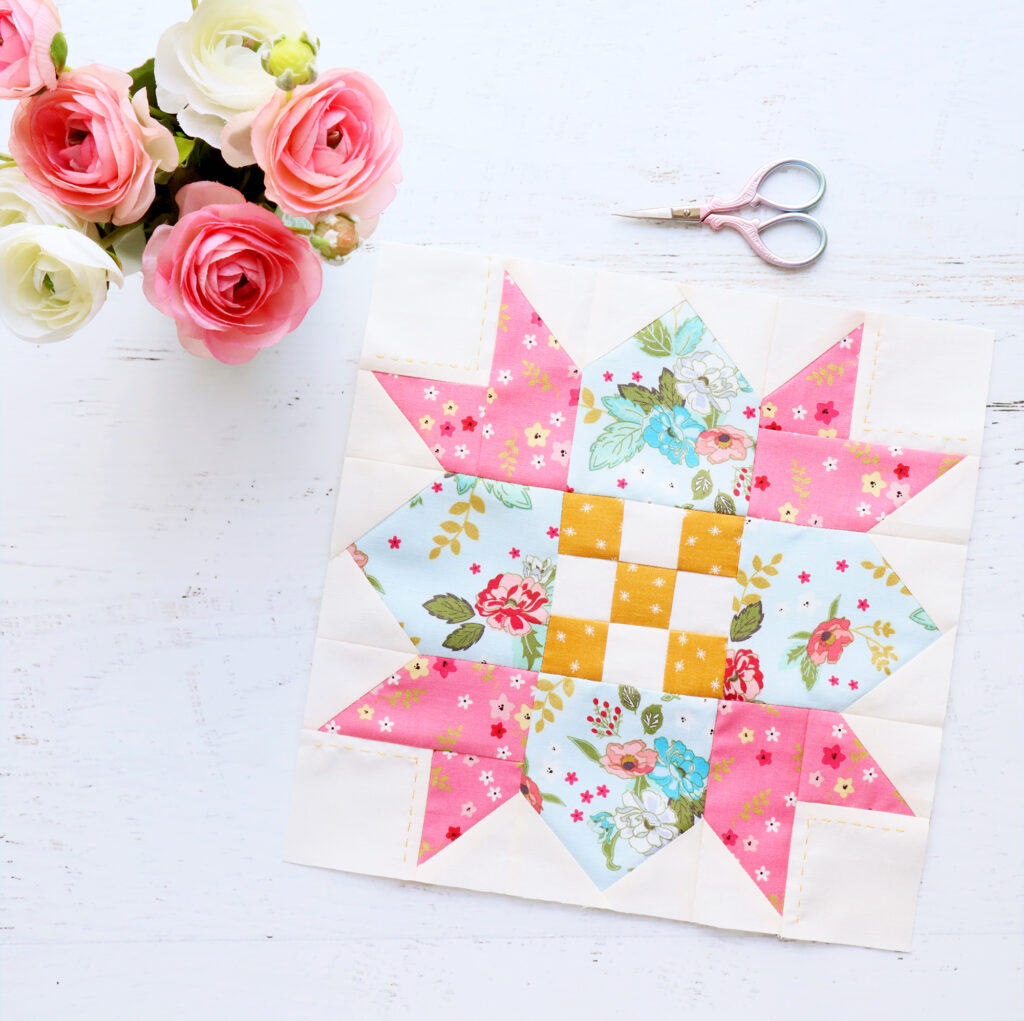 With all the details on the quilt block, I decided it didn't need much extra, so for my Sashiko stitching on this block I just added a little detailing in the corners. I think it sets off the block without being too busy.
You can get the pattern for this week's block at the link below!
Check out my other blocks in the RBD Block Challenge here:
They have also released the layout pattern this week! You can get that at the link above as well. I can't wait to see your finished quilts!