We are kicking off a fun new sewing along this week with the Pinwheel Star Block – RBD Block Challenge!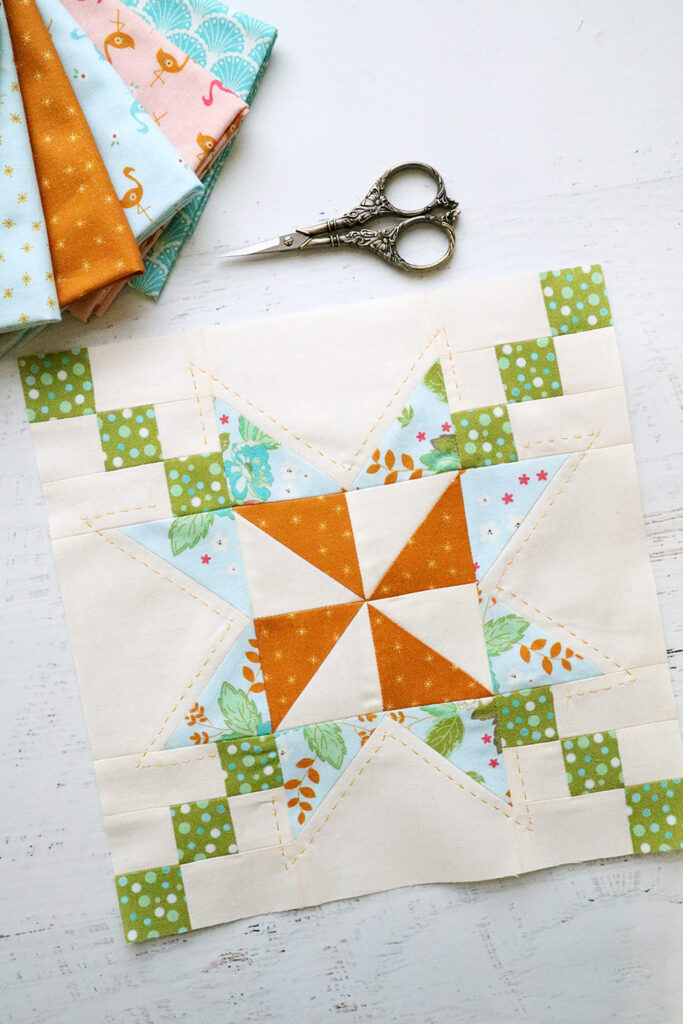 This is the first block in the brand new RBD Block Challenge! We will be sewing up a new block every week and at the end of the challenge Riley Blake will reveal a fabulous mystery quilt layout!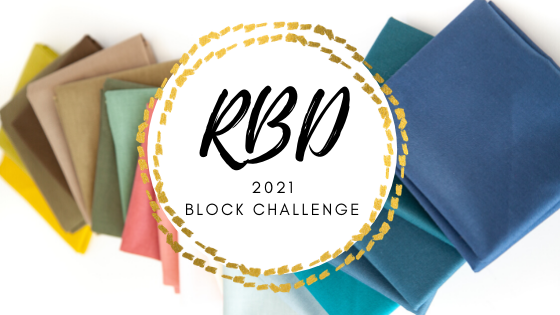 This week the block is designed by Amanda of Jedi Craft Girl. She designed this darling Pinwheel Star Block!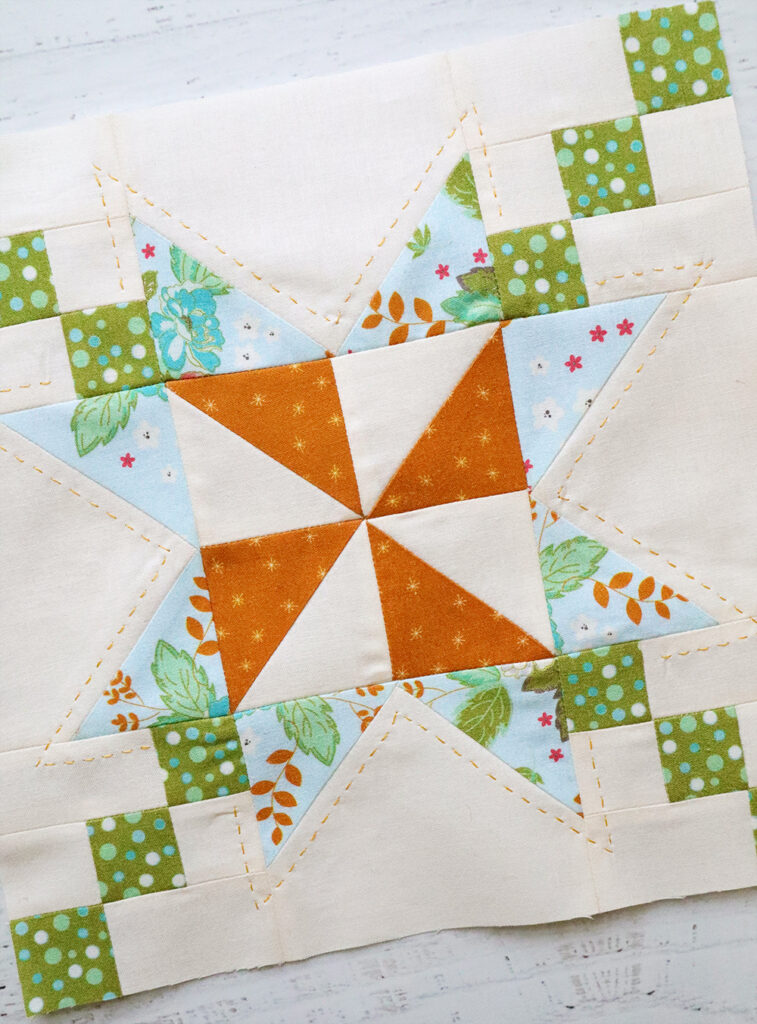 I'm using my next fabric collection, Stardust, for this quilt. The collection will be out in March but I have some early yardage. I'm really excited about how it will turn out.
Pinwheel Star Block – RBD Block Challenge
I'm also adding Sashiko stitching to my blocks! For this one I stitched around the star block in the center, stopping at the chain pieces. I'm using gold Aurifil thread in my Babylock Sashiko 2 machine.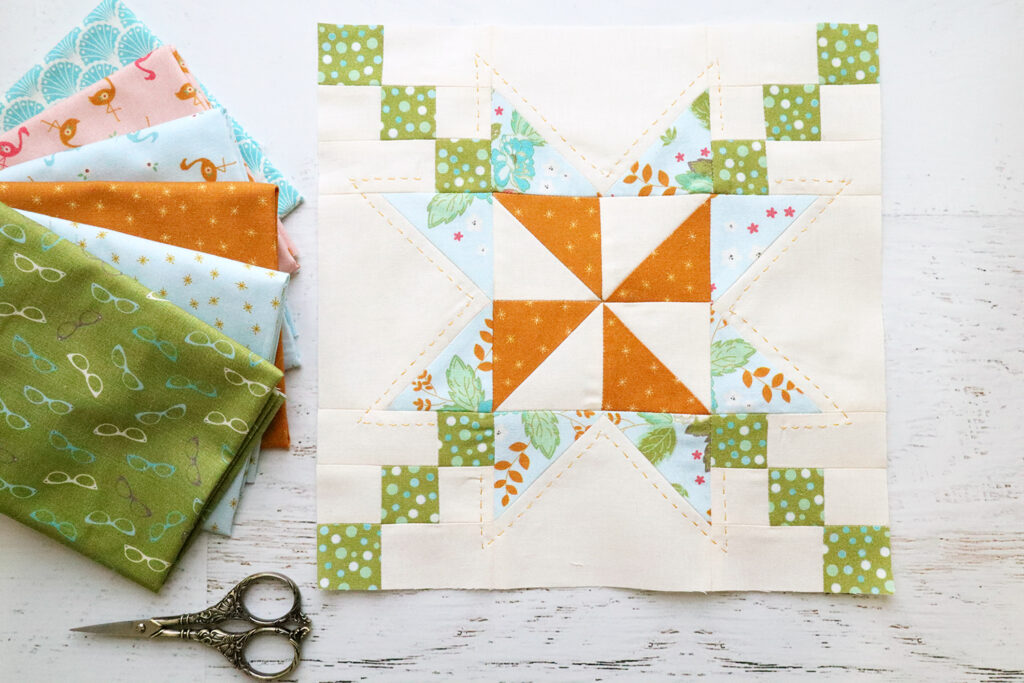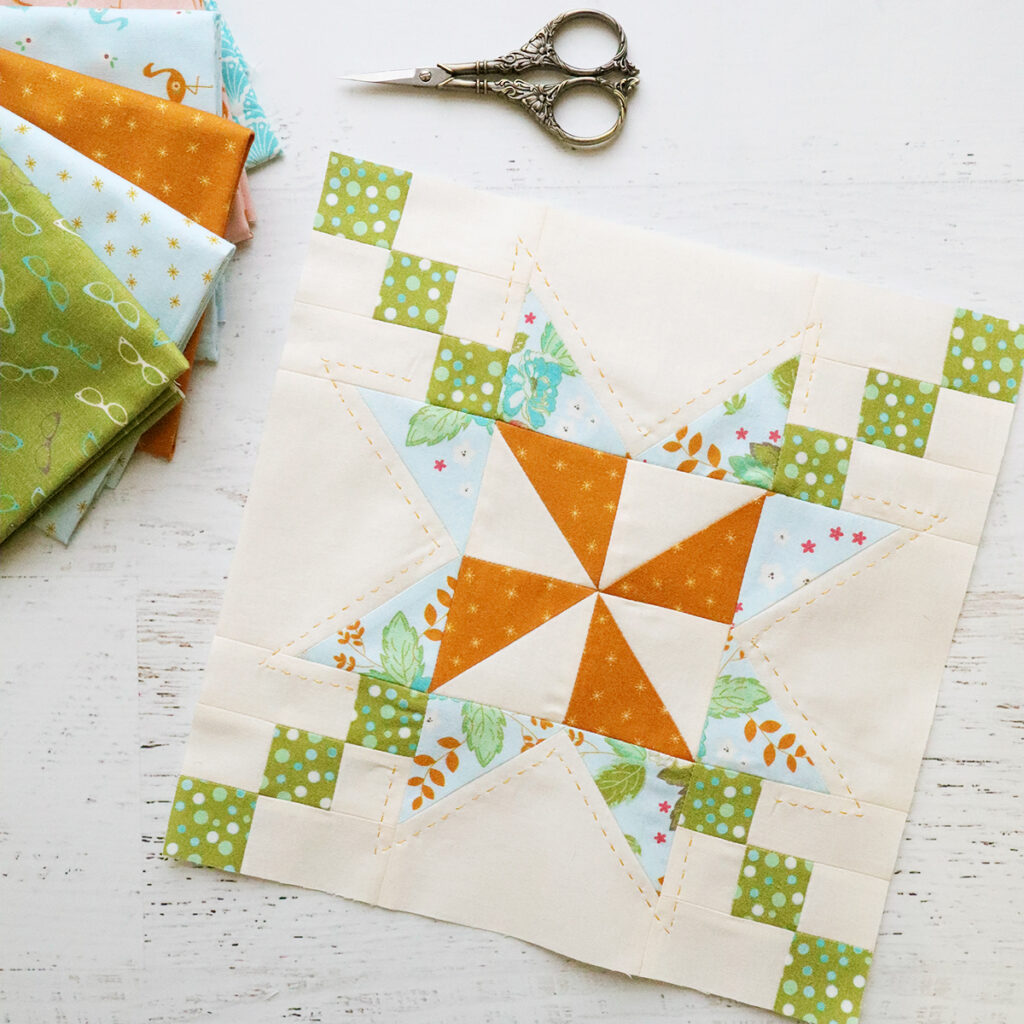 Here is the schedule for the RBD Block Challenge. Next week it is my turn! All the blocks are released on Tuesdays, with the last week off to catch up.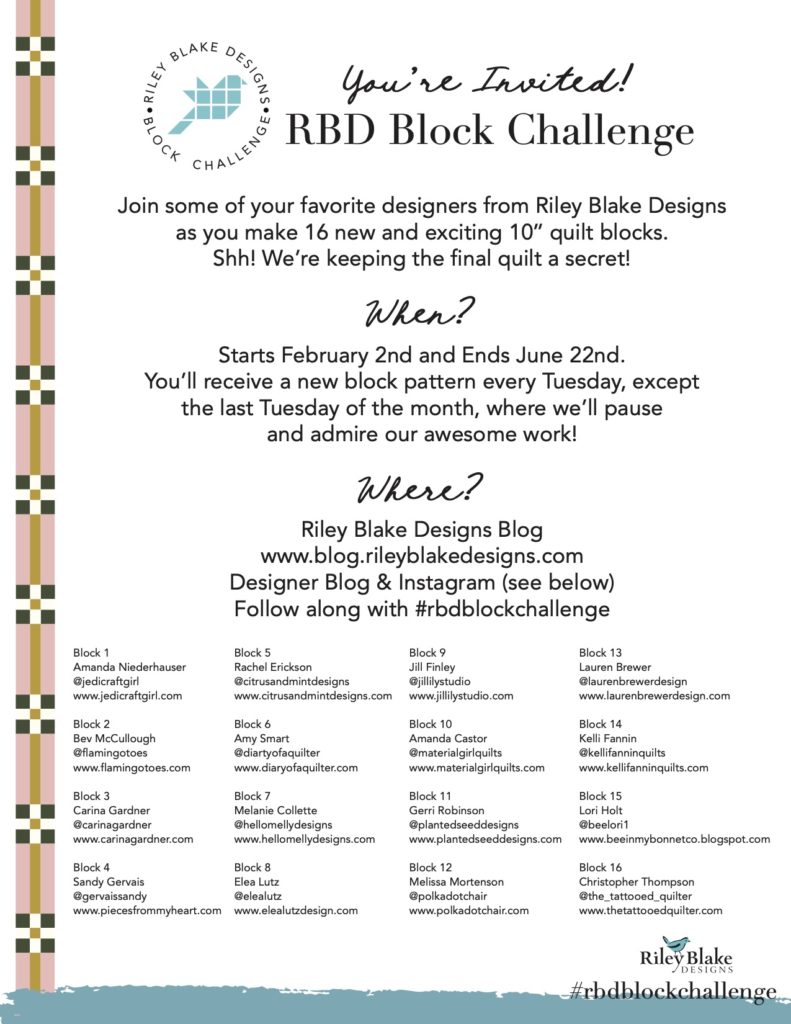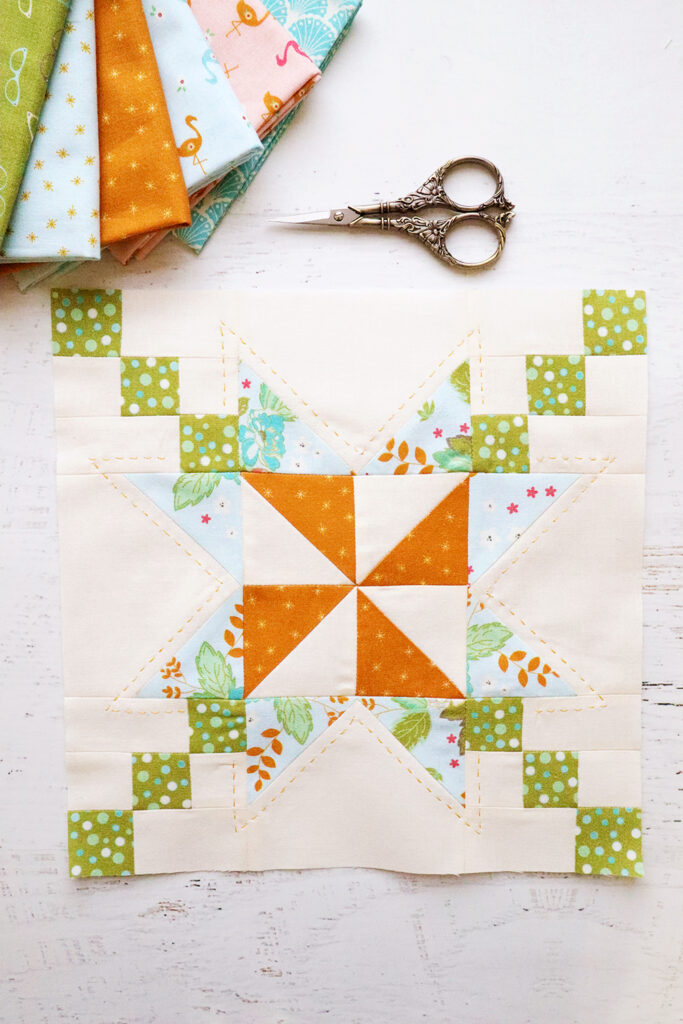 Are you sewing along? I can't wait to see your blocks! You can share them on Instagram by using the hashtag #rbdblockchallenge . You can also share your blocks in the new #RBD Block Challenge 2021 Facebook Group. It is a fun group where we can share our progress and encourage each other. It's always fun to see blocks in different fabrics.