It's Tuesday, and that means it is time for another free quilt block! This Sugar Candy Block – RBD Block Challenge is so fun to sew and quicker than it looks too!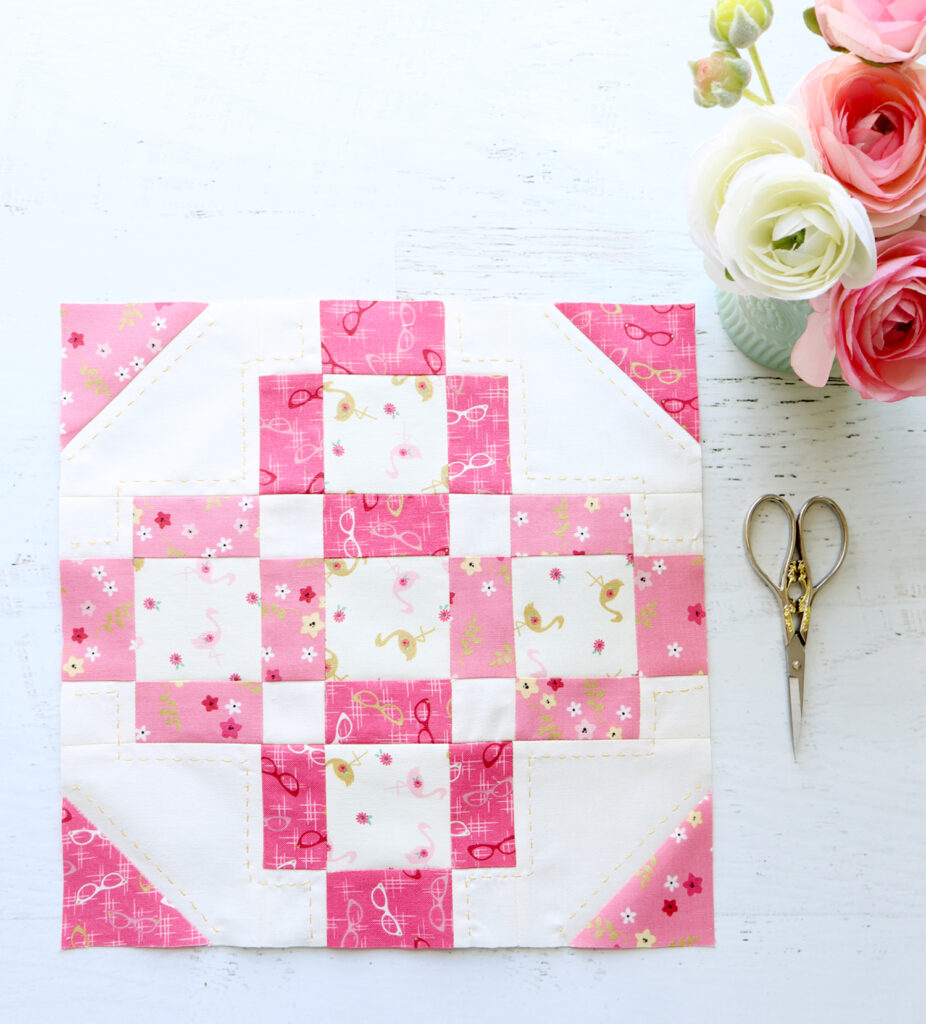 Isn't this week's block super sweet? It was designed by the super talented Jill Finley of Jililly Studio and it is called the Sugar Candy Quilt Block! I love how she speeds the process of the small piecing up with this block, it's much easier than it looks to sew up!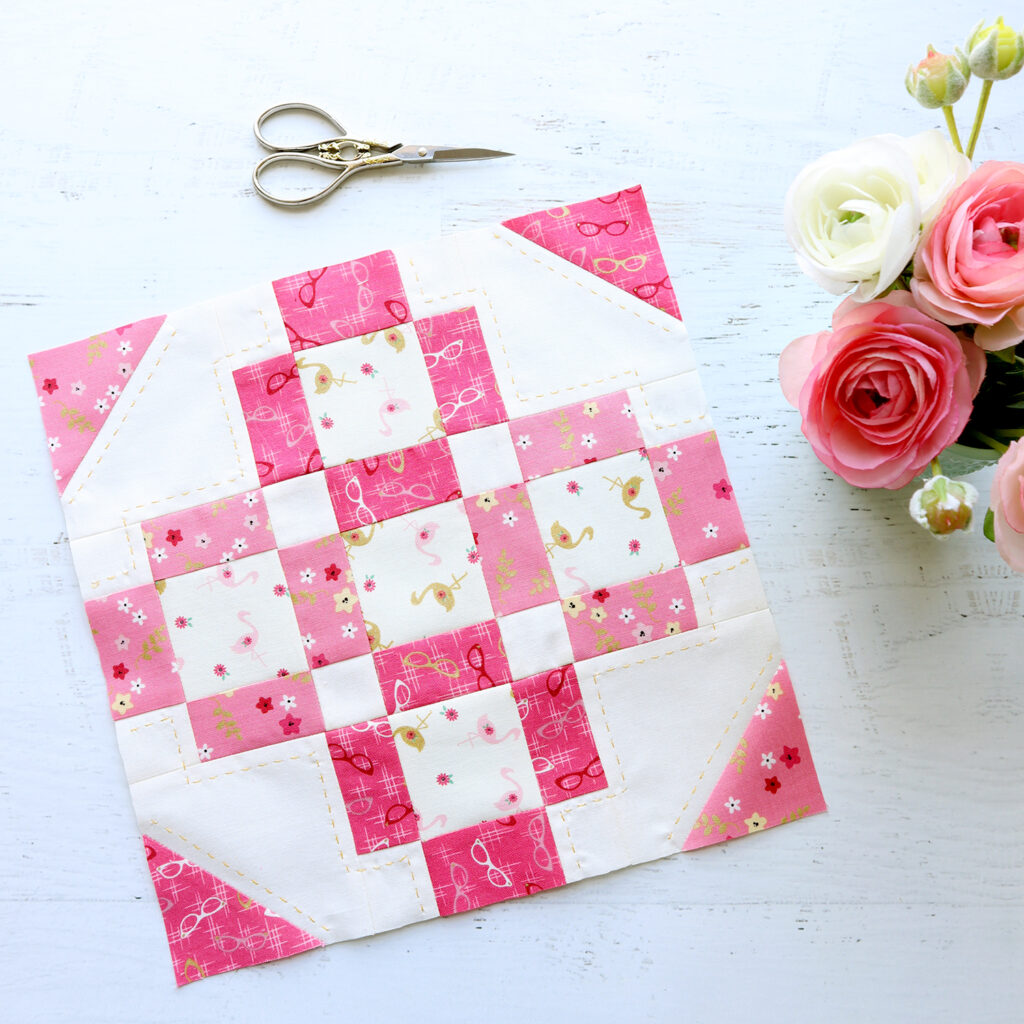 This is Week 9 in the RBD Block Challenge! If you are new to the challenge, Riley Blake Designs is hosting a mystery quilt along with 16 free quilt blocks, all designed by Riley Blake Designers. It has been so much fun, I love how every block is so different but they all look fabulous togther!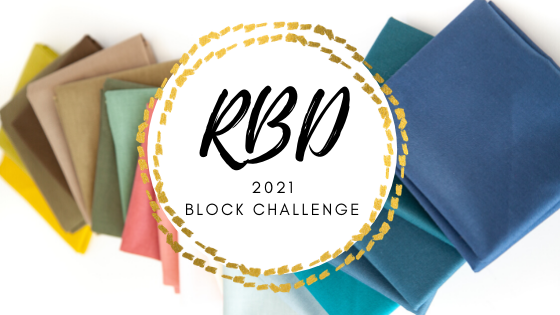 I am sewing up my blocks with my new fabric collection, Stardust, arriving in stores any day now! I am also adding a little Sashiko stitching to each of my blocks with my Baby Lock Sashiko machine. It is such a fun way to highlight the blocks and add a little more texture.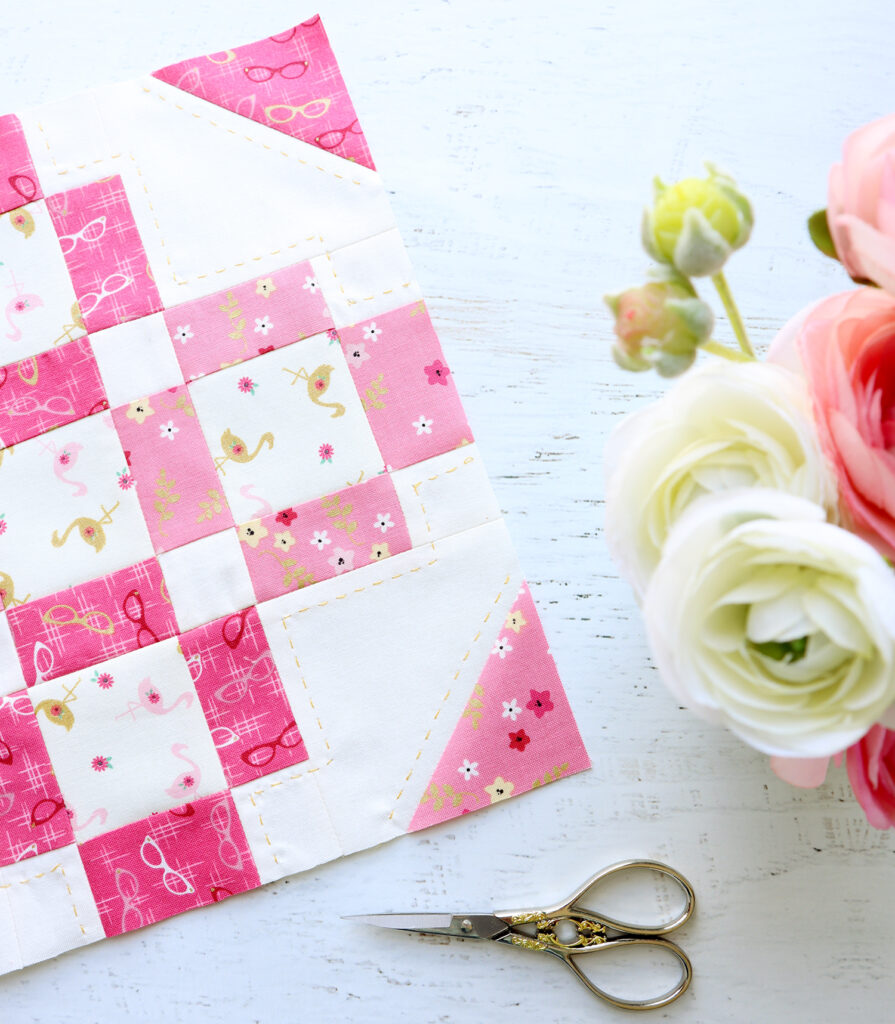 I think it is so fun! The gold thread I picked looks a little subtle, but I love how it goes with all the prints in the fabrics.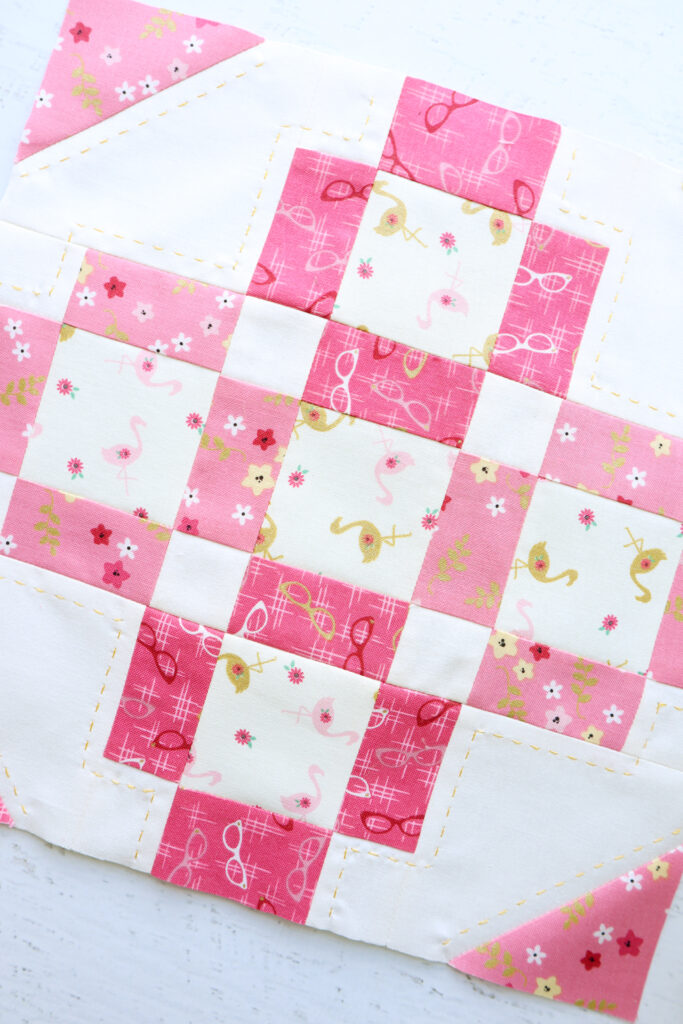 You can find the free Quilt Block pattern on the Riley Blake Designs Blog!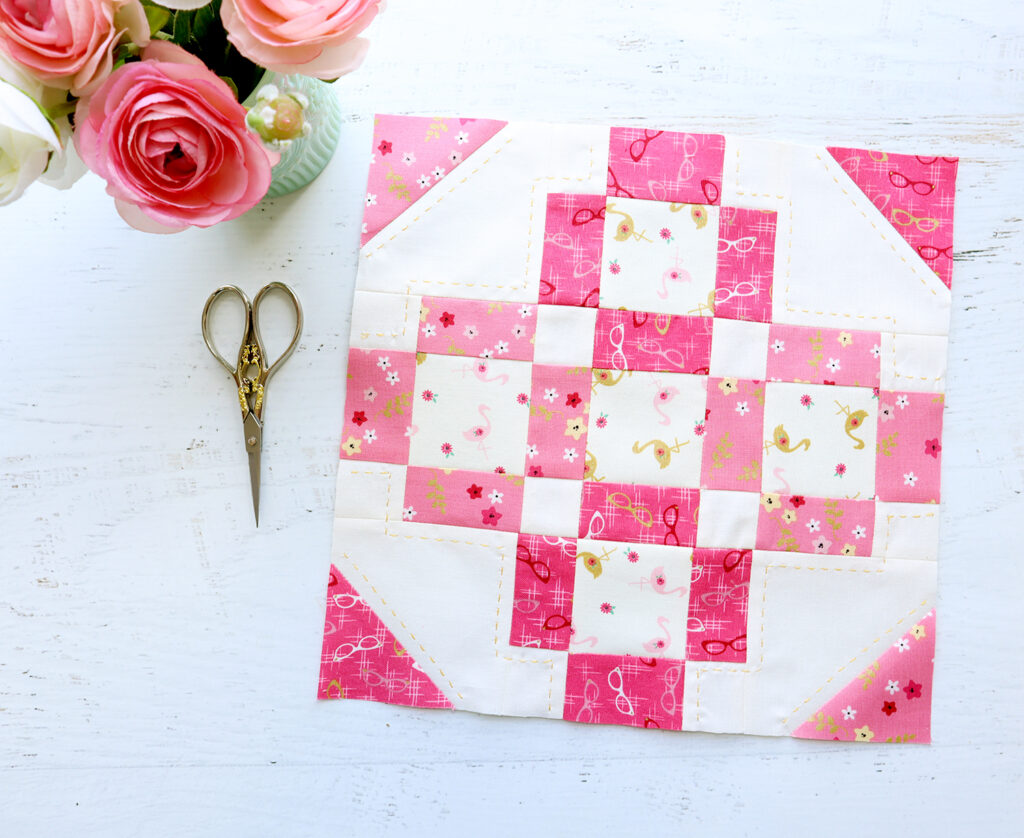 You can find all my versions of the blocks here:
Next week is a catchup week so there isn't a block released. We'll be back with the next block in the first week of May! Are you sewing along! There are so many people sewing along and lots that have just started, so even if this is your first week, we'd love for you to join us!