It's a new month so that means we get a fun, new block in the RBD Block Challenge! This week we're making up the Reach for the Stars Quilt Block – RBD Block Challenge!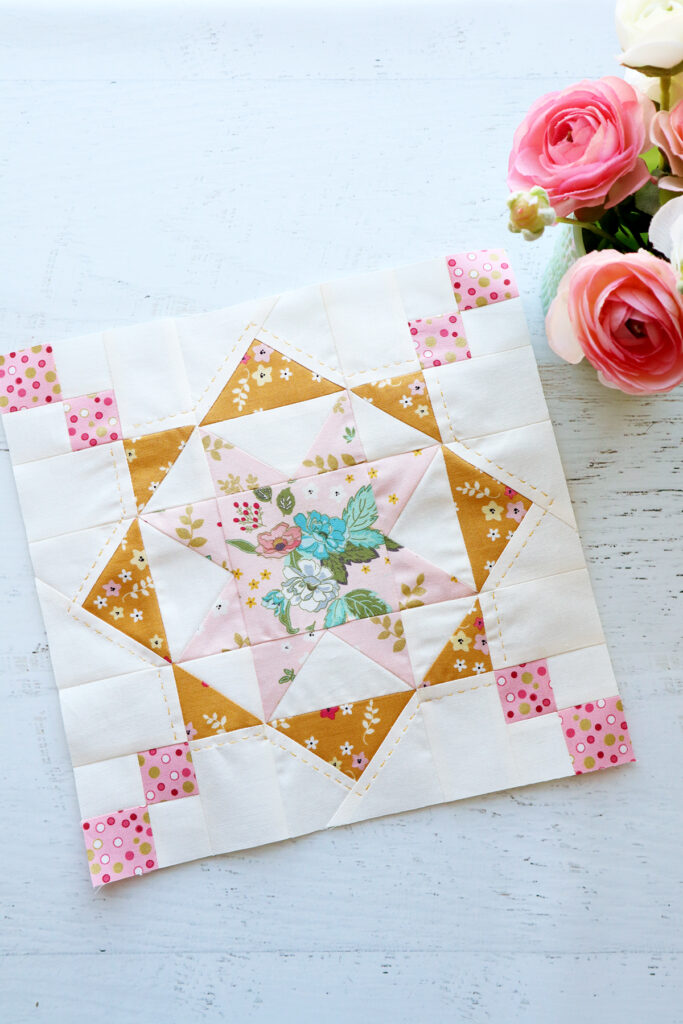 Isn't this block gorgeous?! I love that outer star around the inner star! It's such a great design. This week's block is designed by Melanie Colette of Hello Melly Designs. She is a fabulous Riley Blake Designer!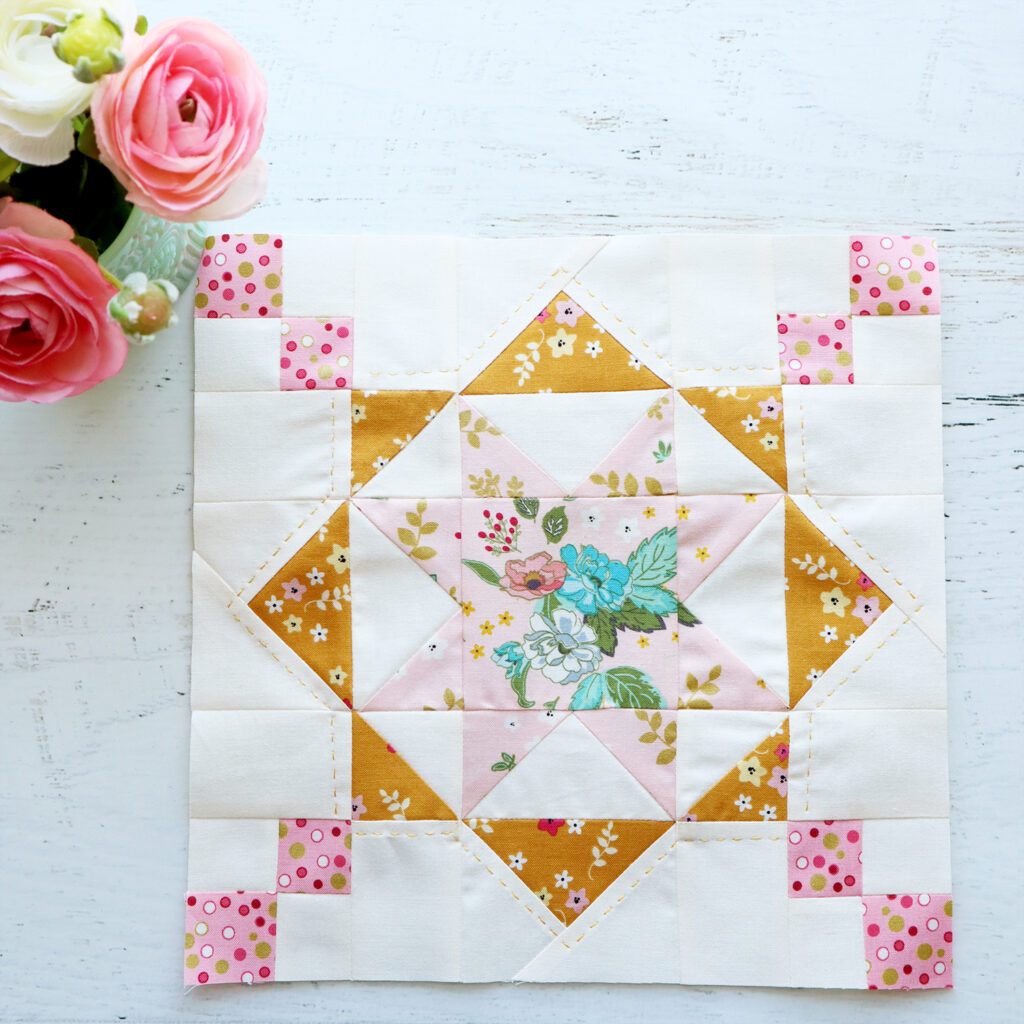 I'm using Stardust fabric for my blocks, and I'm having so much fun choosing colors and prints for each block! I'm also adding some Sashiko stitching to each block with my Baby Lock Sashiko machine. I love how it adds details to each block.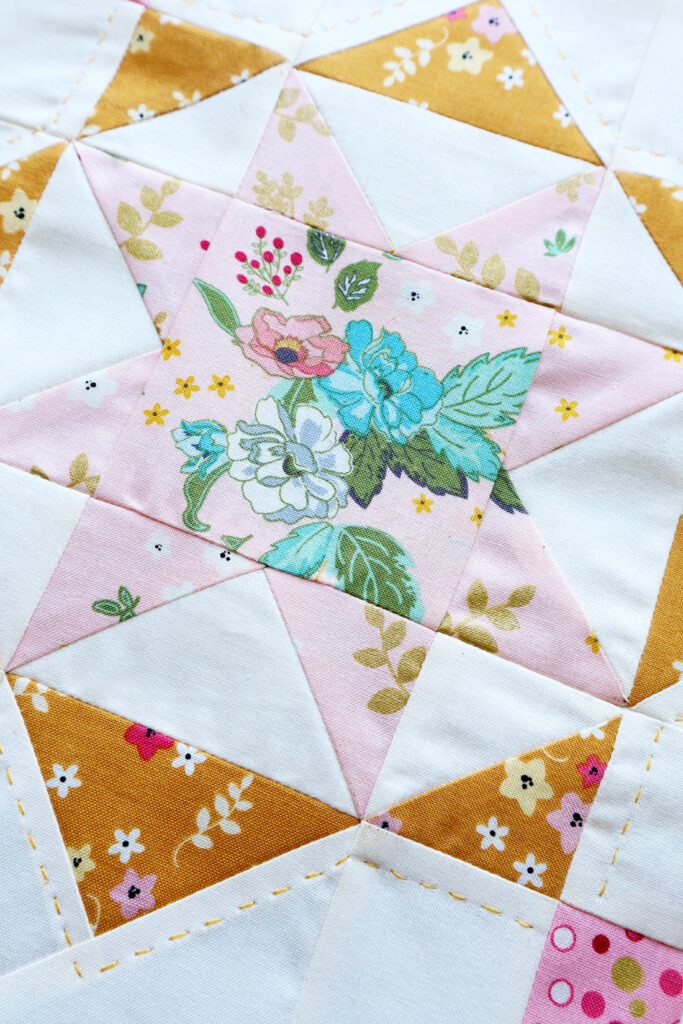 You can find the free pattern for the block on the Riley Blake Designs block.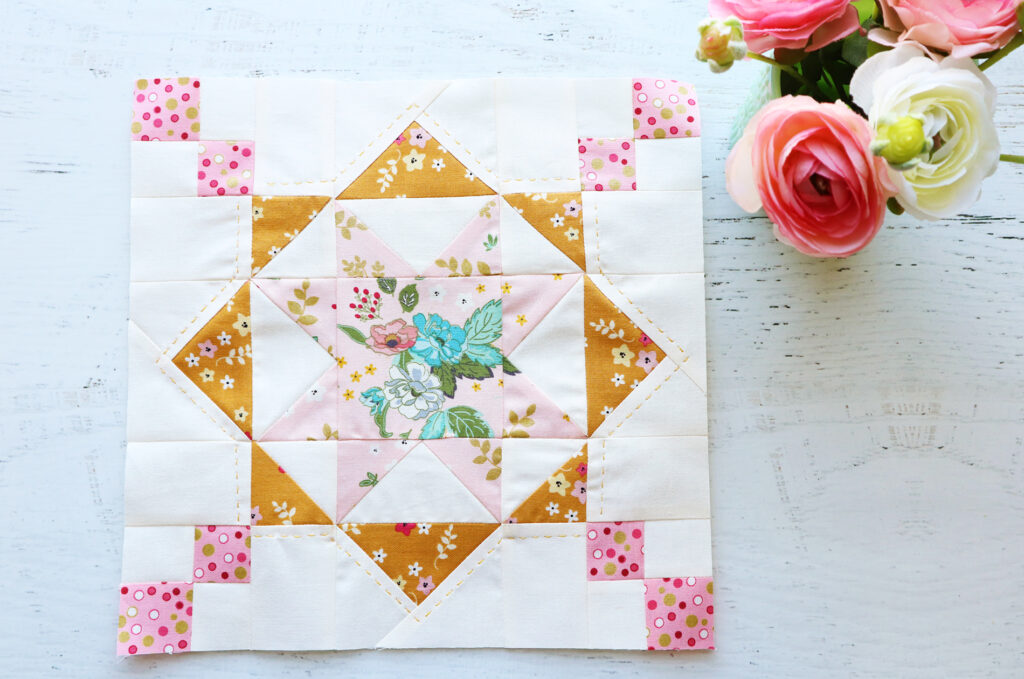 For this block I'm using the pinks and golds from Stardust but I'm trying to mix up the colors between blocks and incorporate the blues and greens too. You can see my other blocks at the links below: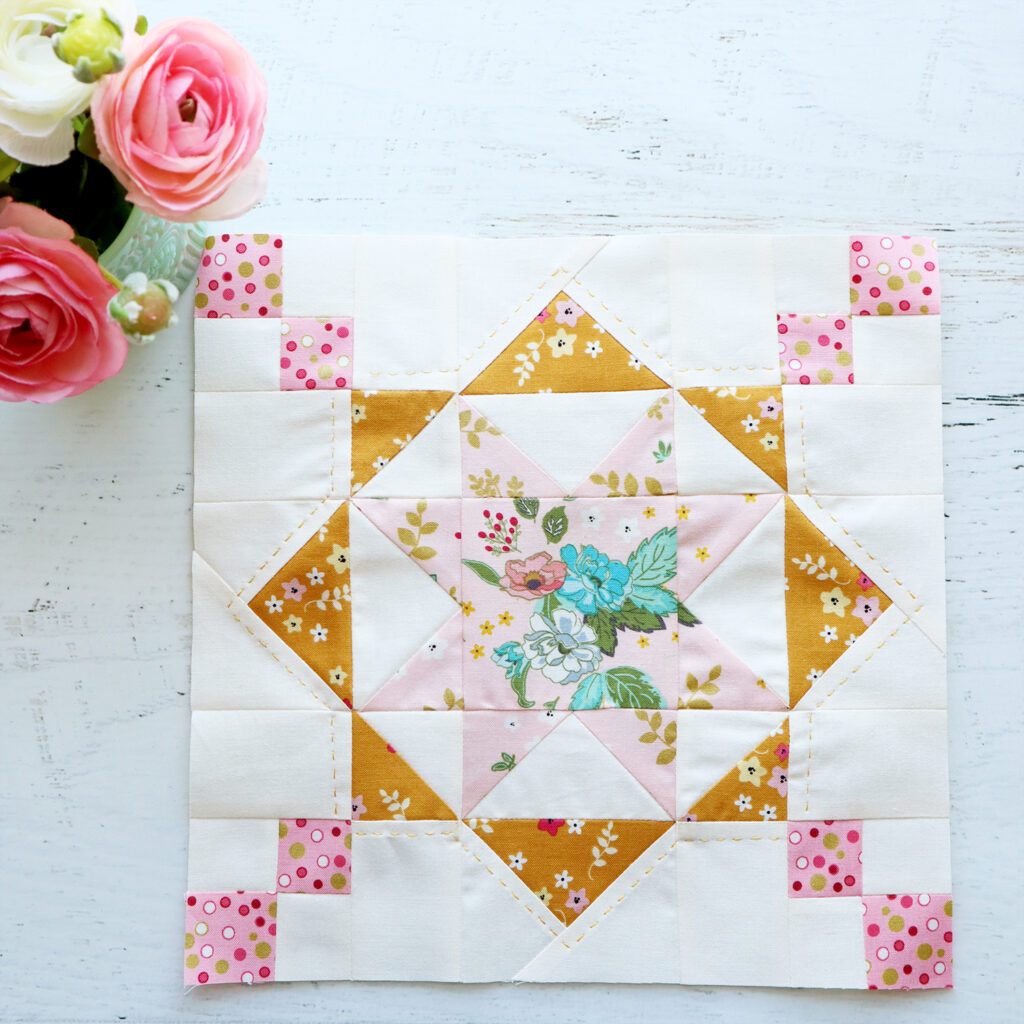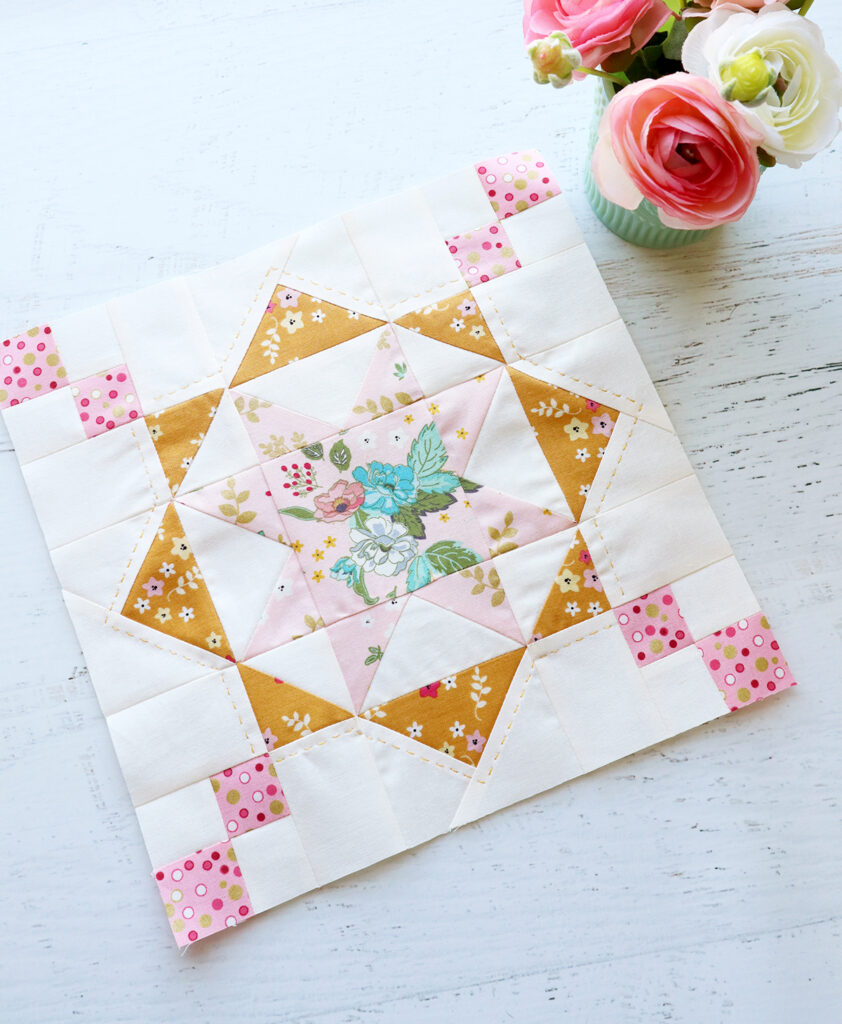 You can share your blocks on Instagram with #RBDBlockChallenge and in the RBD Block Challenge Facebook Group.
Next week we have a really fun block designed by the fabulous Elea Lutz!