Can you believe we are at Week 11 in the Riley Blake Block Challenge? This is such a fun mystery quilt to sew up! This week we are making the Glint Quilt Block – RBD Block Challenge, designed by the fabulous Melissa Mortenson of Polkadot Chair!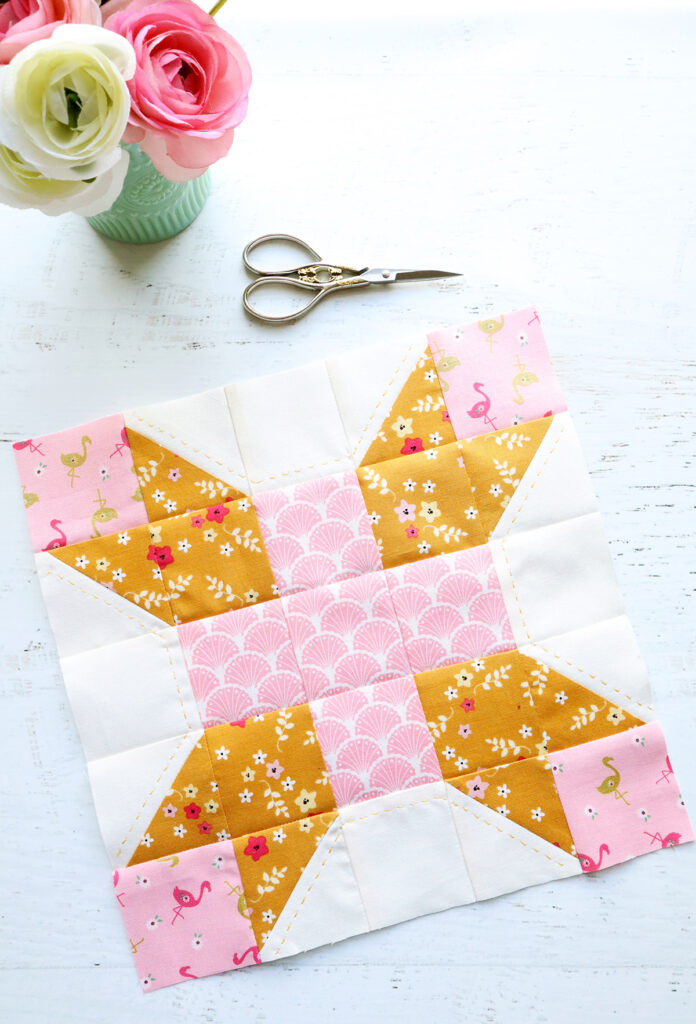 Isn't this a pretty block? I think Melissa did a great job with it! It's so simple to put together but it really has a fun effect with the different fabrics. I chose some of the pinks and the butterscotch floral from my newest collection, Stardust for this block. I love how the pinks and gold look together!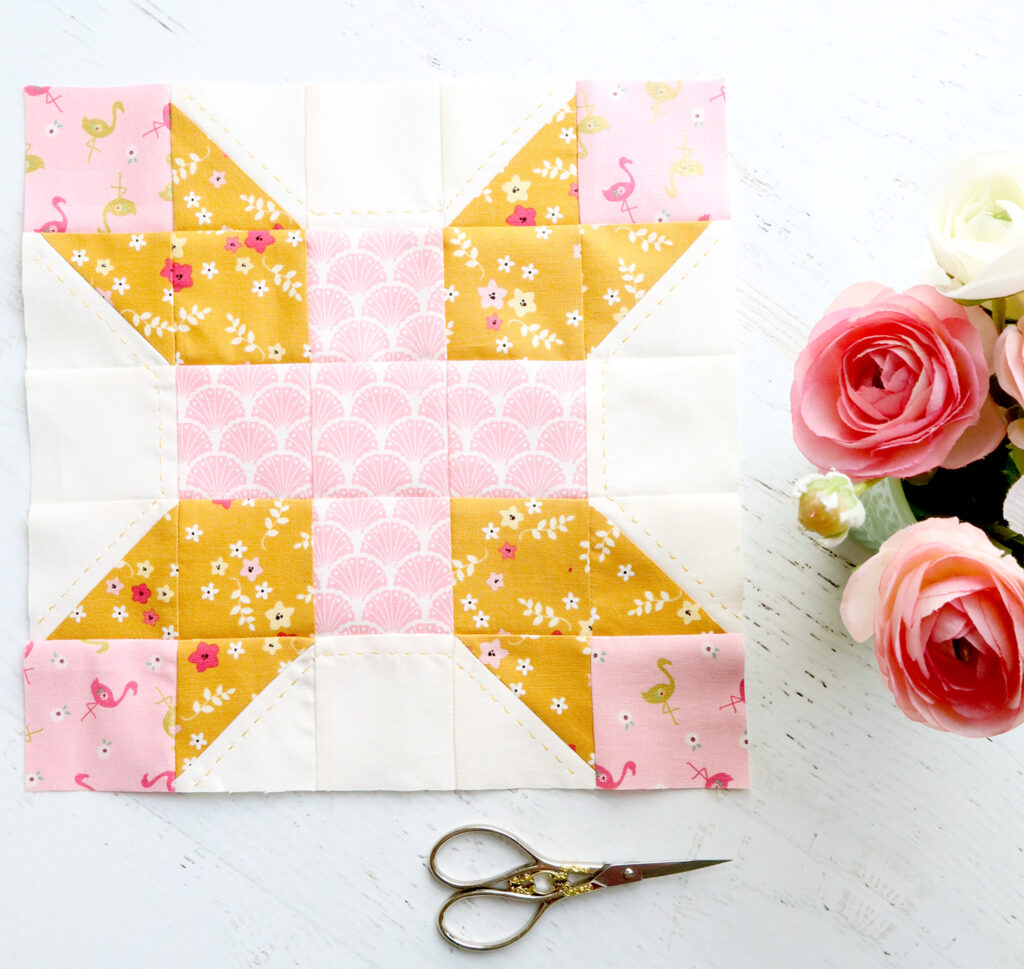 If you are new to the RBD Block Challenge, this is a fun mystery quilt hosted by Riley Blake Designs! They are releasing blocks the first three weeks of the last few months for a total of 16 blocks total. With it being week 11, you could still join in!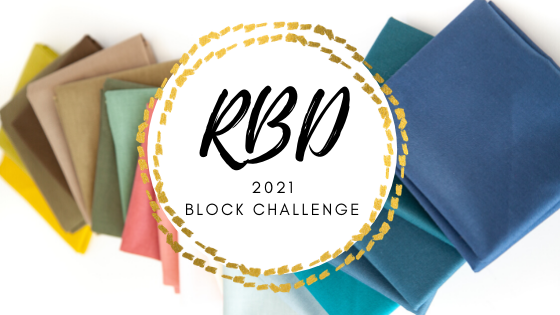 I am adding a little Sashiko stitching to all my blocks with my Baby Lock Sashiko machine. For this week's block, I outlined the overall shape of the block with a little gold stitching.
Glint Quilt Block – RBD Block Challenge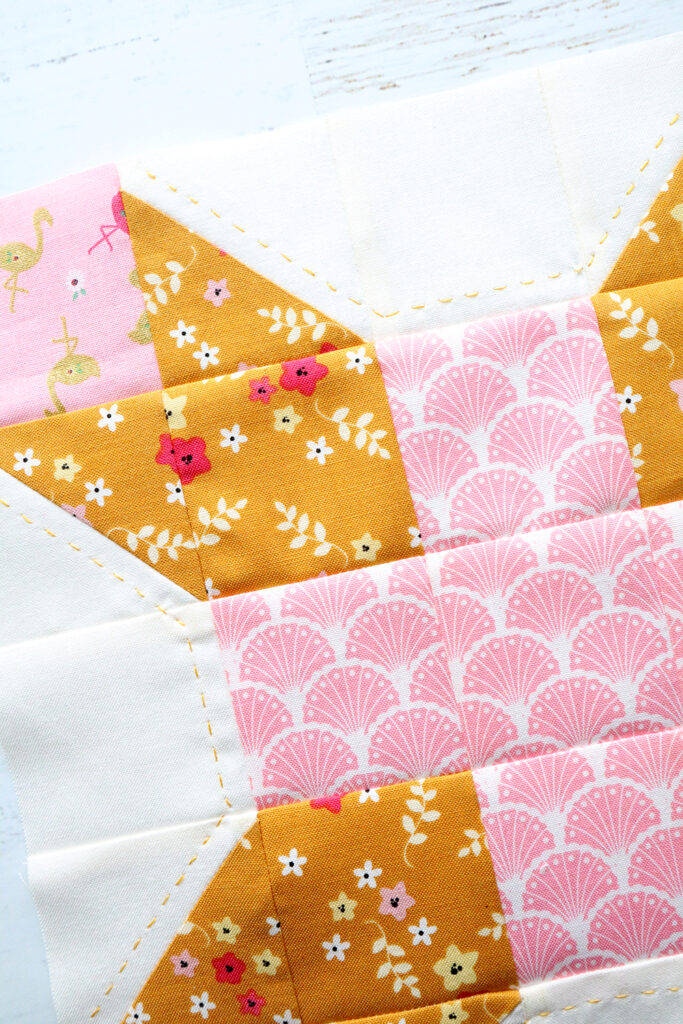 I had to add in my little flamingos in the corners too!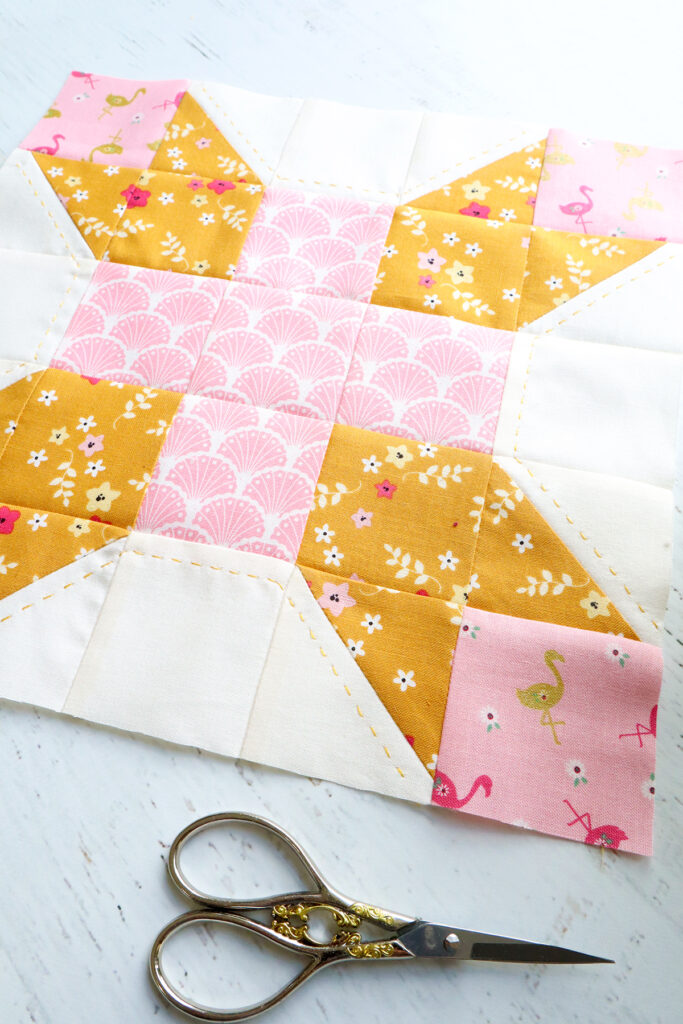 You can find the free quilt pattern for the Glint Block here: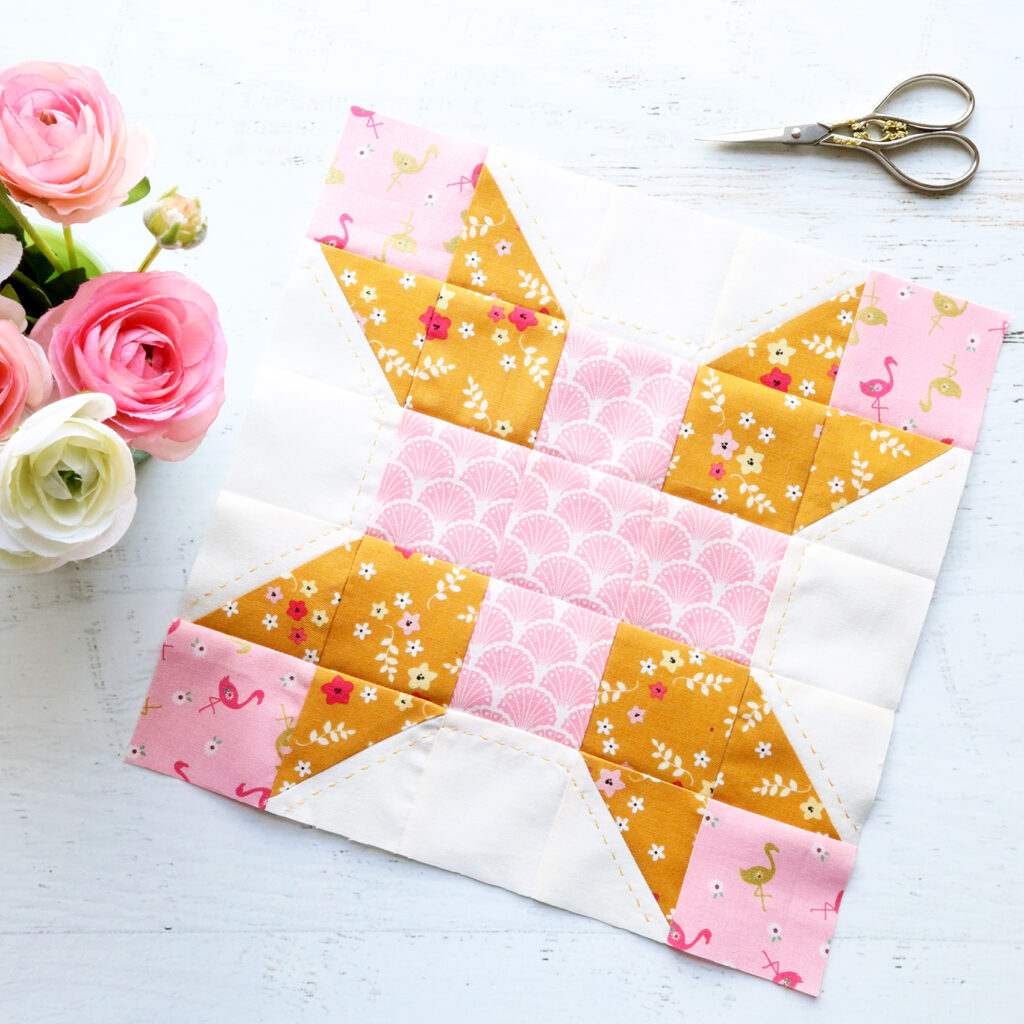 You can see my other blocks for the RBD Block Challenge here: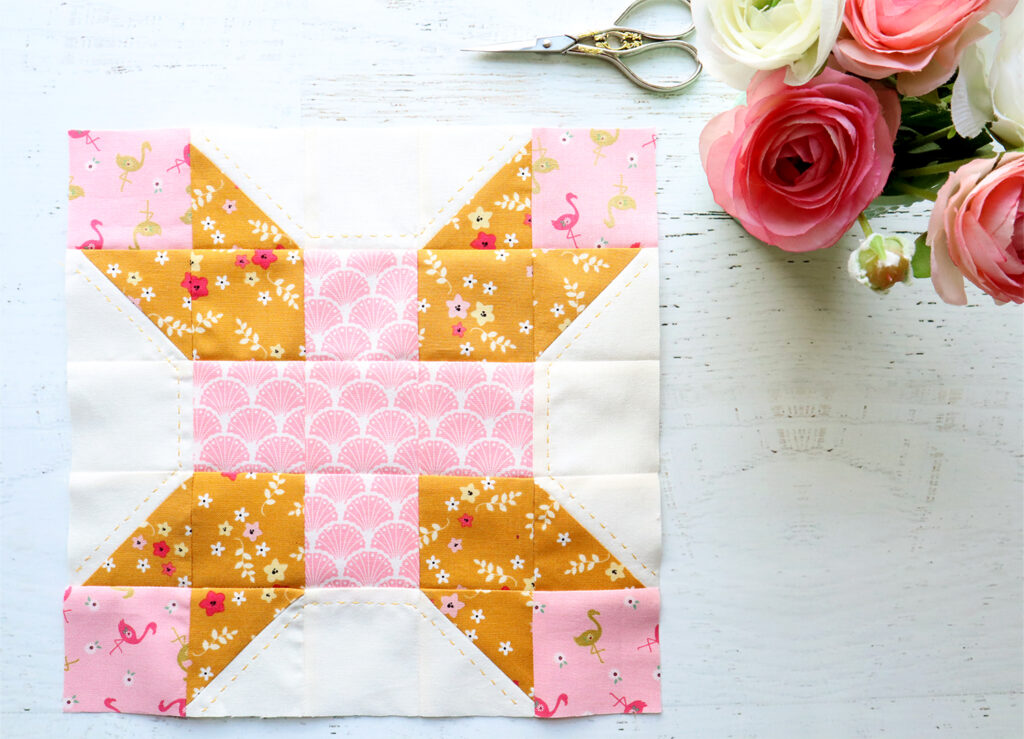 You can find lots more inspiration on Instagram by following Riley Blake Designs and checking out the hashtag #rbdblockchallenge. There is also a super fun Facebook Group where you can share your blocks!
See you next week for another fun block!