It is Week Four in our Swinging on a Star quilts and we have a fast and fun block to sew together! This week we are making the Shoo Fly Star Block in the Swinging on a Star Sew Along!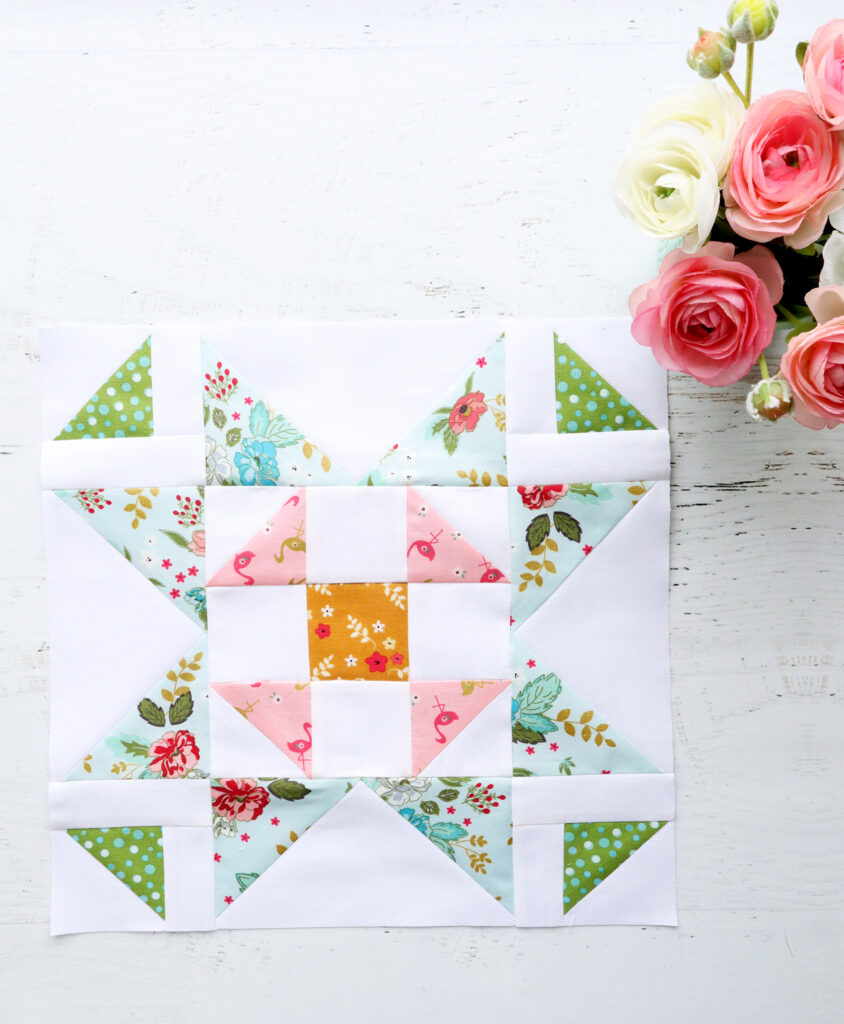 We are having so much fun sewing through the Swinging on a Star Quilt! Each week we are making up a different type of block to break it down and make sewing up this sweet quilt even easier! You can join in with us at any time – all the video tutorials will be available forever!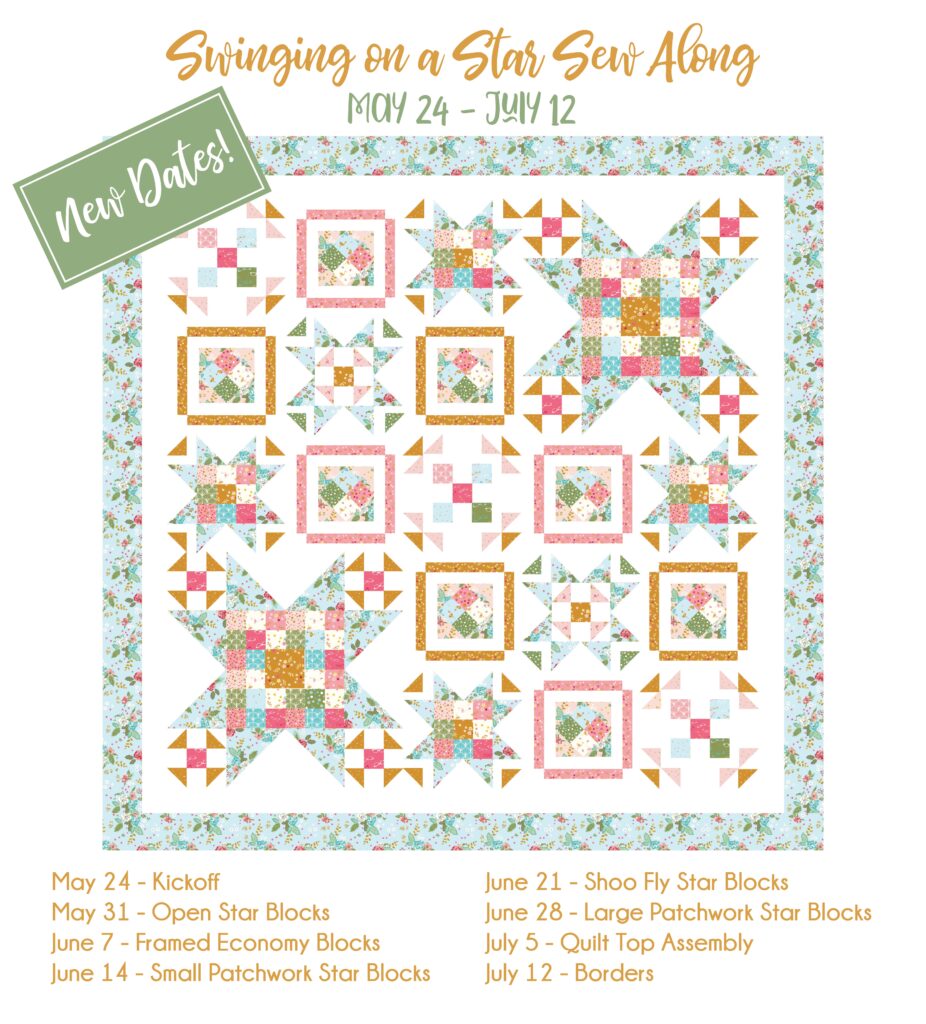 This week we are sewing up these darling Shoo Fly Star Blocks and since we only have two to make, they will go together really quickly!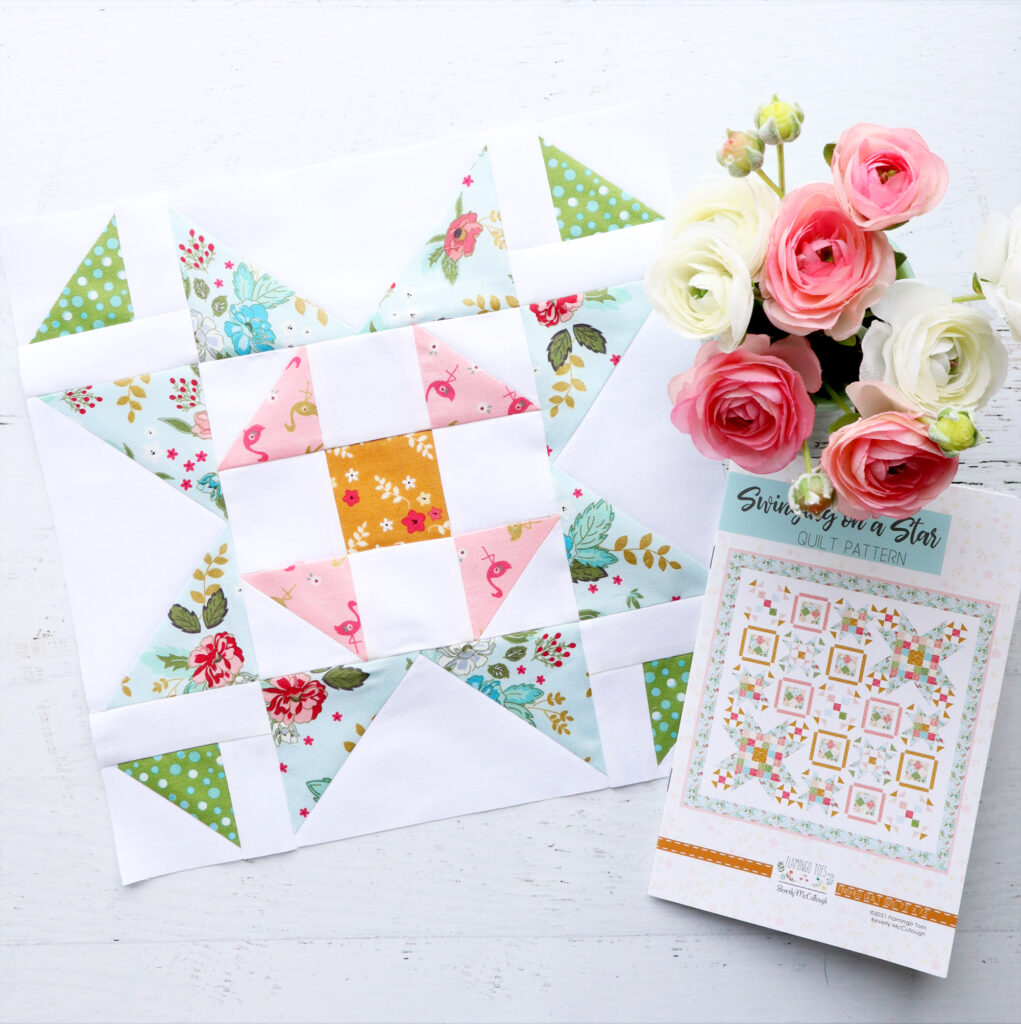 This fun star block has a little shoo fly block inside it! If you are making up the Swinging on a Star Stardust kit, you can change up your corners or shoo fly block fabrics if you'd like. Just make sure you're leaving what you will need for next week's Large Patchwork Star Blocks. :)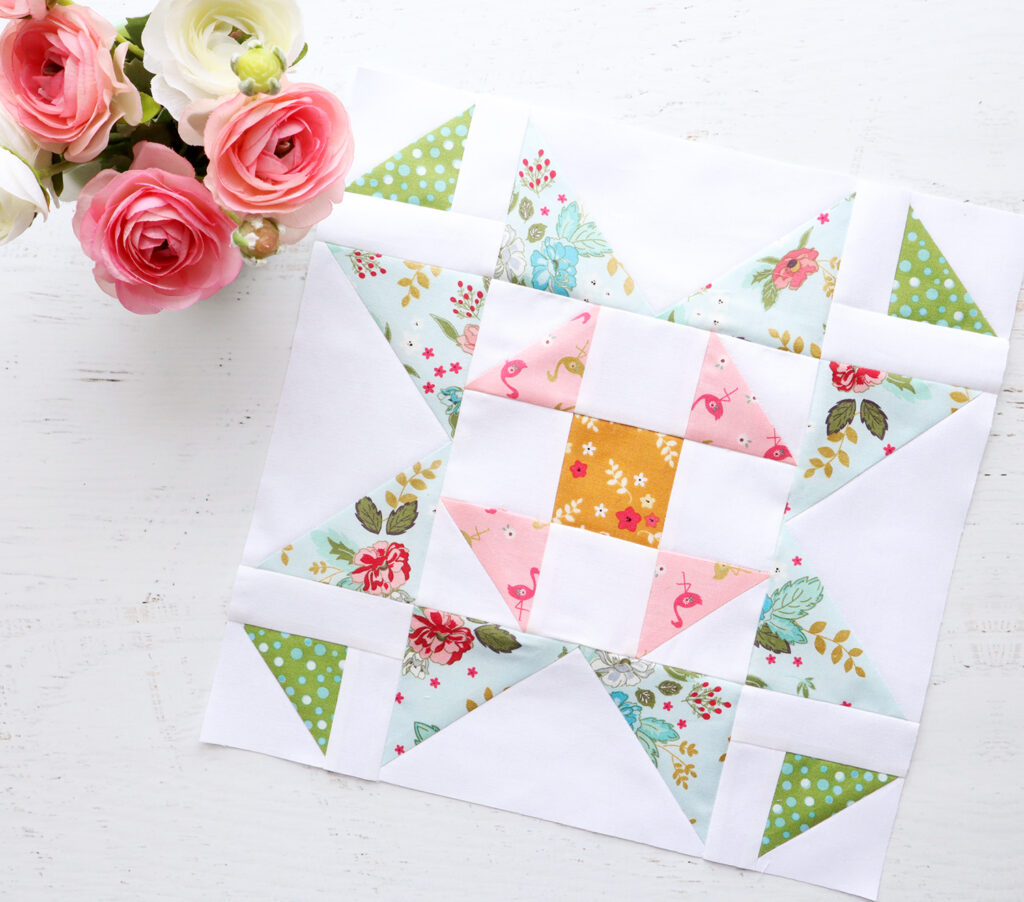 Shoo Fly Star Block – Swinging on a Star Sew Along
I'll be sewing through this block Live in my Facebook Group and on YouTube on Monday at 2 pm CST. You can watch live or check the video out any time after that. I'll be embedding the YouTube video here as well.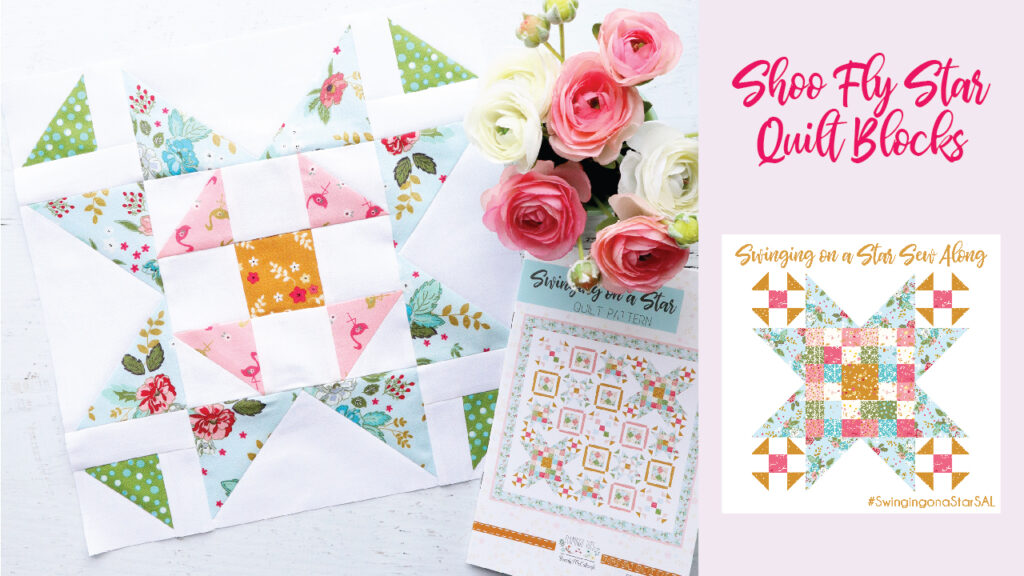 You can find my other blocks in the quilt here: