It's May!! And it's time for a new quilt block! This week we are sewing up the Lady of the Lake Block – RBD Block Challenge and it is such a fun one to sew!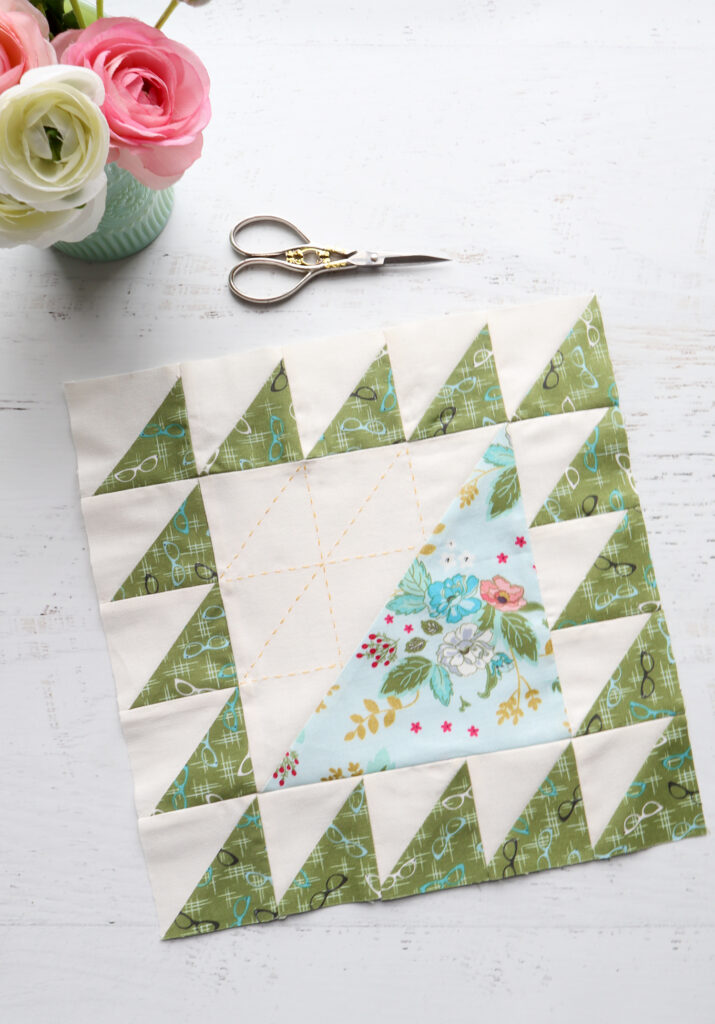 The RBD Block Challenge has been soooo much fun to sew along with! And I'm getting super excited with how the blocks all look together – it is going to be such a fun quilt when it's all finished!
This is Week 10 in the challenge and so even if you haven't started, you can still join in! You can find all the info on the challenge here.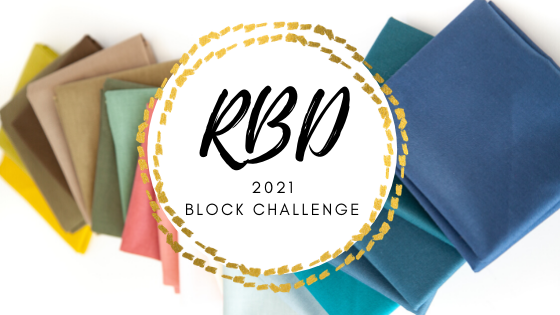 This week's block is called Lady of the Lake and I think it's just gorgeous! It is designed by Amanda Castor of Material Girl Quilts – if you aren't already following her you need to! She is amazing!!
Lady of the Lake Block – RBD Block Challenge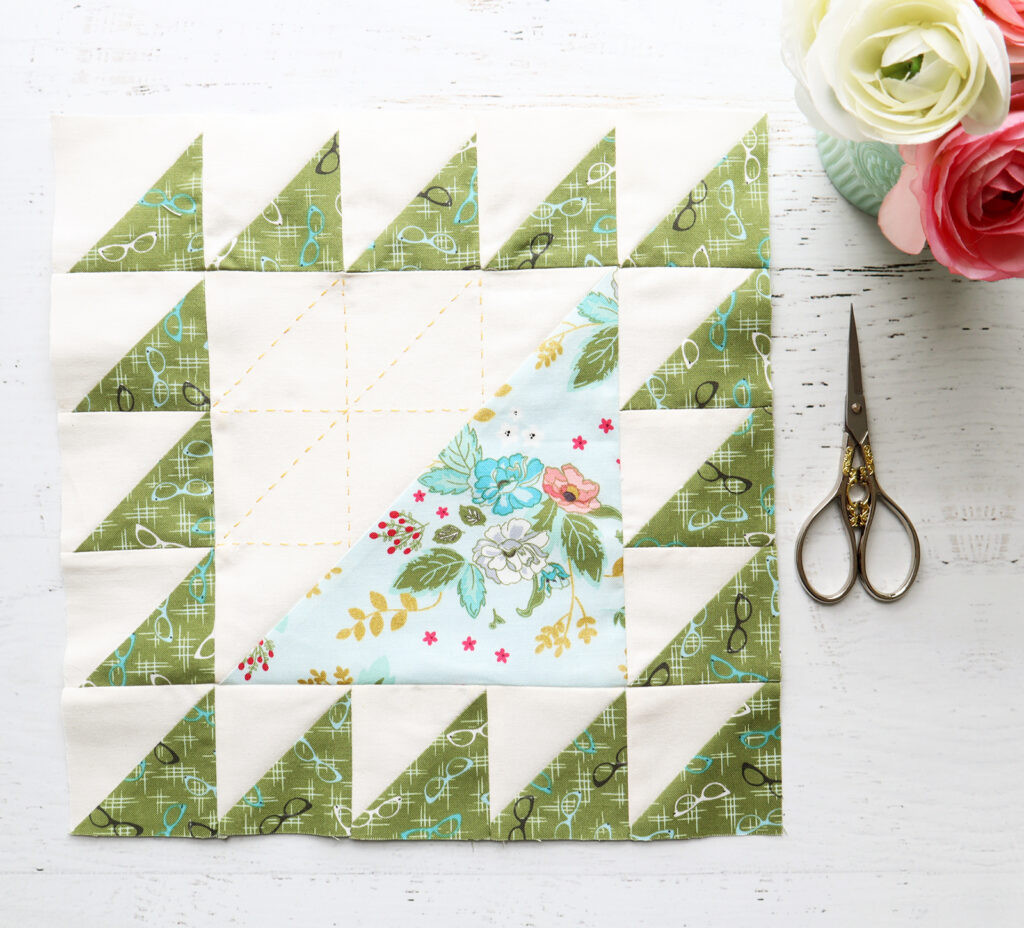 I'm using my new Stardust fabric collection for all my blocks – and it is arriving in stores now!! You can check your favorite quilt shop for it, and I have a list of stores carrying it as I'm finding them. For this block I used the main Mist Floral as the large half square triangle and the Glam Glasses in Olive for the small trianges. I'm really haveing a great time sewing with these olive prints!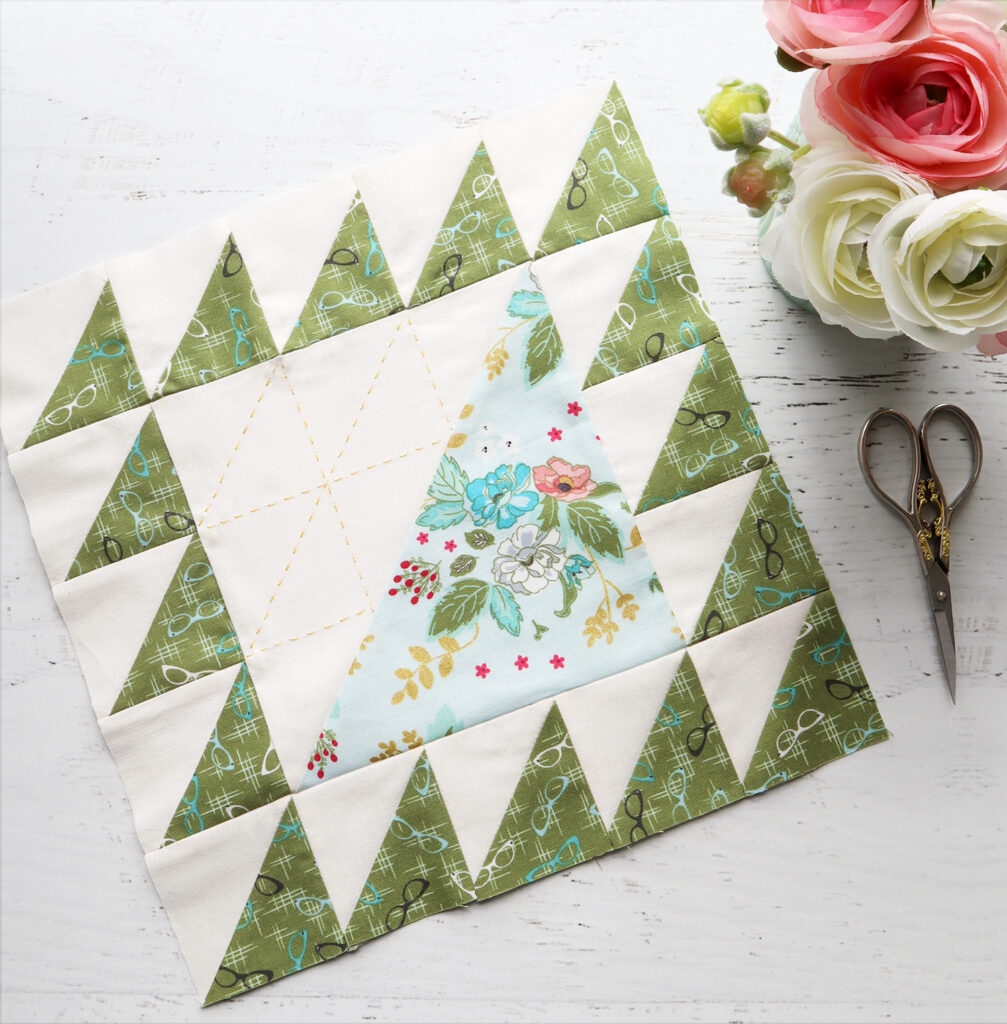 I'm adding Sashiko stitching to all my blocks with my Baby Lock Sashiko machine. For this block, rather than outlining the pieces, I stitched a pattern that replicates the small half square triangles in the open space – I love how the stitches mimic the pieces!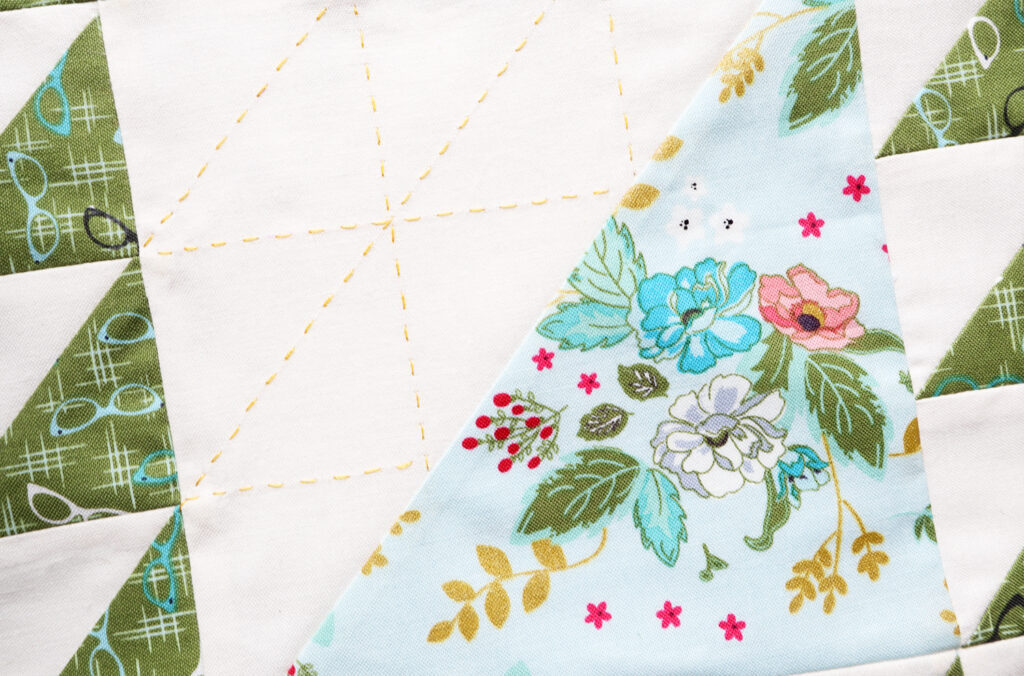 You can find the free pattern for this gorgeous block on the Riley Blake Blog. Click the link below to visit!
You can see my other blocks for the RBD Block Challenge here: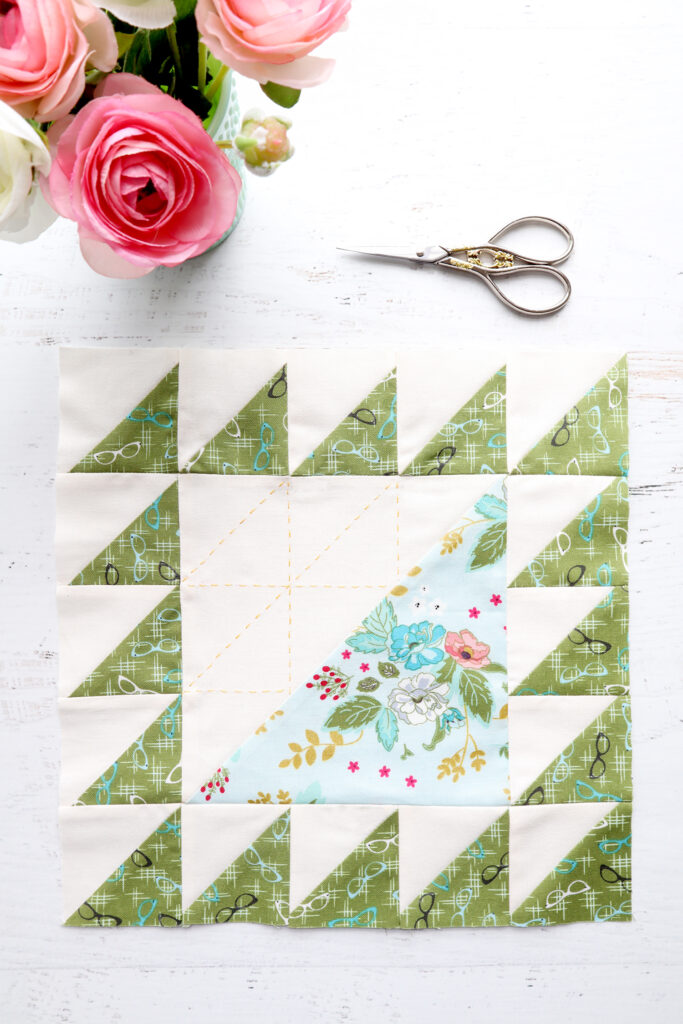 You can find lots more inspiration on Instagram by following Riley Blake Designs and checking out the hashtag #rbdblockchallenge. There is also a super fun Facebook Group where you can share your blocks!
See you next week for another fun block!