It is the last week in the Retro Stitchery Book Tour! This week we have fabulous Coffee Art from Aurifil and a Book Tour Roundup!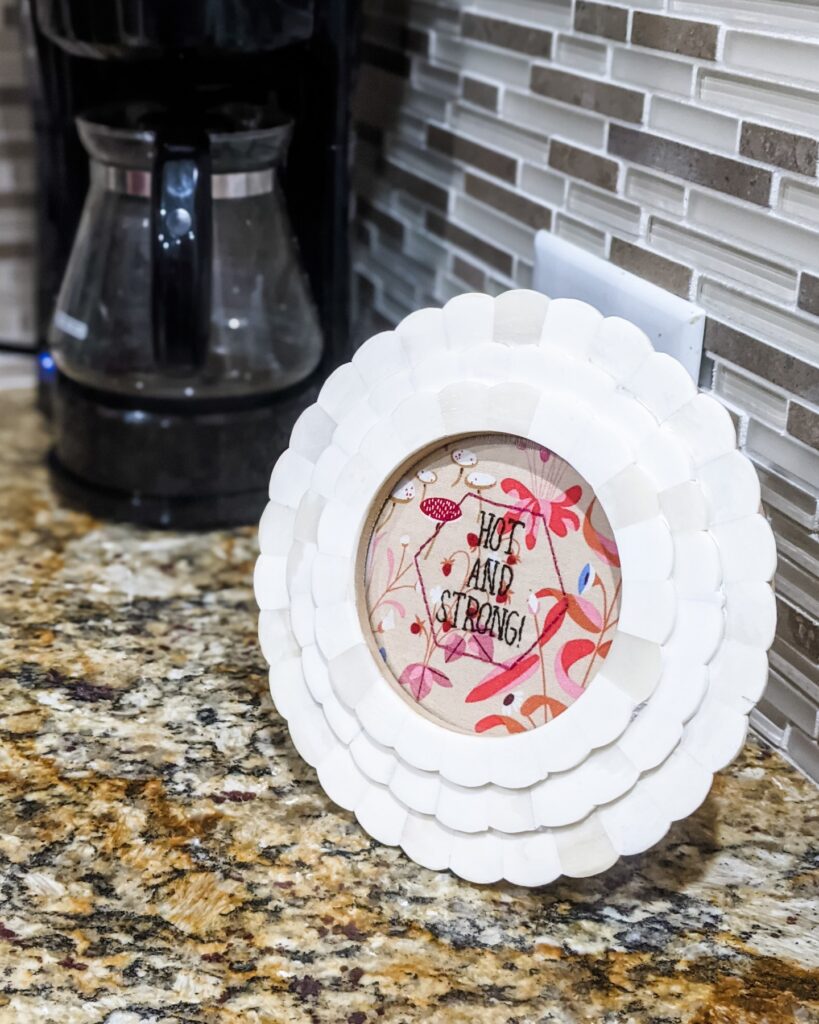 Hilary from Aurifil created this darling Hot and Strong Coffee Art from the tea and coffee wrap patterns in the book! I think it's such a fun design for a coffee station! I used Aurifil thread for all the projects in the book and I was so happy they agreed to be a part of the book tour!
Coffee Art from Aurifil and Book Tour Roundup
You can check out the project on the Auriful blog along with their fabulous write up!
It has been so much fun to visit a different amazing creator each week and see their takes on the projects in Retro Stitchery!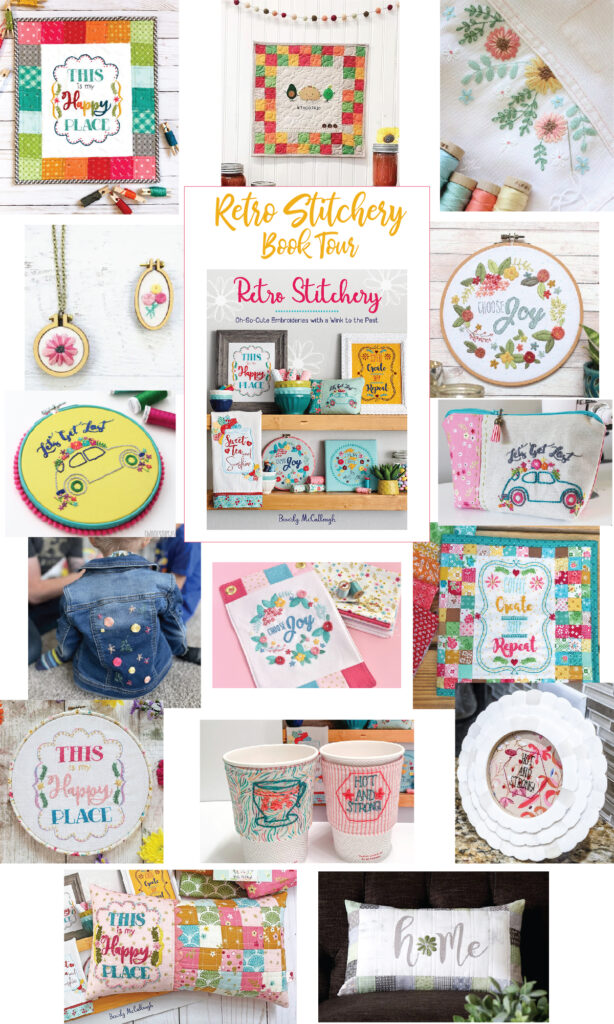 I so appreciate everyone who stitched along with the tour! There were so many great projects – you don't want to miss any! You can check them all out at the links below.
Coffee Art from Aurifil (here!)
You can find Retro Stitchery in stores now! I am carrying it in my shop, and you can also find it in your local quilt shops, Amazon, Barnes and Noble, and Martingale.