I'm so excited, this week we are kicking off the Retro Stitchery book tour! This sweet Choose Joy Mini Quilt from Wild Olive turned out so sweet!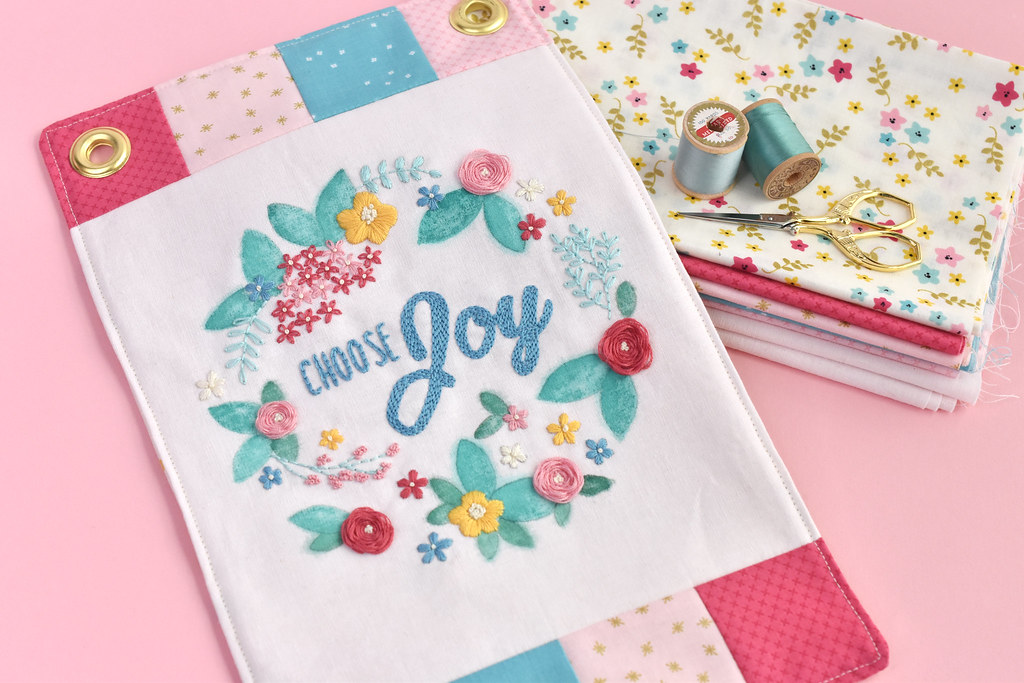 Retro Stitchery is my new book coming out soon and every week we are going to have another fun project from the book, brought to you by the super talented people on my book tour! You can check out the schedule here. Mollie from Wild Olive is kicking things off for us and she took the Choose Joy pattern from the book and made this darling Mini Quilt Wall hanging!
You can head over to her blog to find out how she made it!
While you are there, check out Mollie's amazing other projects! Mollie has been one of my favorite stitchers for years – all her projects are so sweet! She always does really fun project series, I especially love the Kawaii Crossing series – so many cute little houses with happy little faces!
Retro Stitchery is shipping very soon – you can preorder it now at online shops like Amazon and Barnes and Noble, and you can request it at your favorite quilt shops!