This week on the Retro Stitchery Book Tour we have such a fun project – this Let's Get Lost Hoop from Swoodson Says!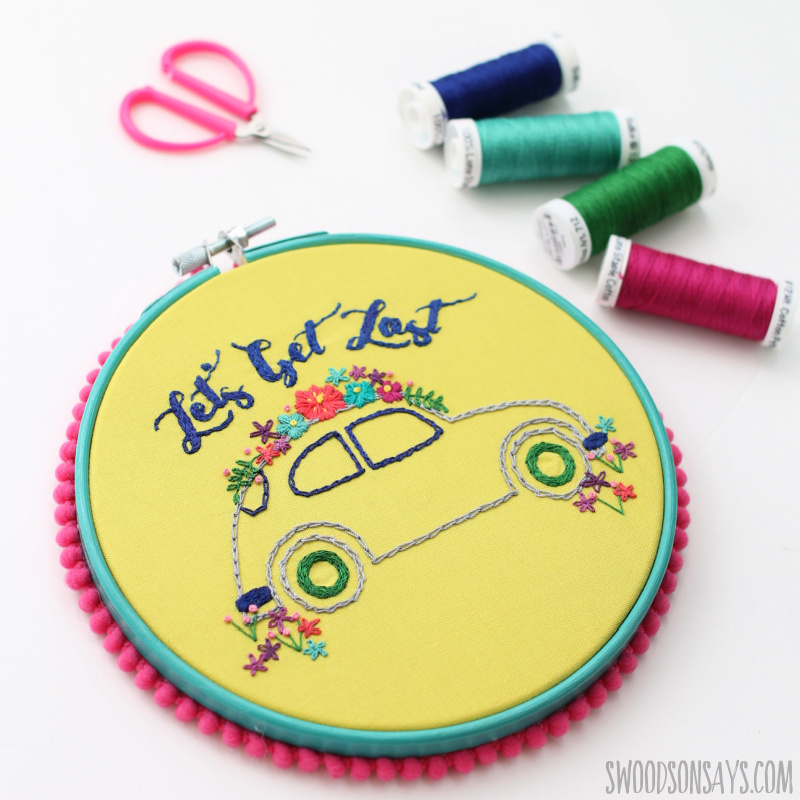 Isn't it so fun?! Those bright colors make me so happy.
Stephanie from Swoodson Says is a great crafter, stitcher and sewer! She stitched up the Let's Get Lost pattern from the book, but instead of making a zipper bag she framed the project in this bright, colorful hoop! She has all the info on how she did it on the blog – plus there's a super cute story of why she chose this project. You'll have to click over and check it out!
One of my favorite recent projects of Stephanie's is her "Keep it Wild" hat! Those flowers are so sweet!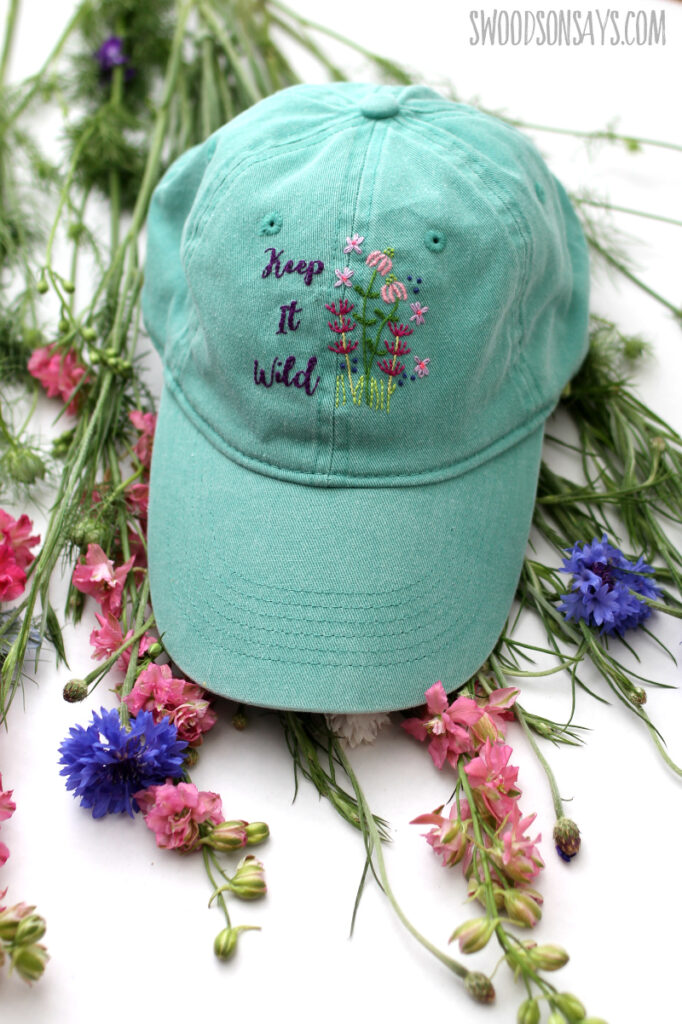 I think this would be the perfect project to make up to wear this summer – and it's a free pattern!
You can find Stephanie on her website, Facebook, and Instagram. Have fun looking through all her fun projects!
You can find Retro Stitchery in stores now! I am carrying it in my shop, and you can also find it in your local quilt shops, Amazon, Barnes and Noble, and Martingale.