This week in the Retro Stitchery Book Tour we have a fabulous Mini-sized project – these Embroidered Necklaces from Cutesy Crafts!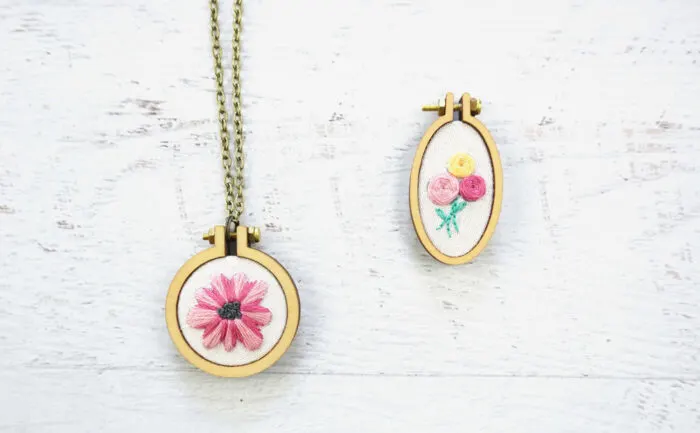 I just adore doing quick mini embroidery projects and so I was so excited that Jessica chose to make the Mini Embroidered Necklaces in my book! She made two of the designs and turned them into cute jewelry pieces!
Jessica from Cutesy Crafts is a fabulous stitcher and sewer. You will love checking out her blog!
One of my favorite projects of Jessica's is this Succulant Canvas Art. The satin stitching and colors on this canvas are so gorgeous!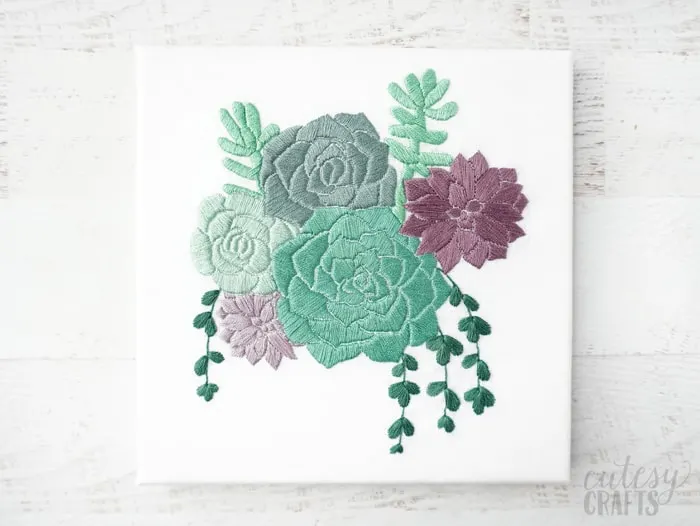 You can visit her blog to find out how she made it and get the free pattern!
Visit Jessica on her blog, Facebook, and Instagram!
You can find Retro Stitchery in stores now! I am carrying it in my shop, and you can also find it in your local quilt shops, Amazon, Barnes and Noble, and Martingale.