The Retro Stitchery book tour continues this week with the super talented Andy! Check out this beautiful Home – Embroidered Pillow by A Bright Corner!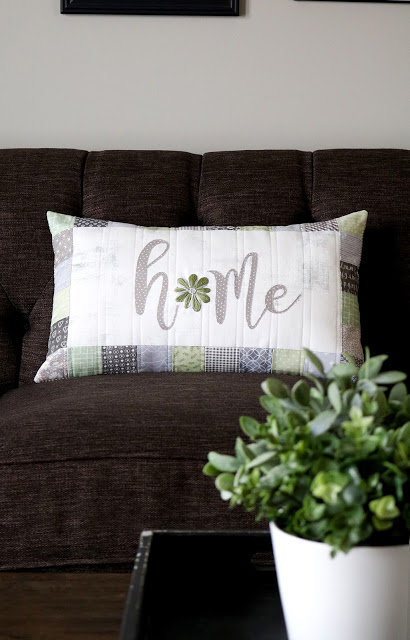 I have been having so much fun seeing everyone's different versions of the projects in Retro Stitchery! This gorgeous version of my Home embroidered pillow was made by Andy from A Bright Corner. She changed things up a bit and used fabric for the "H, M, E" letters, and then embroidered the flower. It turned out so gorgeous! I think it's a great way to tie in the fabric in the patchwork border, or speed up the project if you don't want to embroider the entire thing. Yay!
She has all the instructions for how she did this in her post about the pillow.
Andy is such an amazing quilter – definitely take some time to check out her blog while you're there, and follow her on Instagram as well! She is always such an inspiration to me.
Her latest project is this gorgeous new quilt pattern called the Four Patch Spin – and it is FREE!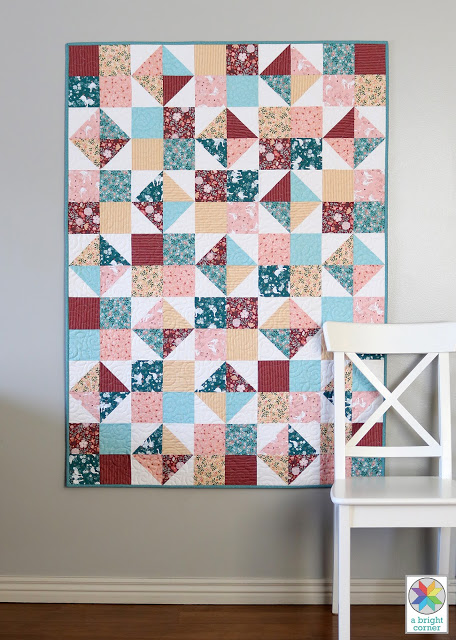 Isn't it pretty?! It looks so quick to make but it's just gorgeous – especially in those fabrics.
I hope you are enjoying the Retro Stitchery book tour! It's so fun to see all the different projects from the book in new ways. I'm super excited because I now have the books IN STOCK!!