We have another fun week in the Retro Stitchery Book Tour! This week we have a My Happy Place Hoop with What Saysie Makes and I just love how her project turned out!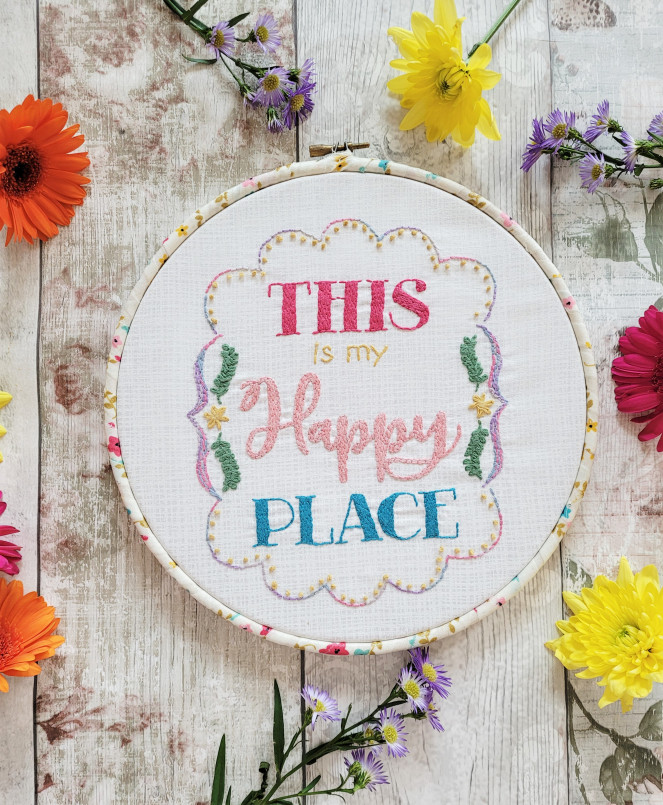 Isn't it beautiful! I love the colors she used, it's so fresh and pretty!
My Happy Place Hoop with What Saysie Makes
This week on the tour we are visiting Sarah of What Saysie Makes! Sarah is an amazing quilter, seamstress and stitcher! She makes the most beautiful projects, you'll have to take time to look around her website – there are so many fun things!
Sarah took the "This is My Happy Place" project from my book, Retro Stitchery and put her own spin on it! She used a sweet Spring palette for thread and I love how she wrapped her hoop in fabric as well. It's such a pretty way to "frame" a hoop!
One of my favorite recent projects from Sarah is her Liberty Clamshell Quilt. It is so gorgeous – i think I need to make a clamshell quilt now! She added some beautiful hand stitching as well – it sets off the blocks beautifully!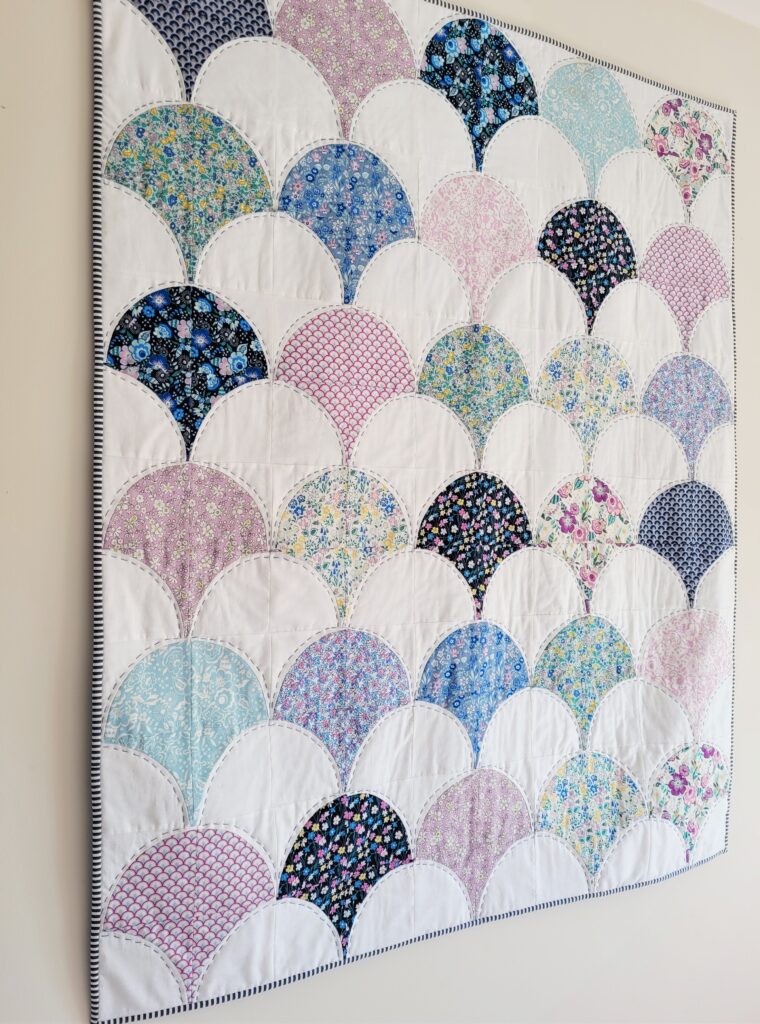 It's so amazing!! And that stripey binding is perfect! Click here to see it!
You can follow Sarah at her blog, Instagram, and Facebook and you will love her!
You can find Retro Stitchery in stores now! I am carrying it in my shop, and you can also find it in your local quilt shops, Amazon, Barnes and Noble, and Martingale.