We have such a gorgeous project in the Retro Stitchery book tour this week! This Embroidered Denim Jacket by Molly and Mama is so sweet and I just love her color choices!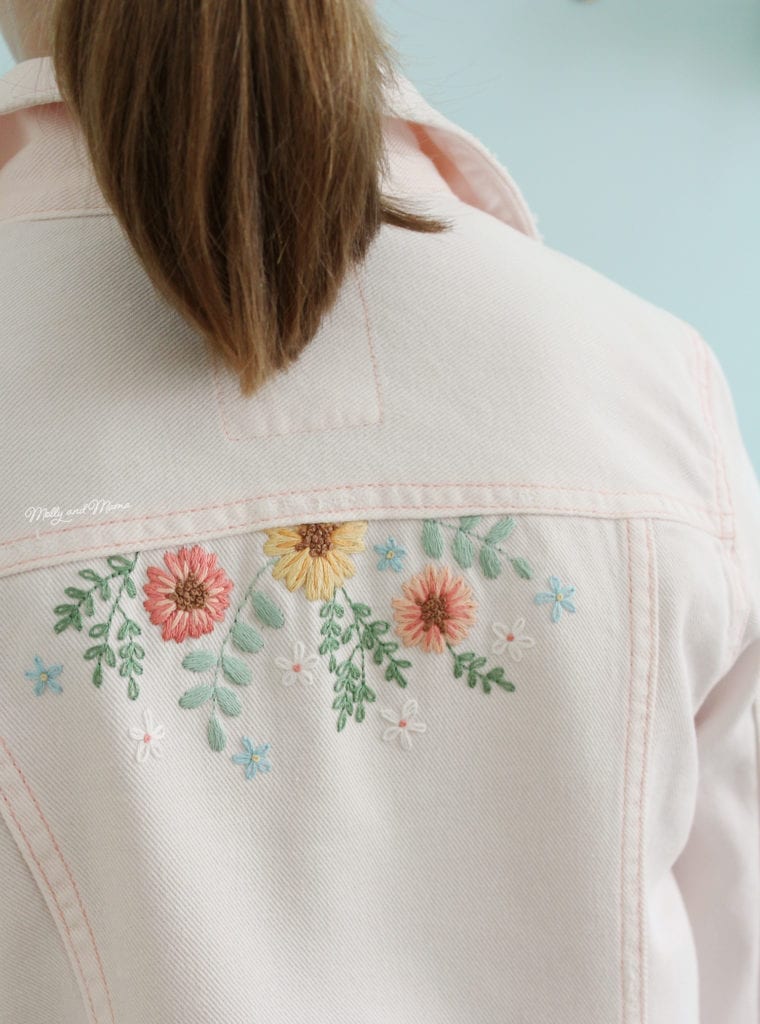 Isn't it beautiful?! Lauren took the design of the Embroidered floral jacket in my book and changed the layout a bit to go below the yoke of the jacket. It has a pretty, soft color palette too!
Lauren used all Aurifil floss for her design and the colors look great against that white jacket!
You can find all the info on Lauren's blog, Molly and Mama, and see more photos of this sweet jacket!
One of my recent projects of Lauren's is her Simple Sewing Folder made up in Joy in the Journey fabric!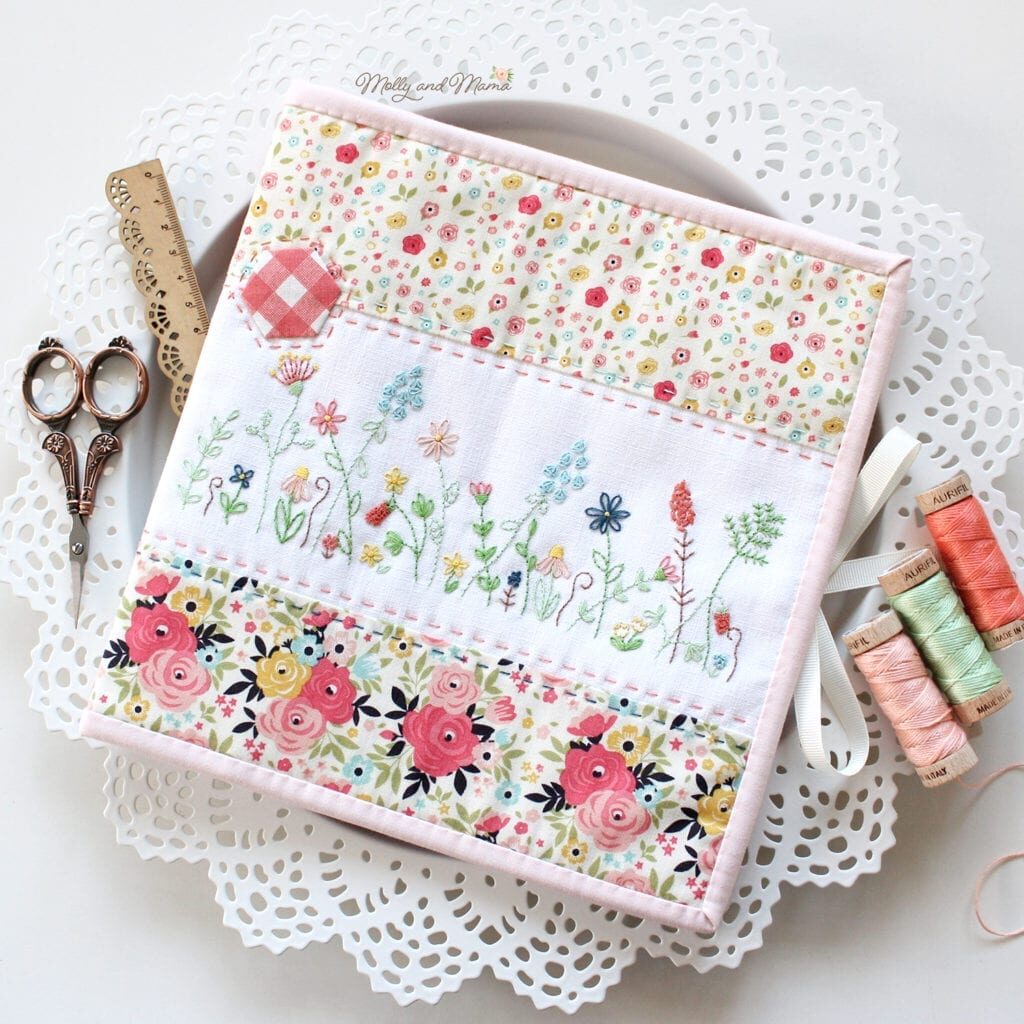 Her stitching is so amazing and it looks so great with this fabric! The sewing folder has zipper pockets inside so you can take all your hand sewing projects along with you. You have to click over to see all the sweet details inside!
You can find Lauren on her Blog, Facebook, Instagram and her Shop! Make sure you are following her everywhere – she is so talented!!
You can find Retro Stitchery in stores now! I am carrying it in my shop, and you can also find it in your local quilt shops, Amazon, Barnes and Noble, and Martingale.
You can check out all the other projects on the tour here – they are all so inspiring!