I can't believe it's already time to put our quilts together! This week we are showing off the Quilt Top in the Swinging on a Star Sew Along!
This is such a fun week in the sew along – this week we get to see all our hard work start to come together as we assemble the quilt top! I have so enjoyed this Swinging on a Star Quilt Sew Along – I hope you have too!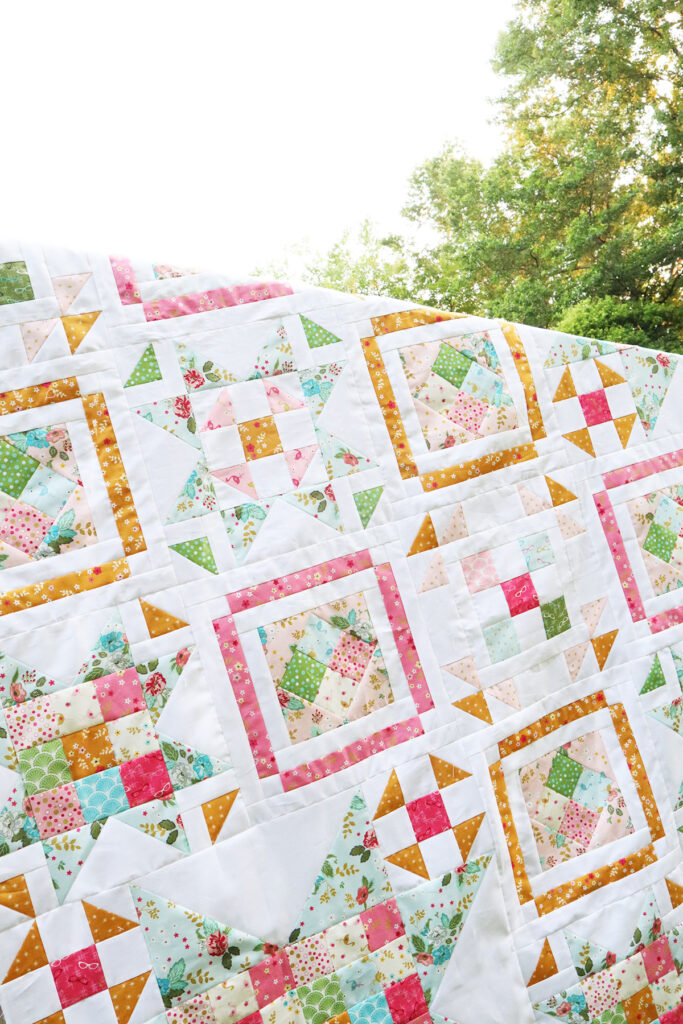 This is a pretty simple top to put together – those two big blocks in the corners make it even faster!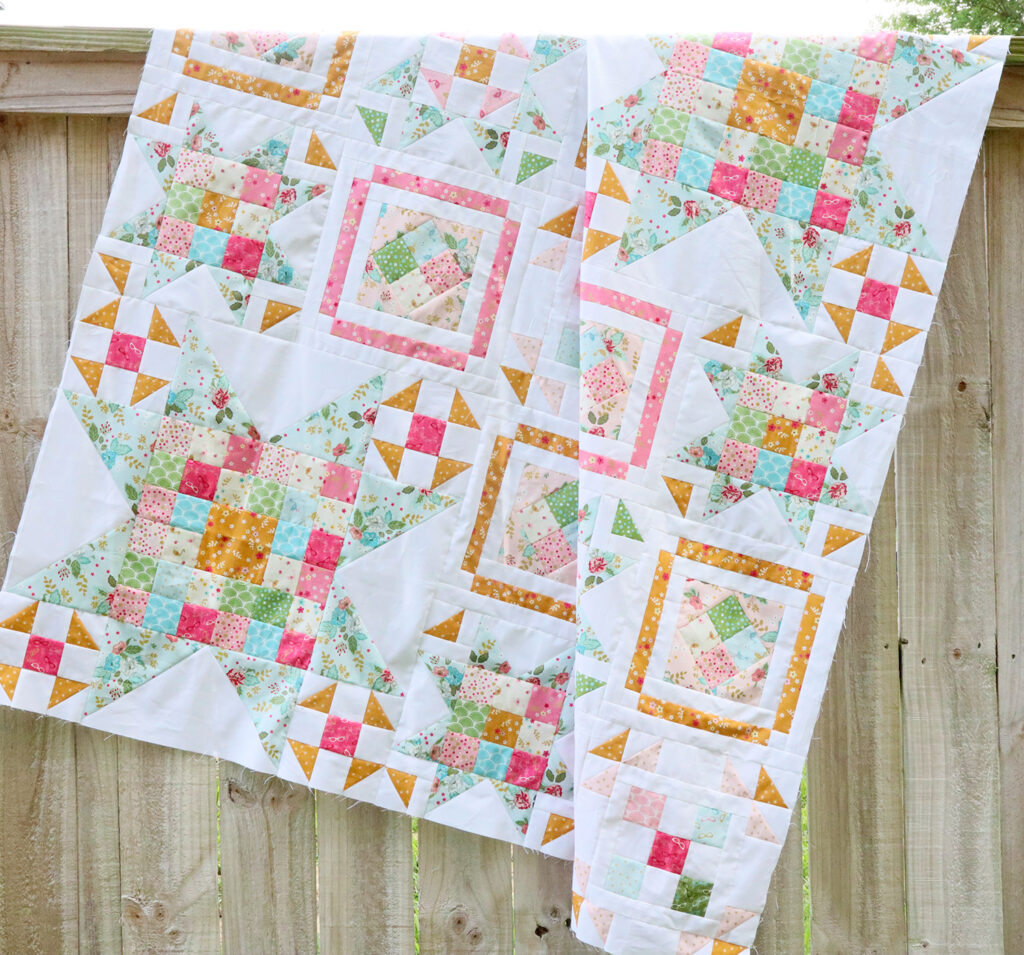 I've been having so much fun seeing all the different versions of this quilt! If you want to check them out, you can join my Facebook Group or check out the hashtag #swingingonastarsal on Instagram!
I'll be sharing some tips for making this quilt top go together even easier during my live video on Monday, July 5 at 2 pm CST. You can check out the video in the Facebook Group and on YouTube!
Quilt Top – Swinging on a Star Sew Along
Next week we'll be adding our borders so make sure to come back for that – it will be our last week in the sew along! It's not too late to join in though – the videos will continue to be available whenever you need them! You can also find the quilt kits at shops carrying Stardust if you'd like to make up the quilt in Stardust!