We have another fun project in the Retro Stitchery Book Tour today! This Daily Priorities Project Book from Jessica Dayon is so pretty!
Jessica used the Daily Priorities pattern from my new book, Retro Stitchery, to make this darling Project Book! Here's what my version of the pattern looks like!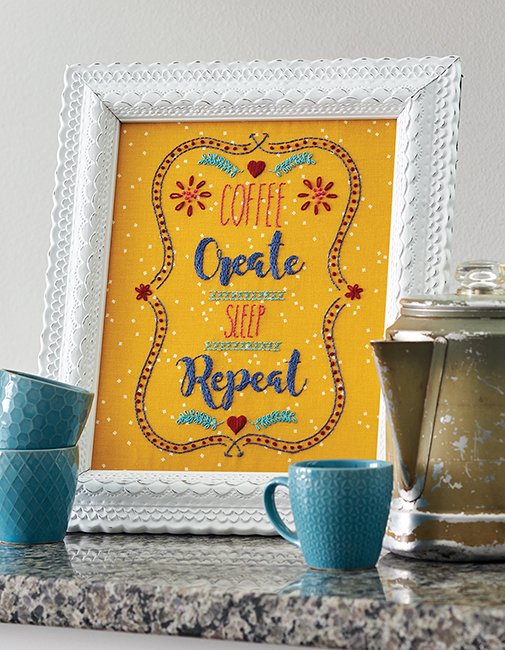 Daily Priorities Project Book from Jessica Dayon
I love the Lori Holt fabric Jessica used for her book, it makes it so colorful and fun! She created a patchwork cover and added the embroidery to it, then she has several pages inside for her hand sewing projects. She has more photos of the book and the inside pages on her blog, you'll definitely want to check it out!
Jessica is such an amazing quilter, stitcher and she also does fabulous crochet patterns! I was able to recently join in with Jessica's book tour for her new book, Season to Taste. It has so many great projects in it! She is always doing great sew alongs too!
One of my favorite recent projects from Jessica is her Ruthie quilt made up in Notting Hill! This quilt is so gorgeous – and it's a free pattern!!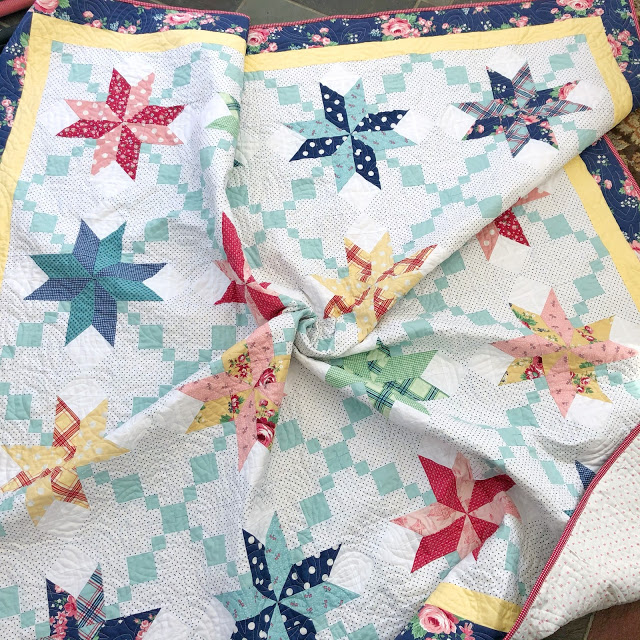 Isn't it beautiful!! I love that star block, connected with the chain blocks! Click here for the link to Jessica's free pattern!
You can find Jessica on her blog and Instagram. You will love following her!