I am so excited – we have another sew along around the corner! The Meadowland Quilt Along is Coming Soon!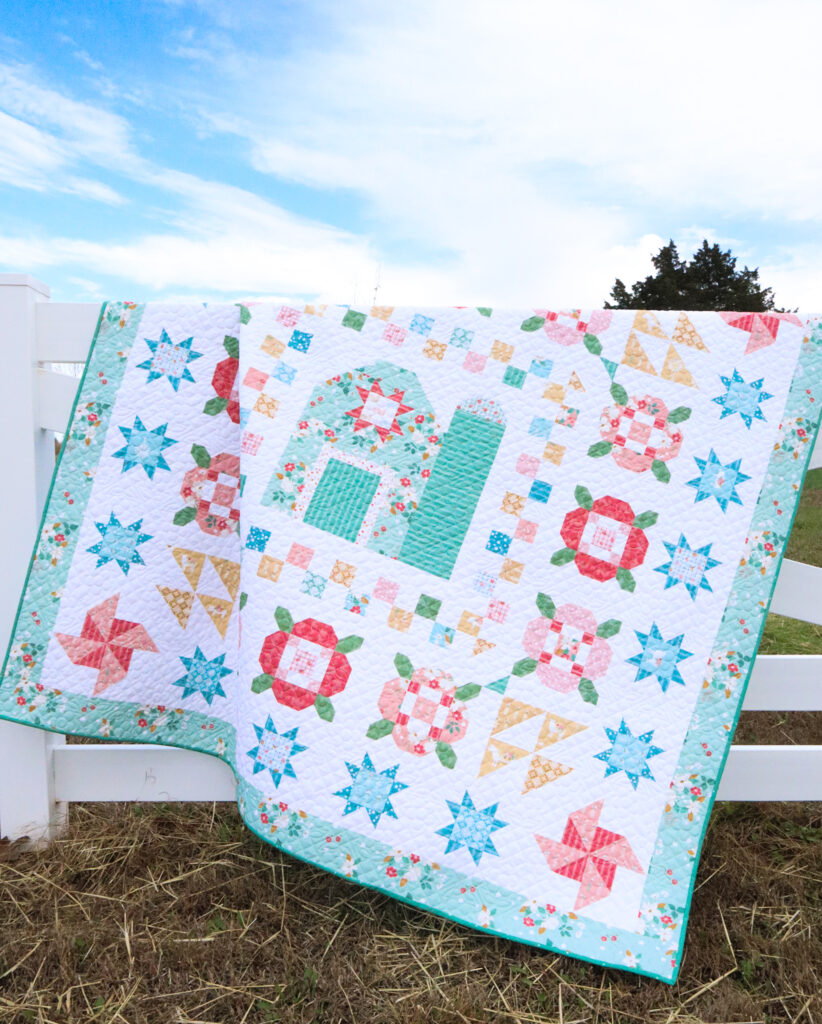 The Meadowland Quilt is a fun farm-style quilt I designed to go with my Sweet Acres fabric collection. There is a sweet Barn and Silo in the center, and surrounding that is a row of patchwork blocks, flowers, stars and more. It is such a fun quilt to sew together!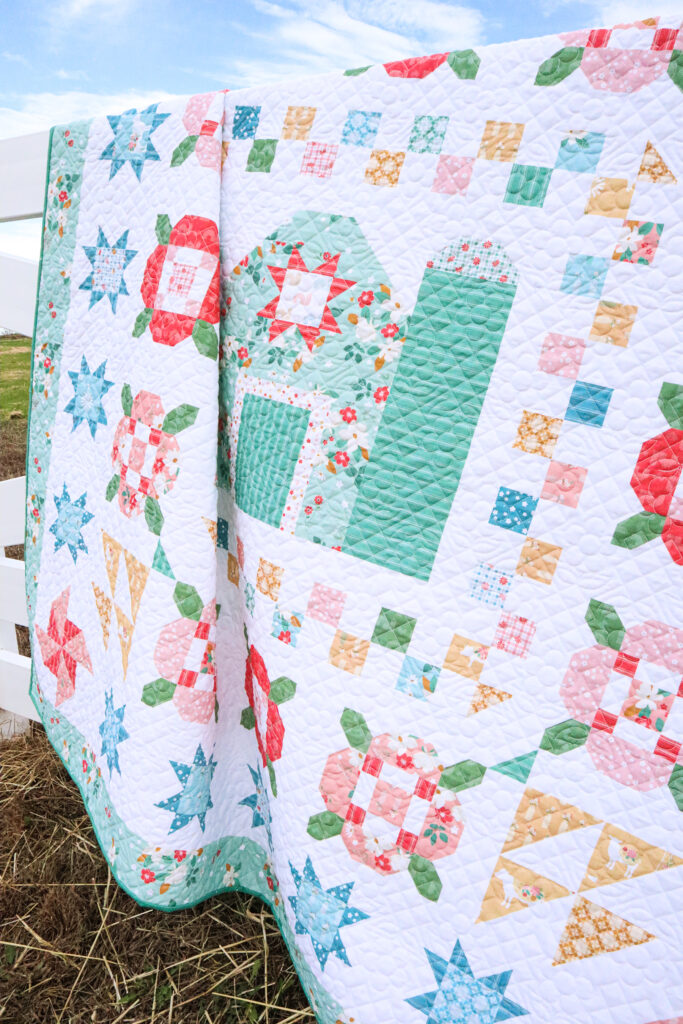 We will be kicking off a sew along for the Meadowland Quilt on May 29! Here's the schedule – I would love for you to join us. Each week we will take a block or section of the quilt and assemble it – then we'll put them all together the last two weeks. It makes sewing up the quilt even more fun because you can do it with quilty friends!
Meadowland Quilt Along Coming Soon (note the new dates!!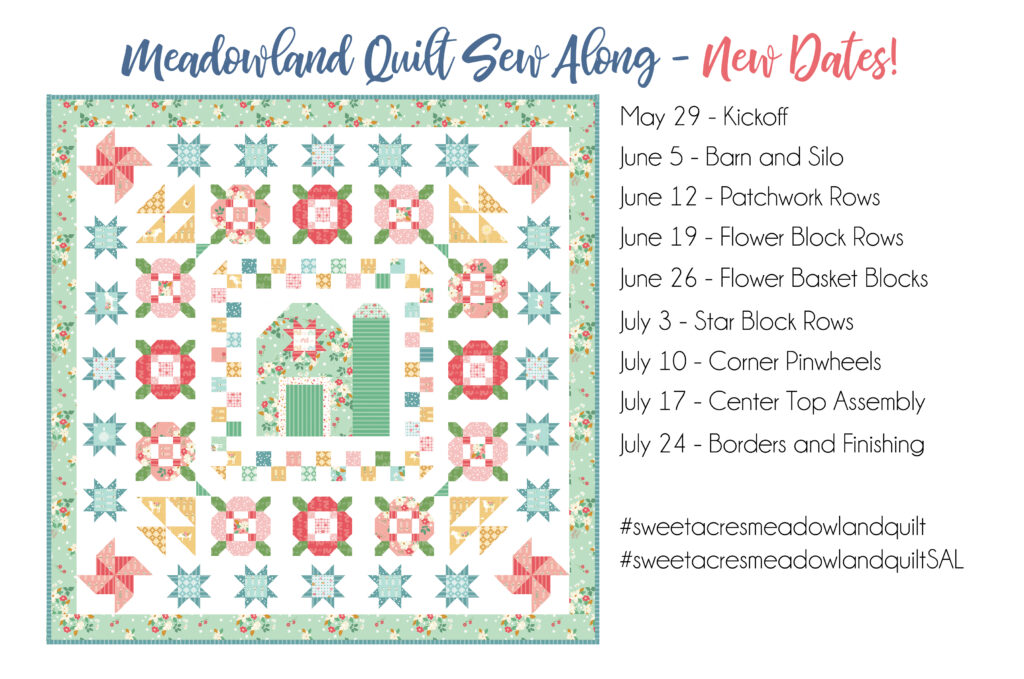 You do have to purchase the pattern to sew along. You can find the pattern in my shop and in your favorite quilt shops. I will also have precuts available soon and kits for the quilt too! Kits are shipping from the RBD warehouse soon, so check with your favorite shop to see when they'll arrive.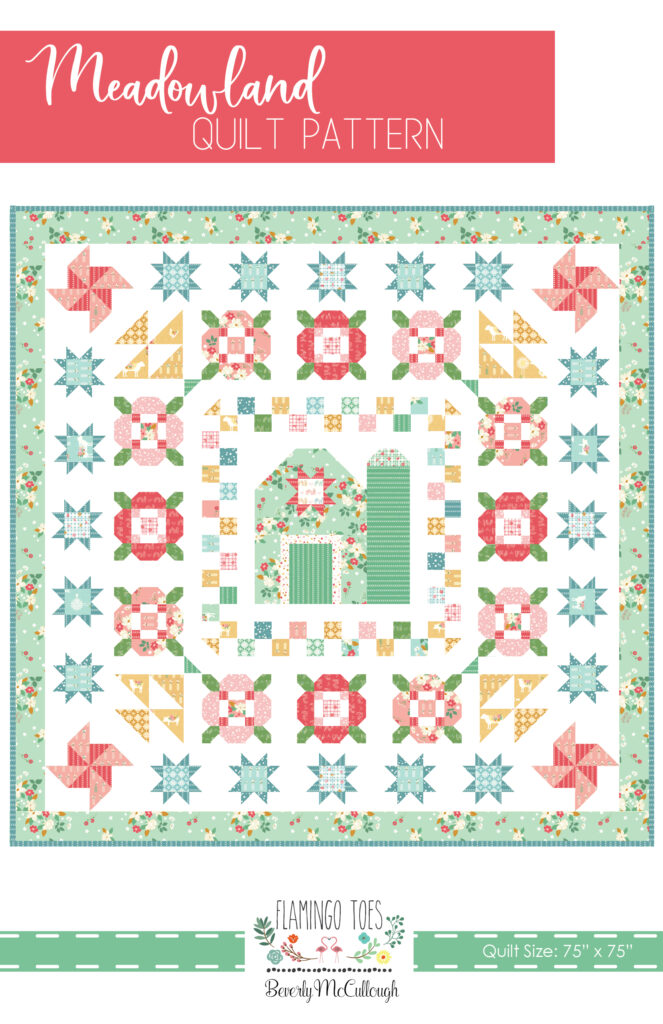 I'd love for you to sew along with Sweet Acres fabric, but you are welcome to sew with any fabric you'd like! I'll be sharing video tutorials of each block/section each week in Live videos that you can find on my YouTube channel and in my FaceBook Group.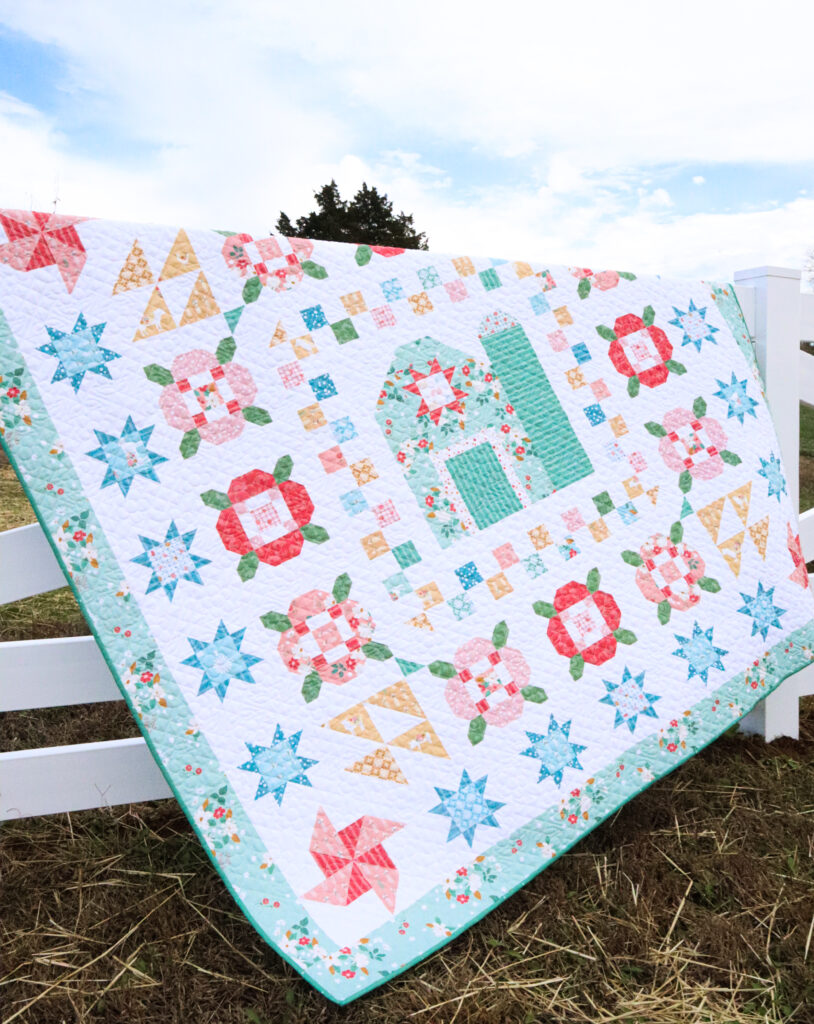 Are you going to sew along with us? It's going to be a blast!