We are finally finishing up 2020 and thank goodness for that! It has been a hard year but there have been lots of good things too! It has been a busy year here at Flamingo Toes and I'm excited to share the 2020 Top 10 Flamingo Toes Posts!
Can you guess what projects were the most popular this year? I'd love to know if your favorites made the list!
2020 Top 10 Flamingo Toes Posts
#10 – Floral Home Embroidery Hoop Art
This hoop was really one of my favorites this year, especially how much we stayed Home this year!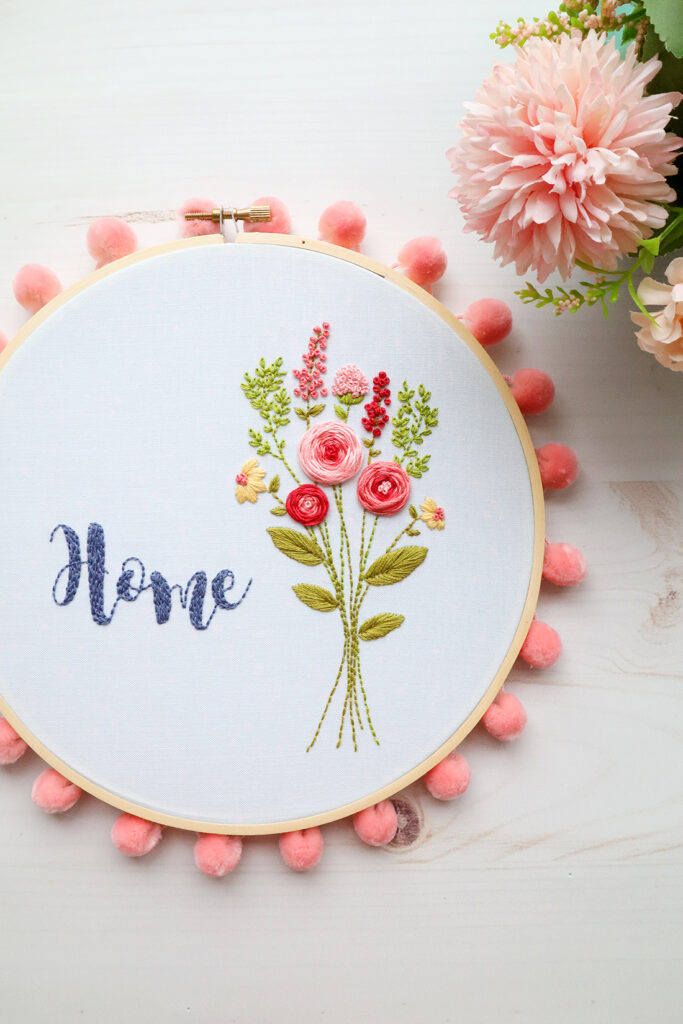 #9 – How Great Thou Art Embroidery Hoop Art
This hoop was a partnership with the fabulous Amy Latta! She hand-lettered the design and I embroidered it. I think we need to do another collaboration this year, don't you?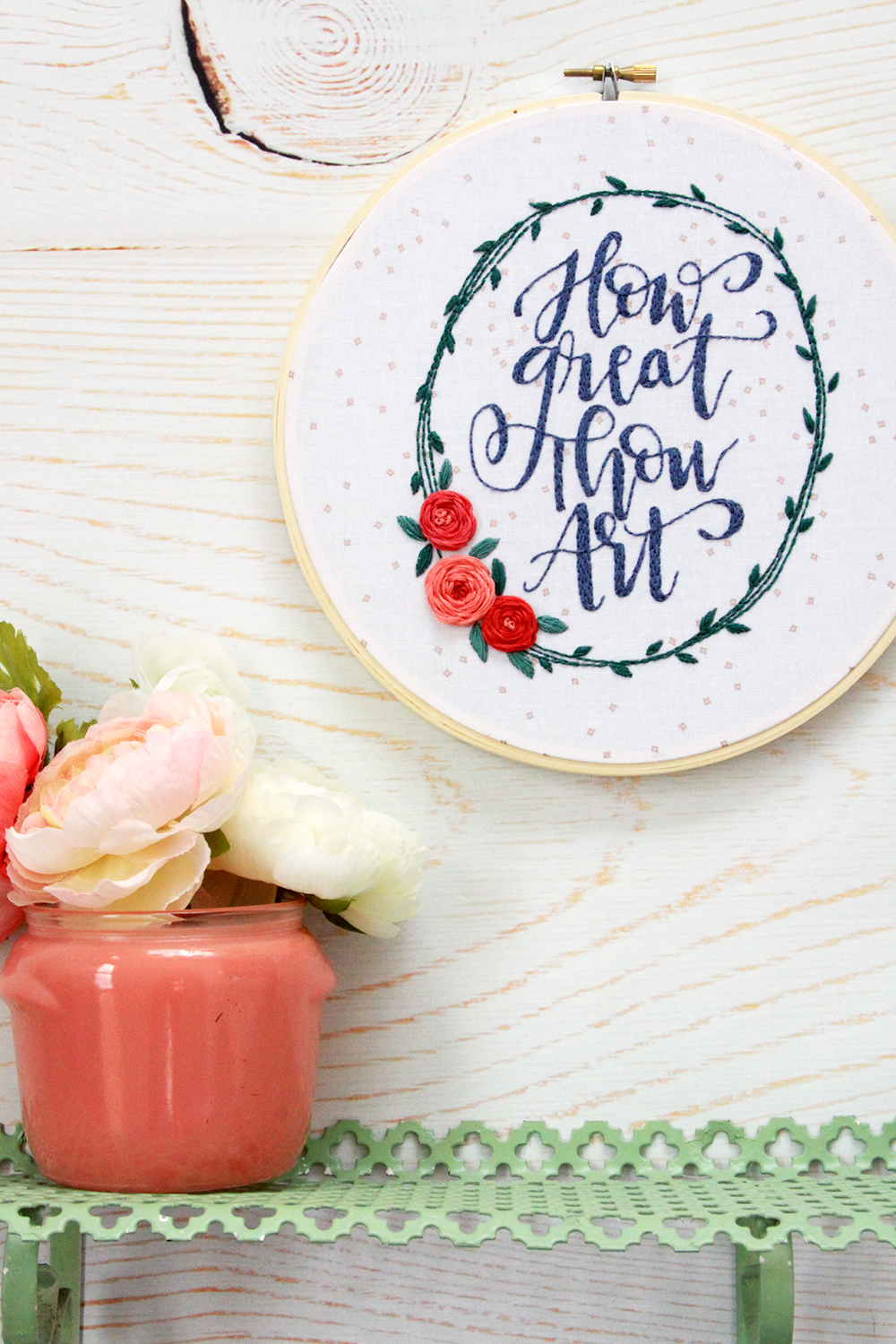 #8 – Patchwork Gingham Pillows
These sweet pillows were one of my favorite projects with my Singing in the Rain fabric collection. They are so fun to sew up!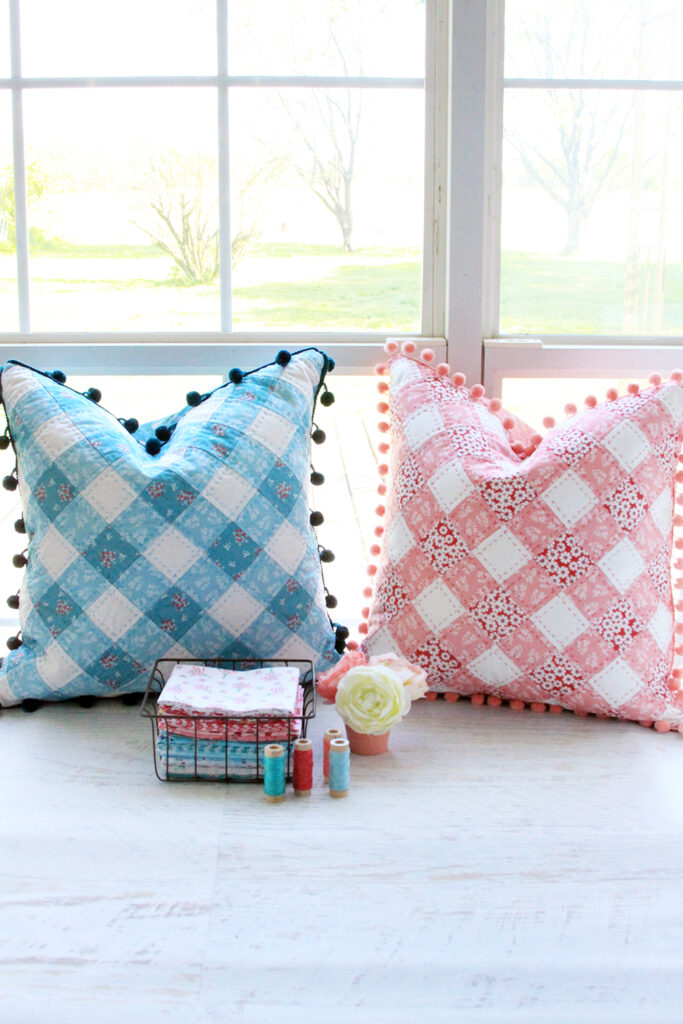 #7 – Starry Ornament Table Runner
This summer I partnered with Amanda from Jedi Craft Girl and Christopher from The Tattooed Quilter for a really fun Christmas in July series! We each shared Christmas table runners, coordinating cross stitch ornaments, and Christmas cookie recipes!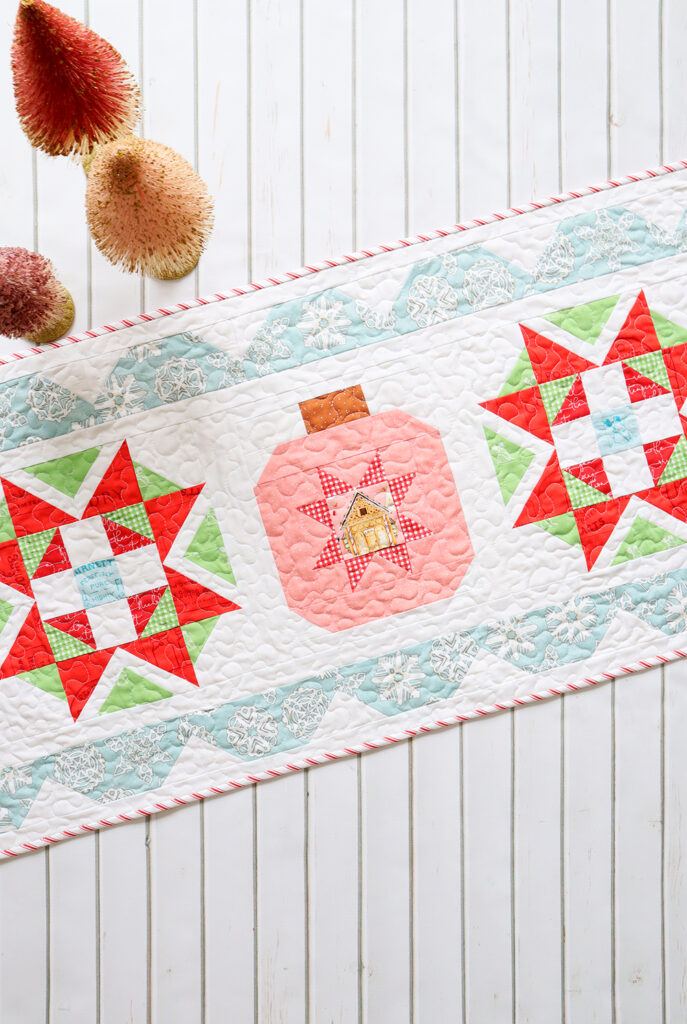 #6 – Love to Stitch Free Block Pattern and Mug Rugs
These little blocks are fast and fun to stitch up and they make great gifts too!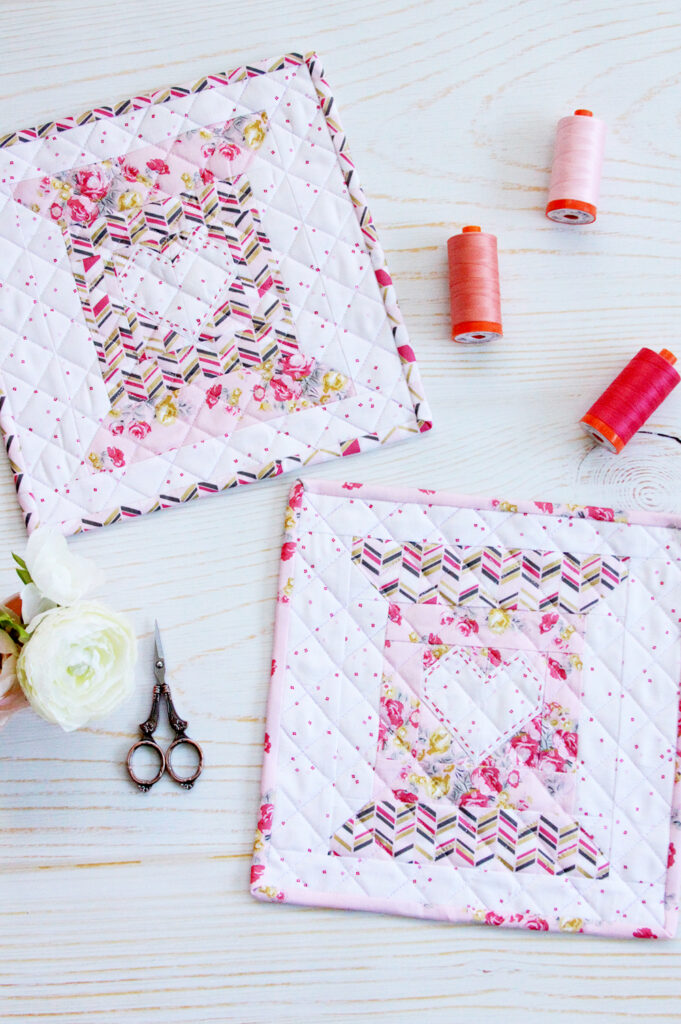 This bag is a free tutorial over at Lori Holt's blog and I added a little spin to it with my corner Dresden! I love making up these for holding cross stitch and embroidery projects!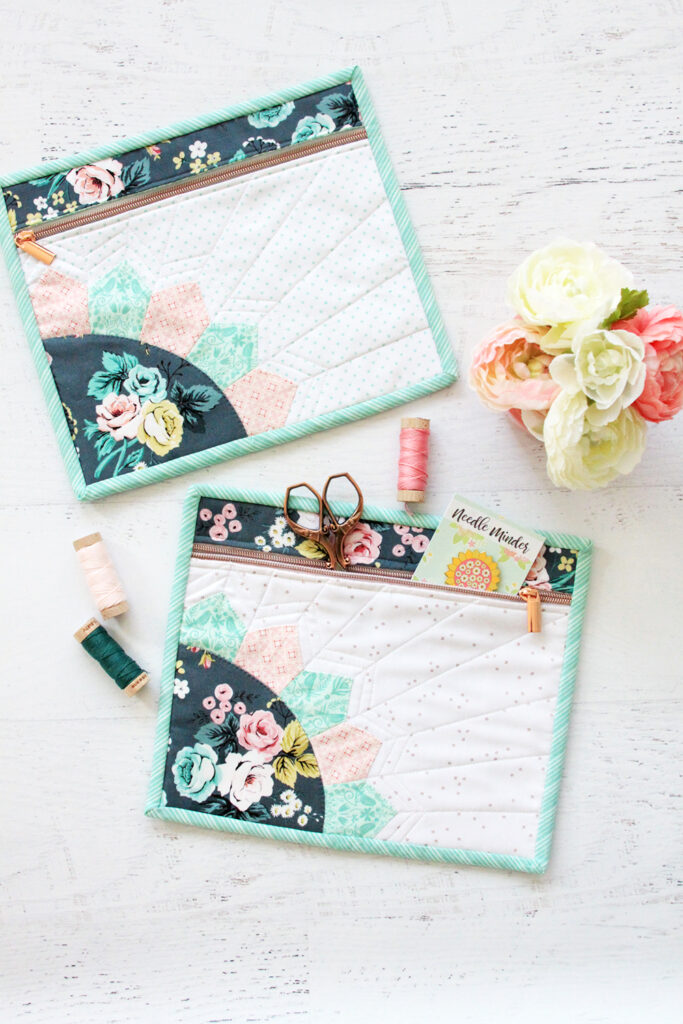 #4 – Singing in the Rain Embroidery Patterns
I designed these fun embroidery patterns to go with my Singing in the Rain fabric collection but I think they would be great in any room or with lots of projects!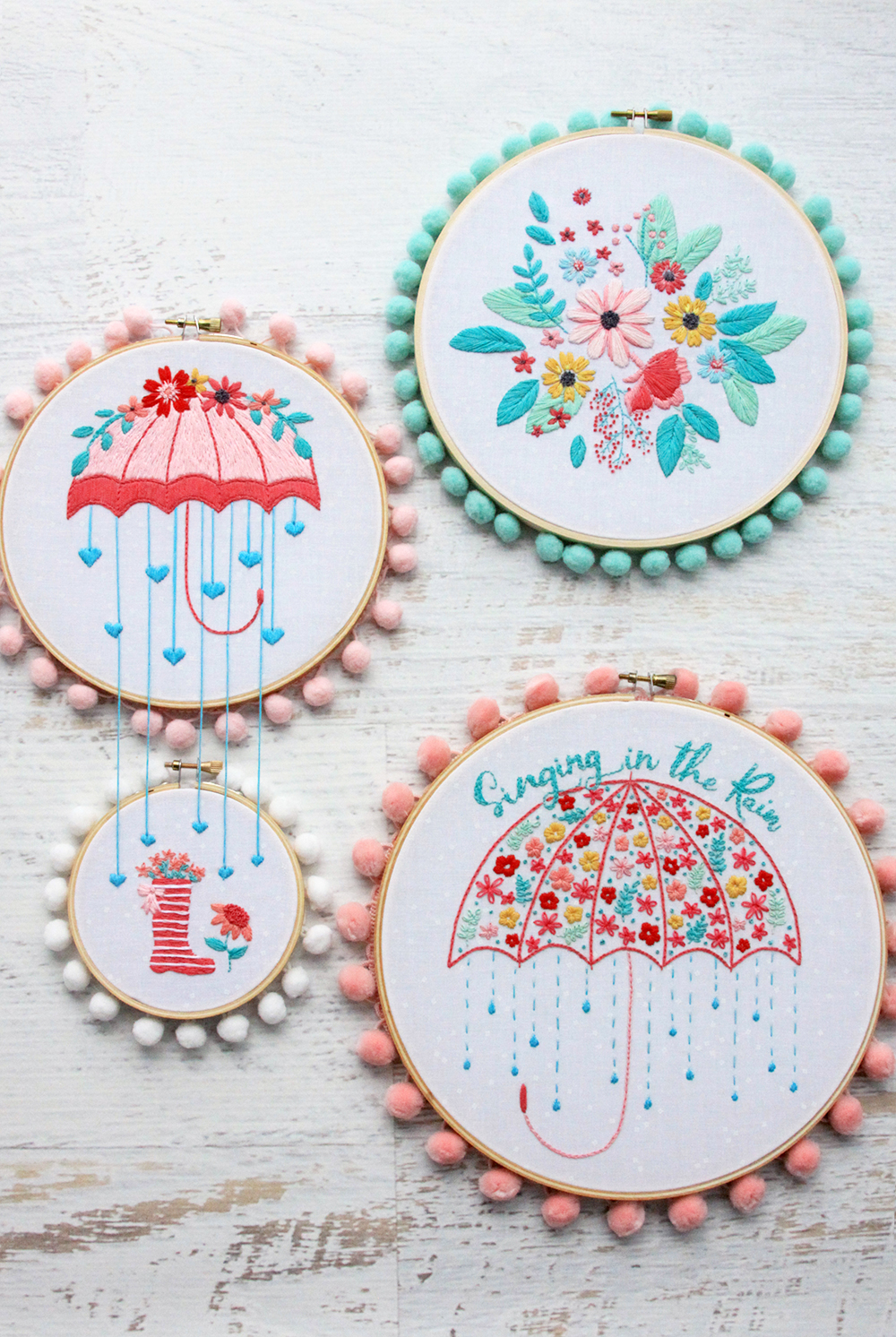 #3 – Hope Rainbow Embroidery Hoop
We have lots of embroidery projects in the top 10 this year! This Hope hoop is another great one for this year, or any time!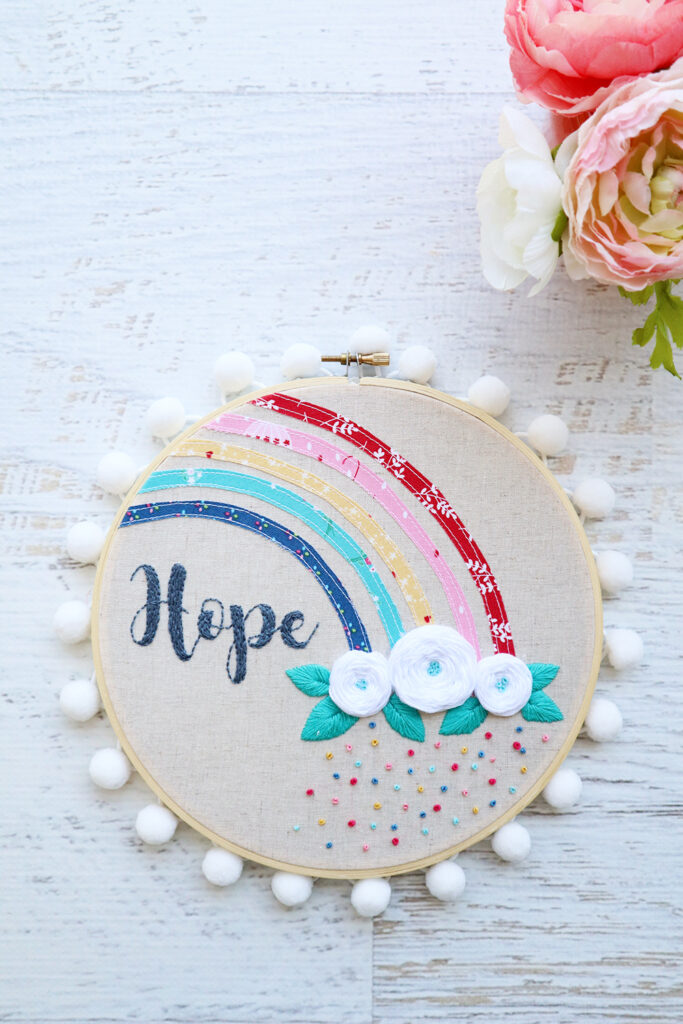 #2 – Friendship Star Quilt Block
Riley Blake hosted the RBD Block Challenge this year for some fun sewing to keep us busy during the lockdowns and some of the RBD designers took turns hosting the block tutorials! My block was the Friendship Star so I have a free tutorial for this fun block!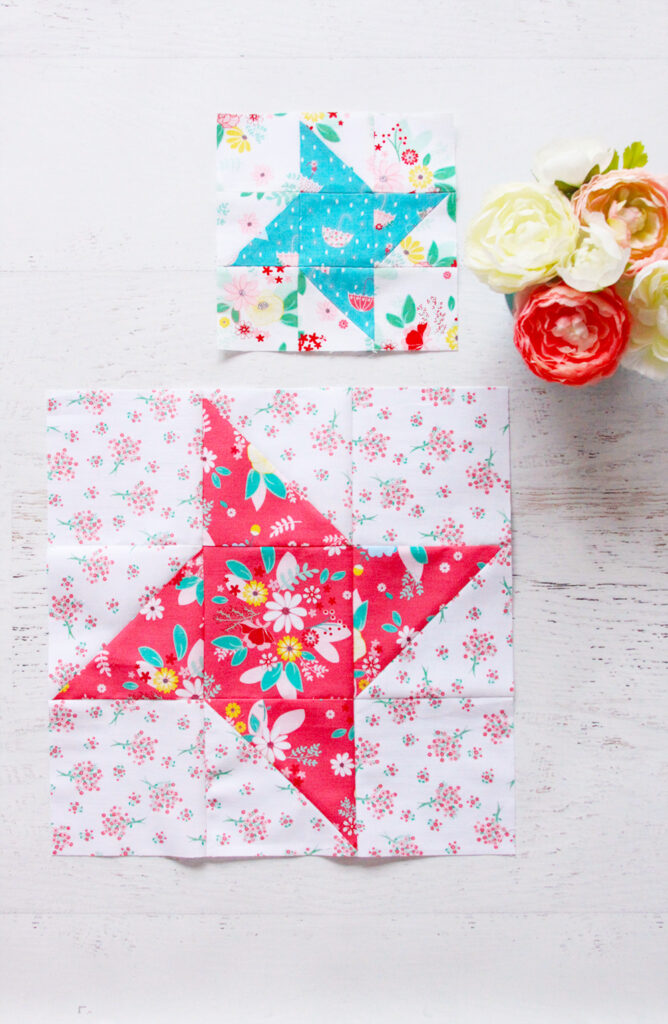 And the most popular project from the blog this year is . . .
#1 – I Love Us Embroidery Hoop pattern
This fun hoop has such pretty florals and is a great one to show off how much you love your family or to give as a gift!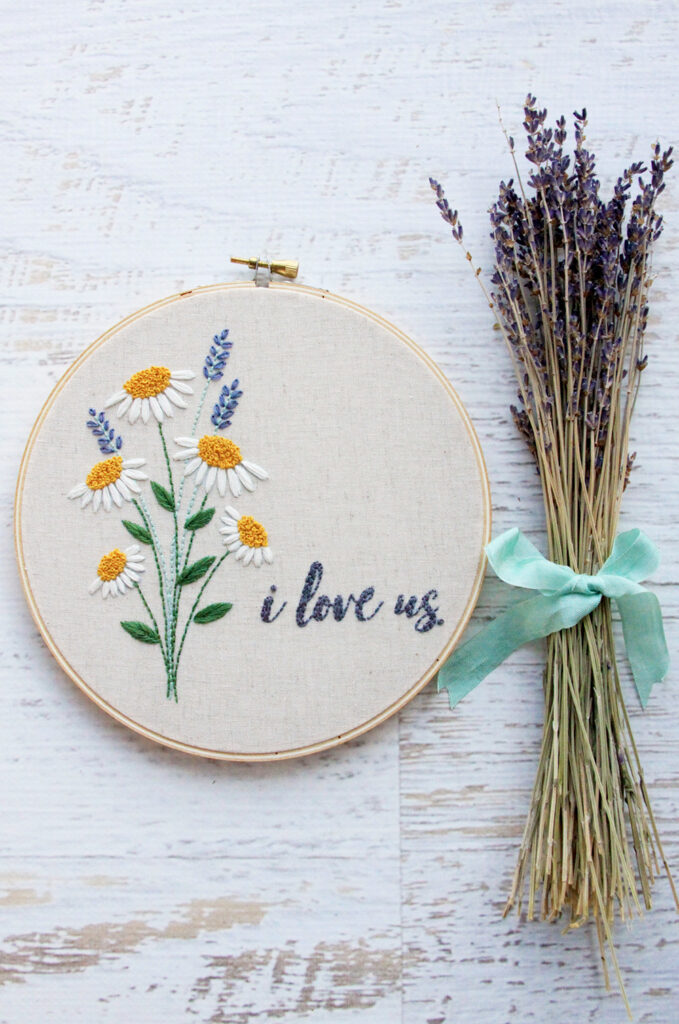 So which project was your favorite this year? And did you have any that you loved that didn't make the list? I'd love to know!