I'm so excited about today's project! I'm joining in with two great friends with a series called Need a Little Christmas Table Runner party! I'm showing off my new free pattern for this Starry Ornament Christmas Table Runner!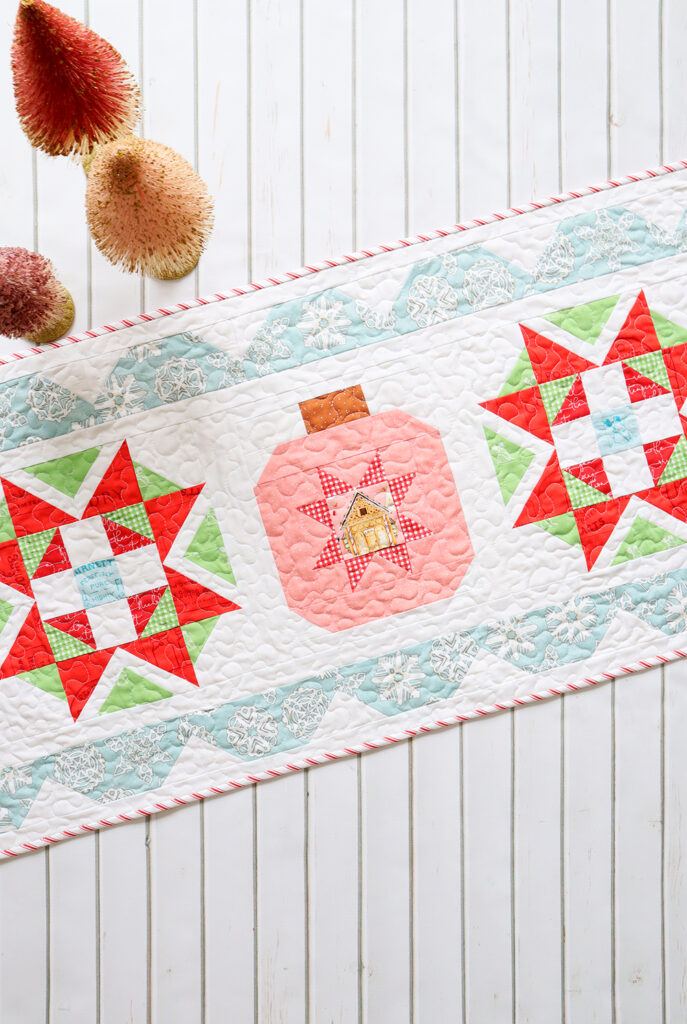 For our Need a Little Christmas series, we are each creating a Free Table Runner Pattern!! I'm joining in with Amanda from Jedi Craft Girl and Christopher from The Tattooed Quilter! Amanda shared her table runner yesterday and Christopher will be showing off his tomorrow.
My runner is so fun to sew together! It has a little ornament block and two fun star blocks!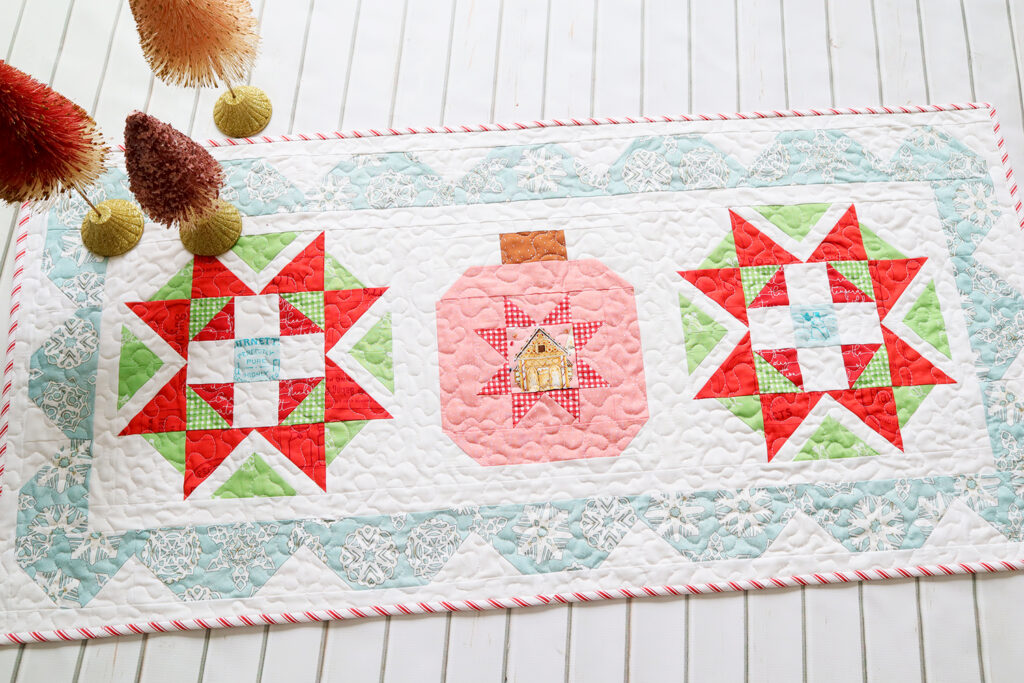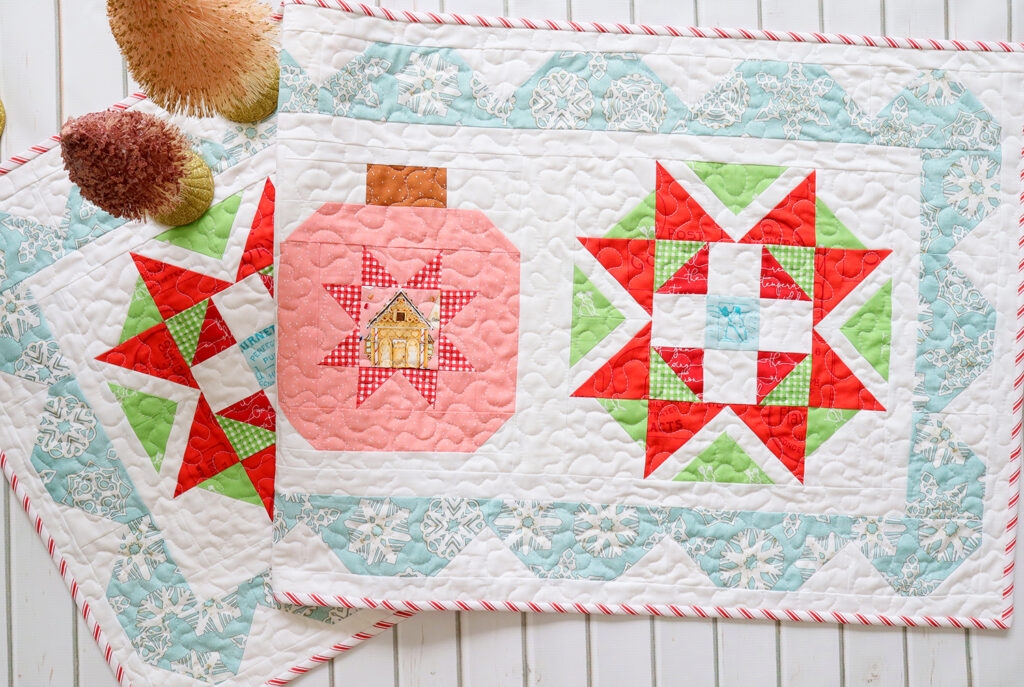 Each of us in the series is sharing a free table runner pattern, coordinating cross stitch patterns, a cookie recipe and we will be doing video tutorials on Instagram! Mine will be today (Friday 7.23) at 3 pm CST. You can find me on Instagram here. If you're watching later, check for the video in my IGTV section.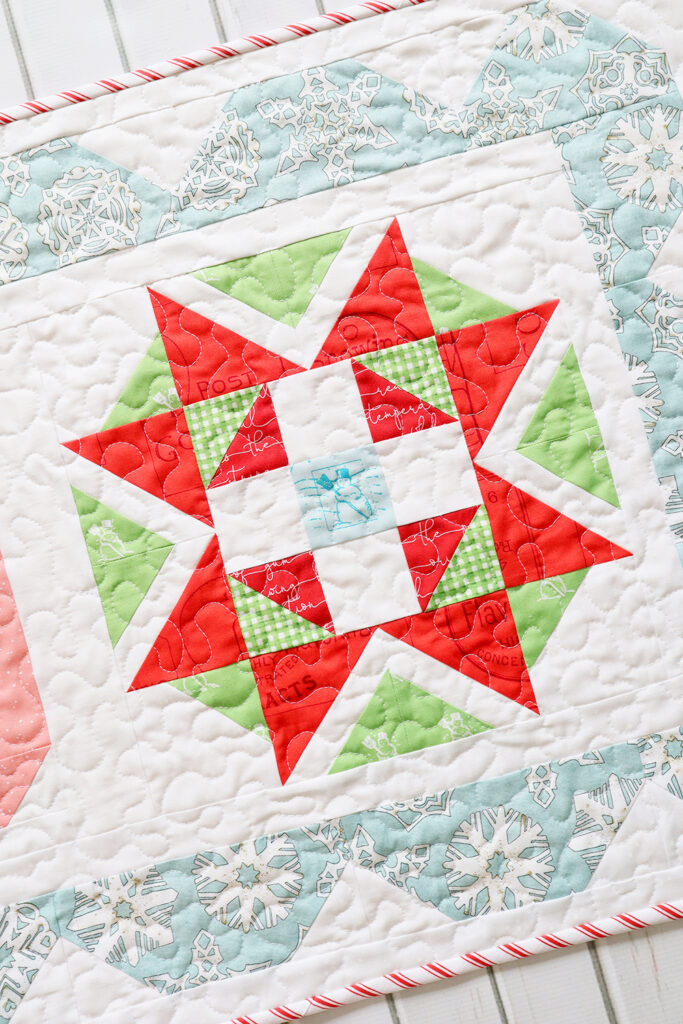 I have two star blocks in my runner and a cute little ornament block – with a star in the center. I've finished the whole runner off with a little scalloped border. I love how it shows off the fabric.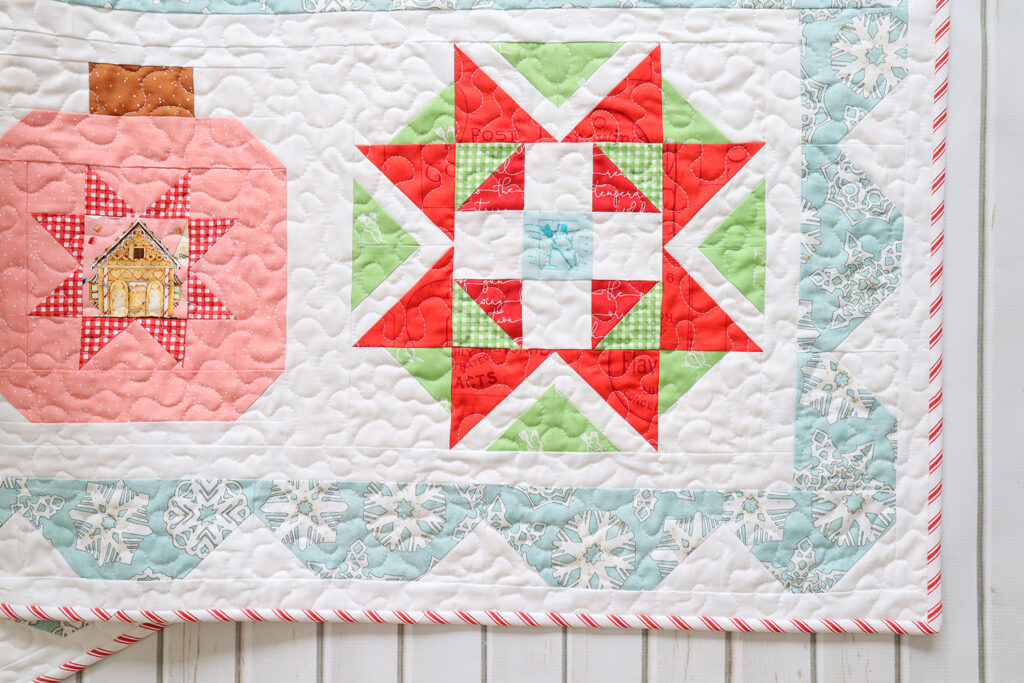 My runner is made with Snow Sweet fabrics! They're from Riley Blake Designer Janet Wicker Frisch. They're brand new and such a darling Christmas collection. It's full of Christmas cooking, baking, and more! I used them for all the prints and back of the quilt. My background fabric is white on white Blossom from The Tattooed Quilter.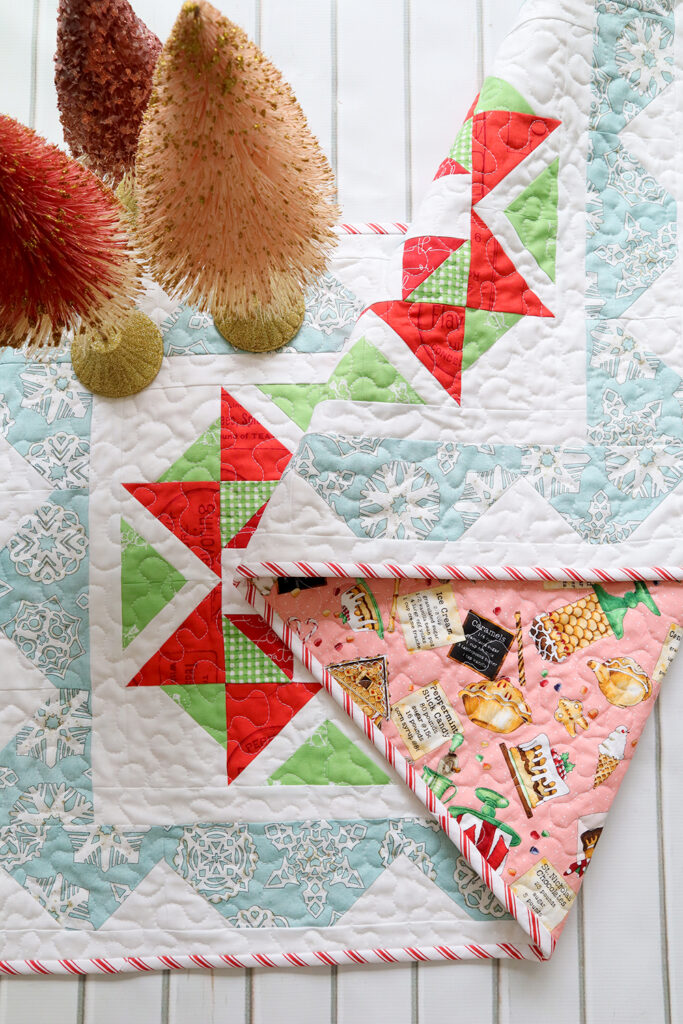 All the Patterns are Free!! You can download my pattern here.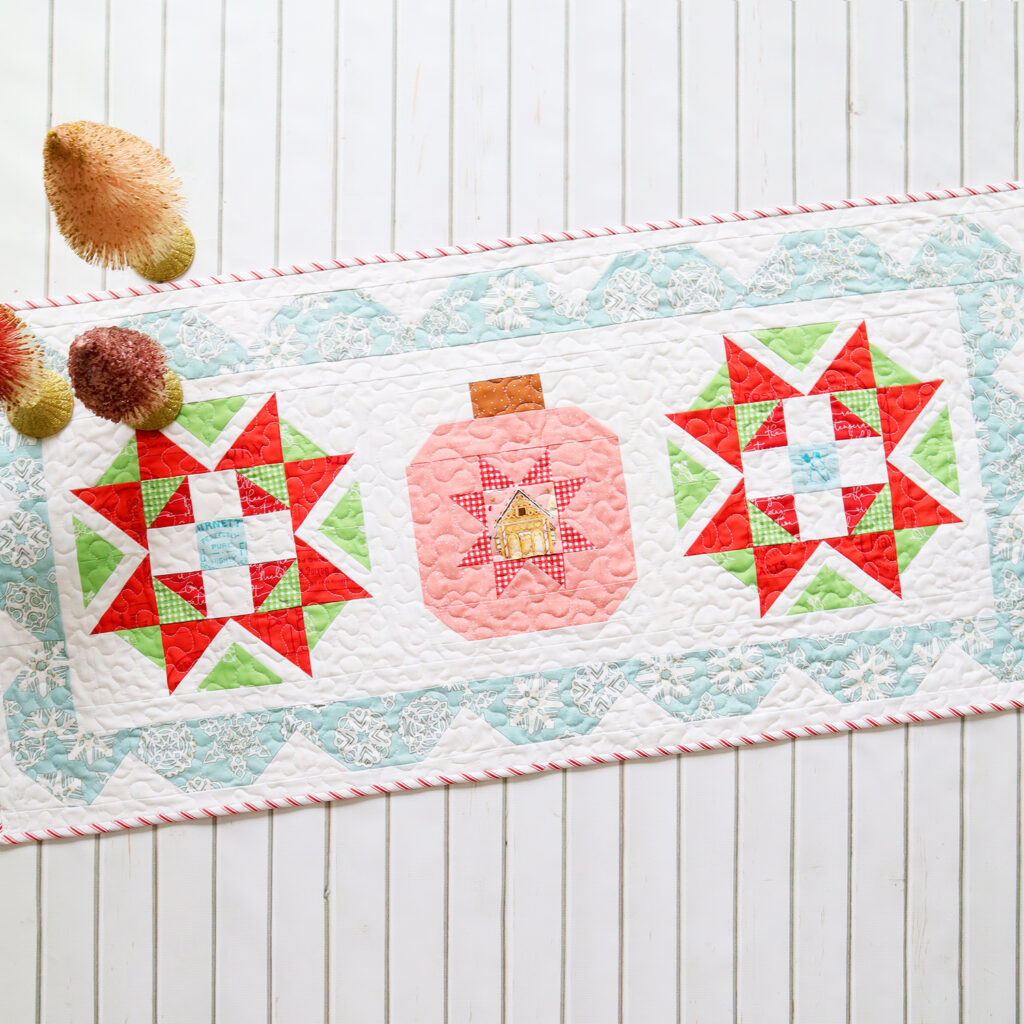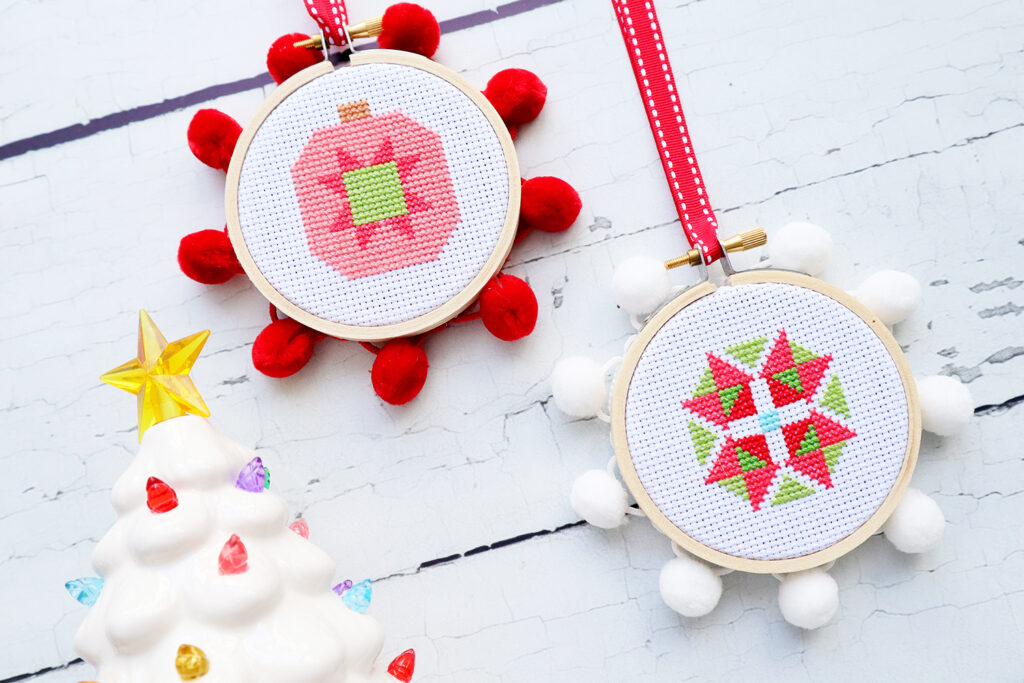 My cookie recipe is one of my favorites! It's my Cherry Almond Shortbread Cookies. They're super yummy and so fun to make!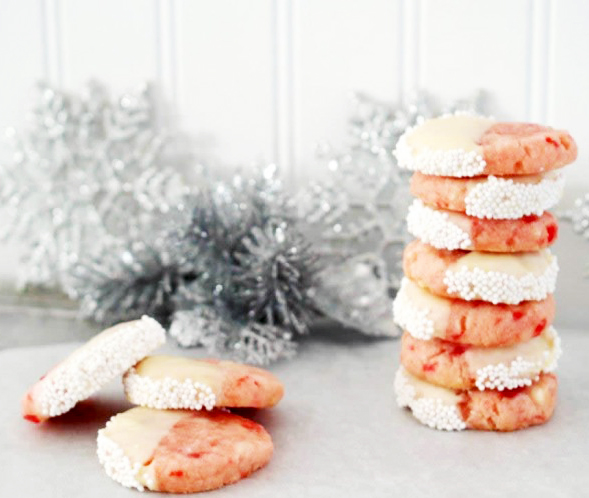 I'll be having a big giveaway today as well! You can find it on Instagram this afternoon so make sure you stop by and enter!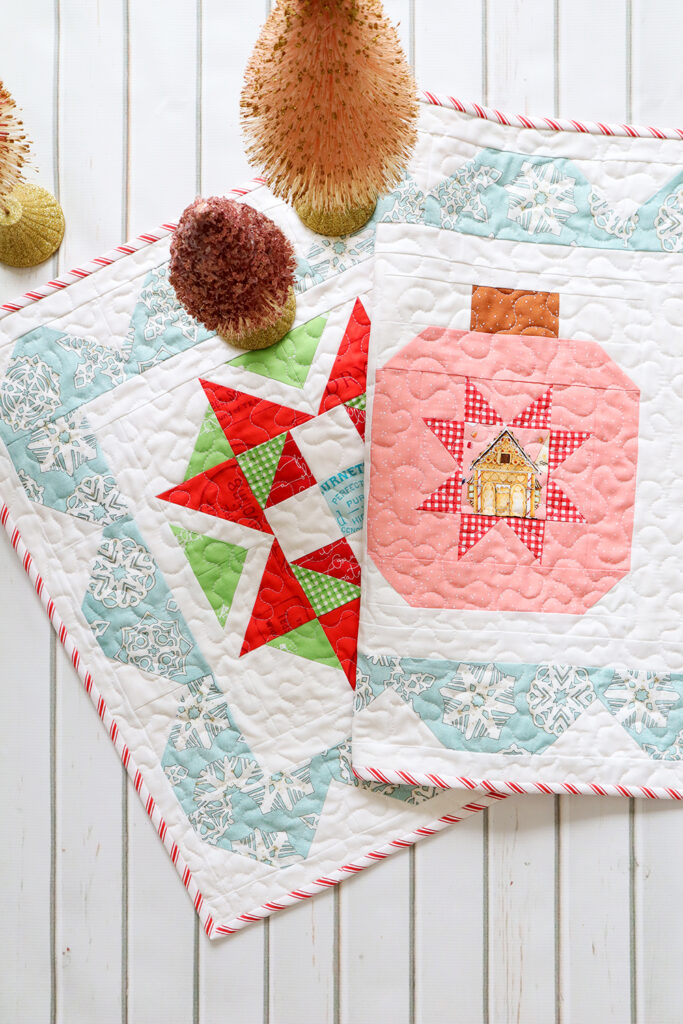 I can't wait to see your versions of the table runner! Use the hashtags @starryornamentquilt and #needalittlechristmasprojects when you share!