These new Singing in the Rain Embroidery patterns are so much fun to make! They're super colorful and perfect for lots of projects! I love them in these hoops but they would be so fun in pillows, mini quilts or framed too.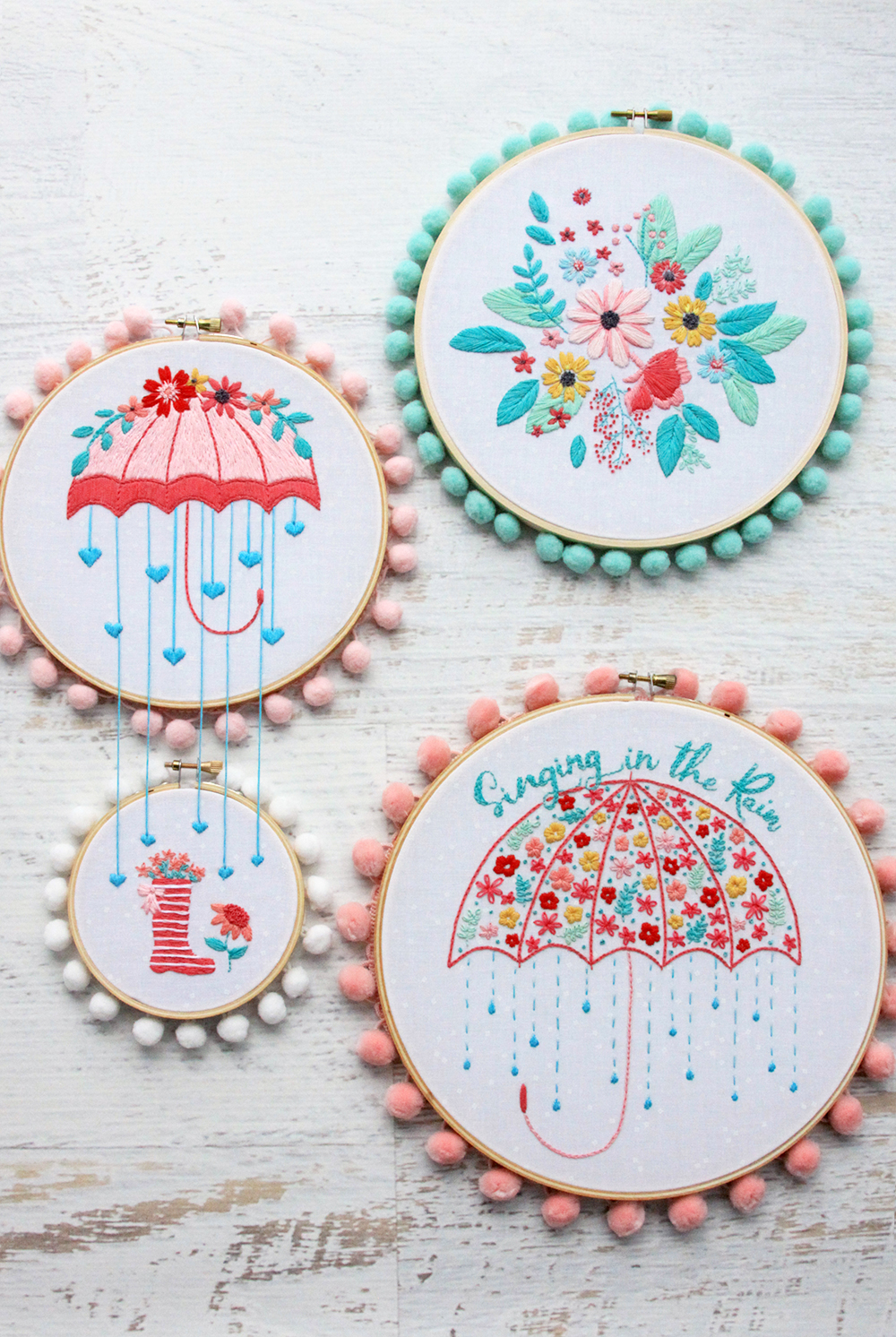 I designed these embroidery patterns to go with my new fabric collection, Singing in the Rain! I'm so excited that the fabrics are arriving in stores now – so it's a great time to release the coordinating embroidery projects.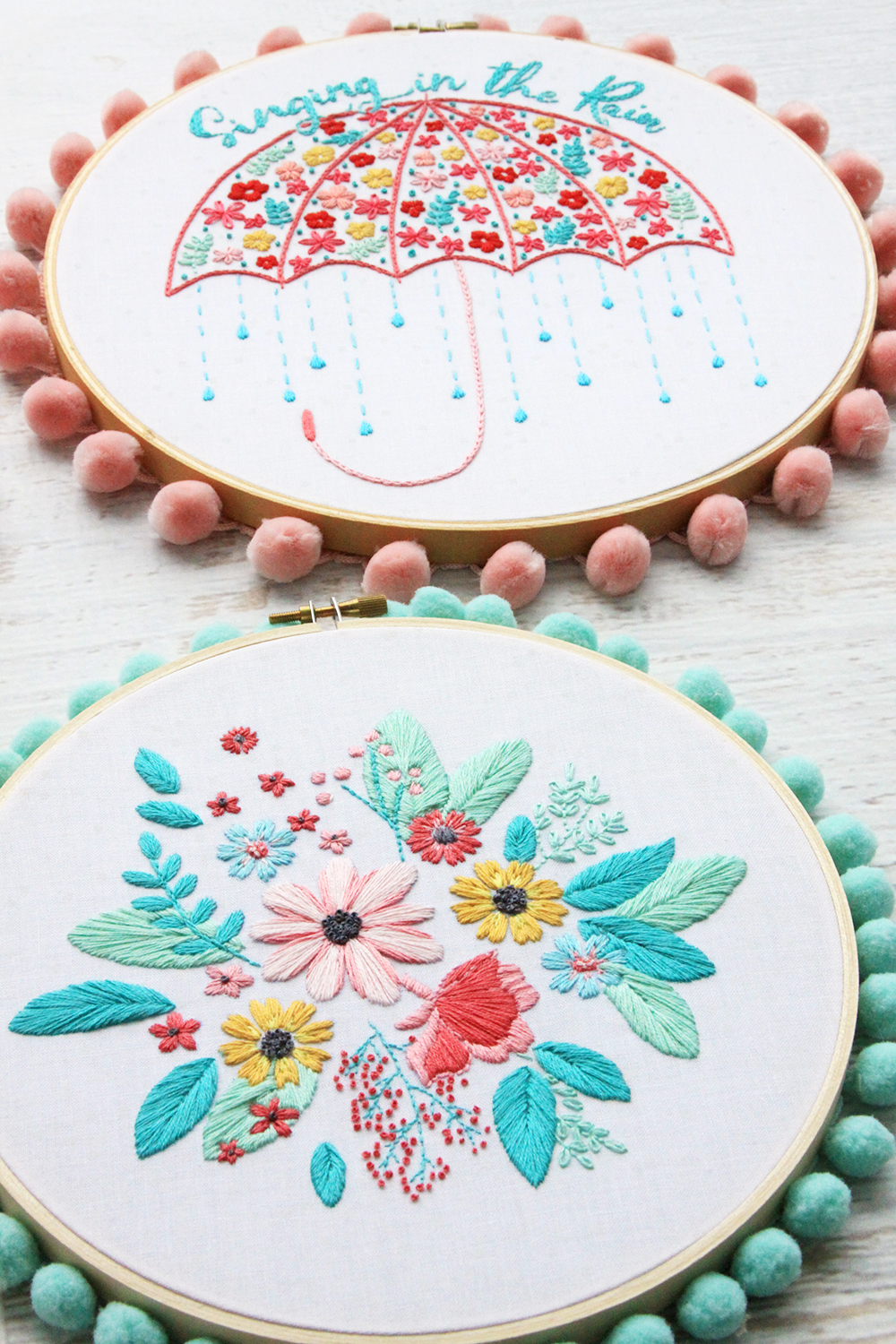 With everything going on right now, it's a great time to relax with a new stitching project! And to help out with that, for a limited time I'm going to be giving away all three of these patterns for FREE! Once all the craziness has lessened, I'll be adding these to my shop. But I wanted to help out and so I thought it would be fun to give away these patterns for right now!
So if you're interested in stitching them up, whether now or later, download them now. And please don't share them with friends – if you think they'd like to stitch them up, please send them the link to this page so they can come download them. Thank you!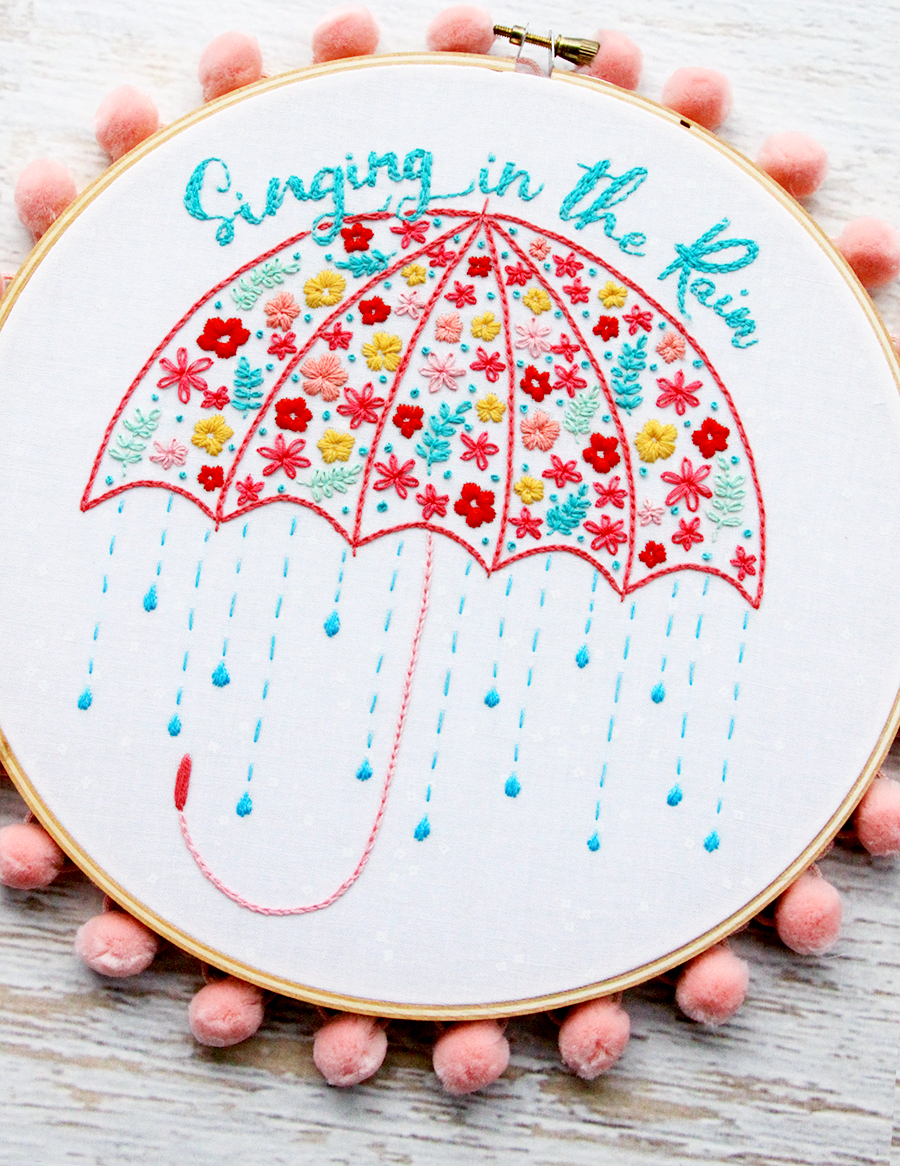 So let's check out the patterns! The download link for each pattern will open the PDF pattern in a new window so you can save or print it. All three patterns include instructions, an Aurifil color chart and colorized and black and white versions of the pattern. There is also a reversed image of the pattern if you'd like to use that for transferring the design.
The first up is the Singing in the Rain Floral Umbrella and I think this one is soooo perfect for what's going on in the world right now – and fun for Spring! It's a bright, cheery umbrella full of flowers (as all umbrellas should be!) and it looks like a lot but I promise it stitches up pretty quickly!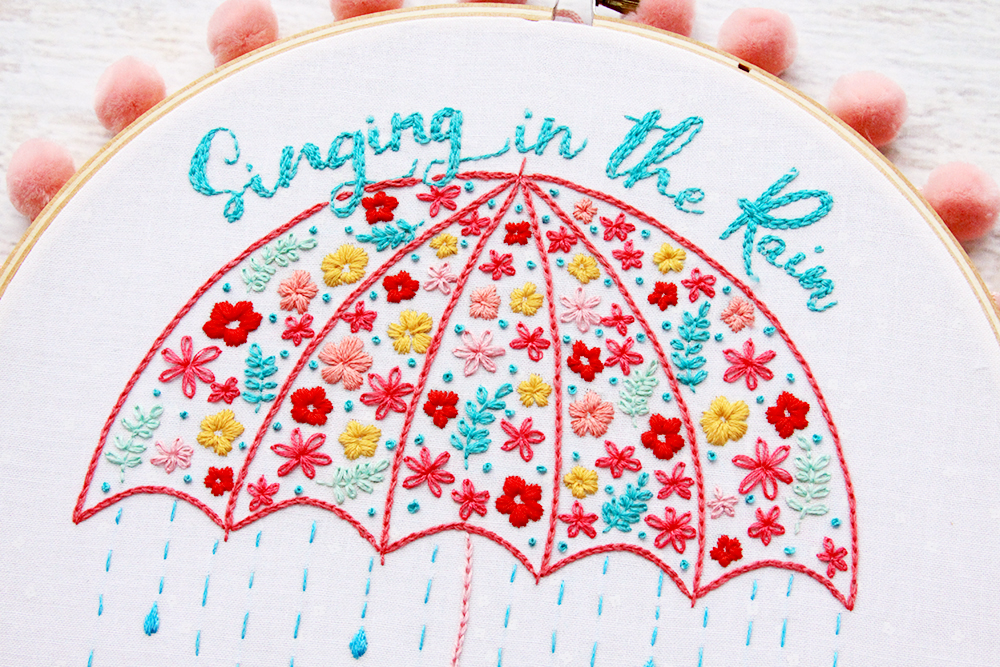 Isn't it sweet?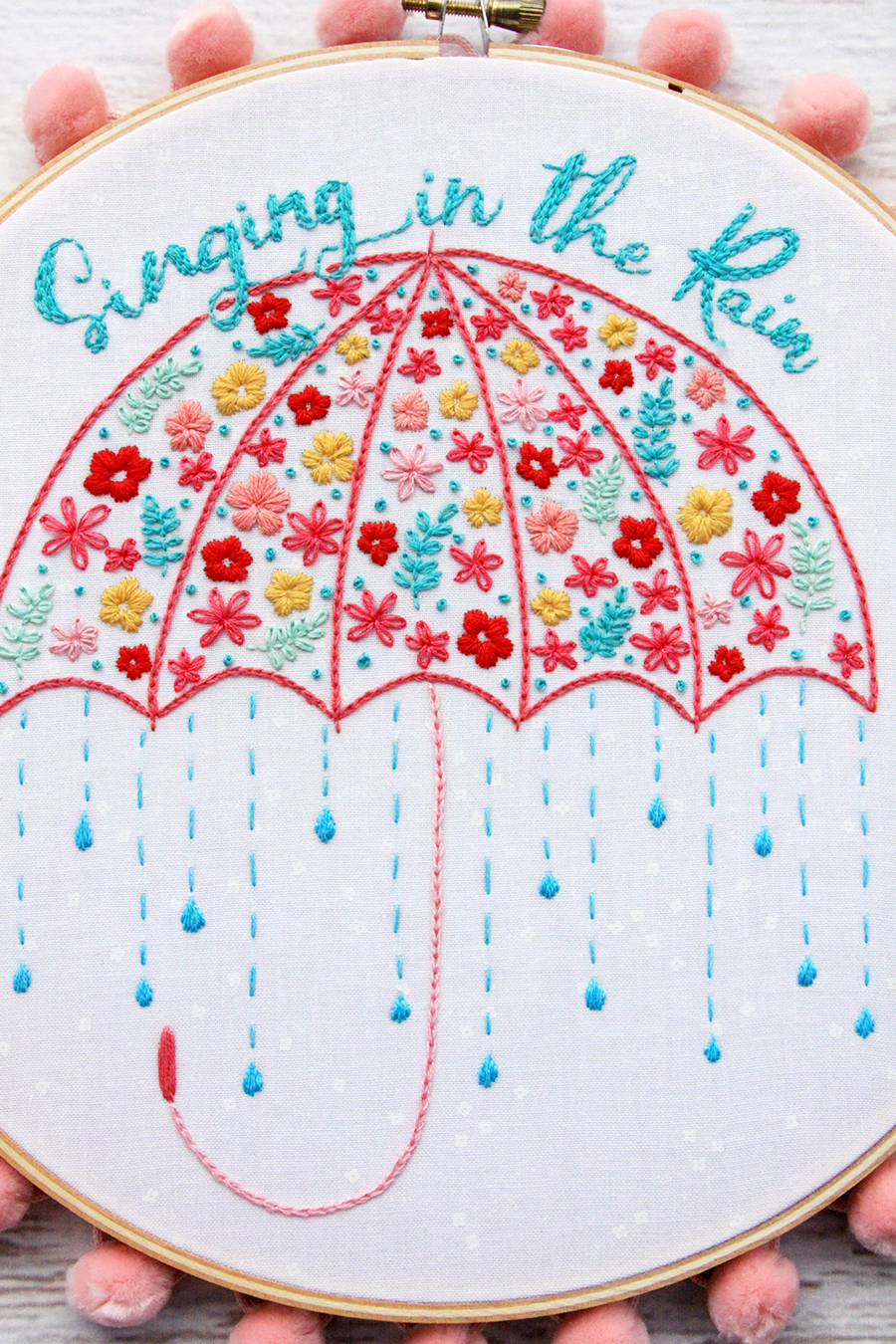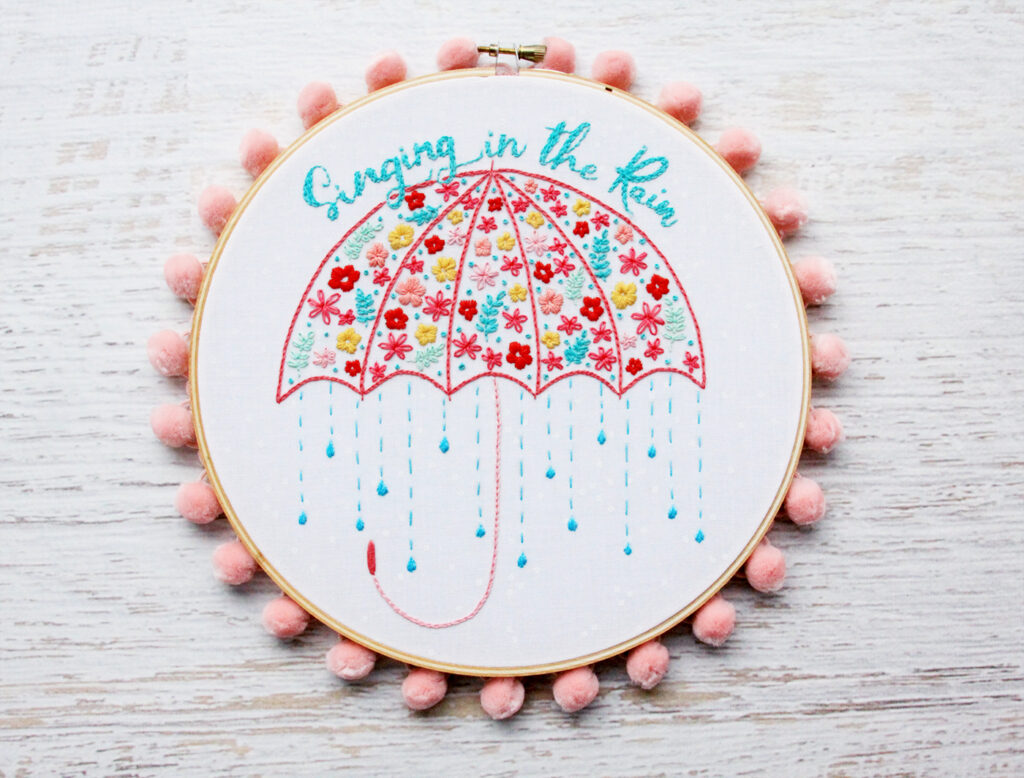 Next up is this pretty Singing in the Rain Flowers Hoop! This design is inspired by the main florals in the collection and I think it would be such a fun accent to a project.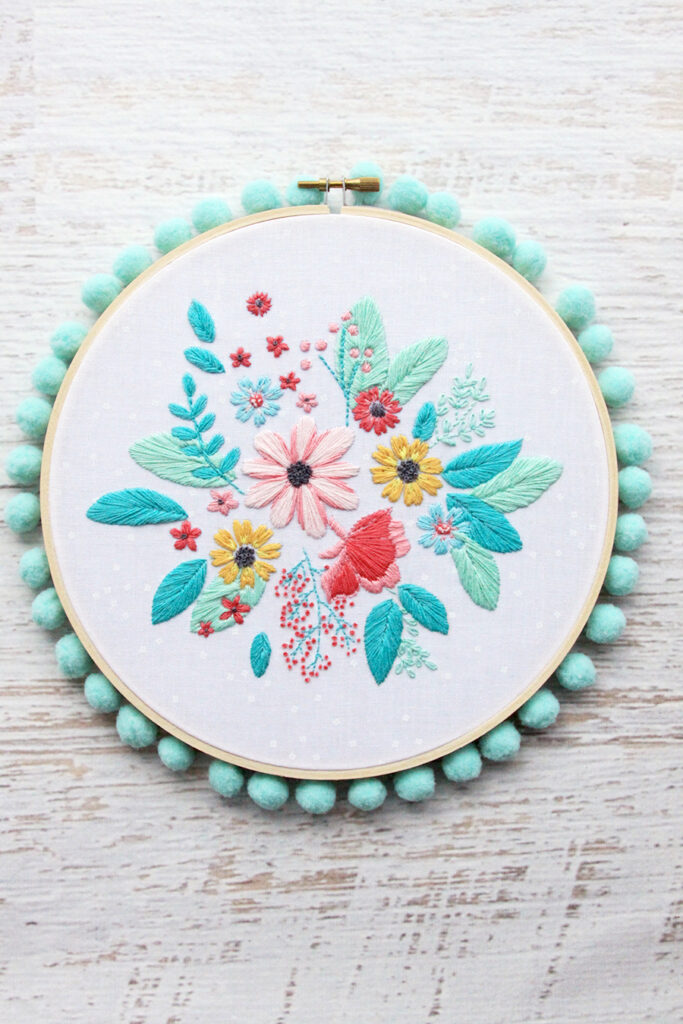 I just adore big floral designs like this and even though they're a little more time consuming with all the satin stitching, the end result is so worth it! The satin stitching gives the flowers and leaves such a rich look, it's so fun to make!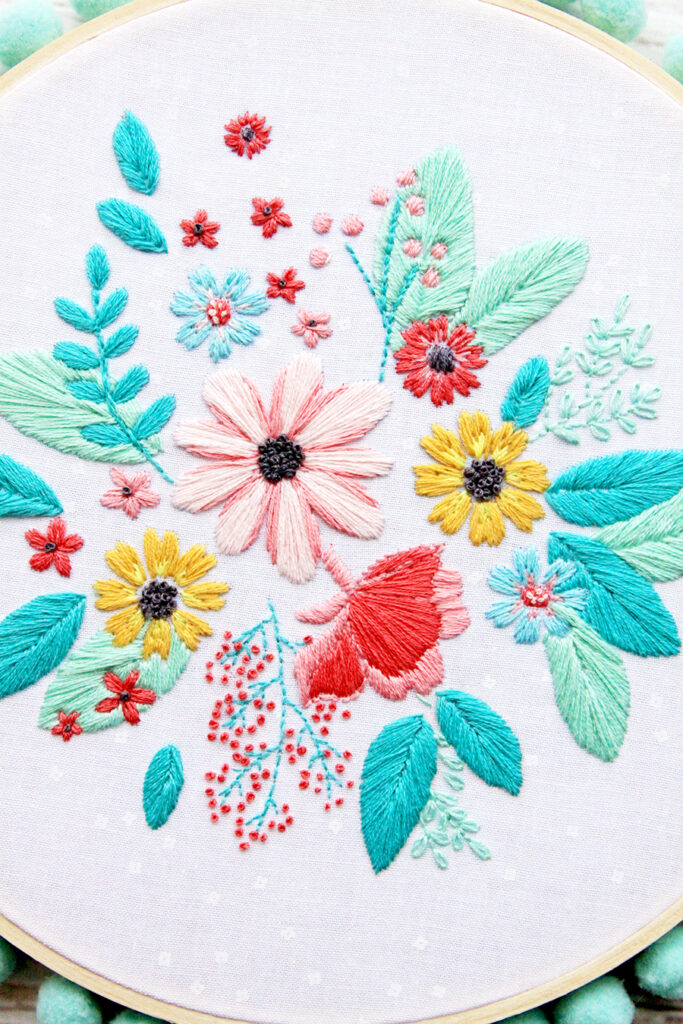 This would be perfect as the center design of a big pillow or in a mini quilt. Ooh, or wouldn't it be great on the back of a denim jacket?! I may need to stitch up another version of this to wear!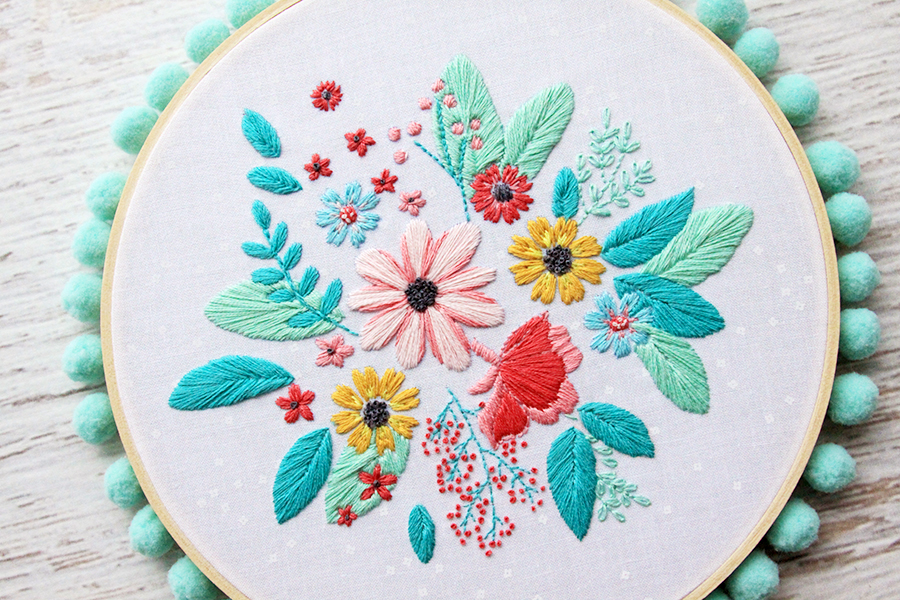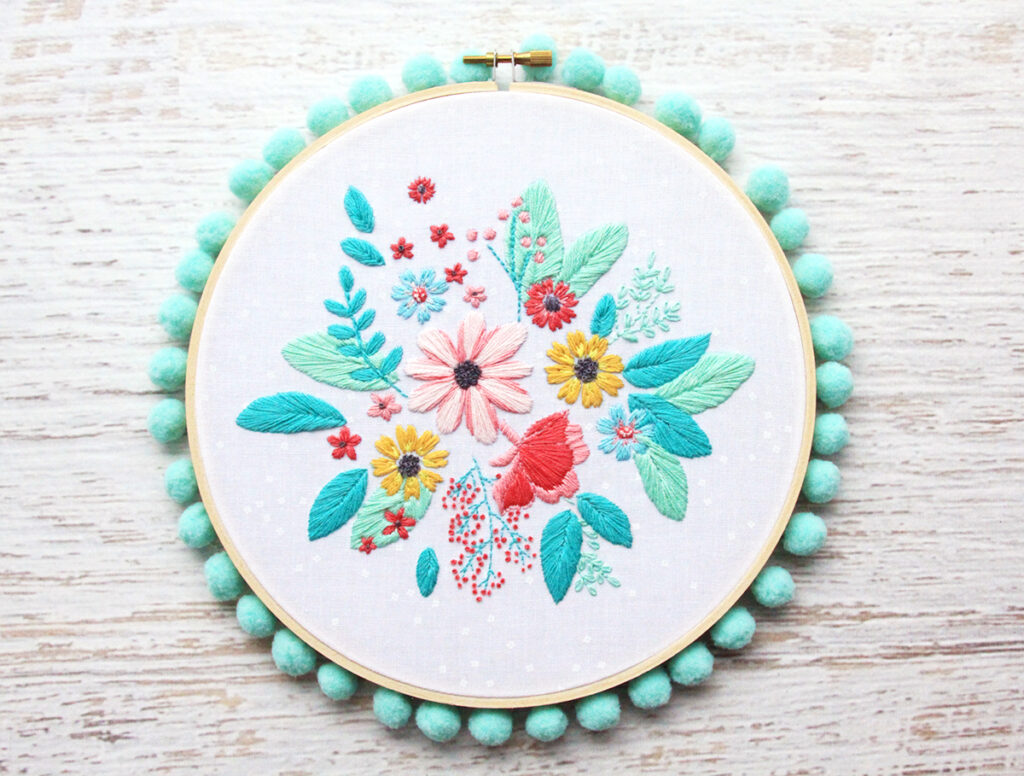 Last up may be my favorite, if I picked a favorite, which I totally don't because that wouldn't be fair ;). But this Floral Umbrella Embroidery Hoop Set is soooo fun!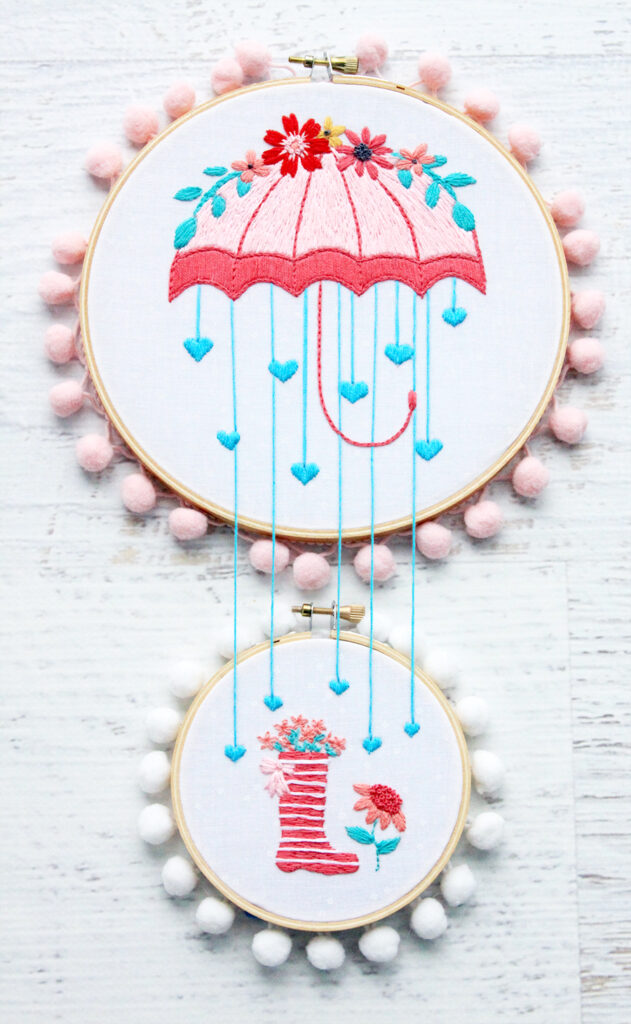 This embroidery hoop is such a blast and the little connecting raindrops give it such a fun look! The hoop has a lot of texture too and I love that there are so many options with it. If you don't want to stitch the entire umbrella and boot, you could applique on a pretty fabric! Then just stitch the flowers around it and have a quicker but still just-as-cute project.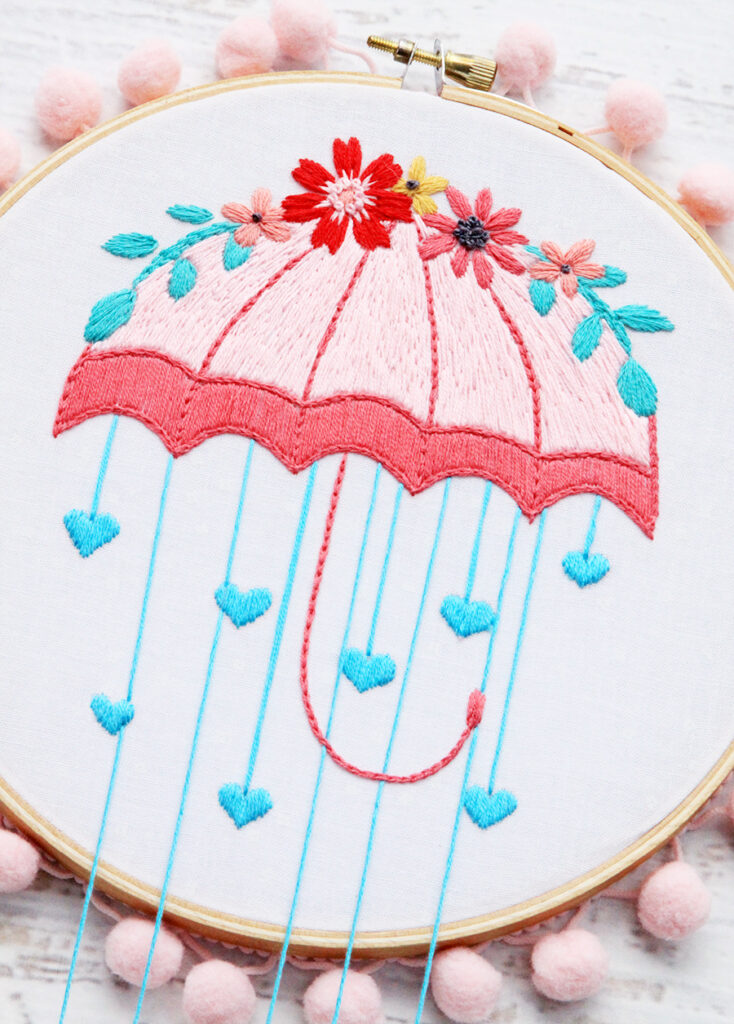 The connecting threads are super easy to do and really make for a unique wall hanging.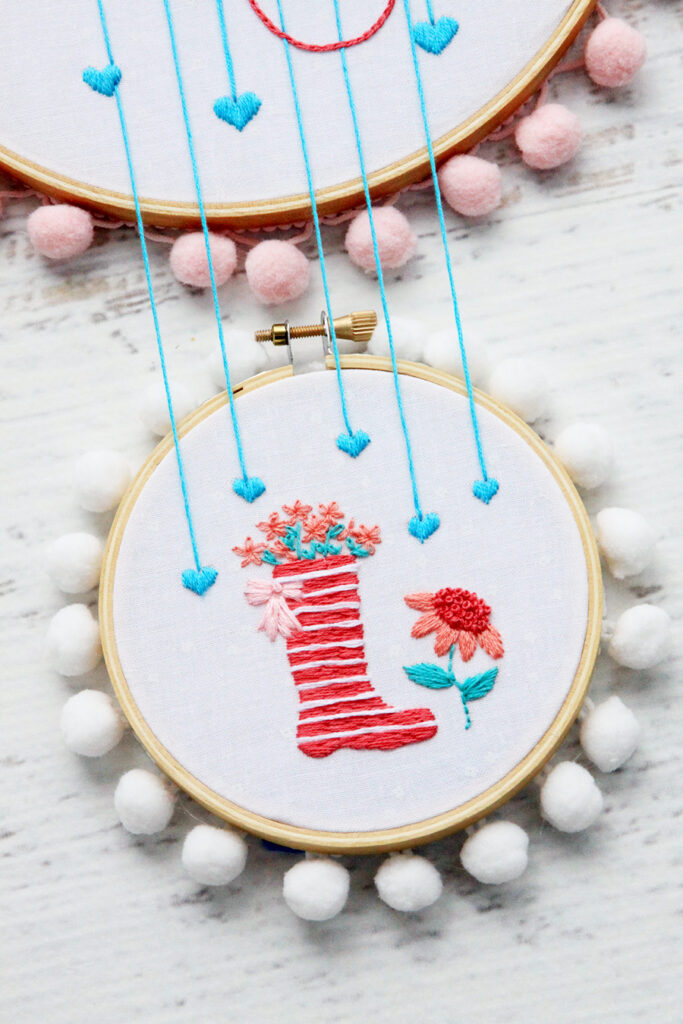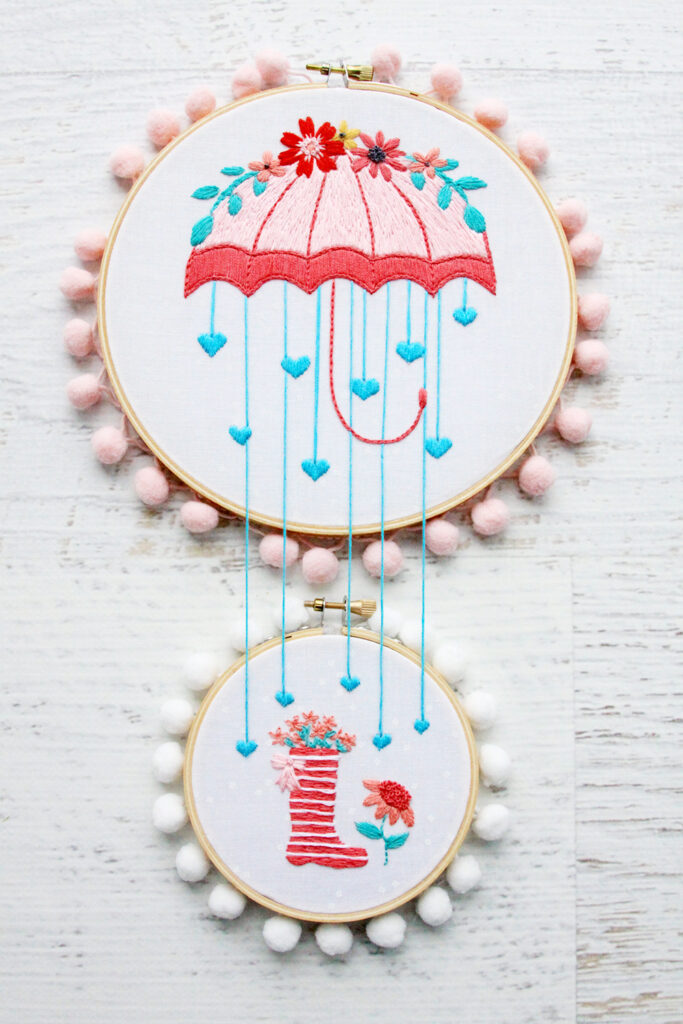 I hope you love these and find something new to stitch up! And don't forget, in a little while (when things calm down) I'll be putting these in the shop so if you'd like to make them, download them now!