I have had so much fun with this recent sew along – sewing up this quilt has been just what I needed the last few months! I'm so excited to show you my Prim and Proper Quilt Final!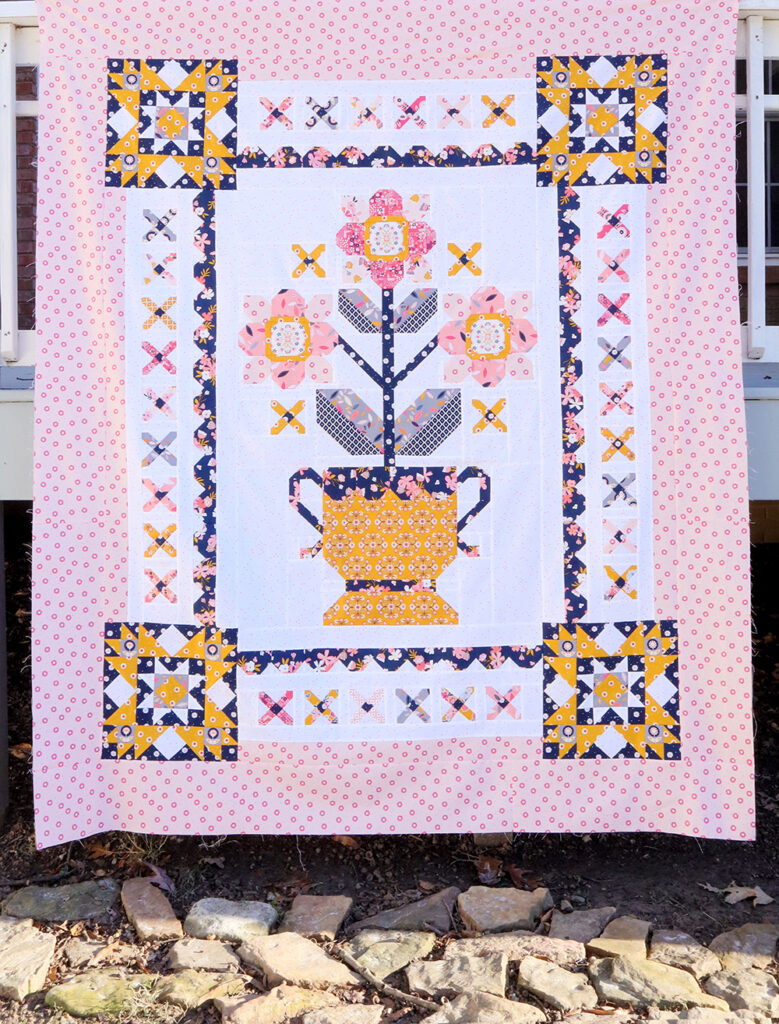 Over the last few months, Fat Quarter Shop has been hosting a sew along of Lori Holt's latest book, Prim and Proper. The main project in the book is this gorgeous quilt!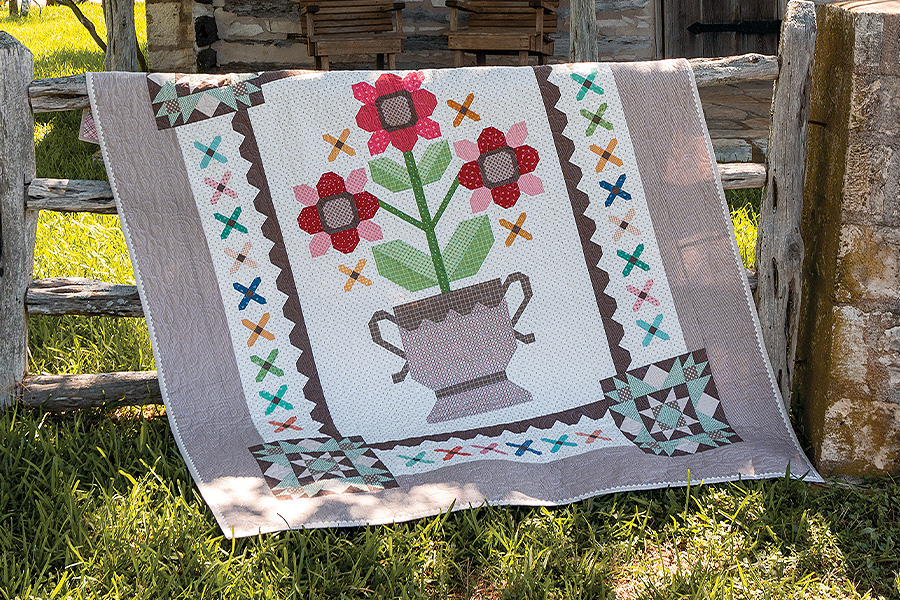 Lori's quilt for the book is made up in her latest fabric, Prim. It looks so cute! I really loved playing with fabric choices for my version.  I used Golden Aster fabrics (aff link) for my main prints and Blossom in Pinks for the background. It's a little hard to see in the photos but the Blossom background really sets off the prints in the design.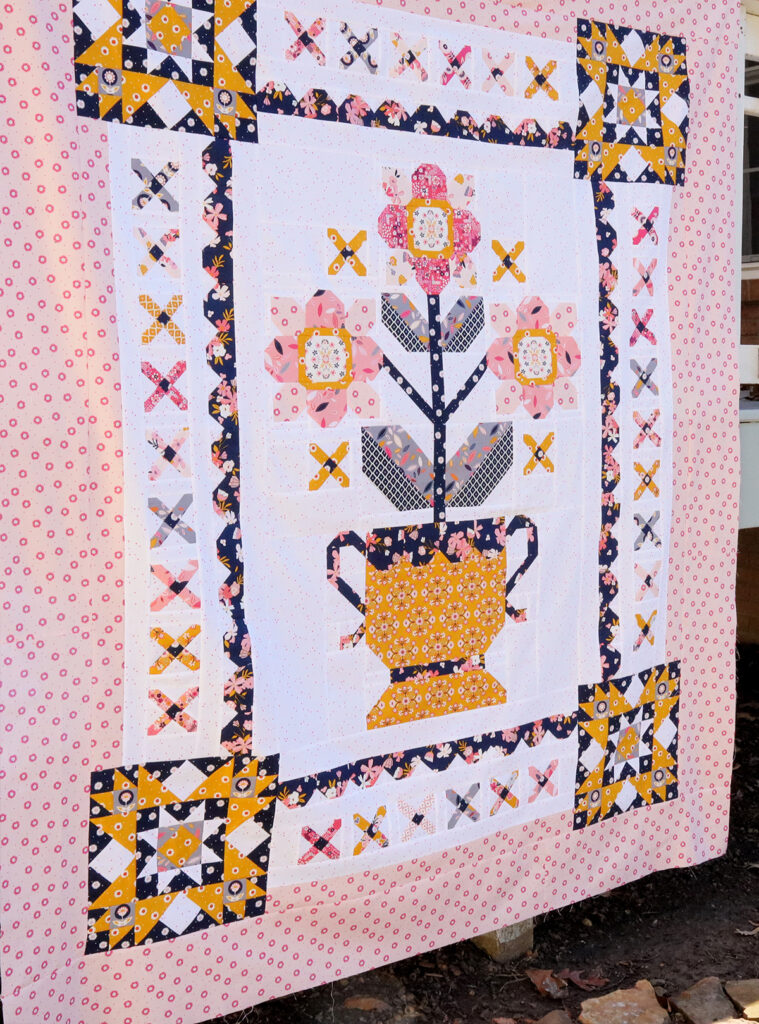 I'm using one of the gold florals for the back of my quilt and one of the small navy prints for the binding. I think that will really set the fabrics on the front of the quilt off.
Prim and Proper Quilt Final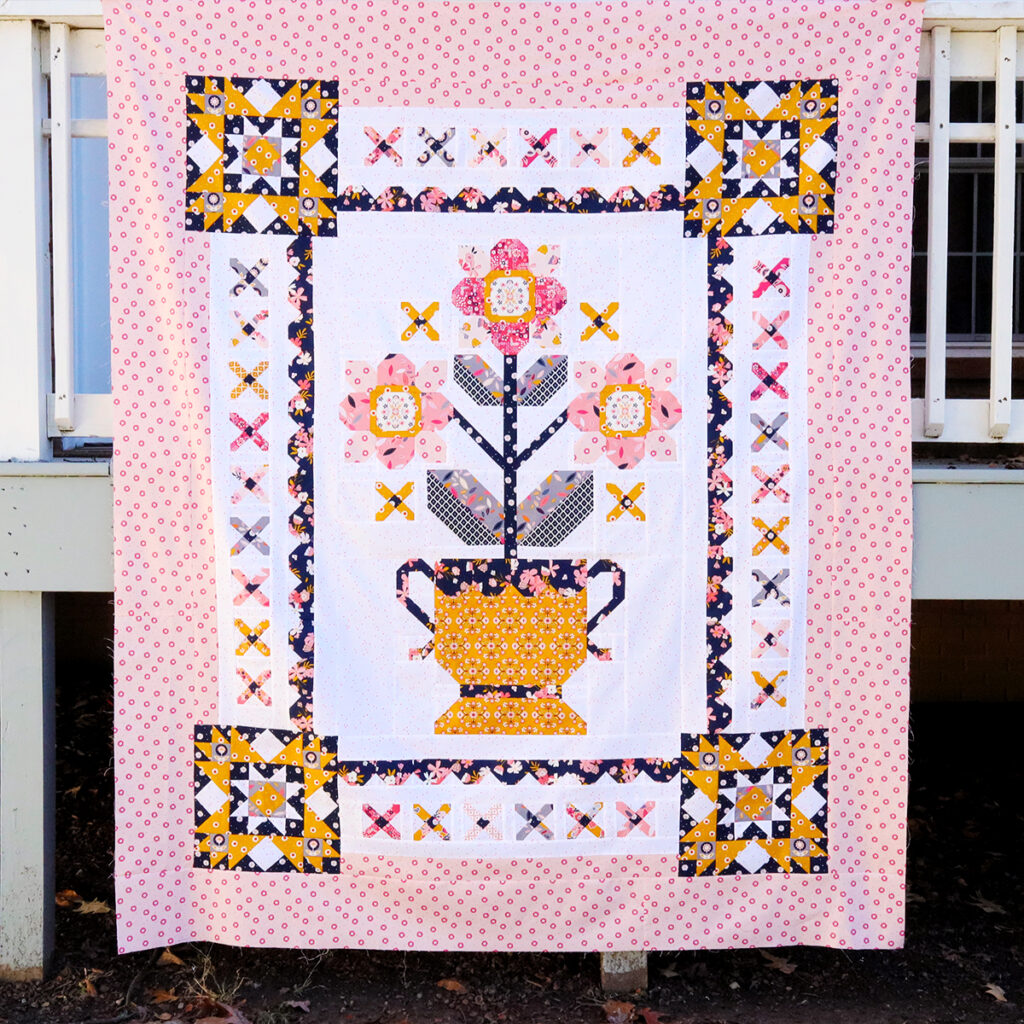 You can see my progress as I sewed here:
Those pinks, navys and golds looks so fun together don't they?!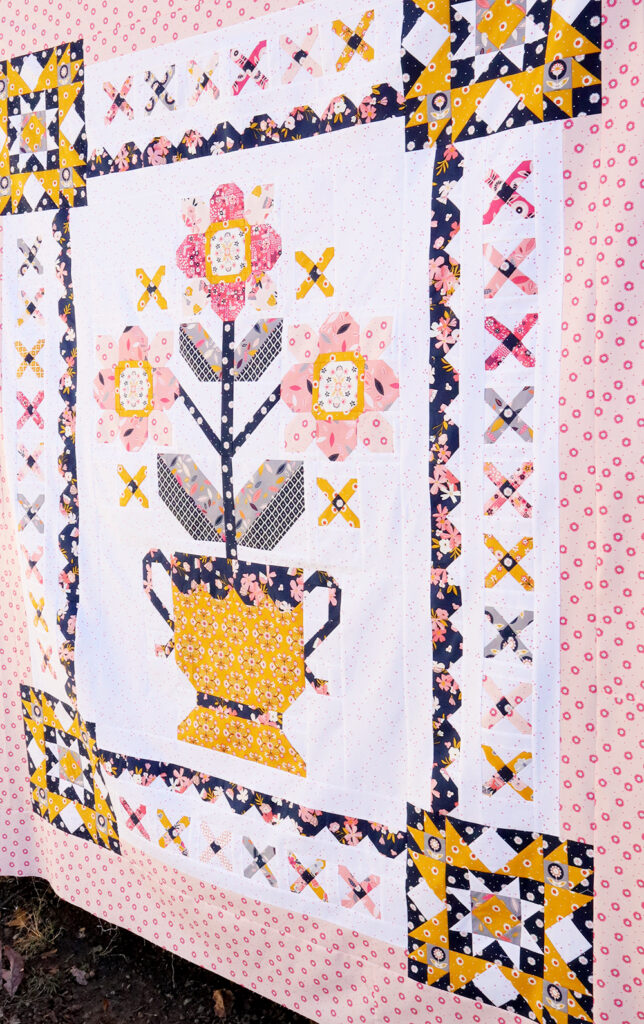 You can visit Fat Quarter Shop to see all the other bloggers' versions of the quilt. I can't wait to see them all! It's been so fun seeing everyone's progress as we go. You can also check the #primandpropersewalong on Instagram to see lots of fun versions!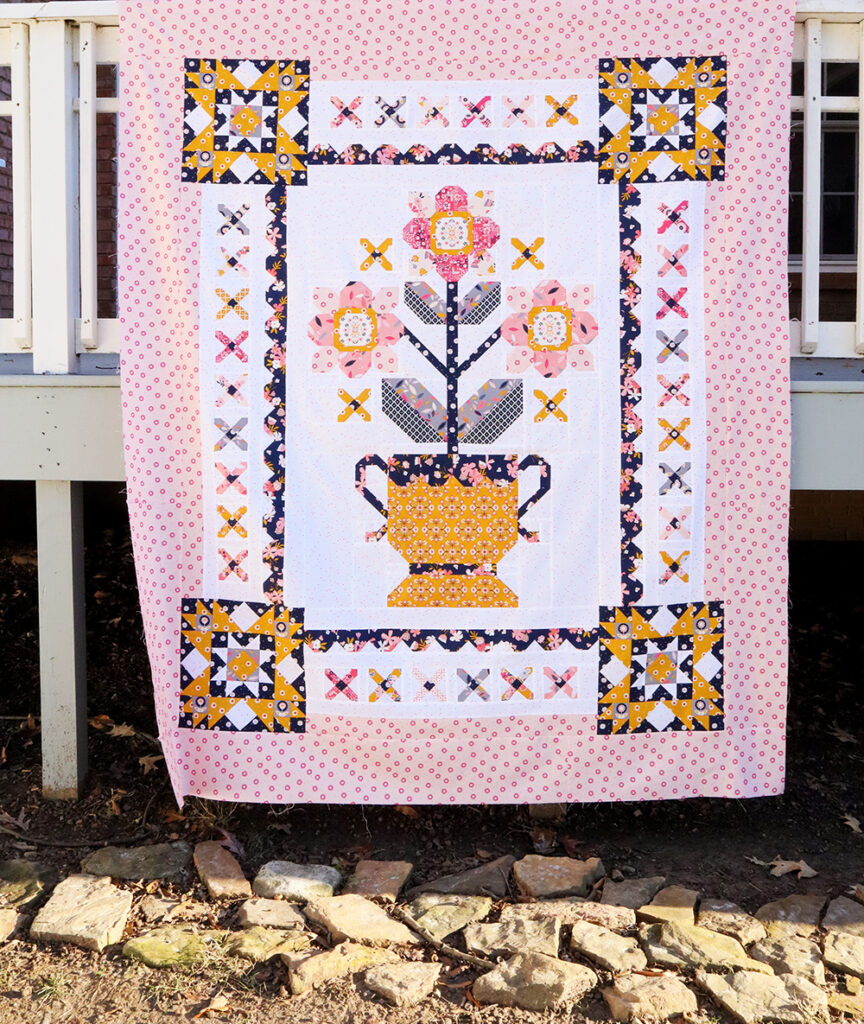 I can't wait to hear what you think! Did you sew along? What fabrics would you use to make up the quilt?