I'm sharing another classic quilt block this week with this Friendship Star Quilt Block Tutorial in the RBD Block Challenge!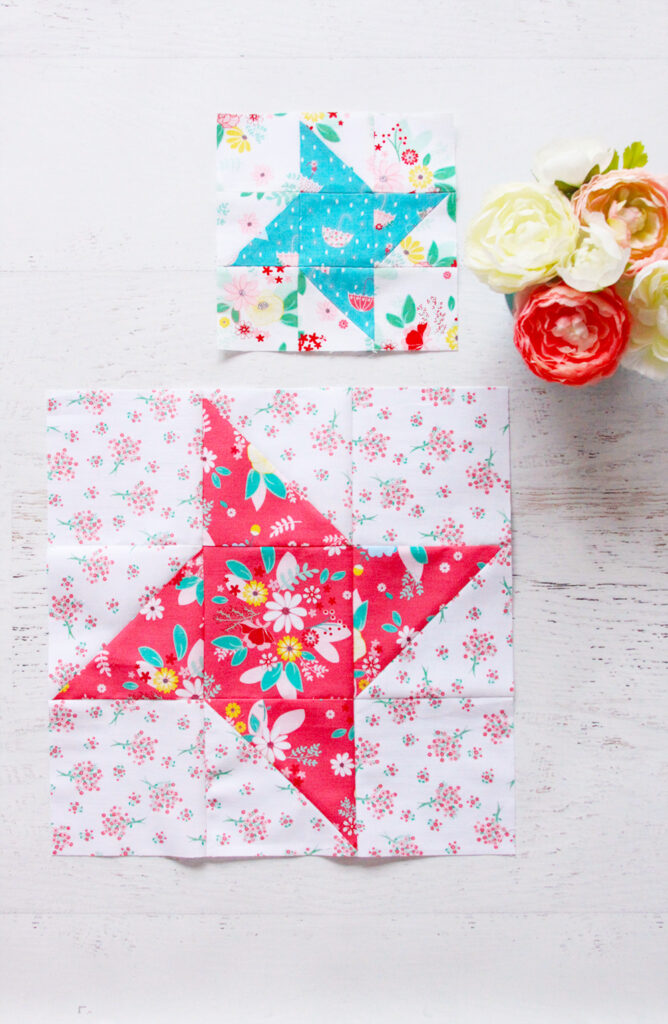 Every week the Riley Blake Designers are sharing another tutorial for a classic quilt block and this week it's my turn! I'm sharing instructions for this fun and easy Friendship Star Quilt Block in both 6″ and 12″ sizes.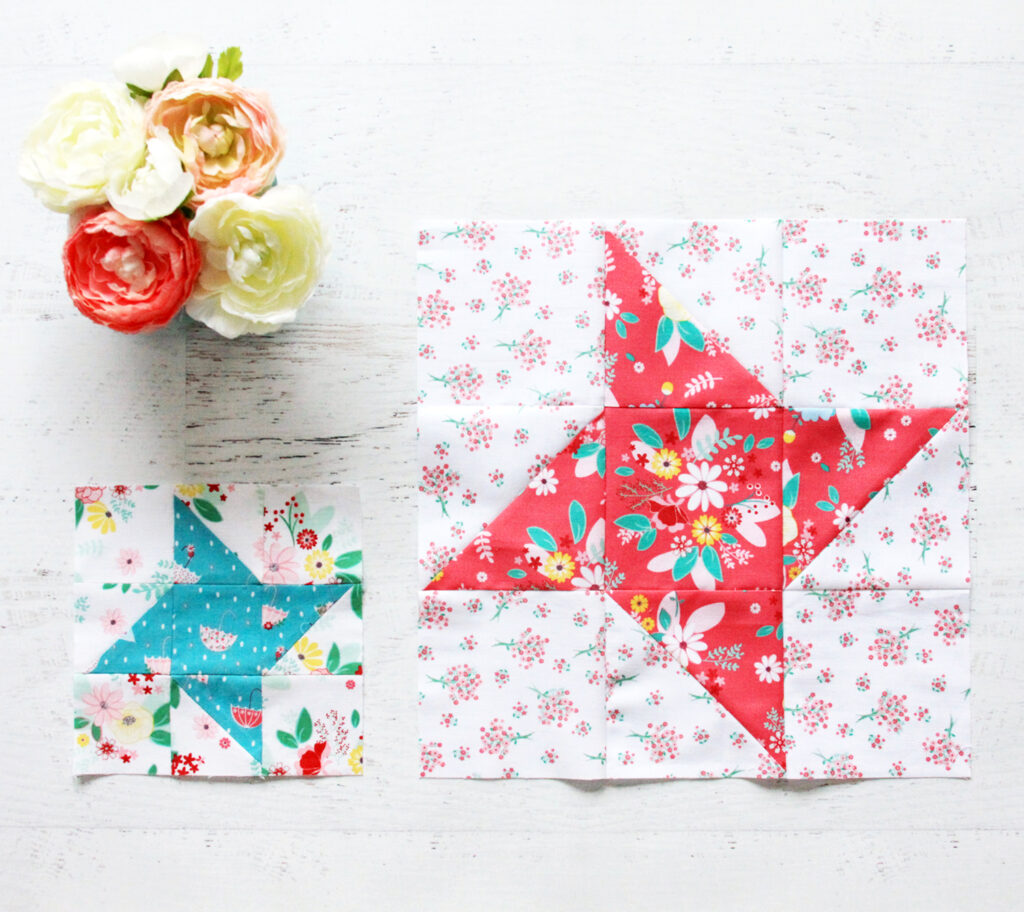 I love these little blocks! They are so perfect for beginners or expert quilters.
I did a little research into Friendship Quilts! They were often given to pioneer women as they left the east and traveled out west. The quilts were usually made in secret and embroidered with the names of the quilters that sewed the blocks. I love the idea that they were memory quilts for friends that were leaving.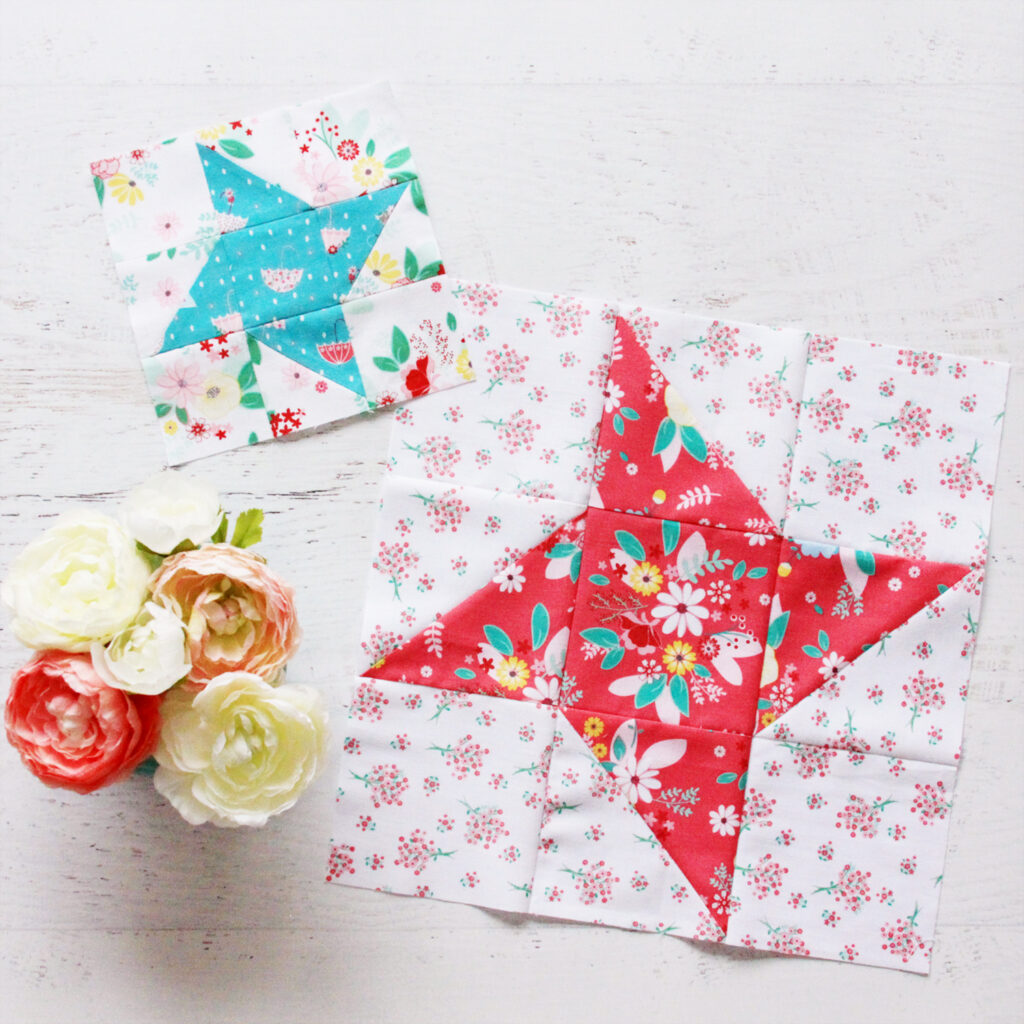 These are super easy to sew and you can sew them with all the star made from the same fabrics, or you can make the center square out of a contrasting fabric. You can even add some embroidery!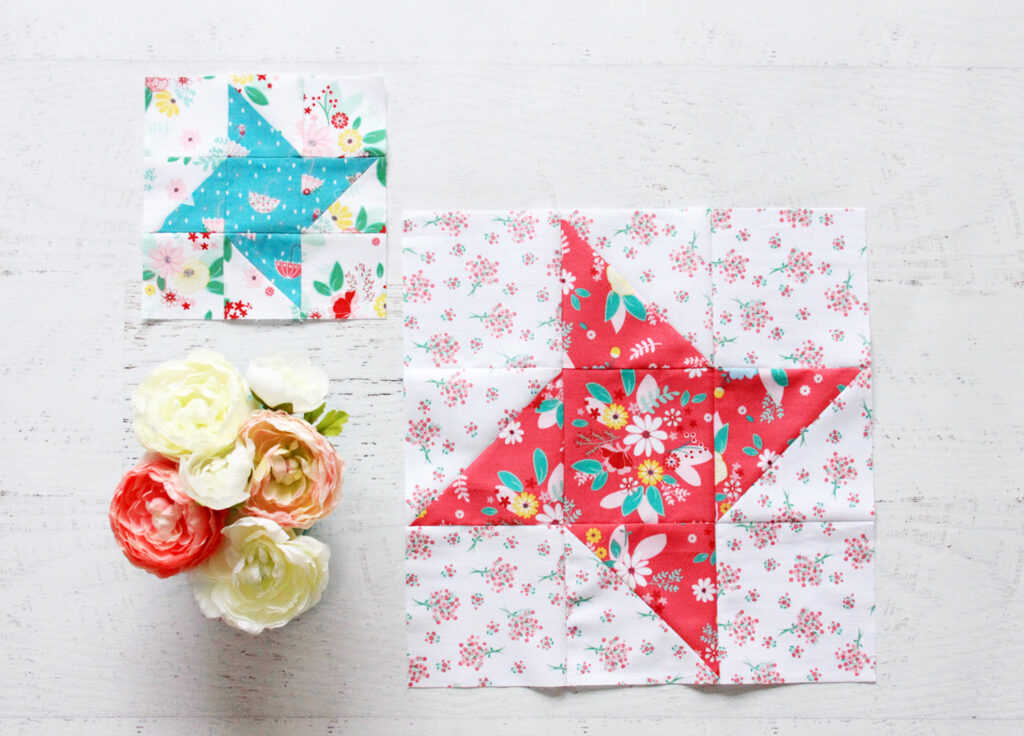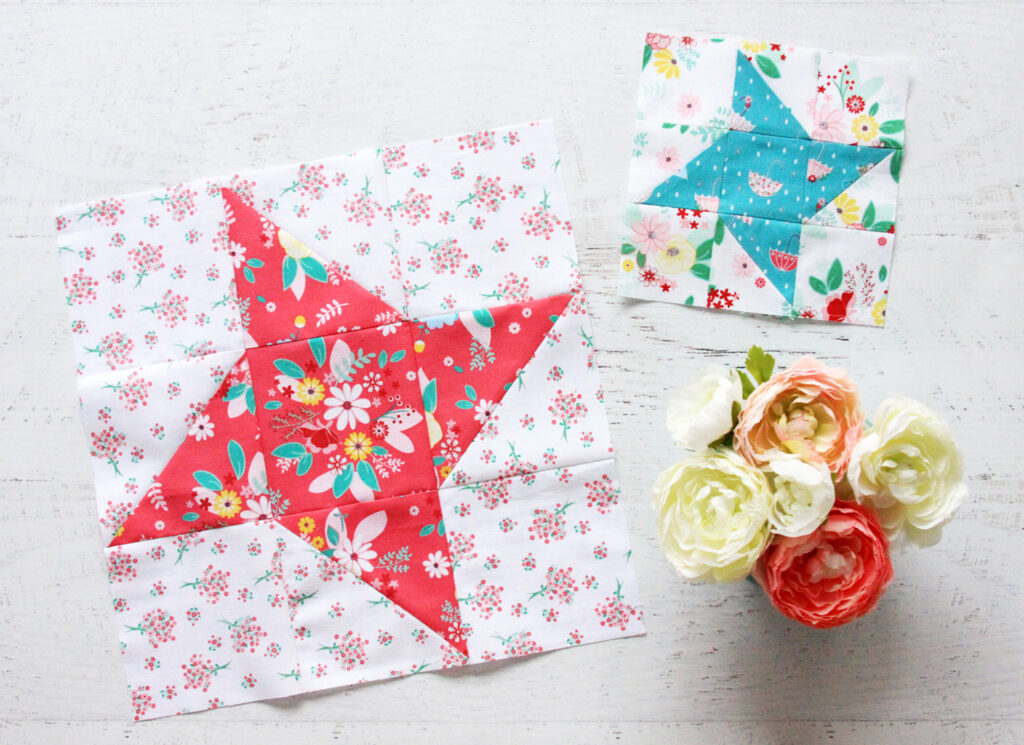 Friendship Star Quilt Block Tutorial – RBD Block Challenge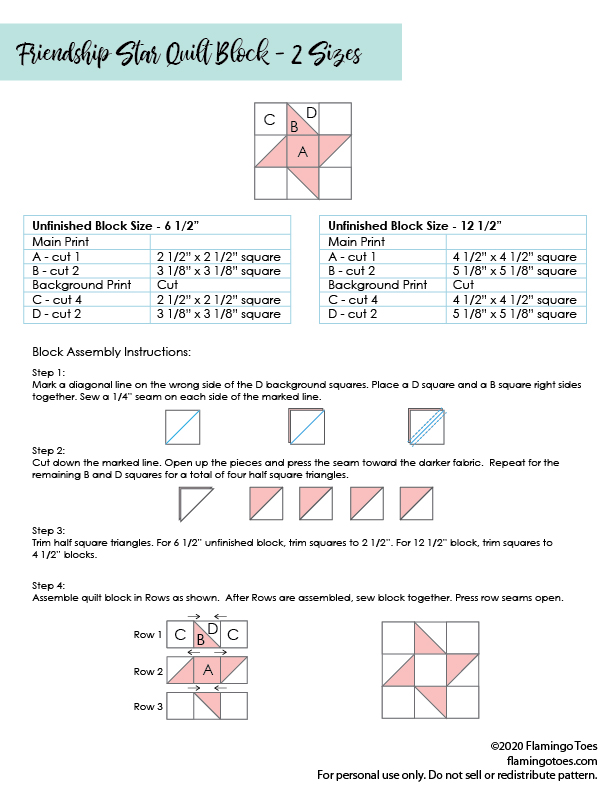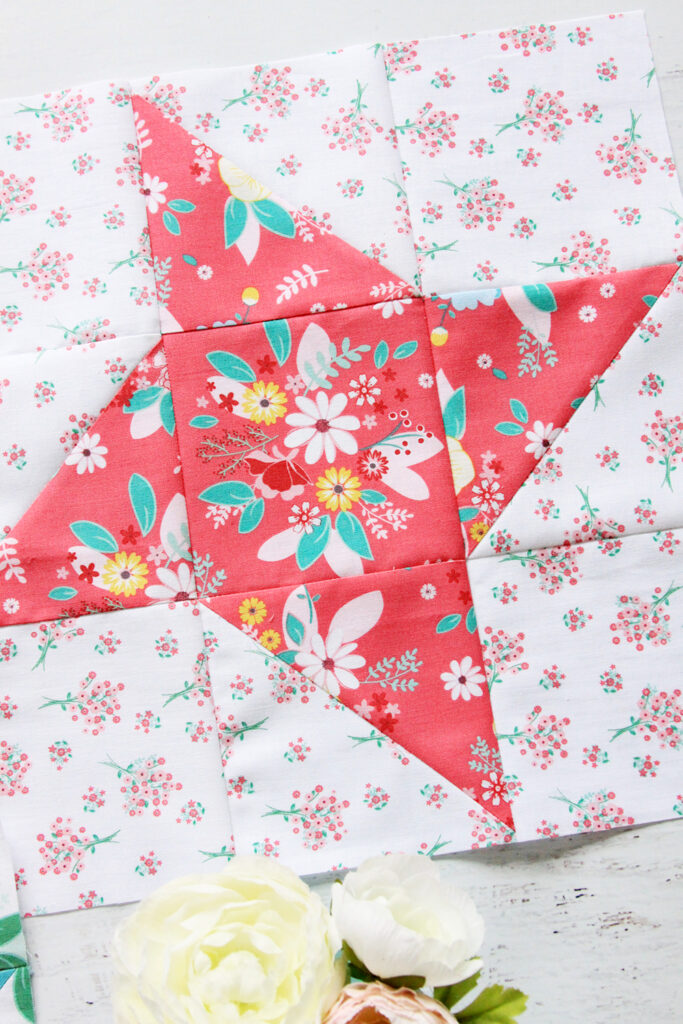 If you're sewing along with us make sure to use the hashtag #RBDBlockChallenge! You can see the blocks here.