It is the last week of our fun mini quilt sew along! This week we are showing off our Walking on Sunshine Sew Along Finish.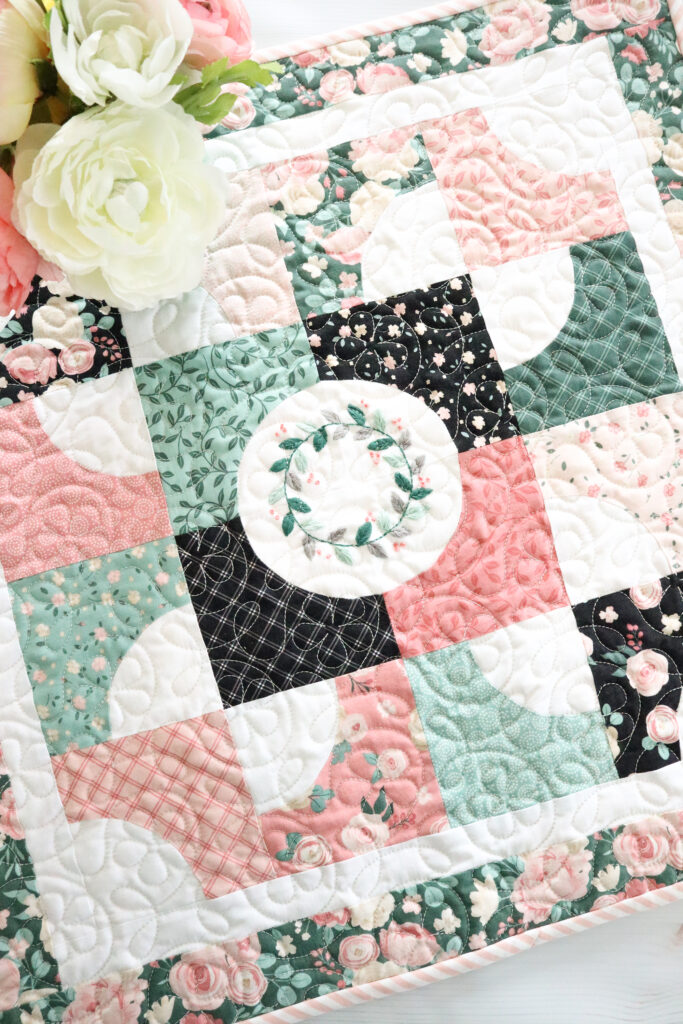 This has been such a fun sew along! We've made up our curved blocks, put all the blocks together, and added embroidery! This week we are quilting our mini quilts and adding the binding. Then we can show off our sweet new quilts!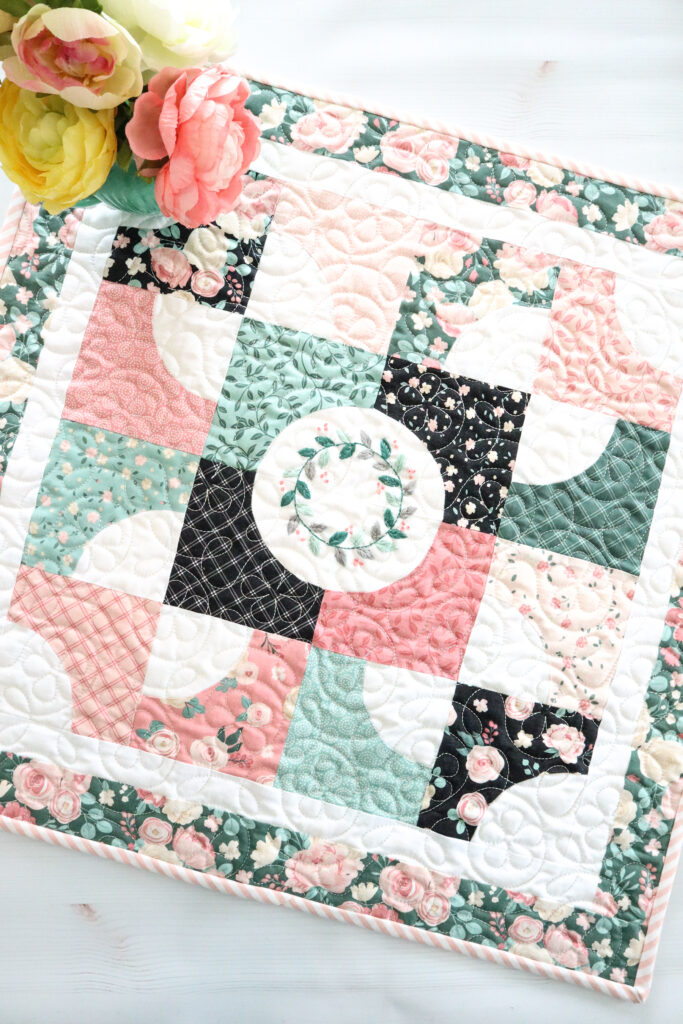 Walking on Sunshine Sew Along Finish
This quilt pattern can be found in my book, Make it Mini. The book has 13 mini quilts in it, all with a touch of embroidery! We've been sewing up the Walking on Sunshine mini quilt from the book. You can find all the weeks of the sew along here: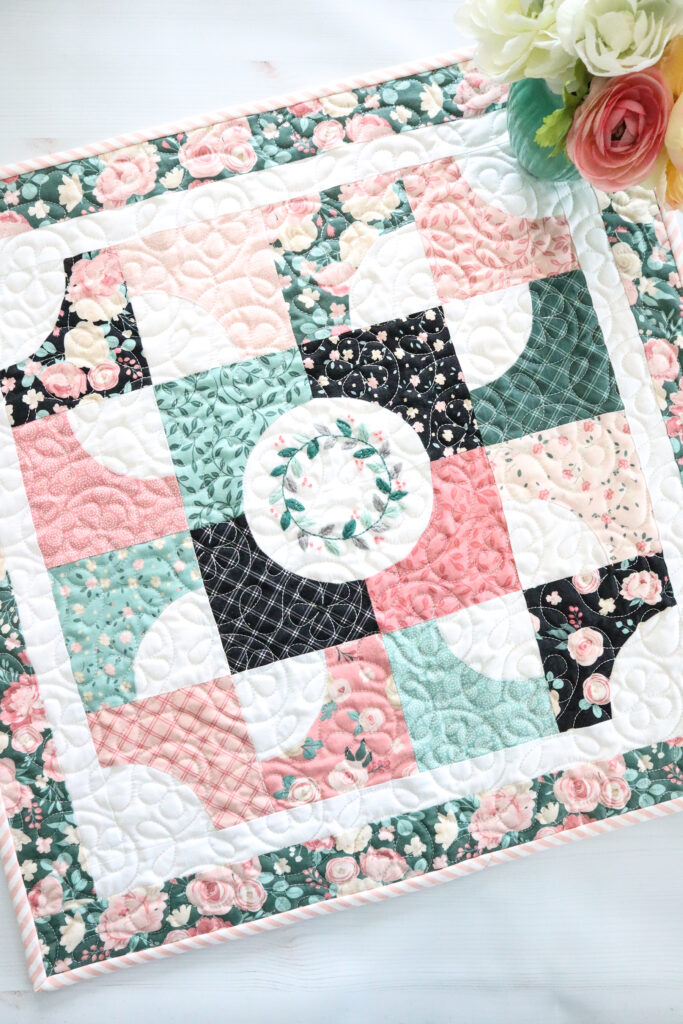 In this week's video, I'll be going over different ideas for quilting your mini quilts, and ways to quilt projects with embroidery. You can find my live videos on my YouTube Channel and in my Facebook Group at 7 pm CT (Wednesday, March 8).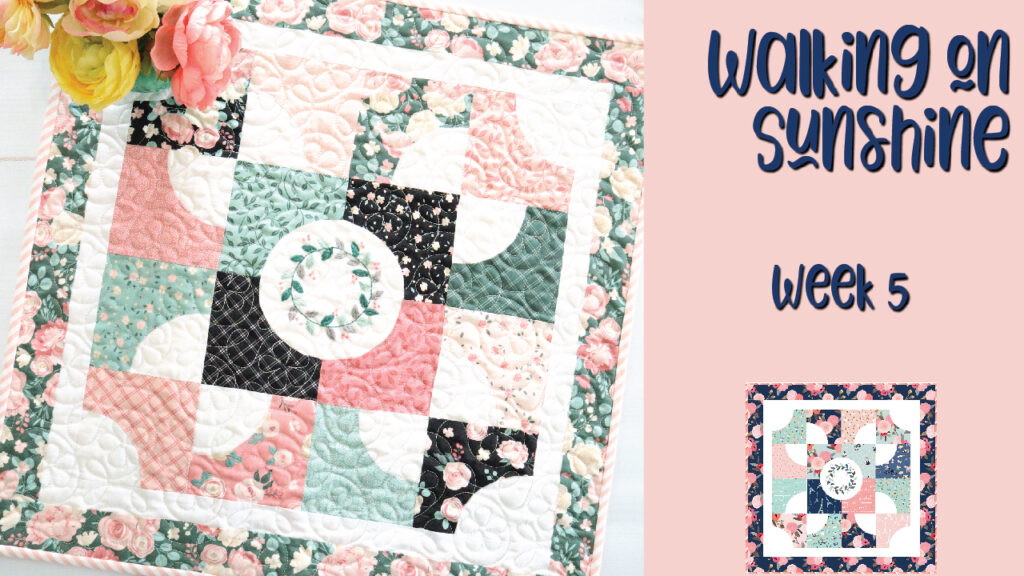 I am sewing along with At First Sight fabrics by Dani Mogstad. I am so happy with how the florals and embroidery look together. I'm going to hang this cute mini up for Spring!