I'm having such a blast sewing up this quilt with you in our sew along! Today we are sewing up the Country Daisies Sew Along Block 4!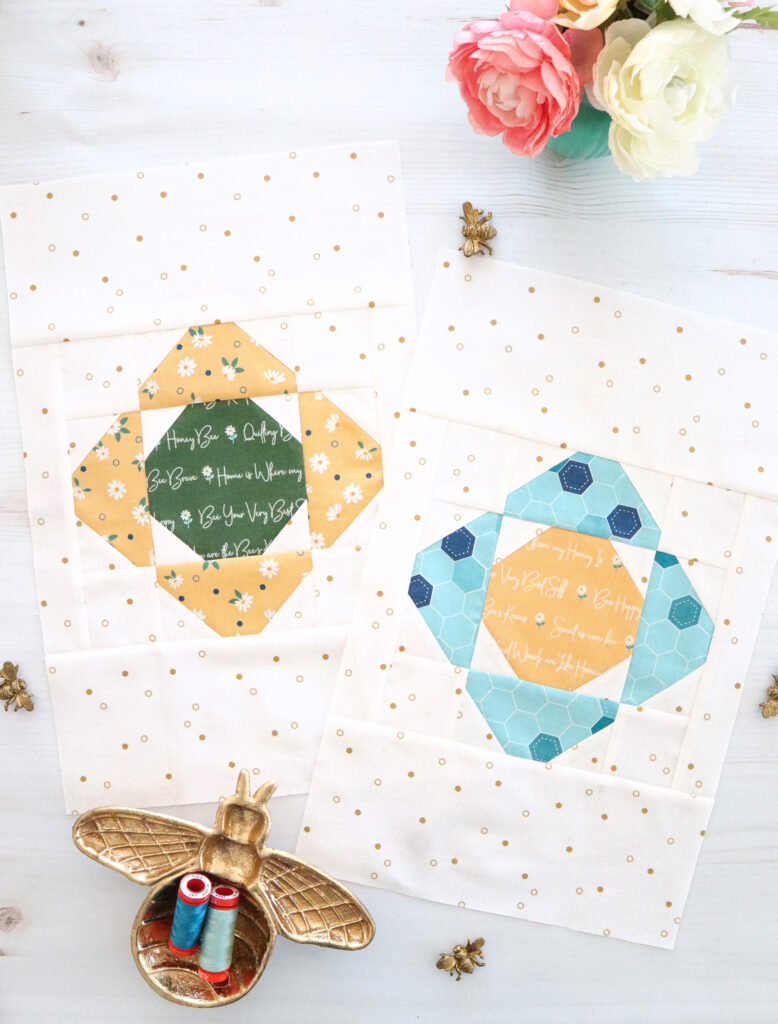 This week's block is so fun and fast to sew up! You'll be making up 8 of these blocks, but they are quick, so they won't take long. This is Block 5 in the Country Daisies Quilt and it is the block that connects the other blocks!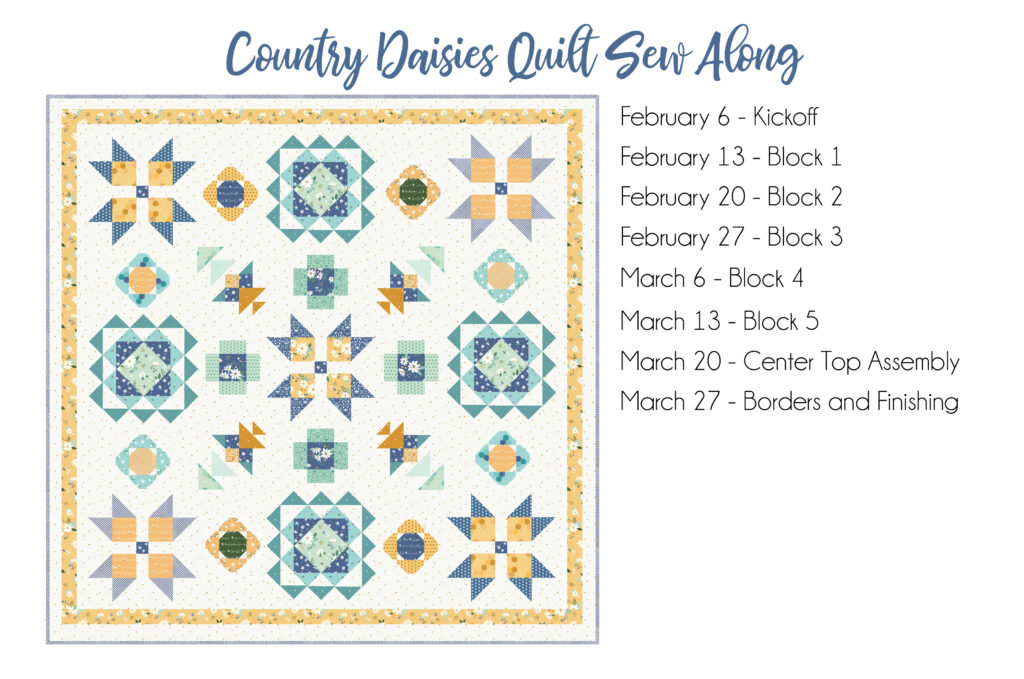 I am sewing up the quilt with my Daisy Fields fabrics! You are welcome to sew along with any fabric you'd like, but if you want to sew along with Daisy Fields, you can find shops carrying it here. Here are the weeks so far in the sew along.
Country Daisies Sew Along Block 4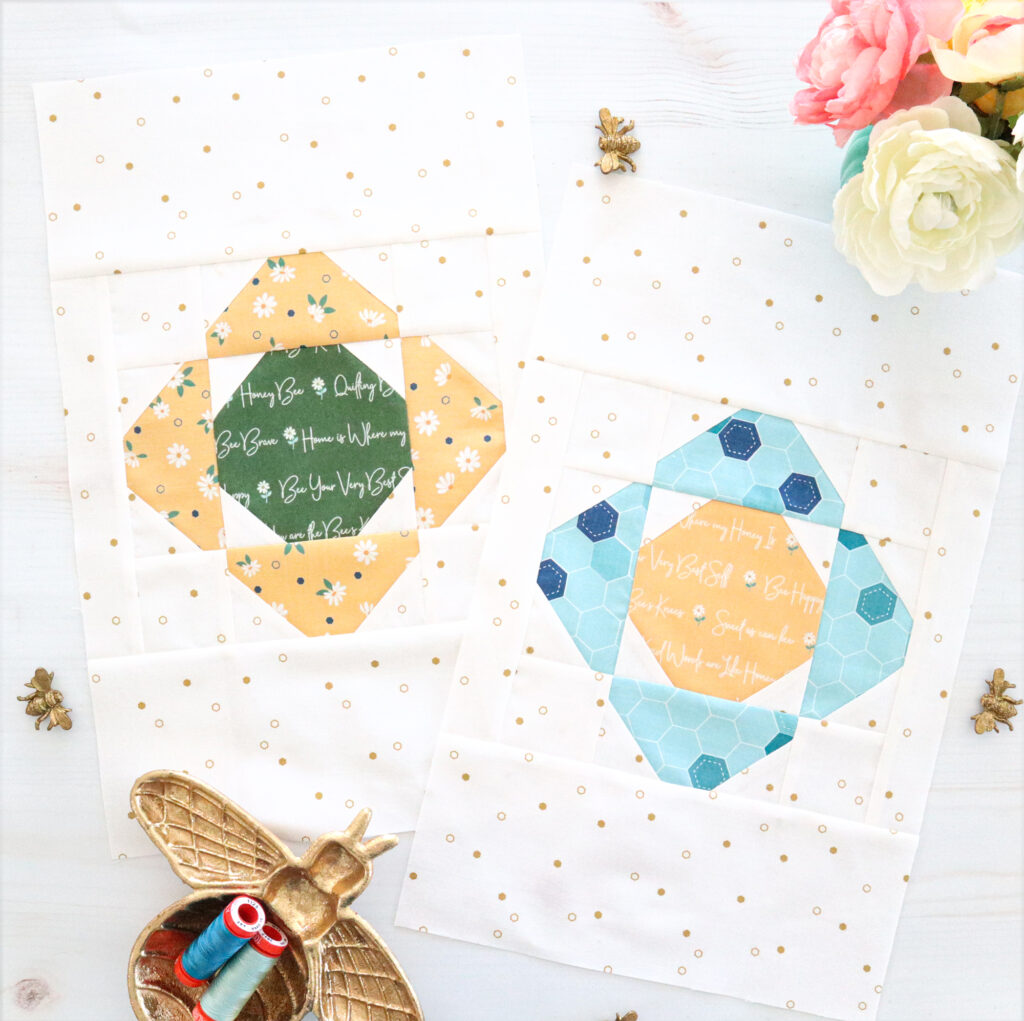 In this week's video, I'll have tips to assemble the blocks and as every week, I'll be sharing what fabrics to use if you're sewing up from the Country Daisies kit and want to keep your fabrics the same as my sample. I'll be sharing a video this week on Monday (March 6) at 2 pm CT on YouTube and in my FB Group! I'd love for you to join us – we have such a great time!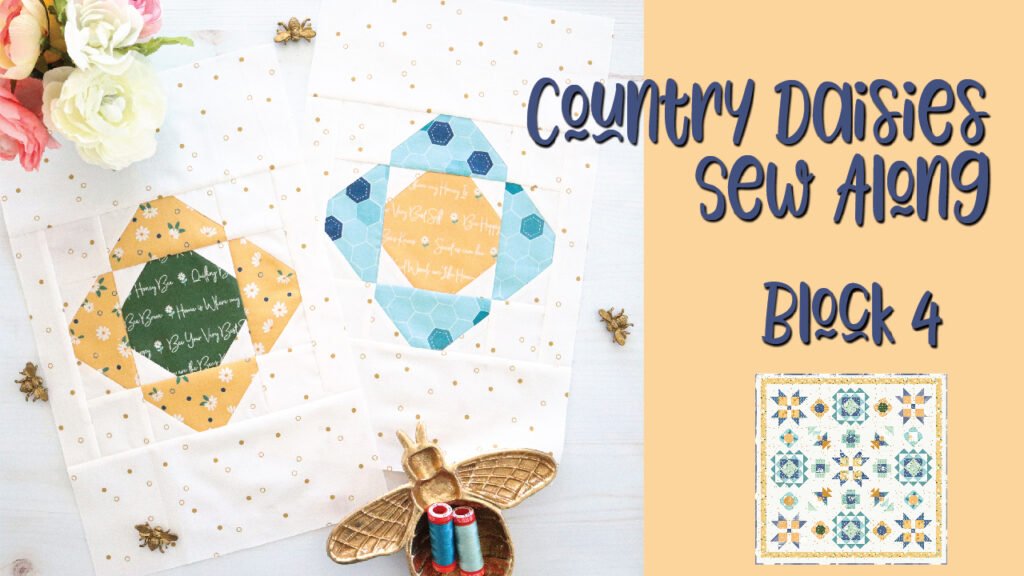 We have one more week of blocks to make and then we'll start assembling our quilts! You can still jump in at any point though, the videos will be available for you to check out at any time.