It's so fun to be winding down another year here at Flamingo Toes!! 2019 has been such a fun year – with two new fabric collections, quilt patterns, new projects and products and so much more. I feel so absolutely blessed to be able to still be sharing quilting and sewing projects here after writing this blog for almost 10 years!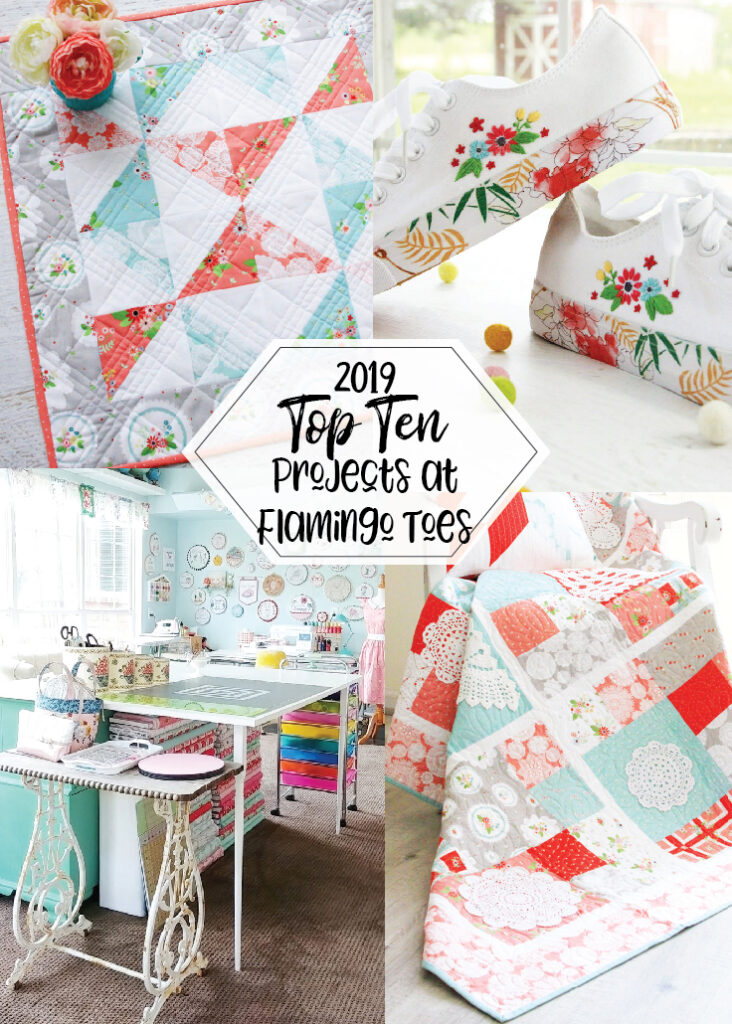 Every year I like to do a little countdown of the most popular posts and projects for that year, based on the number of visitors to those pages! So let's count down, 10 to 1, the 2019 Top Ten Projects!
Top 10 Sewing and Quilting Projects of 2019
This is such a fun mini to make up for special occasions – or just if you love cake! :) (meeeeeee!) As a fun note, I have created a large cake pattern as well that I am going to put together with these little mini cakes to create a throw size quilt pattern! Look for that this year!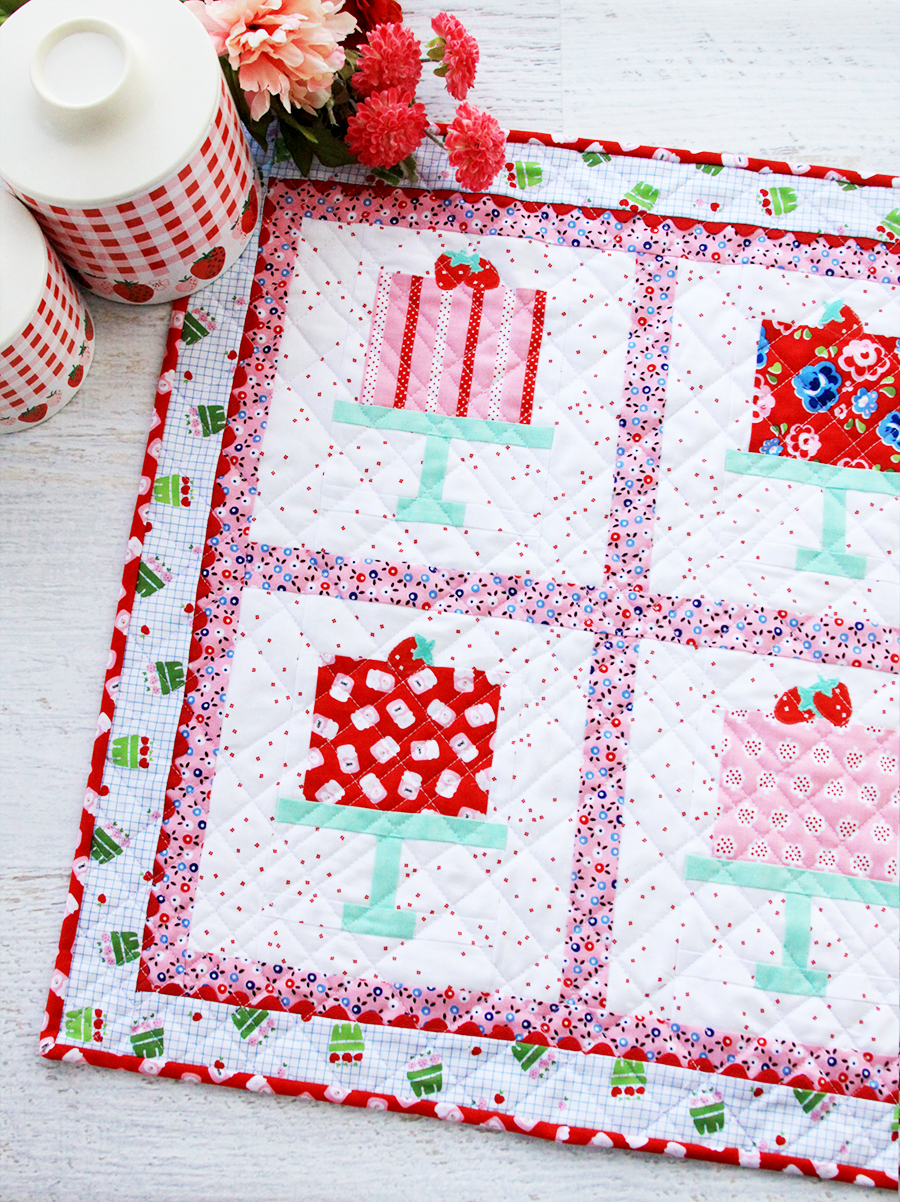 #9: Camper and Bicycle Cross Stitch Patterns
This year I was finally able to start converting some of my designs to cross stitch patterns! I am excited to be doing even more of these in 2020!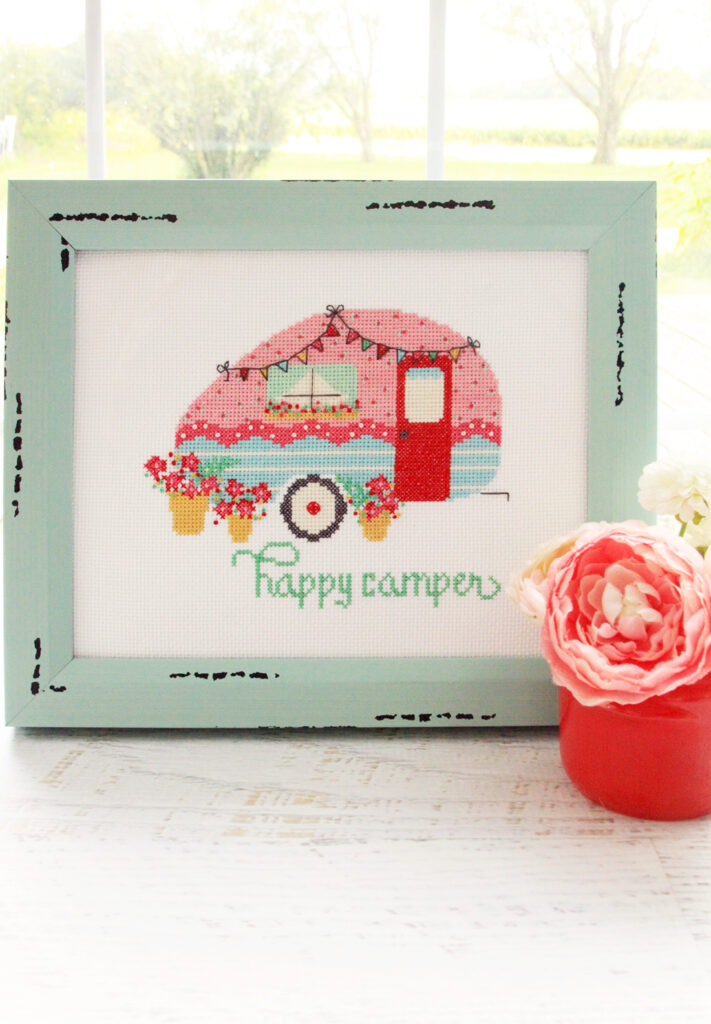 #8: Floral Spiderweb Quilt Pattern
This fun Mini Quilt was a project I created with my Babylock embroidery machine this year! I love the little floral spider and how fun it turned out with the dresden spiderweb.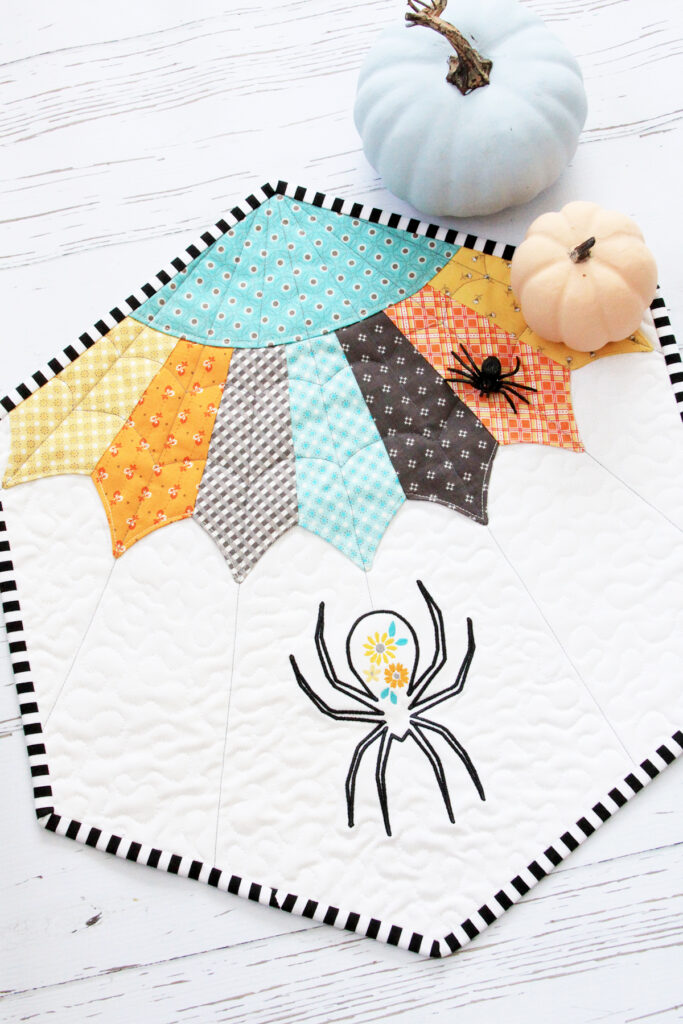 #7 – Starry Skies Free Quilt Pattern
This quilt was so fun to design and it's such an easy quilt to sew up! Click the link above for the free pattern!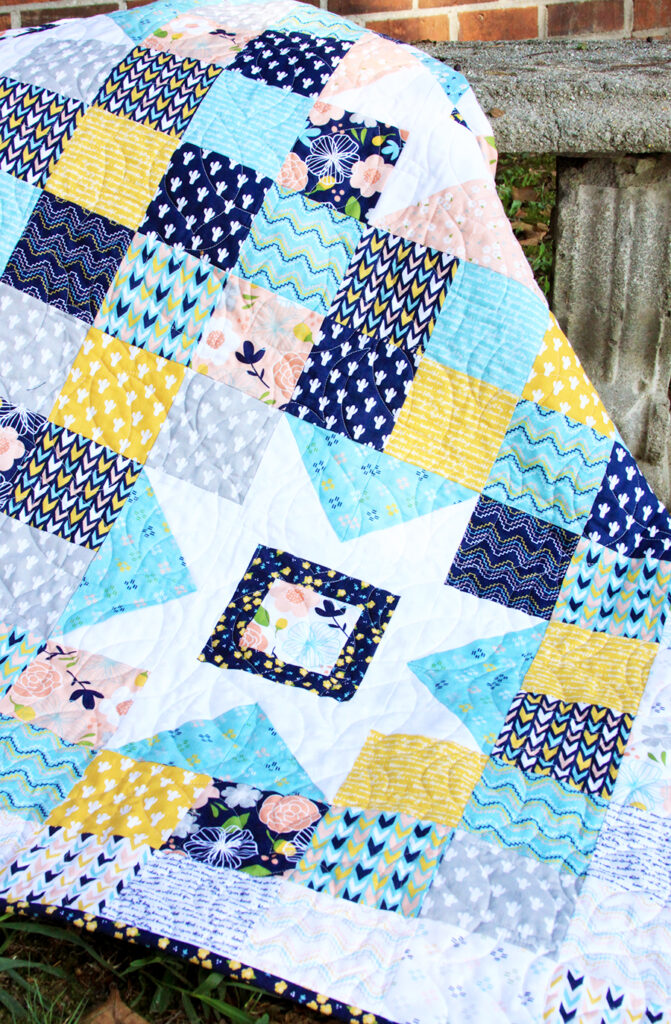 #6 – Vintage Paths Pinwheel Mini Quilt
This little mini is such a fun quilt to put together and a great way to practice half square triangles, or use up extras you have from a different project!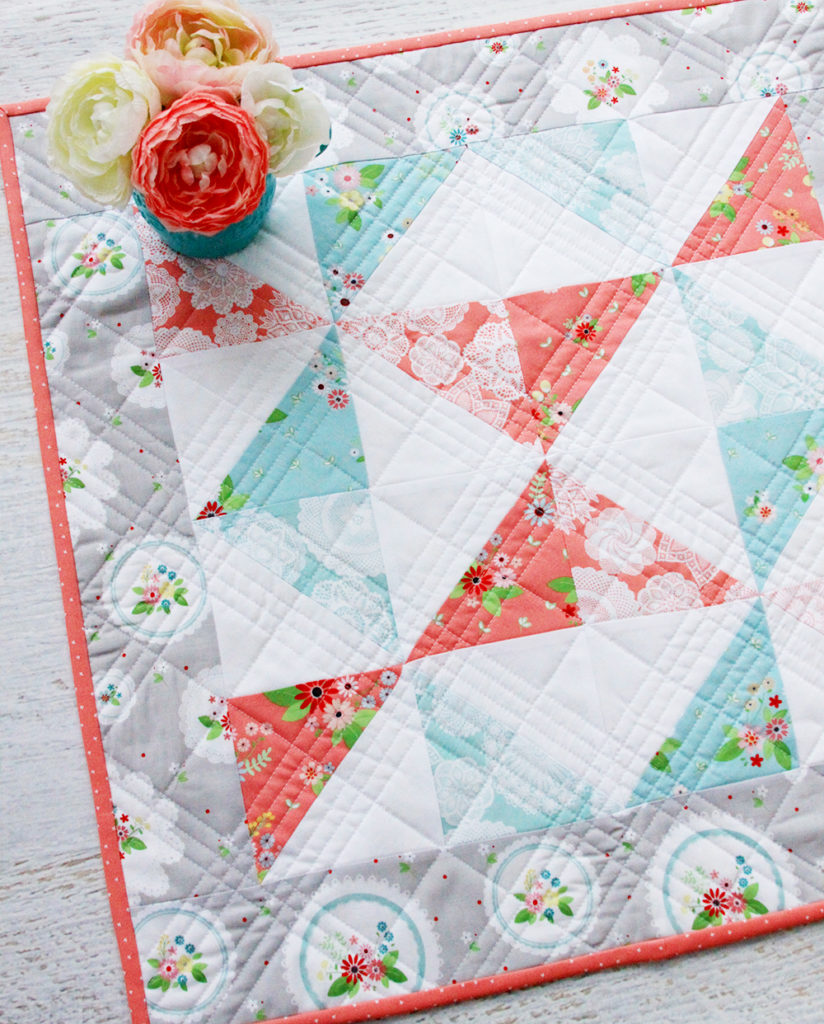 #5 – Vintage Doily Keepsakes Quilt Pattern
I've wanted to create a doily quilt for ages and making one with Vintage Keepsakes fabric was a perfect match! This quilt is great for 10″ stackers too!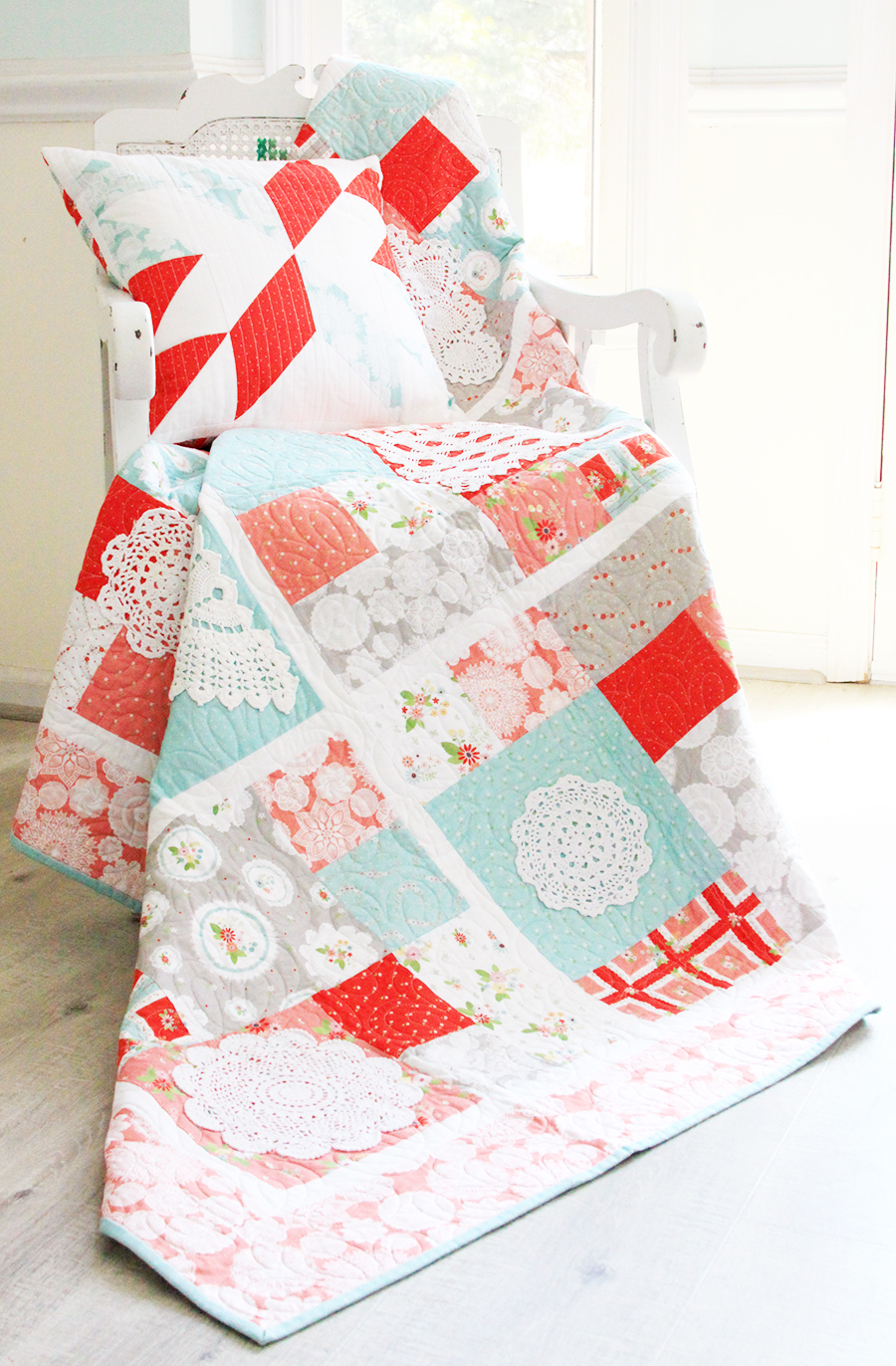 If you've been around a bit you know I love shoes and embroidery – and I love combining the two!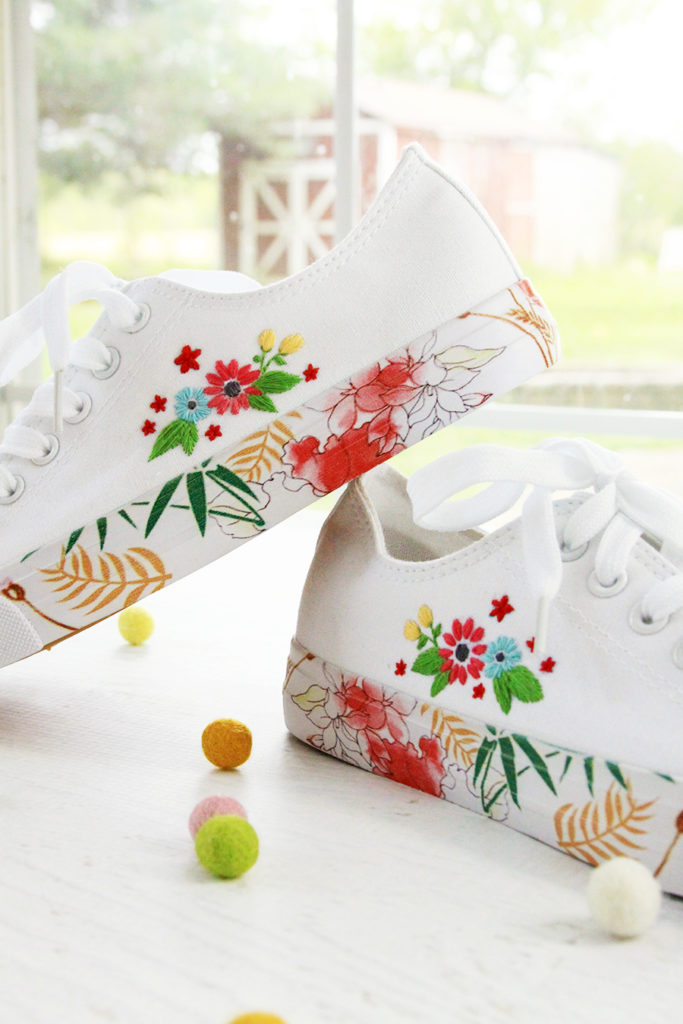 #3 – Hearts and Kisses Quilt Pattern
This Hearts and Kisses Quilt is one of my favorite quilt patterns I designed for Vintage Keepsakes! It's 10″ stacker friendly too!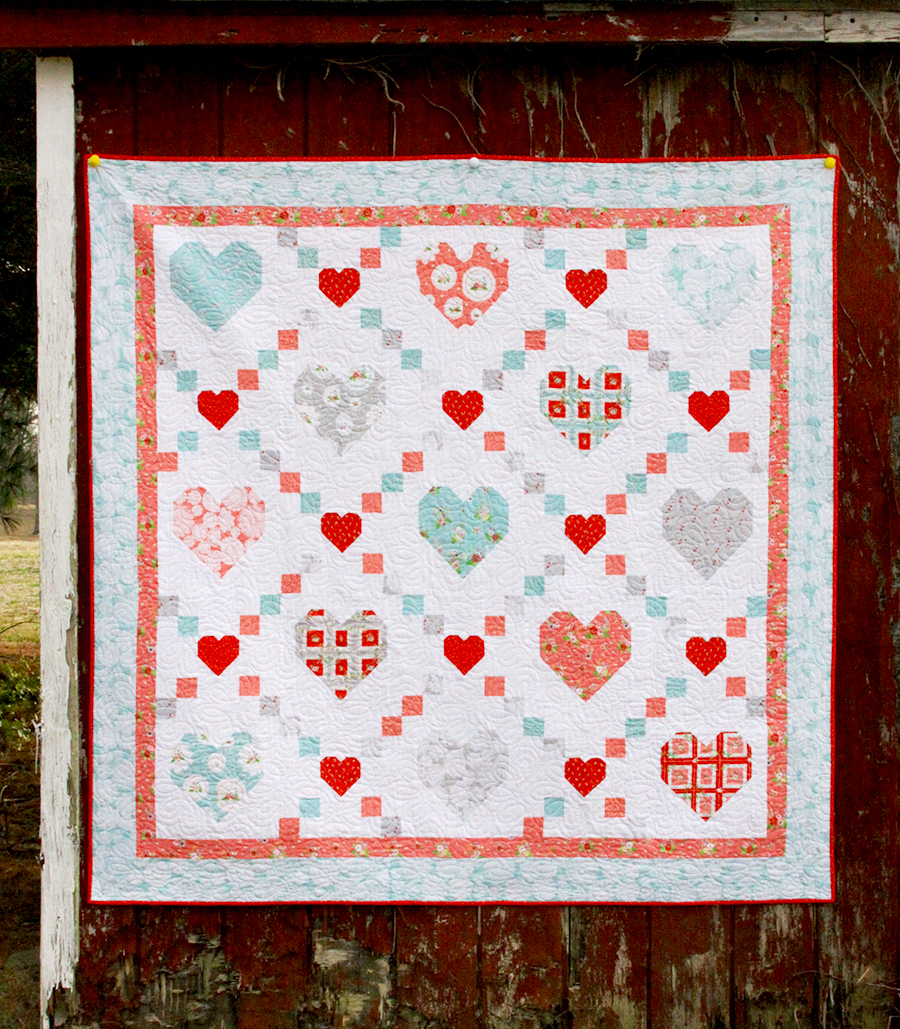 #2 – Black and White Neighborhood Mini Quilt
You can have a blast using up scraps with this little neighborhood mini quilt! I want to make up other versions this year as well – Spring, Summer and more will be so cute don't you think?!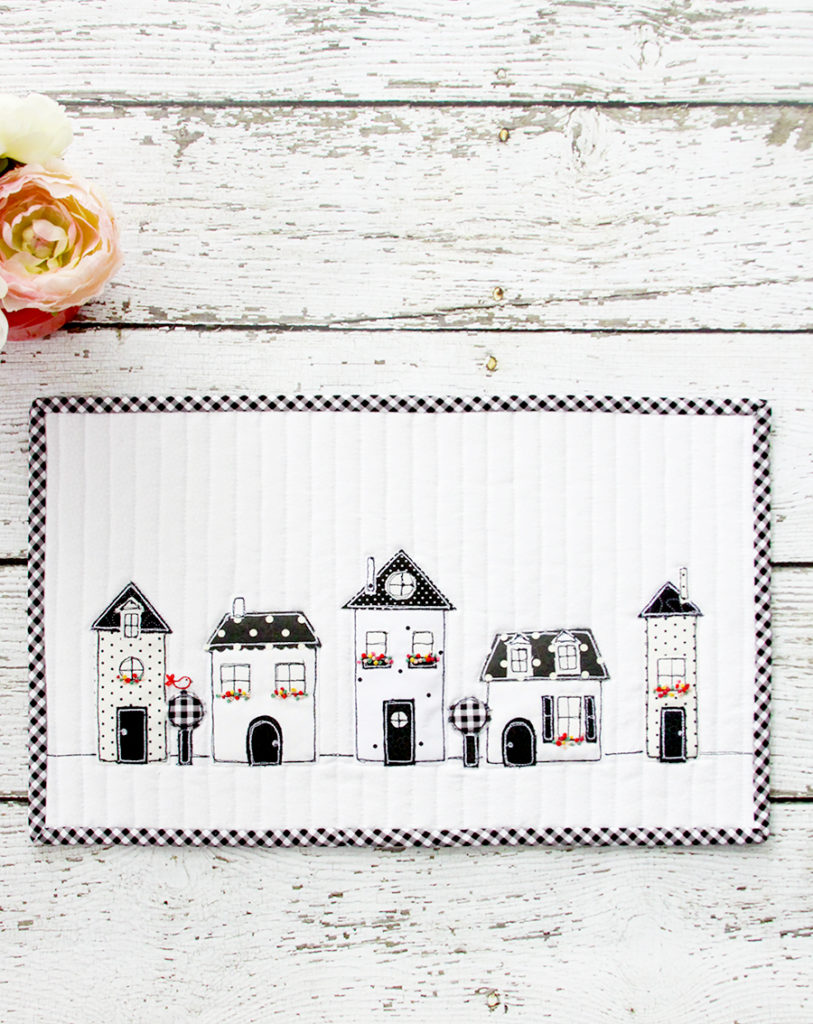 #1 – Sewing Room Studio Reveal
I'm so excited that my Studio is the number one post this year – mainly because I'm so excited about how it turned out, but also because it took forever to do haha! I'm so excited that you all love it too!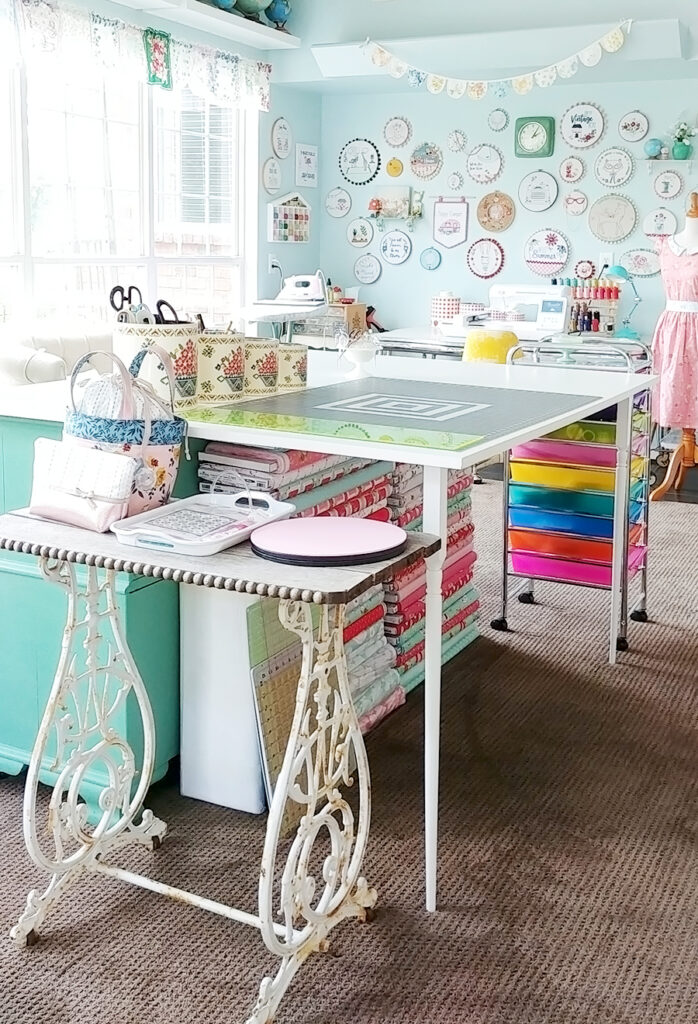 Thanks so much for visiting and following along this year!! 2020 will have lots of fun new things too! There is a new fabric collection right around the corner – Singing in the Rain comes out in March! Plus there will be lots more free projects, new products and hopefully some fun surprises too!
What fun quilting and sewing projects did you work on this year? Let me know in a comment below!