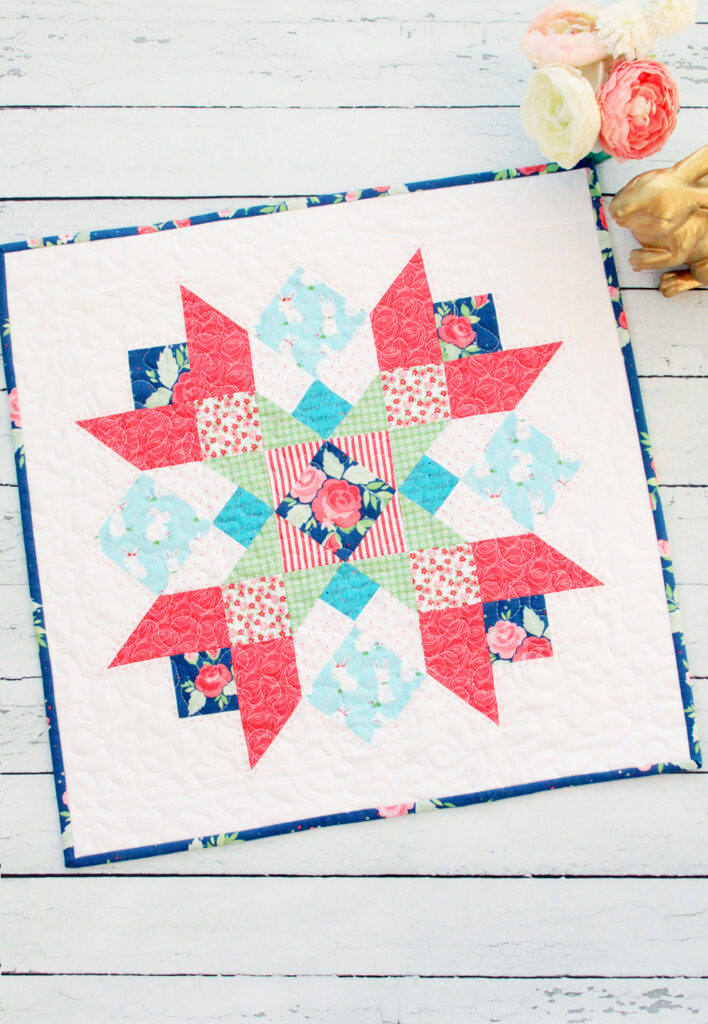 Have you seen the new collection from The Tattooed Quilter called Winifred Rose? It's darling florals, little bunnies and sweet geometric prints!! I've decided to make up all the Barn Quilts in Lori Holt's book, Farm Girl Vintage 2 and I just love how this Winifred Rose Mini Quilt turned out!
Winifred Rose Mini Quilt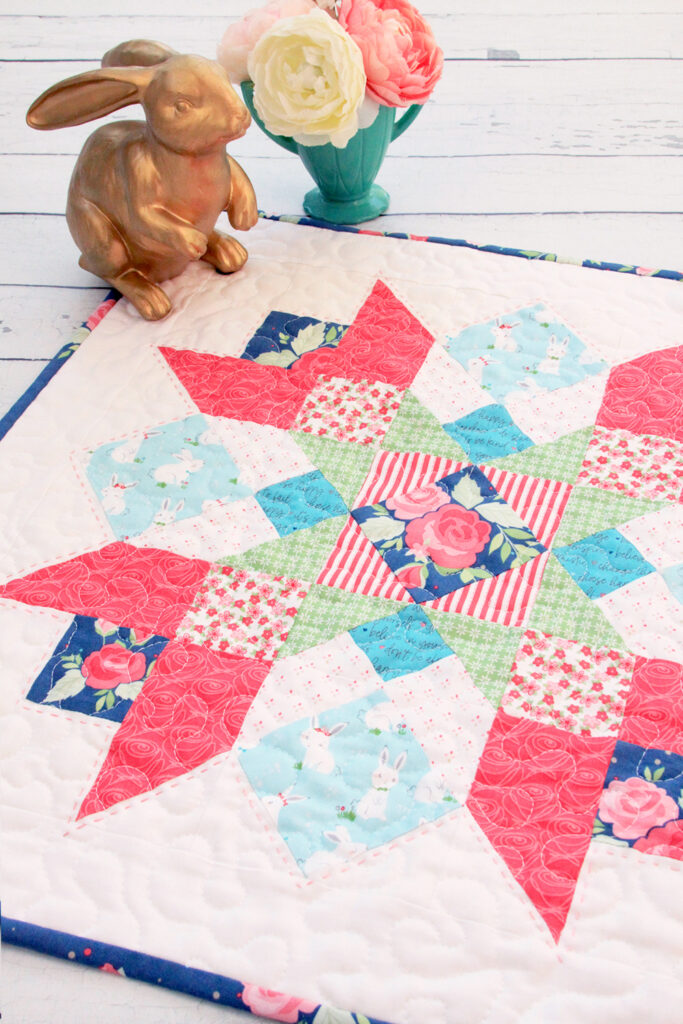 Aren't the colors in this new fabric line pretty? They're so great for all the Spring, Valentines and Easter projects!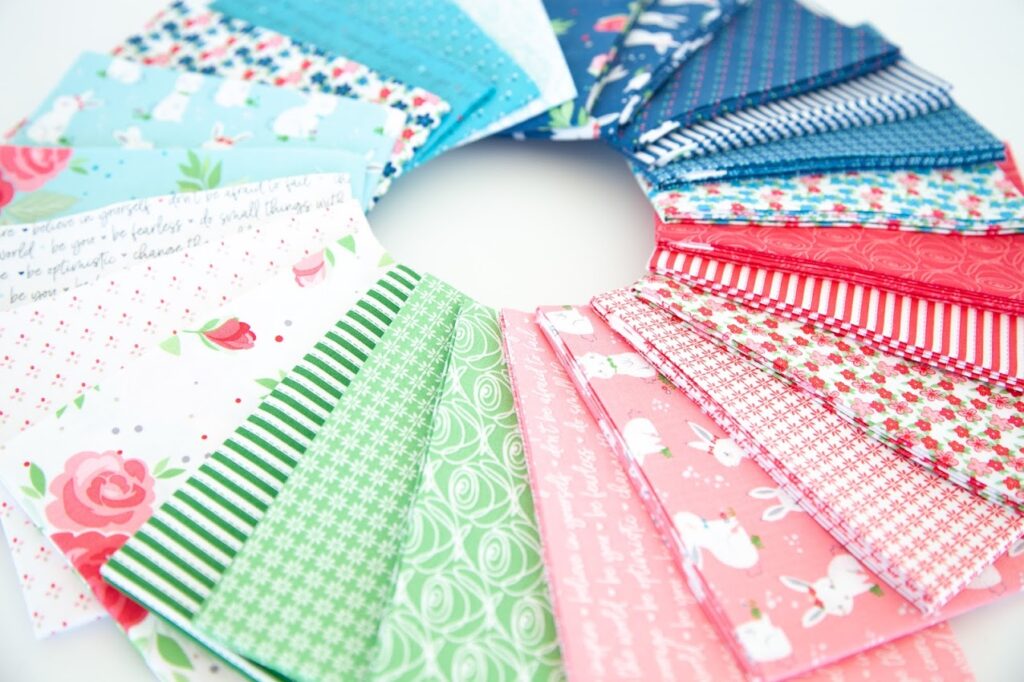 The pattern for the mini quilt is from Farm Girl Vintage 2 by Lori Holt- she has four barn quilt designs in two sizes each in the book and I'm going to make them all this year! This is the Hayride Star pattern, I thought it was perfect for showing off the sweet fabrics.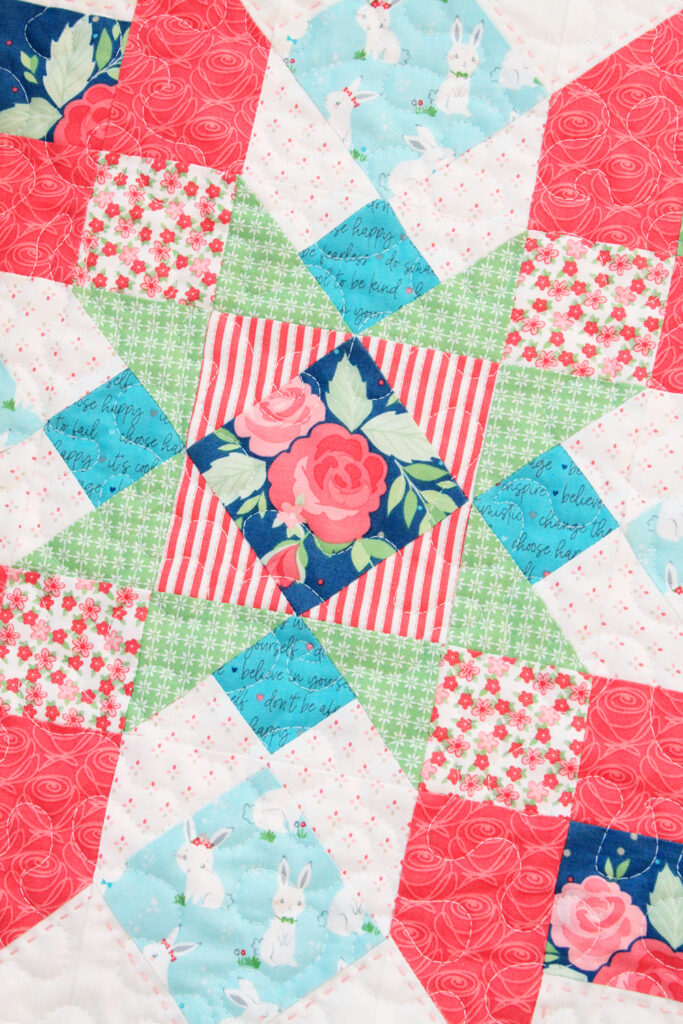 The fabrics are all Winifred Rose and the background fabric is white on white Blossom (also by the Tattooed Quilter!) I made the mini quilt almost exactly the same, I just changed the background border to 2 1/2″. That makes the finished mini 20″ x 20″.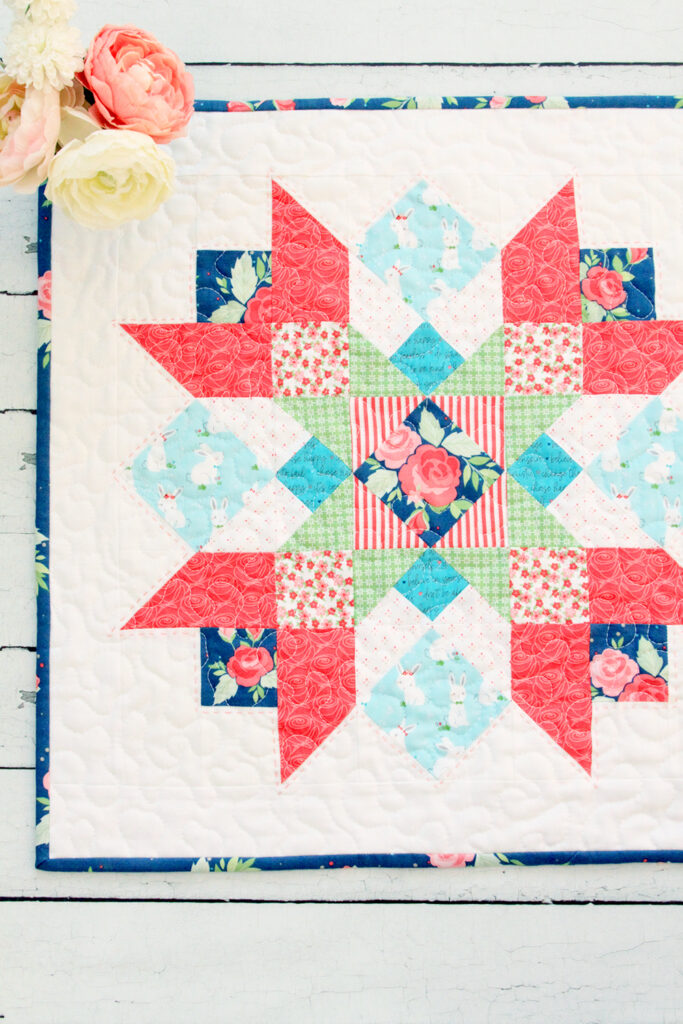 I also added a little embroidered running stitch around the large star – I think it's a great way to outline and set off the whole things. I used 3 strands of Aurifil floss color 2425.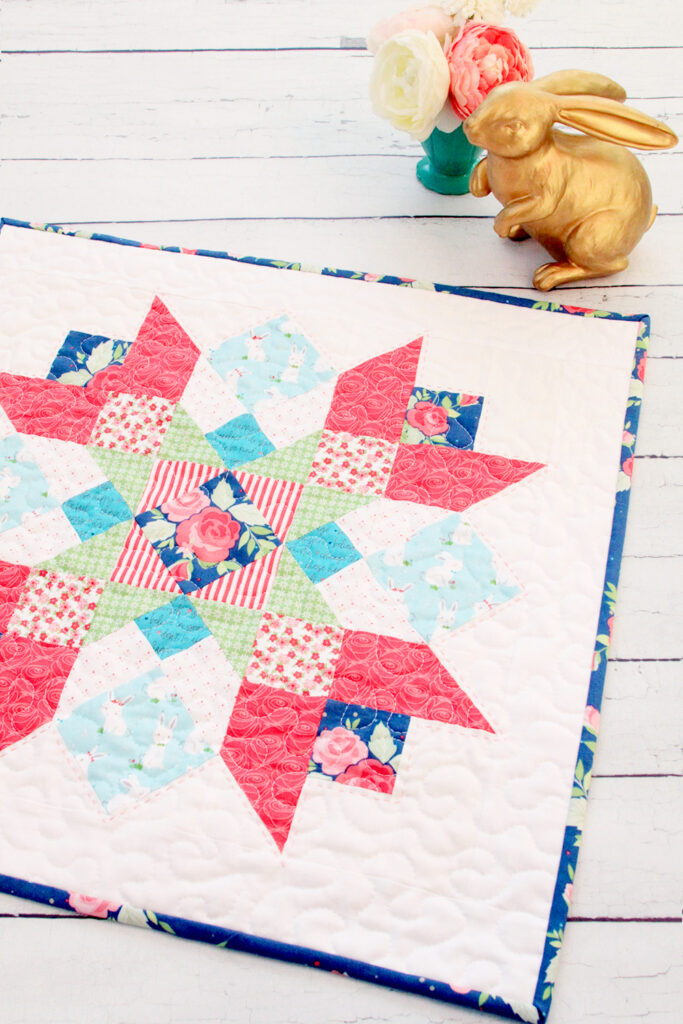 These little bunnies are just the cutest! I am going to make an Easter project with those – something with the little pink colorway I think!
You can find Winifred Rose at online and brick and mortar quilt shops!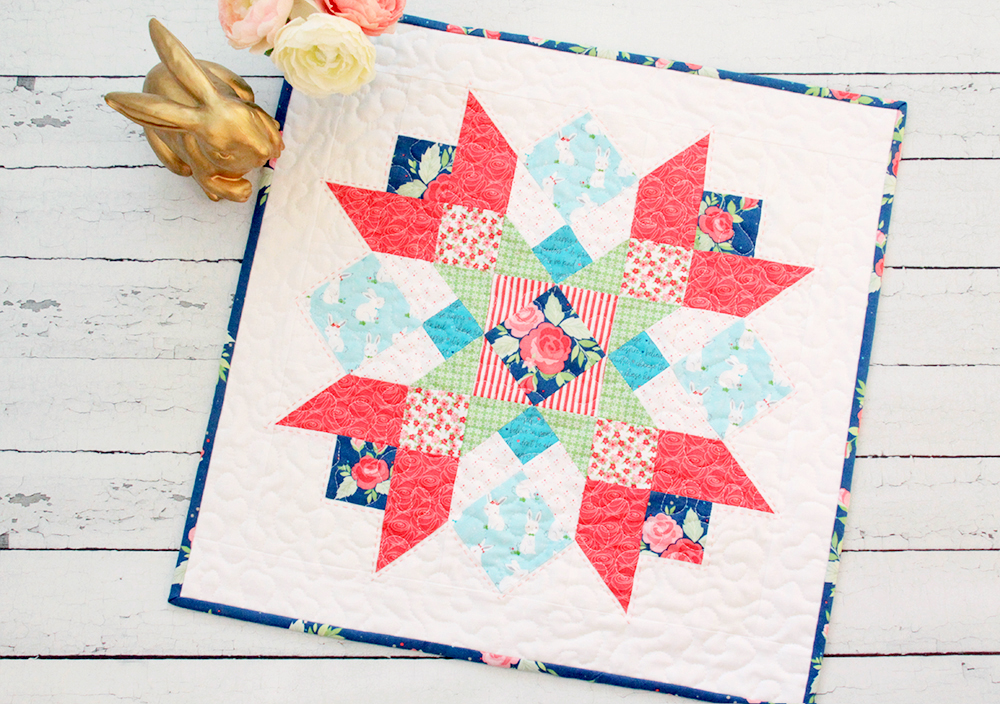 What do you like most about this quilting project? Let me know in comment below!