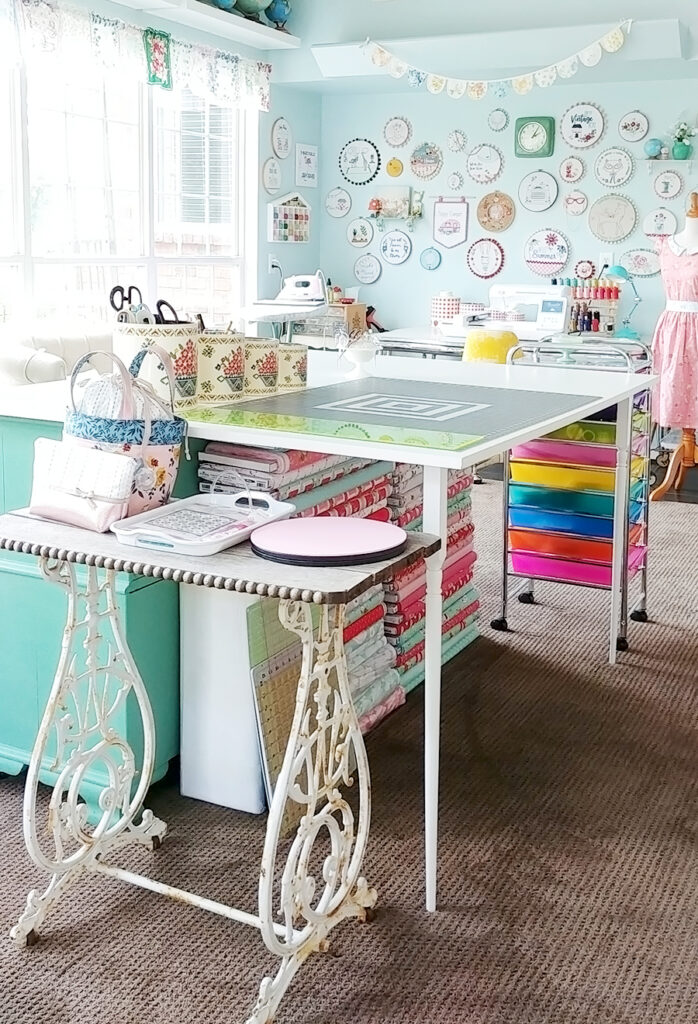 I'm so excited to be finally revealing my sewing room studio today!! We've only lived here four years haha! I absolutely love how it turned out – it's so fun and it's so fabulous having a spot for everything.
It has a vintage vibe (of course) and we diy'd several things as well! Let me show you around!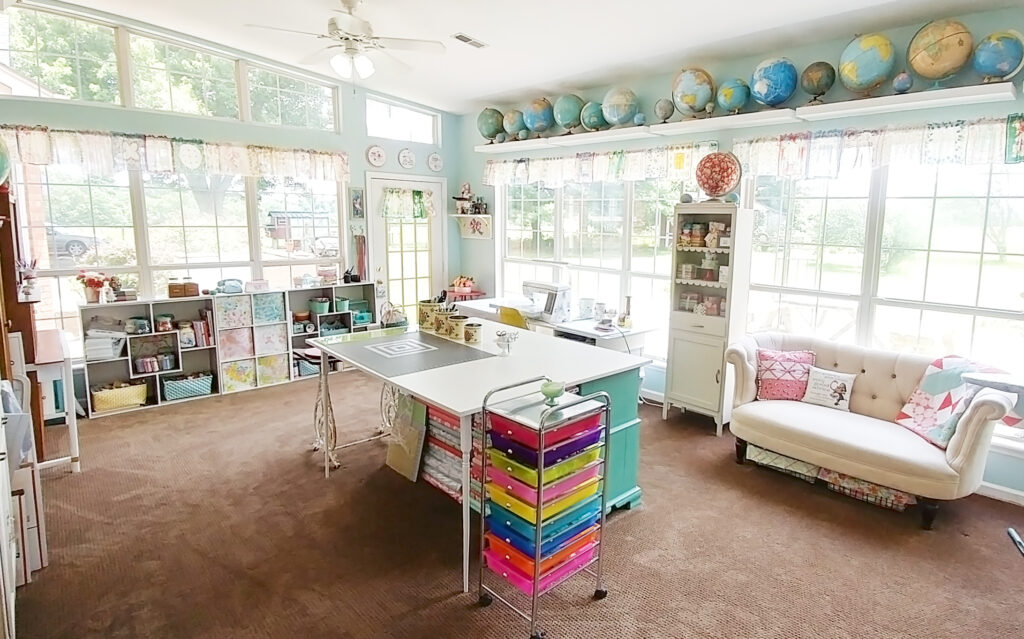 This is the first time I've ever had a dedicated work/sewing space! In our previous houses I just used the dining room table and a closet (or two)! So when we found this house with a converted patio/sunroom, I immediately stuck my flag in the ground and claimed the room! This is right off our family room so I can leave the door open and hear everything going on but still be separate – it's great! And let's talk about all those windows!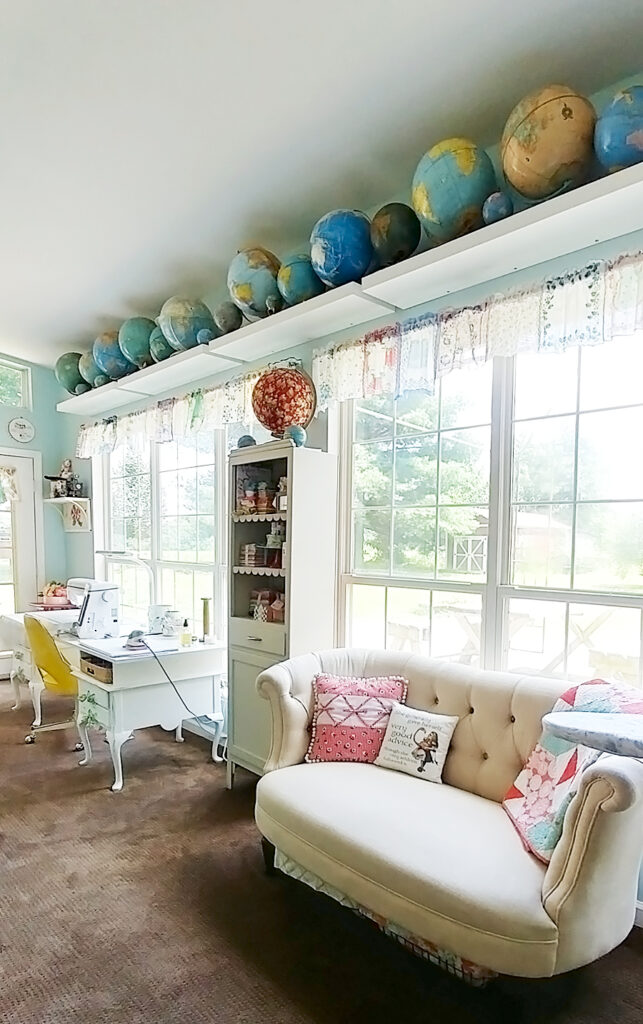 I've run some shelving over the windows along the long wall – they are perfectly for showing off my vintage globe collection. I love the color they add to the room too! Updated: The valances are made from vintage handkerchiefs – you can find my tutorial for those here! I love how much color they add to the room.
I've got a fun little loveseat in the room as well. It's great for when someone wants to come in and hangout while I'm working! Or for just sitting and stitching on.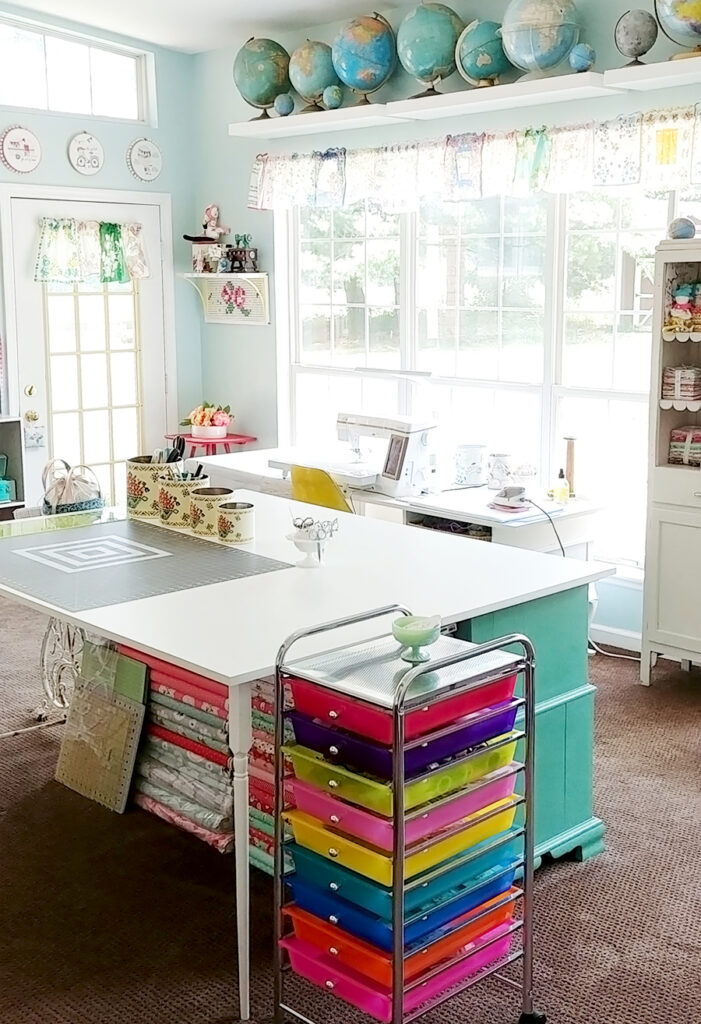 One of my favorite parts of the room is my cutting table! We took my son's old dresser and painted it a pretty green with chalk paint! Then my husband added a large tabletop with legs on the back side of the dresser. It's so big and perfect for cutting and planning projects.
I like to use vintage cannisters for storage – they look so much cuter and they can hold so much!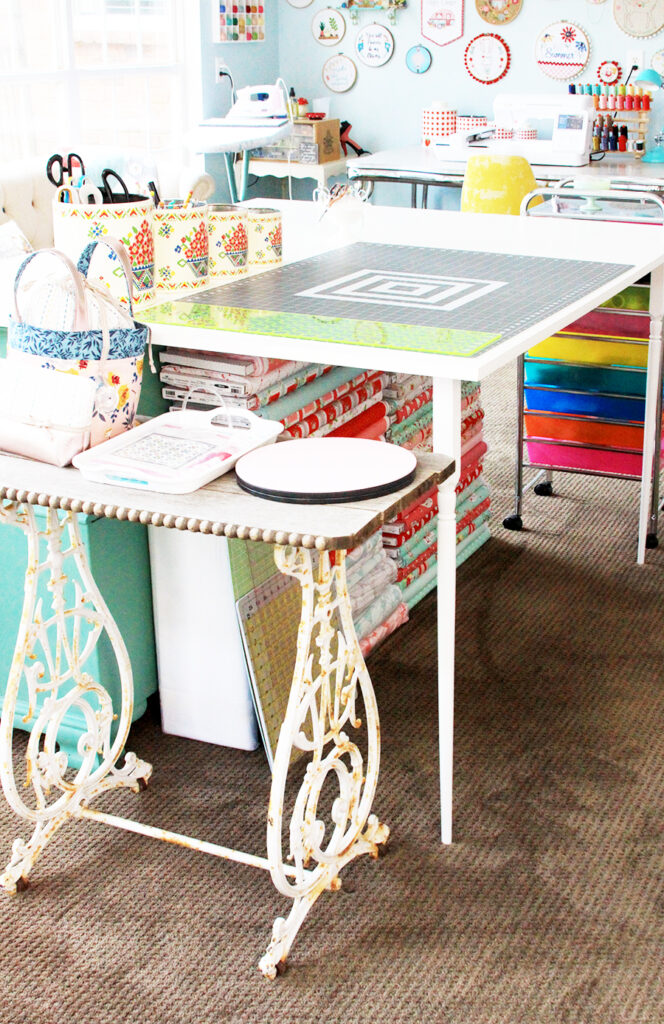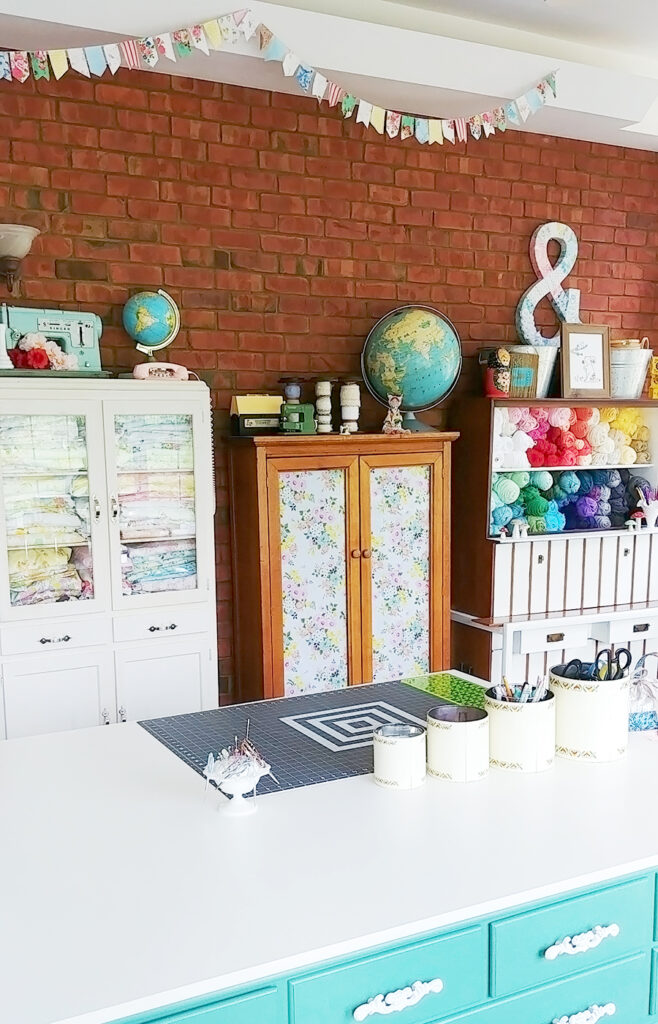 I've found some vintage cabinets for holding fabric and supplies – they're not the same but I love the eclectic look they have together. The cabinet on the far left is for vintage sheets and fabrics, the center cabinet holds current fabrics and basics and the right cabinet is for yarn and mailing supplies for my shop!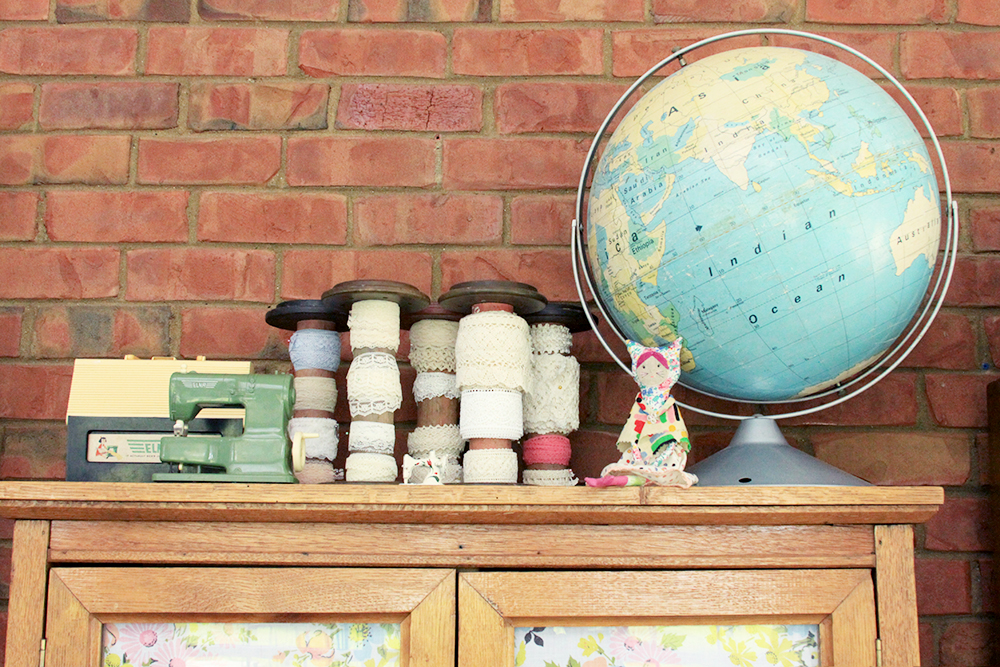 I've had so much finding little decor things as well – and using vintage items for storage like these wood spools for my lace.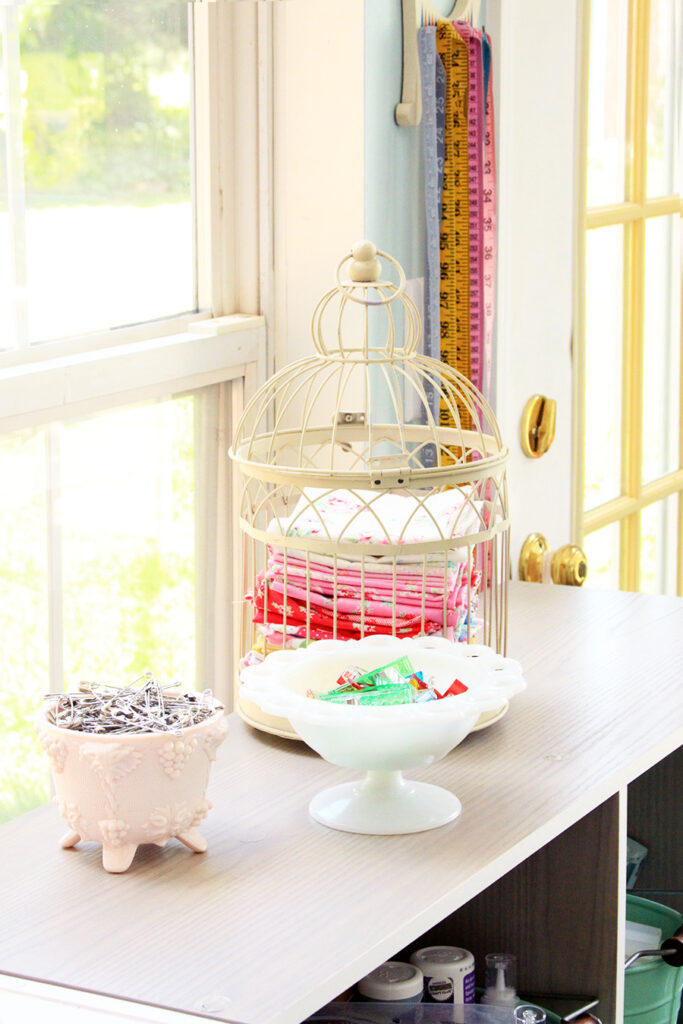 We DIY'd the table for my main sewing machine too! It's made of two end tables and my husband created this tabletop that is raised above the end tables with little legs. The baskets hold my templates and notions that I use most for sewing. I couldn't find any drawer pulls I liked so I used sweet vintage fabric as the handles!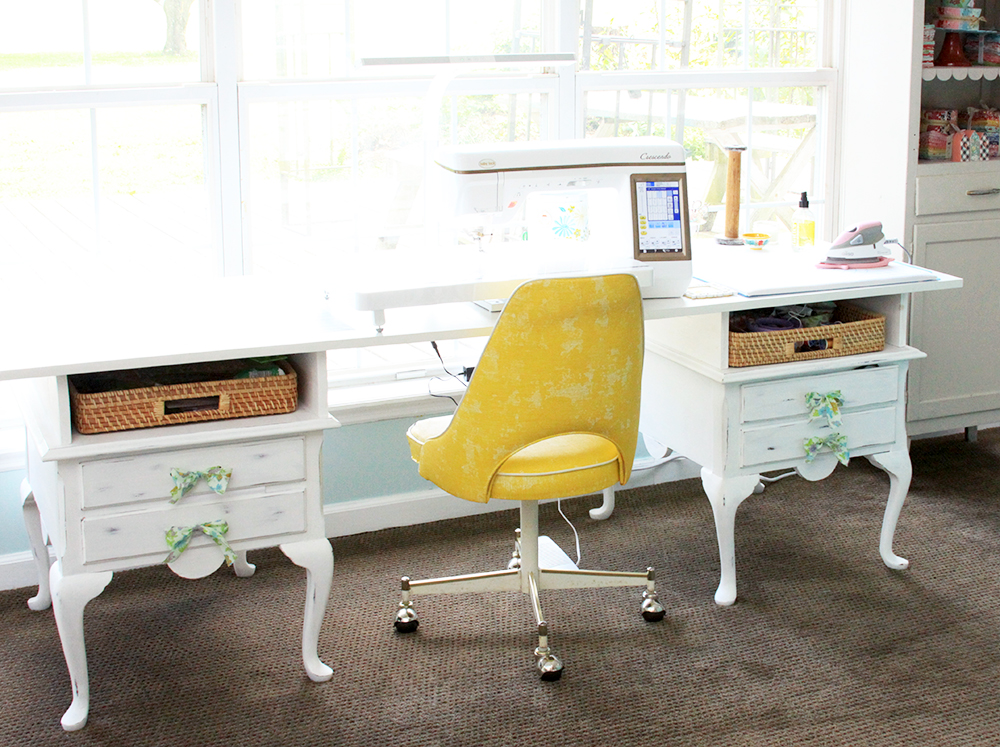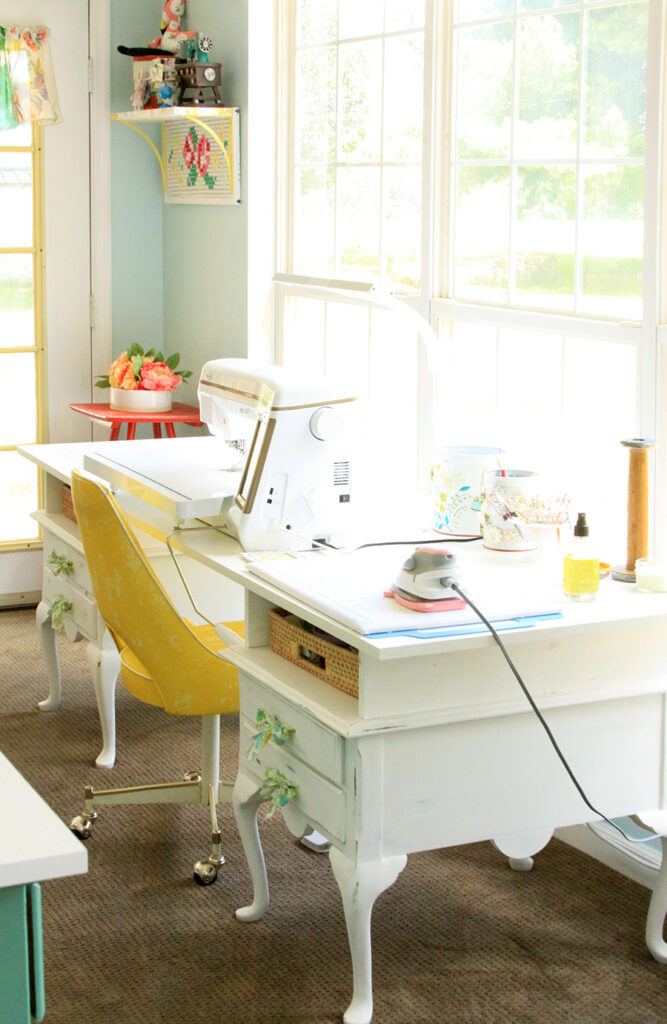 I've added some more storage for notions and fabric along the short wall too! I used vintage sheets to cover the cube boxes that are in the center there – I love how much color they add.
And of course – all the hoops!! I have gathered up my favorite hoop art for the wall over my embroidery machine.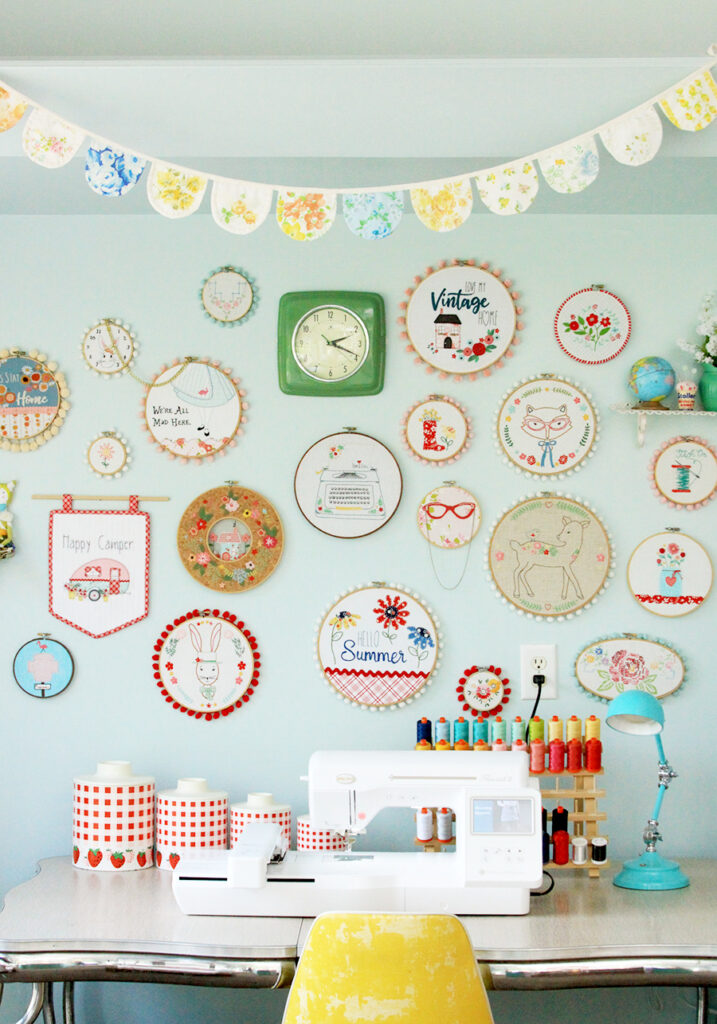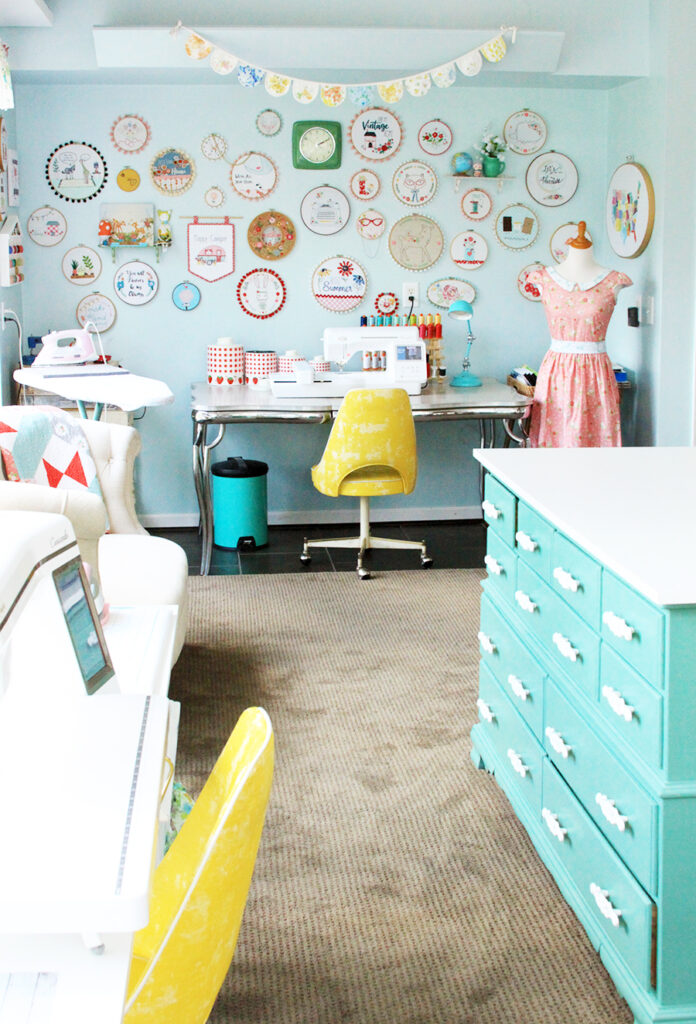 I just love how it's all come together! It's definitely a dream space to create in!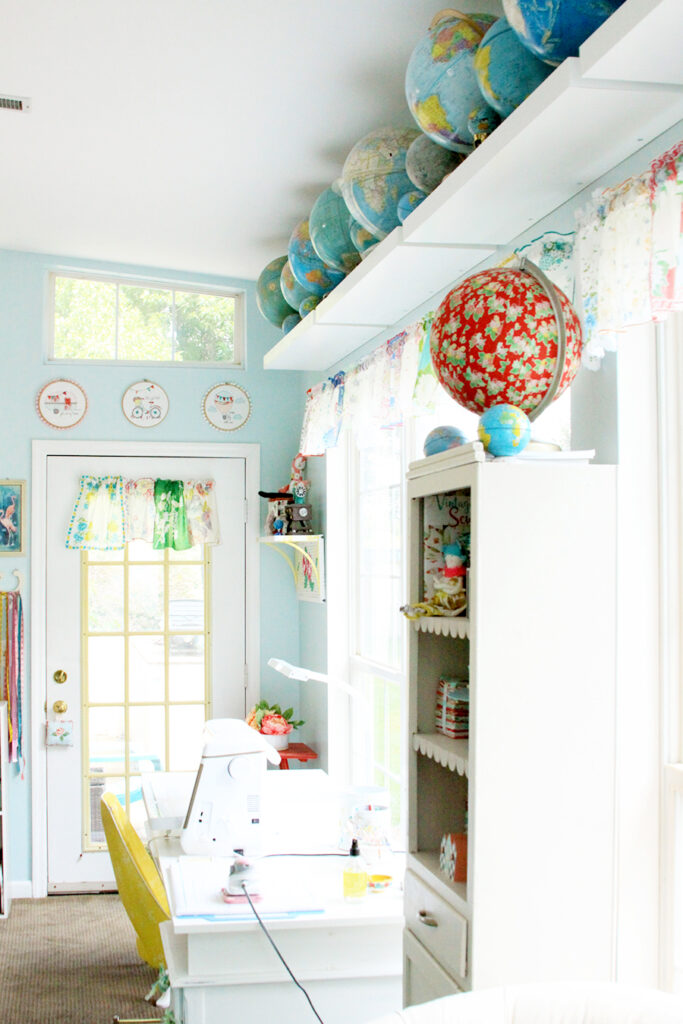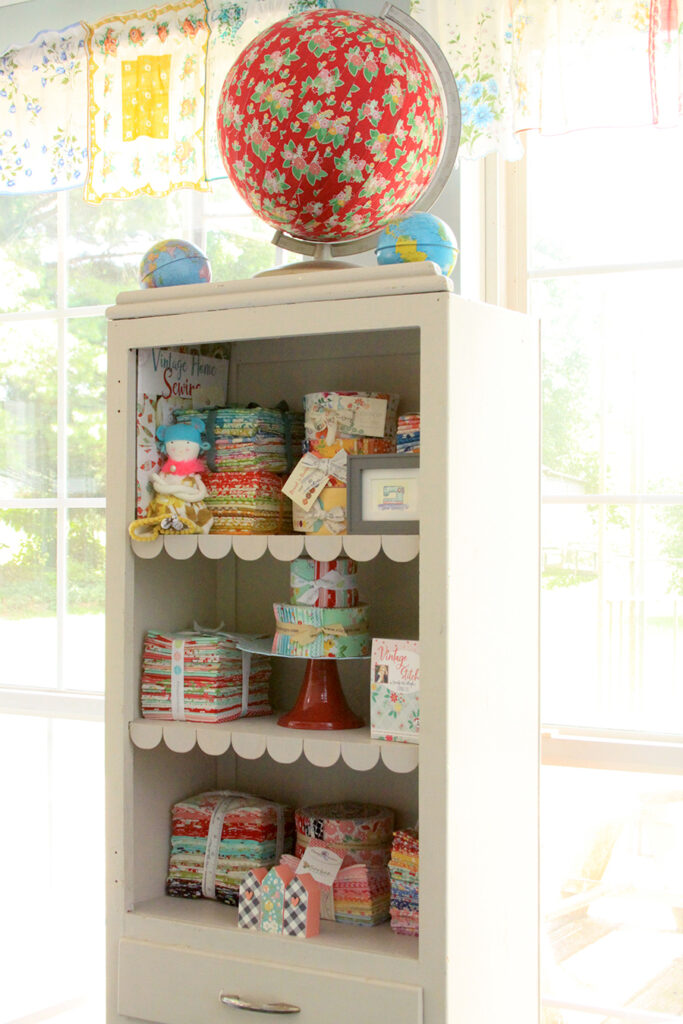 I hope you've had fun looking around the room!! If you have questions about anything let me know!