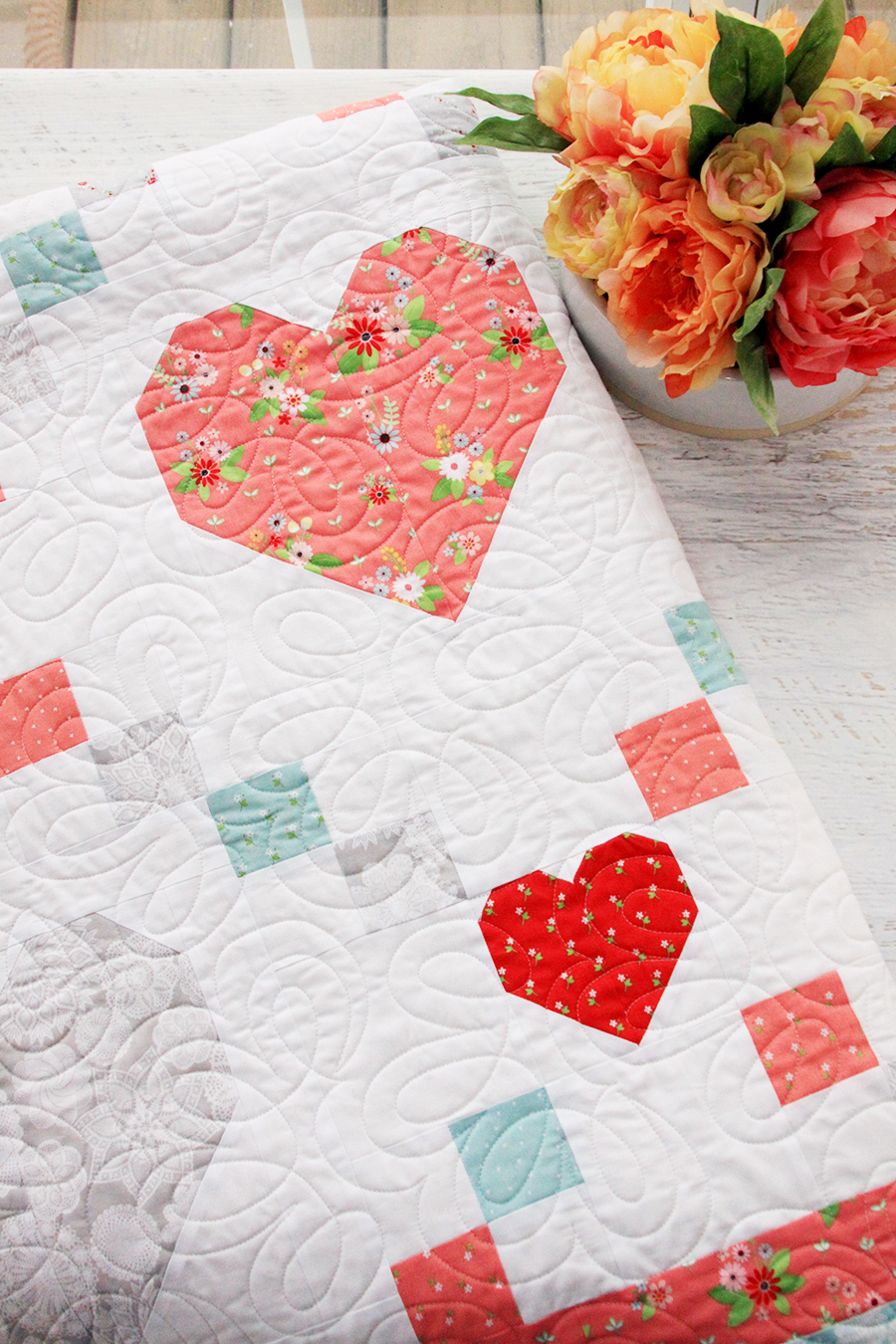 I'm so excited about today's new quilt pattern! This Hearts and Kisses Vintage Keepsakes quilt pattern is so perfect for Valentine's Day, but I love a heart quilt for any time of year! Especially one that's super quick to sew up and precut friendly!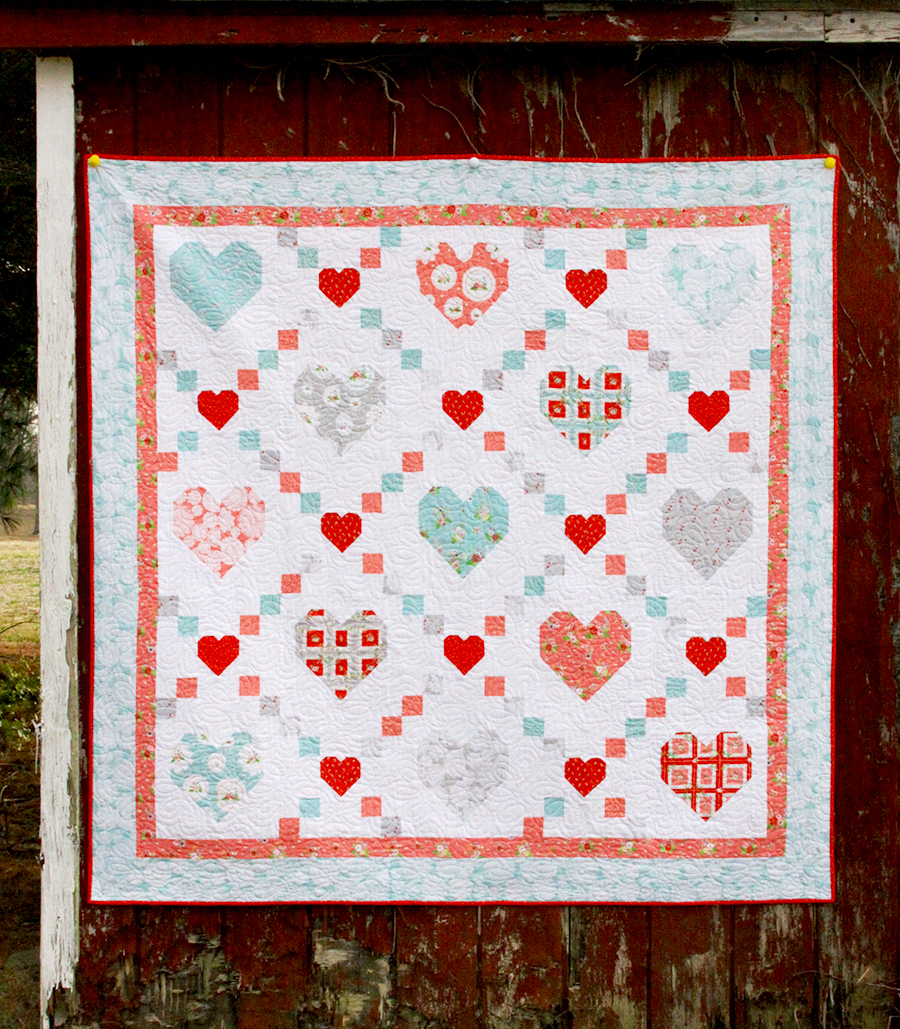 With all the hearts in Vintage Keepsakes – I thought it would be fun to create a quilt pattern (or two) to incorporate them! I love the big hearts in this to show off those large scale fabric prints, and the little kisses blocks are so fun to sew up with the little squares and small hearts.
I used some of the white and red heart print for the back since we're so close to Valentine's Day but I think it would be so fun with the floral prints or one of the doily prints too!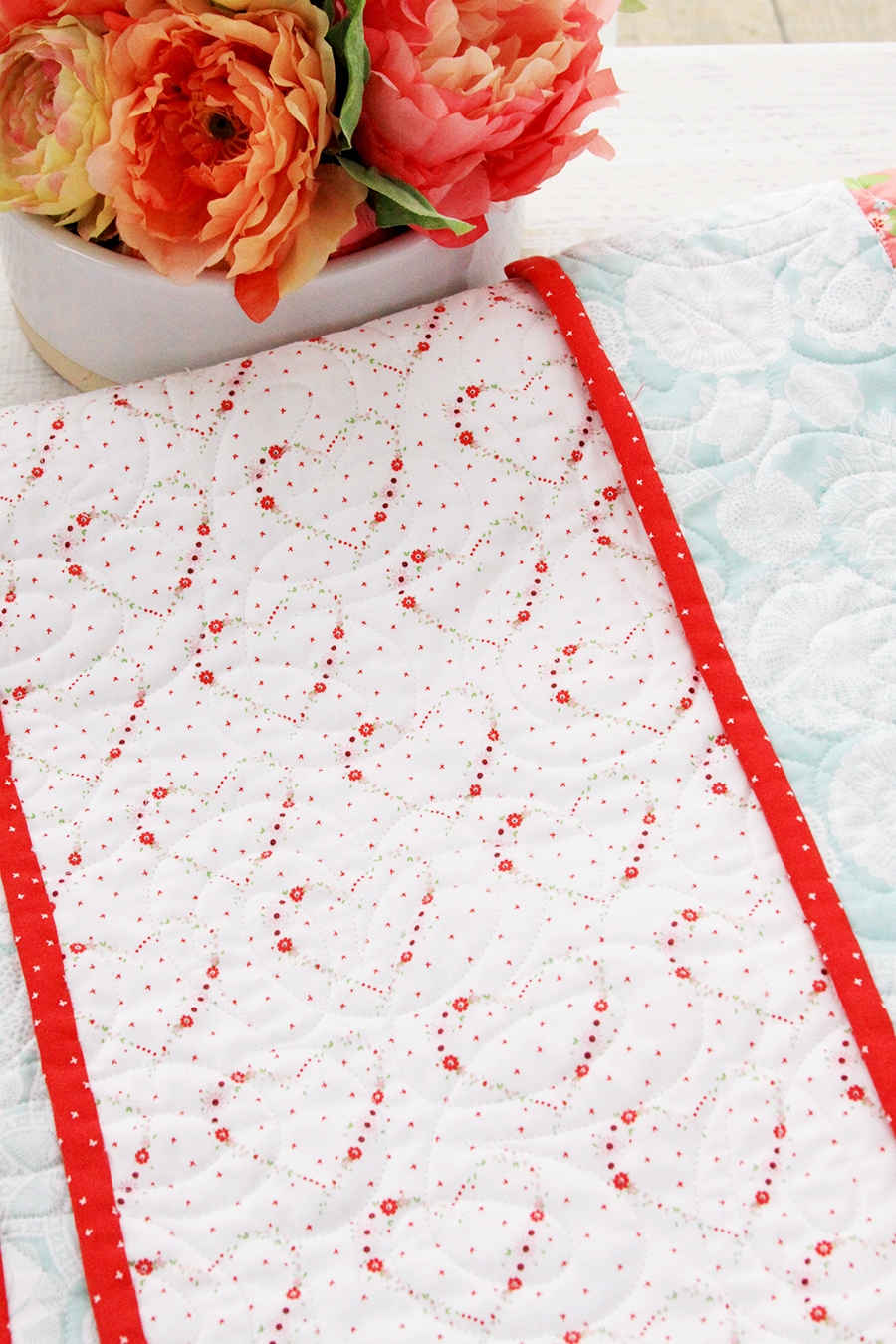 I used the little cross stitch print in red for the binding. I love that it has a scattered polka dot look to it!! Also – I love how the handkerchief print looks in the heart! Since you're using a 10″ stacker to make the large hearts, it is so easy to match up those details for an almost seamless look.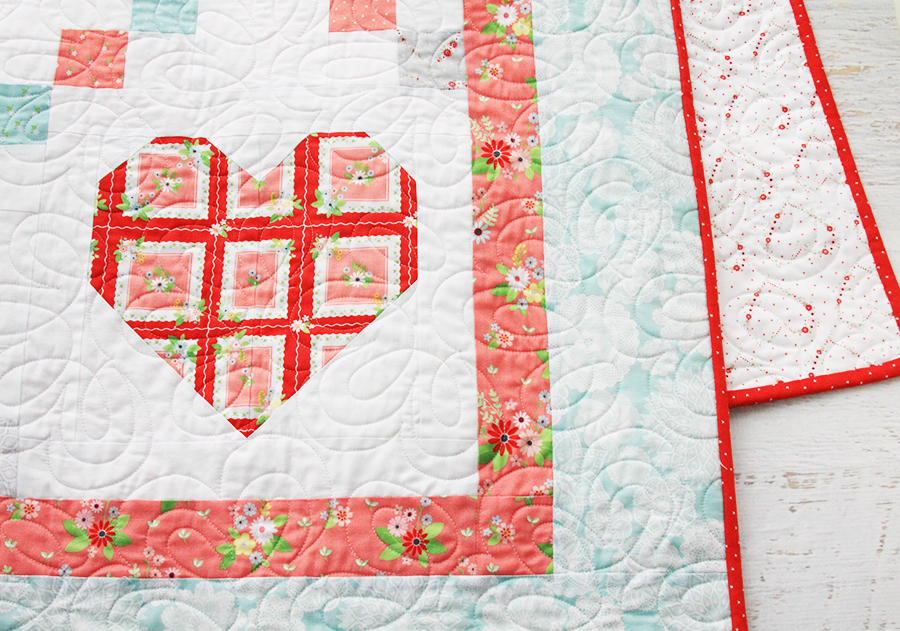 This quilt is all pieces with Aurifil 50wt white – I just love working with it. And all my quilting was done by the fabulous Julie Williams quilting. She is local to me but you can ship quilts to her as well – I highly recommend her!! I love how those swoopy swirls look in all the white on this quilt.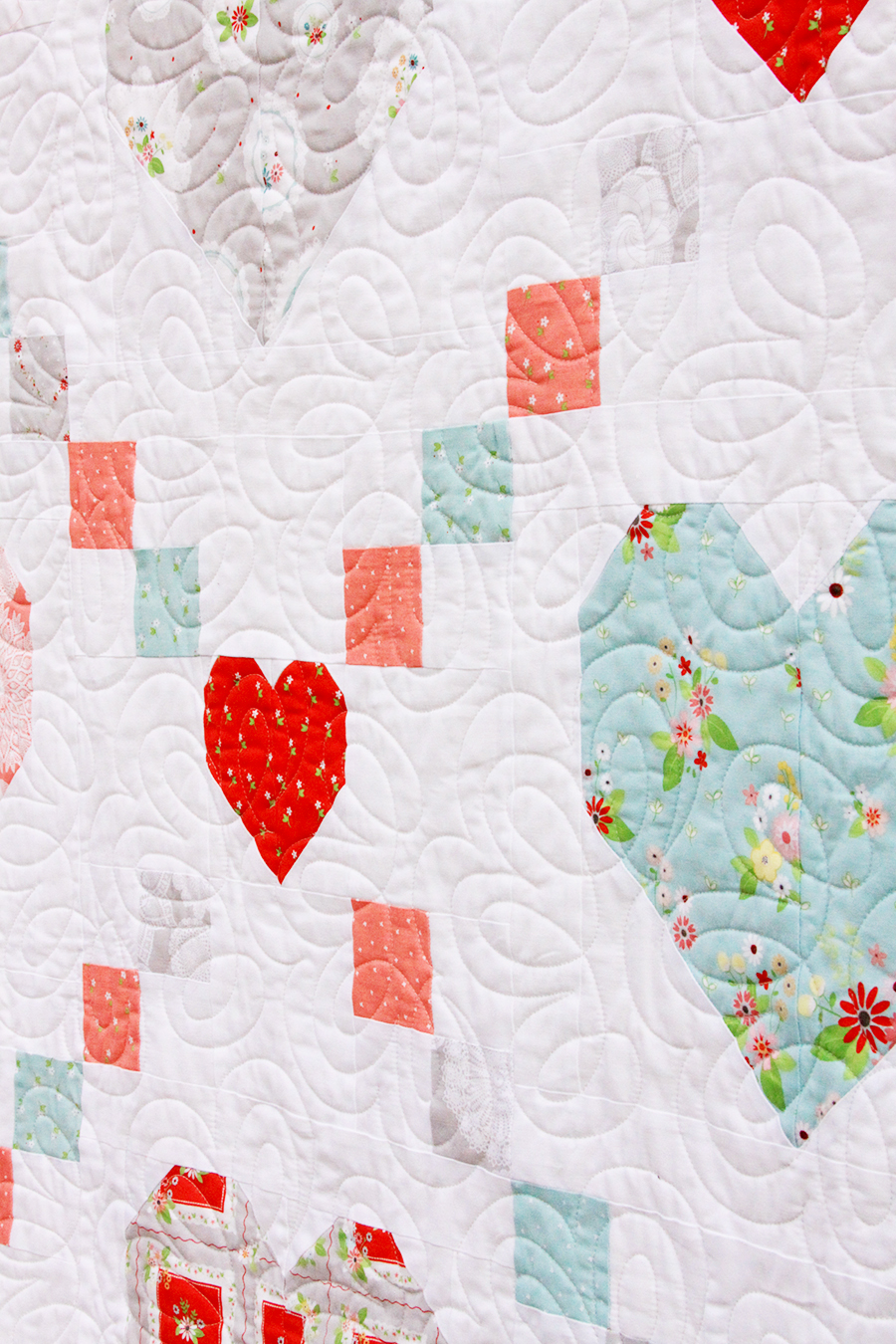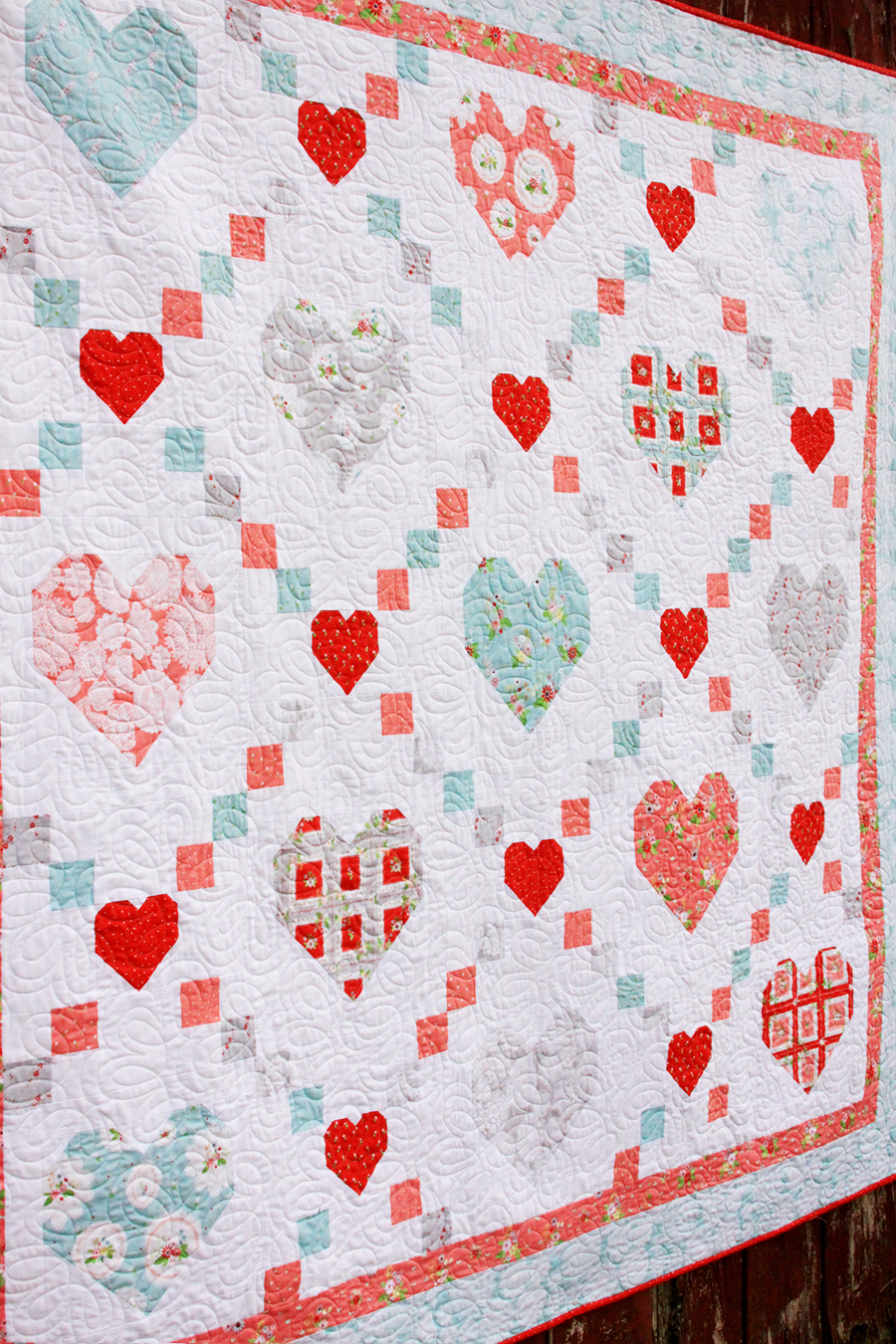 I think you'll have a blast sewing this quilt up! Here's all the info on fabric requirements: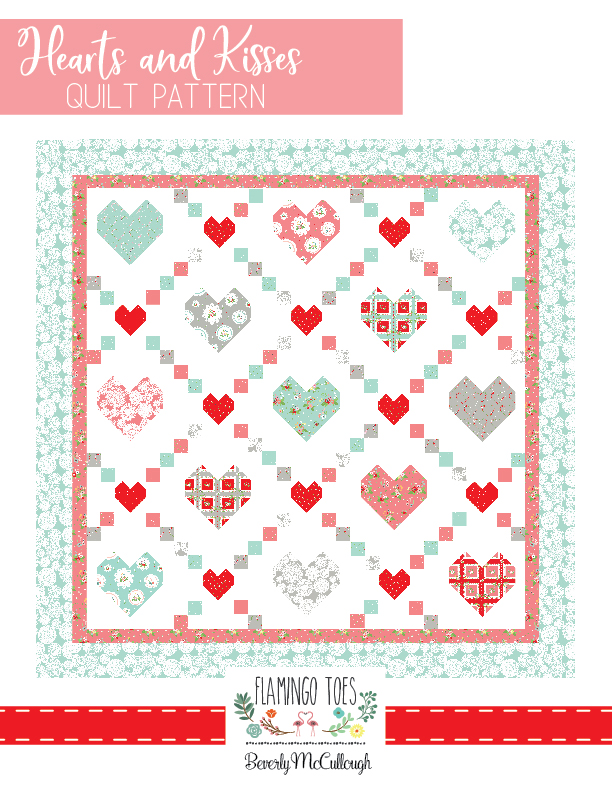 Hearts and Kisses Quilt – 74" x 74"
Fabric Requirements:
1 10" stacker (Uses 22 squares)
White Background fabric – 3 1/2 yards
Small Border – 1/2 yard
Large Border – 1 yard
Backing – 4 1/2 yards
Binding – 1 yard
I have this quilt pattern in both Paper and PDF versions in the shop so you can pick whichever works best for you!