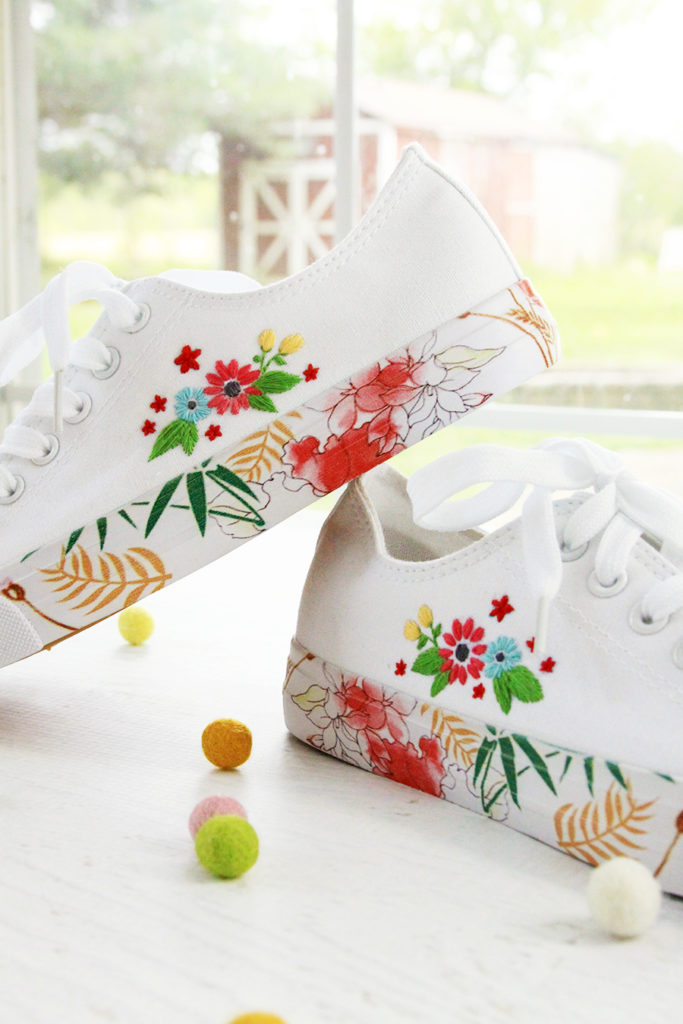 I'm pretty addicted to cute shoes – if you know me in person this is not a shocking fact. If I can DIY up those shoes – even better! It's been way to long since I embroidered any shoes so of course I had to hunting for something new! I just love how these Floral DIY Embroidered Canvas Shoes turned out – especially with these floral soles to match!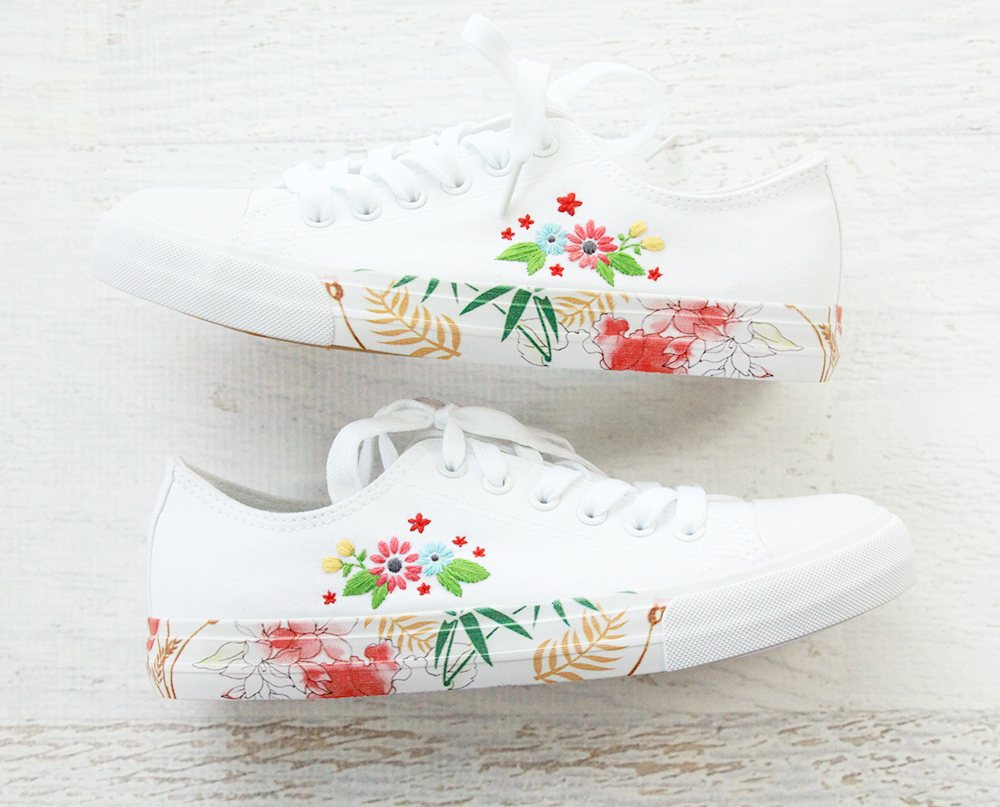 I found these great canvas shoes on Amazon (affiliate link) and I fell in love with those florals on the sides of the soles! They are so perfect for Spring and Summer. So I immediately made up a little floral design to go on the sides and got to stitching!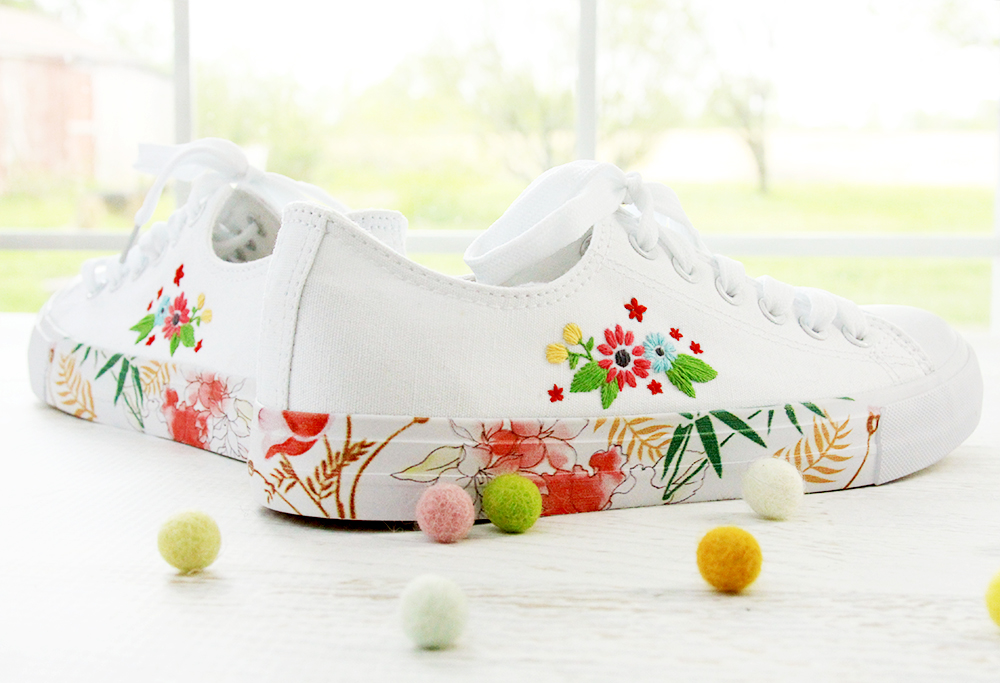 If you've never embroidered on shoes before don't be afraid! It's really not any harder than regular embroidery but I have a couple tips for you to make it easier. Here's what you'll need!
Materials:
1 pair of canvas shoes – any style should work as long as there is a section with no seams on the side large enough for the floral design
Embroidery Floss – I used Aurifloss in dark pink, red, gold, aqua and green
Heavy duty embroidery needle
optional but very helpful – a flexible thimble
Marking pen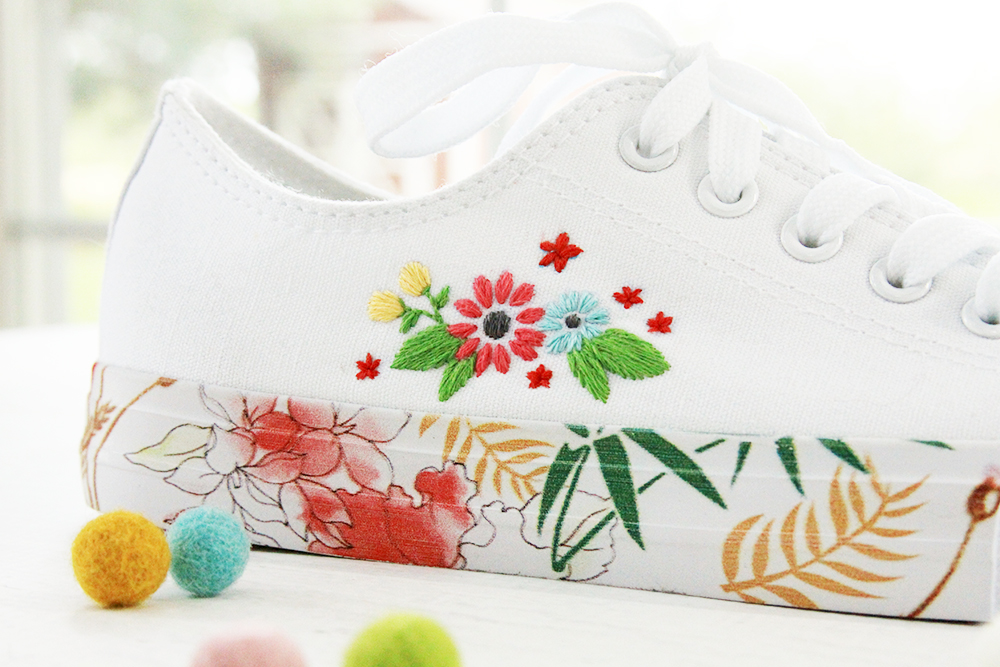 Instructions:
Transfer design to show. I recommend having it in about the center of the largest area on the outside of the shoe.
All stitching was done with 3 strands of 6 strand floss and satin stitches for everything but the stems of the yellow flowers.
Unlace your shoes before stitching – this will allow you to open up the shoe as wide as possible.
I really recommend using some sort of flexible thimble and a strong embroidery needle, not one of those thin ones. If you don't have a thimble, a bandaid will work great too. It does take a little more force to push the needle through the canvas. This is not a problem at first, but after a while you'll have sore sections of the pad of your finger.
Begin stitching the leaves first since they are "under" the flowers. This will give you a feel for stitching through the canvas. Work your way through all the flowers, then repeat for the other shoe.
If you're feeling unsure about the floss on the inside, you can cover it with a fusible interfacing, or you can cover it with a light fabric glue. Thermoweb makes a great one!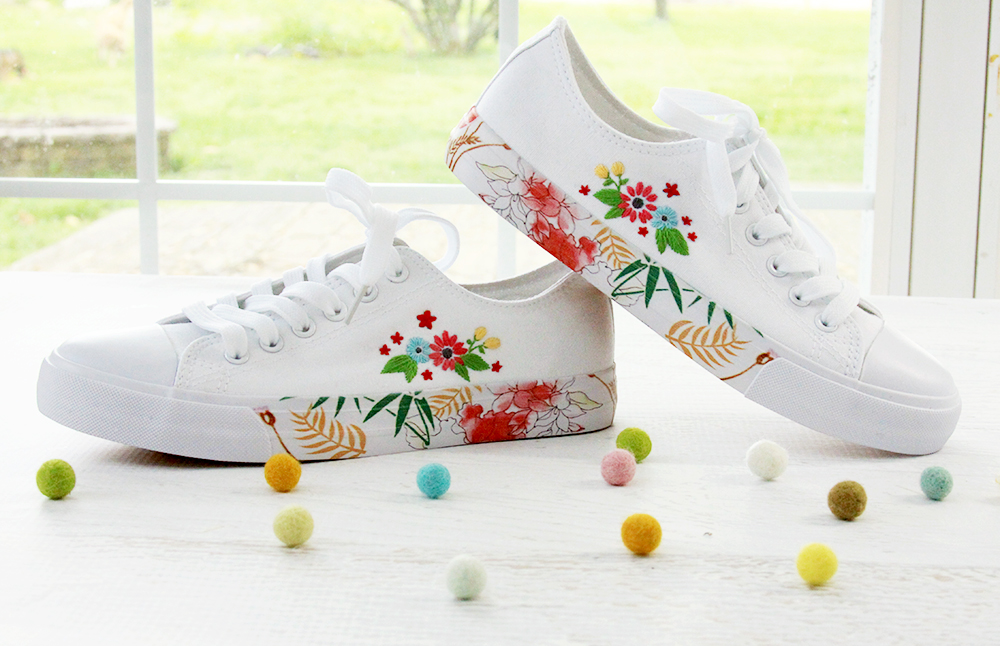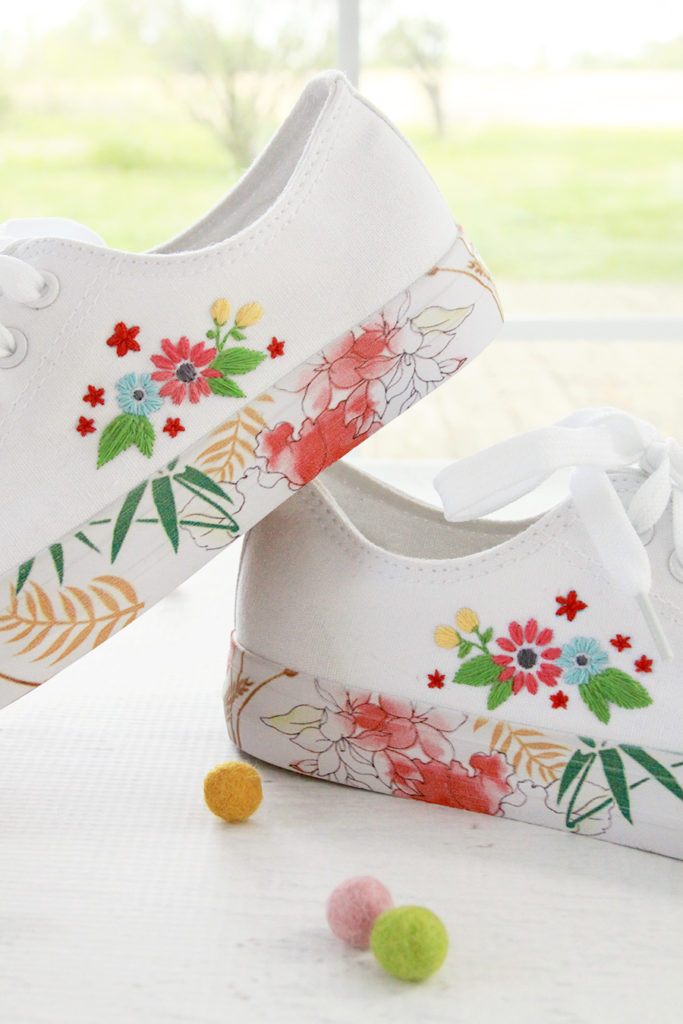 I can't wait to hear what you think! Would you ever embroider a pair of shoes?