Riley Blake is hosting a really fun sew along this year and I'd love for you to join along! The RBD Block Challenge 2021 is going to be a fun block sew along with a great quilt at the end!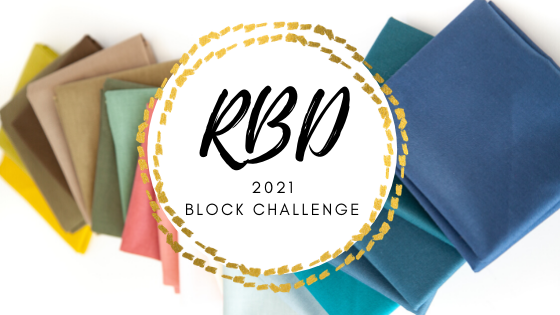 Last year for the RBD Block Challenge the Riley Blake designers took turns sharing tutorials for classic quilt blocks. It was a fun project that helped us get through the early days of the shut down! We had so much fun that we are bringing the challenge back but it's even better this year!
Several designers have created quilt blocks. We will be sharing a new block every week starting February 2. After all the blocks are done we will be revealing the final quilt! I will say though that it is soooo darling!
RBD Block Challenge 2021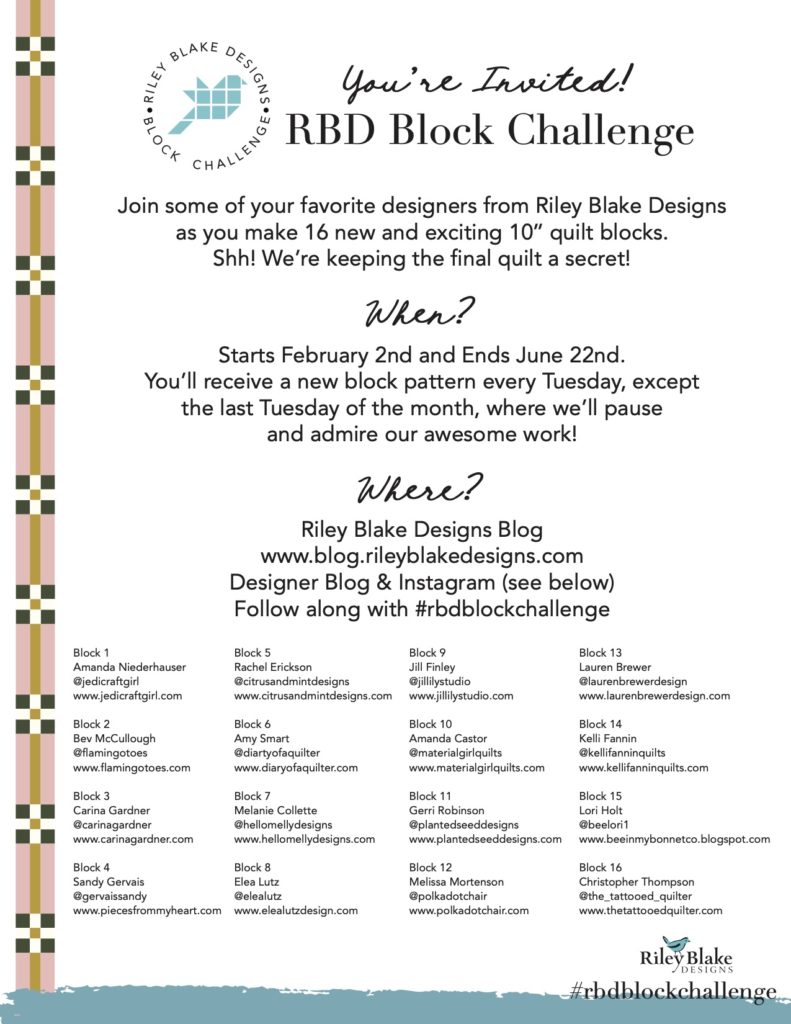 The block patterns are all free! YOu can see the schedule and info above for who has designed each block. To get the patterns you can follow along with Riley Blake and the designers.
Riley Blake is making up the quilt in gorgeous Confetti Cotton solids. Look at these colors!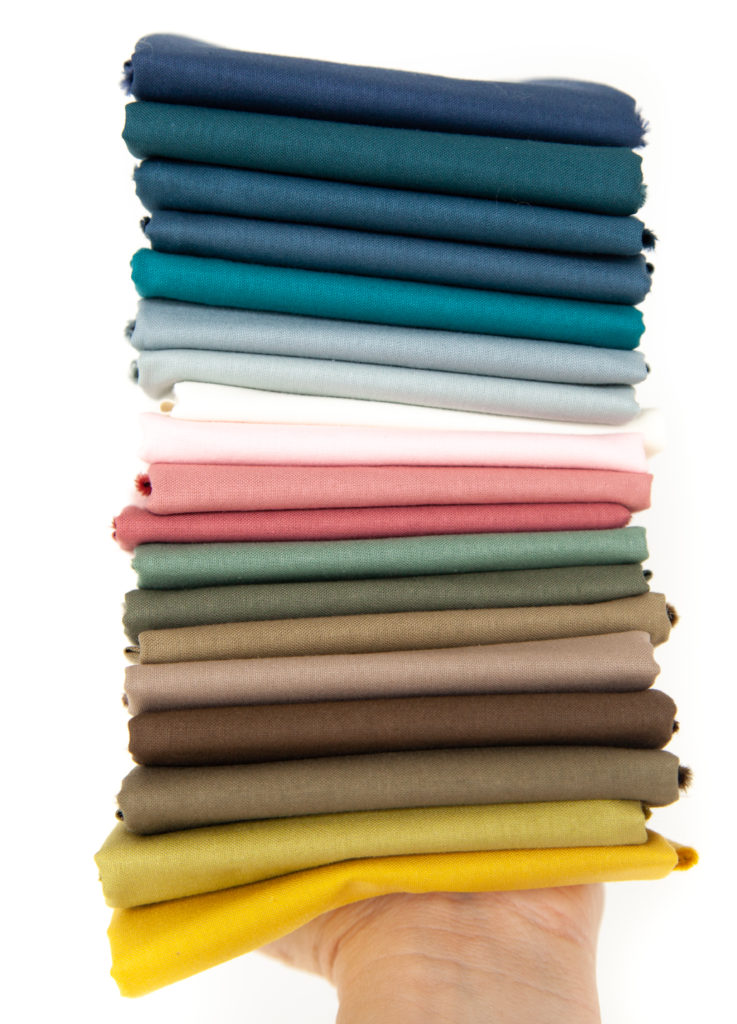 The designers will be sewing up the blocks in different fabrics so you'll have the chance to see the same blocks in lots of different prints. I always love that! I'll be sewing with Stardust, my collection that comes out in March!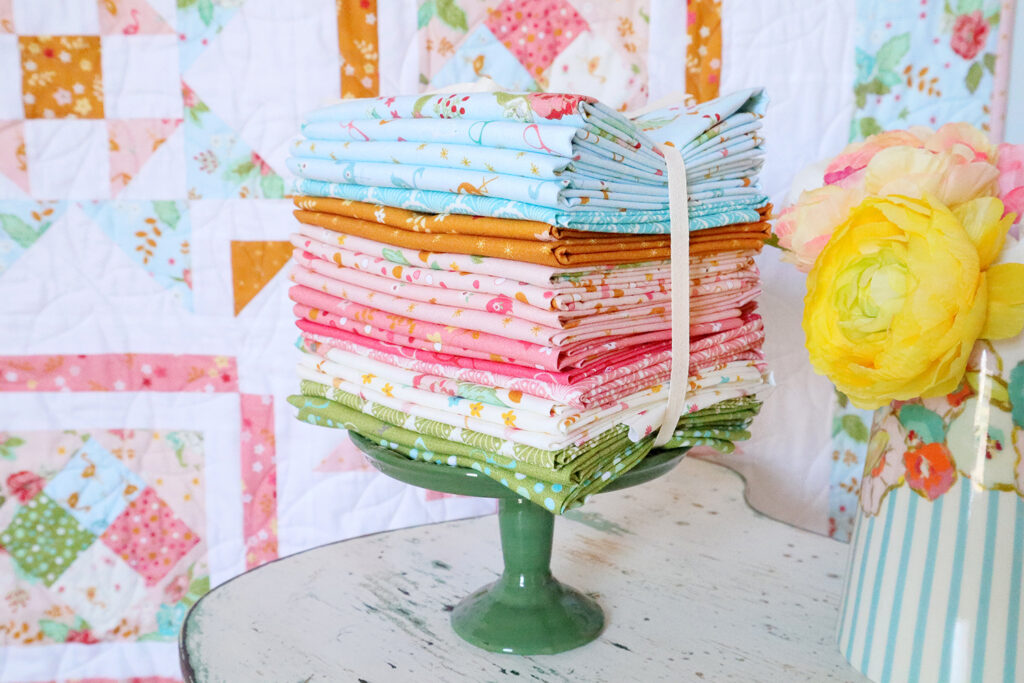 If you want to make your quilt with the Confetti Cottons that RBD is using, here's the fabric list!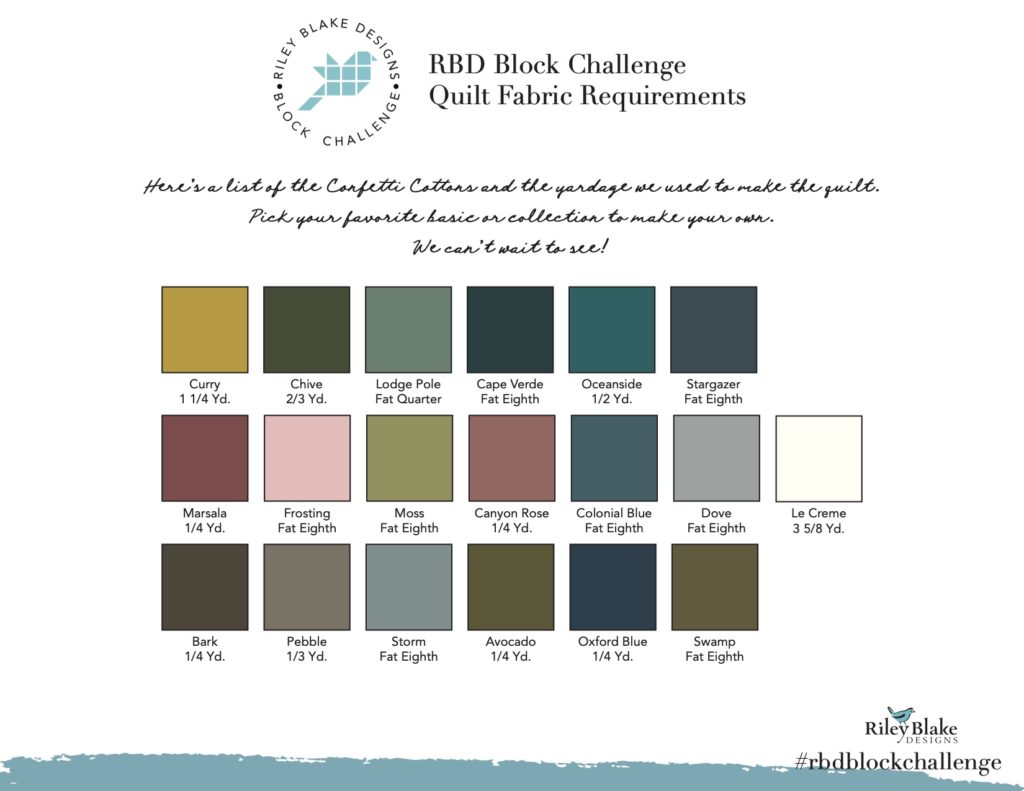 You can find more information on the Riley Blake Blog, including the breakdown of fabric requirements for each block. And you can follow along here, I'll be sharing my versions of the block each week!