I'm so excited! Stardust Fabric is here and I can't wait for you to see it!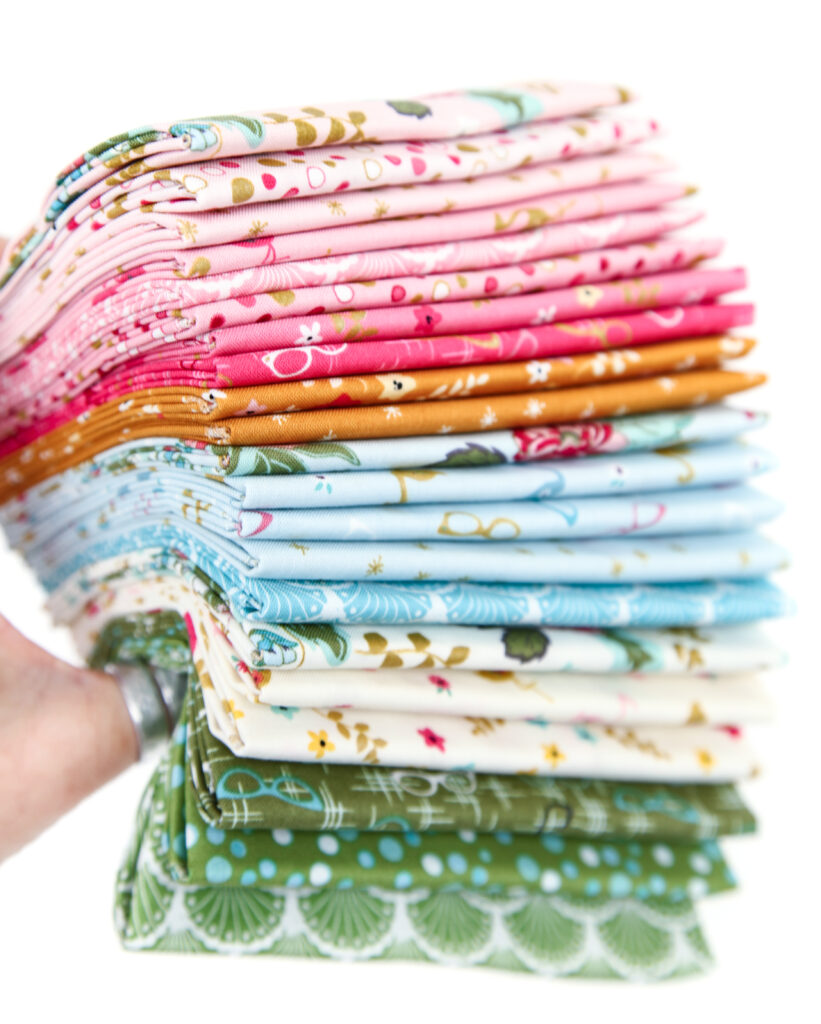 Stardust is one of my favorite songs from the 40's. It's been sung by lots of artists, but my favorite is Nat King Cole. The song has such a gorgeous, mid-century sound and I wanted this fabric collection to feel just like that! The florals and colors have that same, mid-century feel and there are fun prints as well – little flamingos and cat-eye glasses too!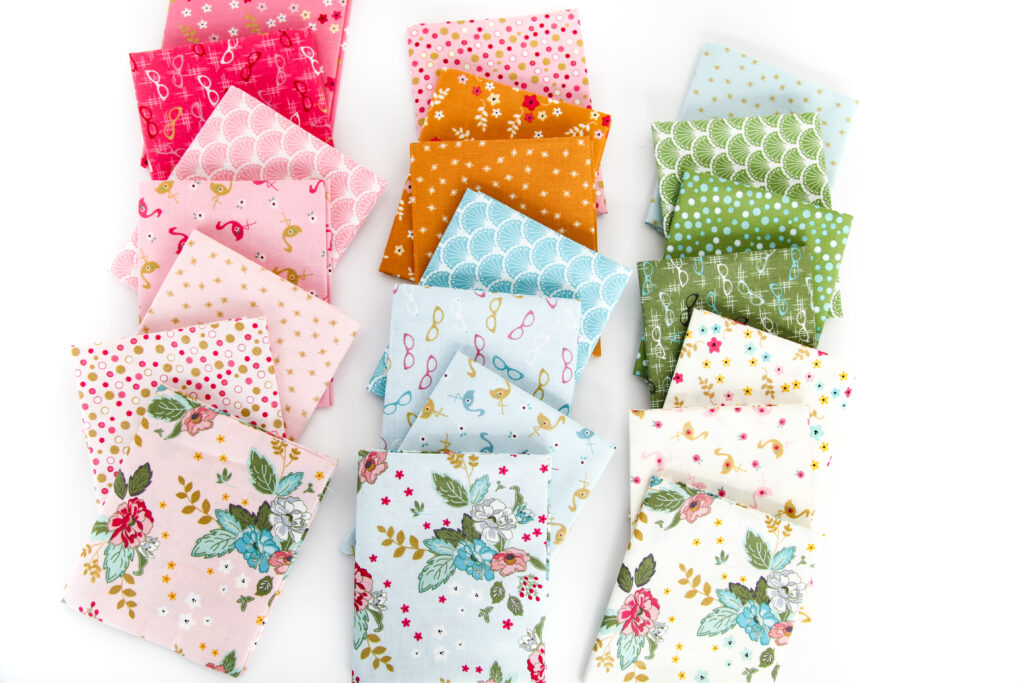 If you've seen my other fabric collections you know I love to design with pink and aqua. So I had to add those to this collection as well, along with some new colors for me – this gorgeous butterscotch gold and a fun, olive green!
Stardust Fabric is Here!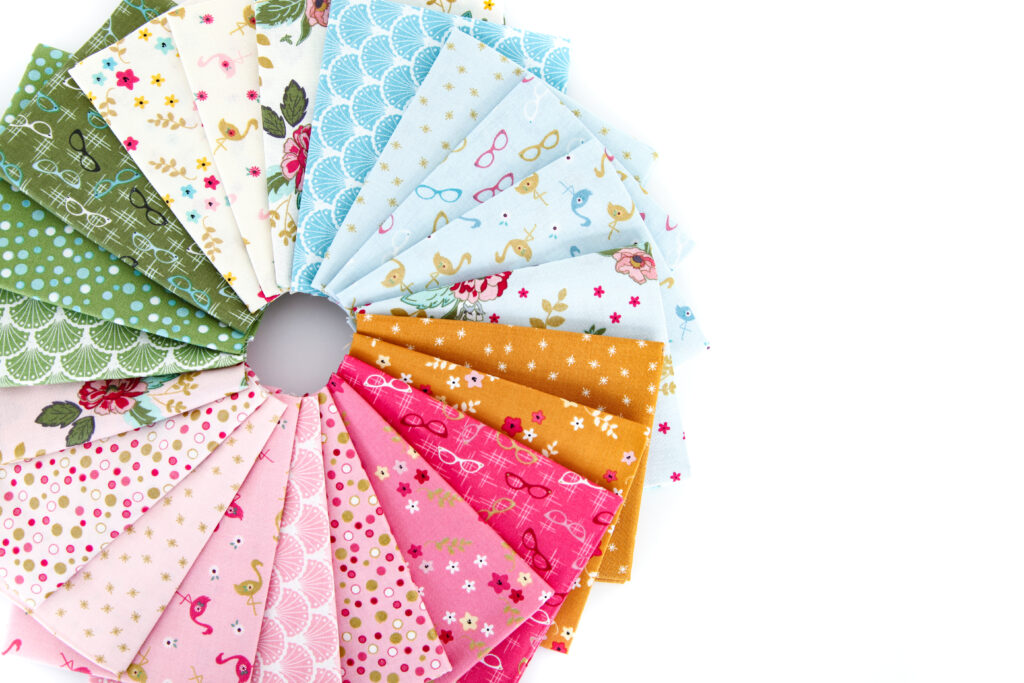 This collection has som antique gold glitter on some prints as well! It's a subtle glitter that is part of the ink, it's super soft and it adds such a fun look to the fabrics!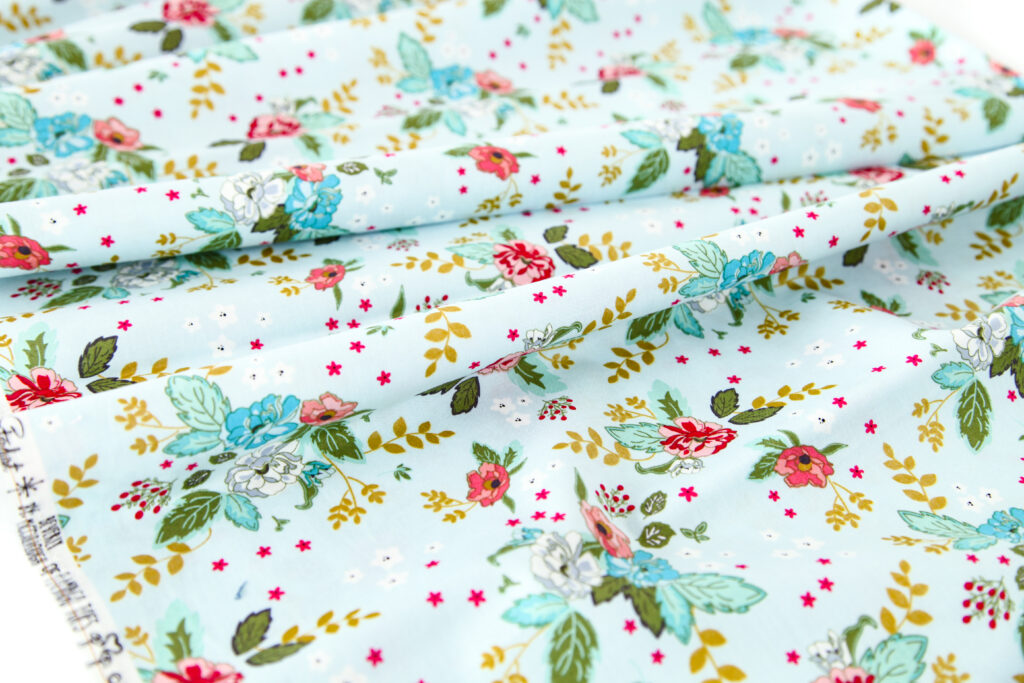 Stardust is arriving in stores now so check with your favorite fabric shop to see if they have it in! I also have a list of shops that are selling it online – I'm adding more shops as I find them so check back often! If you are a shop that is carrying it, let me know and I'll add it to the list!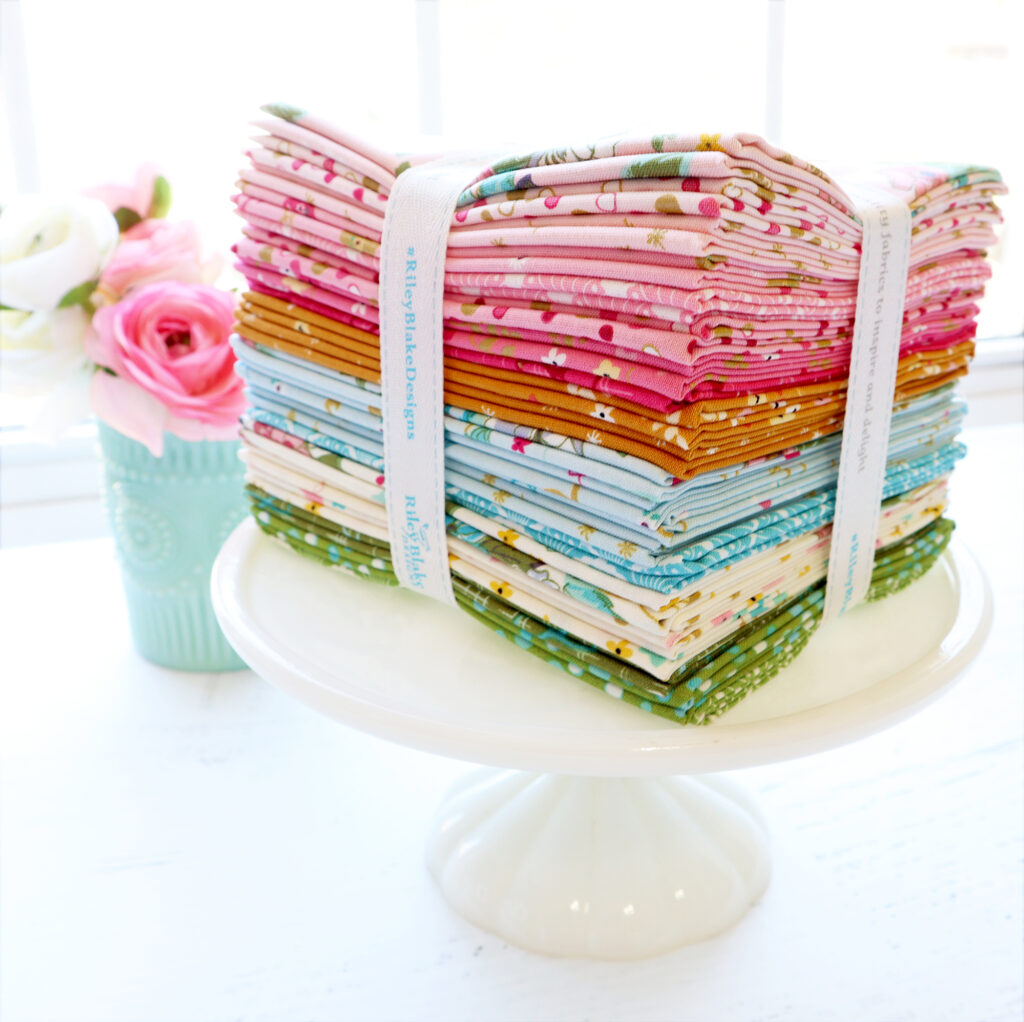 I have three quilts I designed to go with Stardust – you can read all about them here! And the fabric is arriving in stores just in time for the Swinging on a Star sew along! I'd love for you to join us in the sew along! You can find the patterns in my shop, as well as fabric precuts!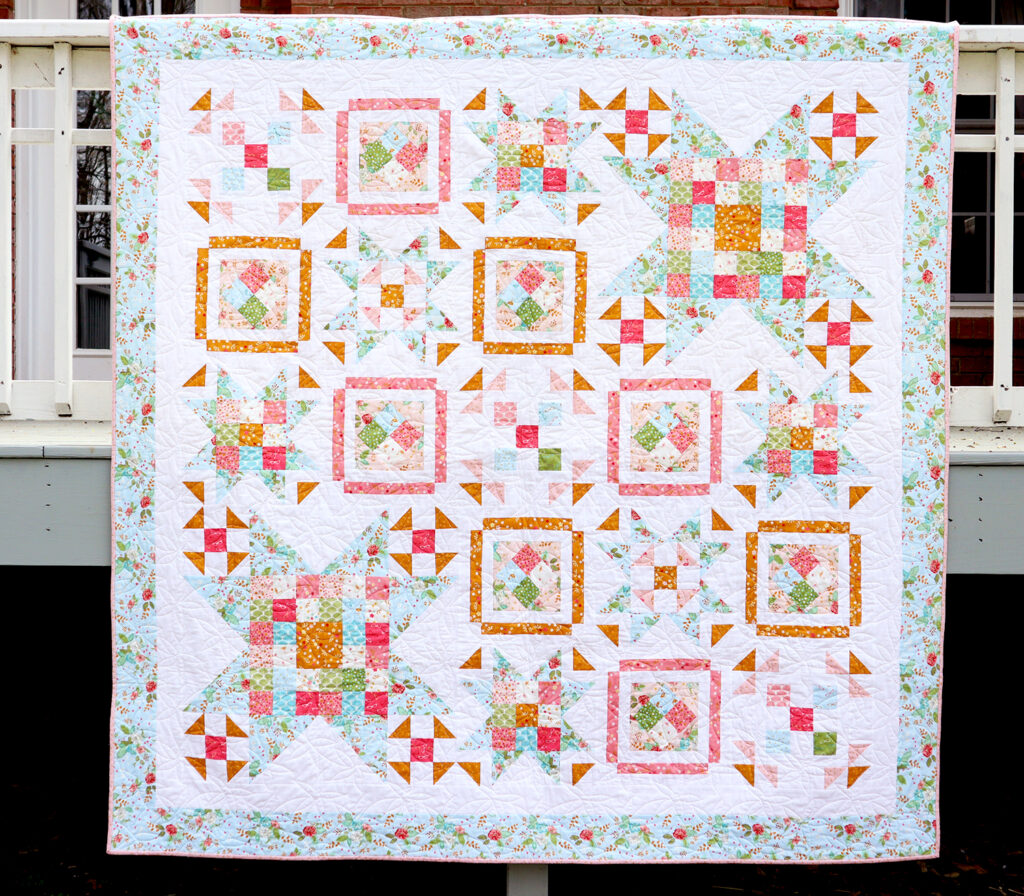 I can't wait to see what you make with Stardust fabric! I'd love to know what you would make with it!