I have a fun new pattern to share with you – this Day Dream Table Runner and Kit! This such a fun and fast project to make up in Stardust fabric too!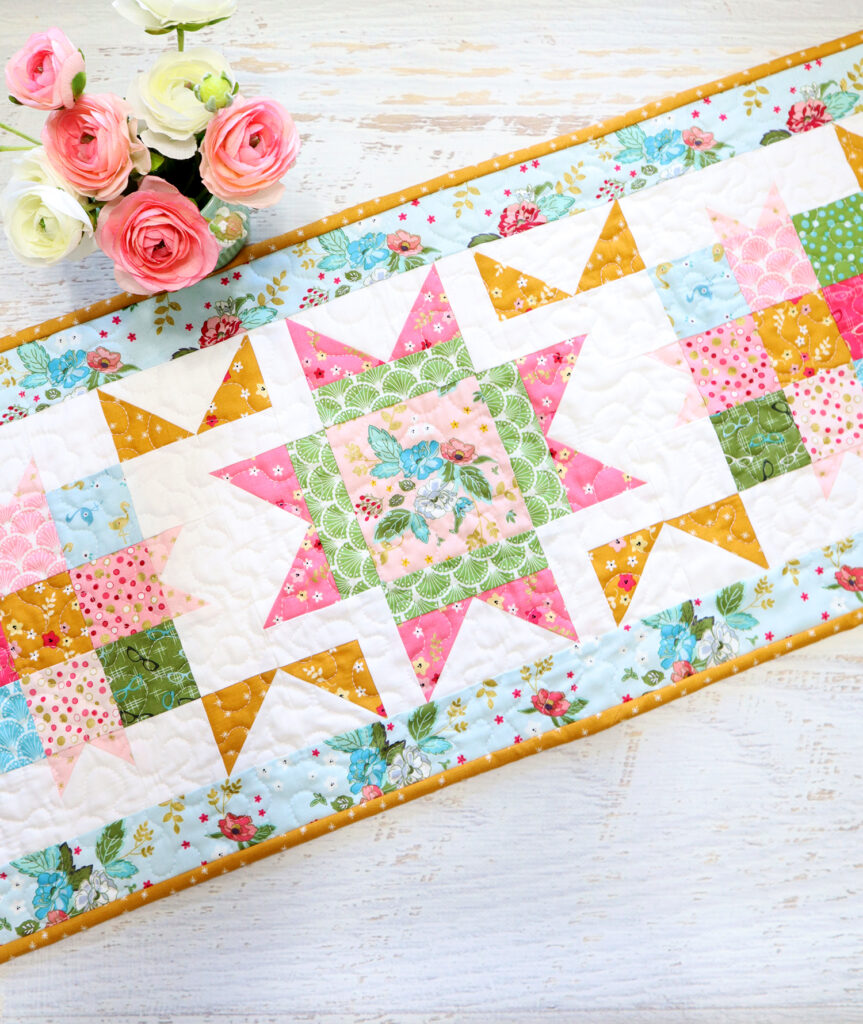 I designed this new table runner pattern to go with my Stardust fabric and I'm so excited with how it turned out! It's a great size – 14″ x 34″ and each block is 10″ finished.
Day Dream Table Runner and Kit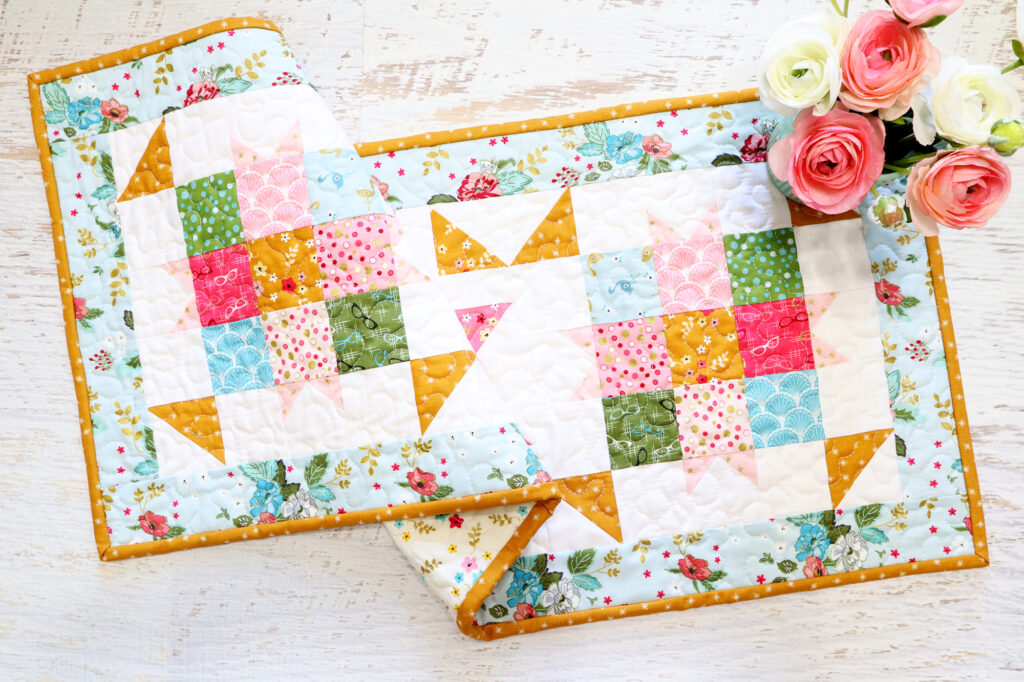 The two outer blocks are a fun patchwork style and the center block is a variation of a star block. They all go together quickly and the blocks are perfect for a 5″ stacker!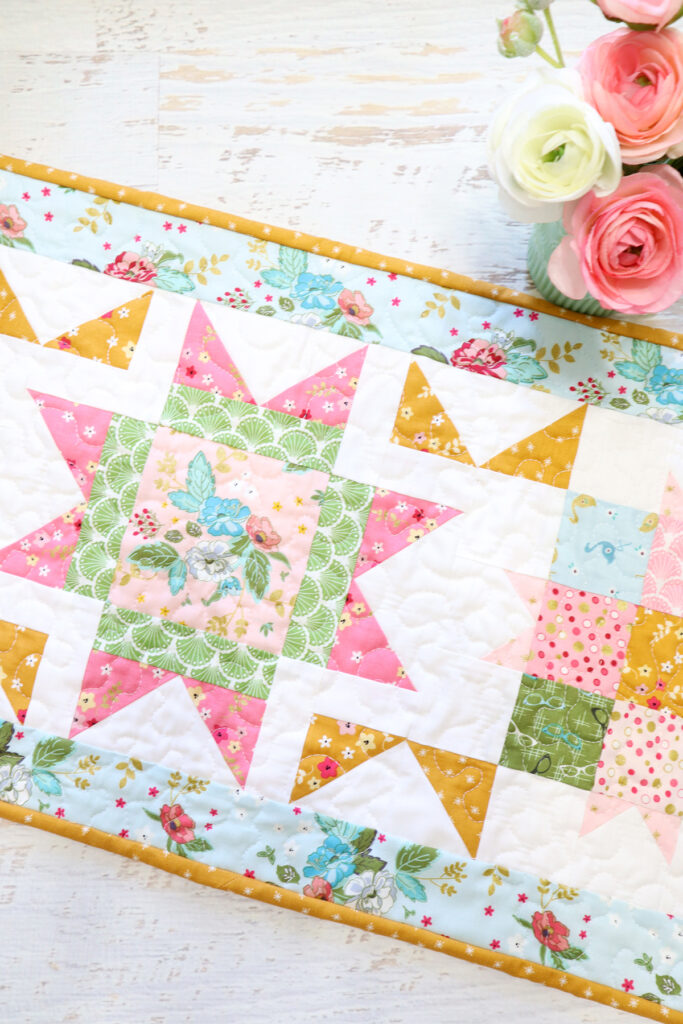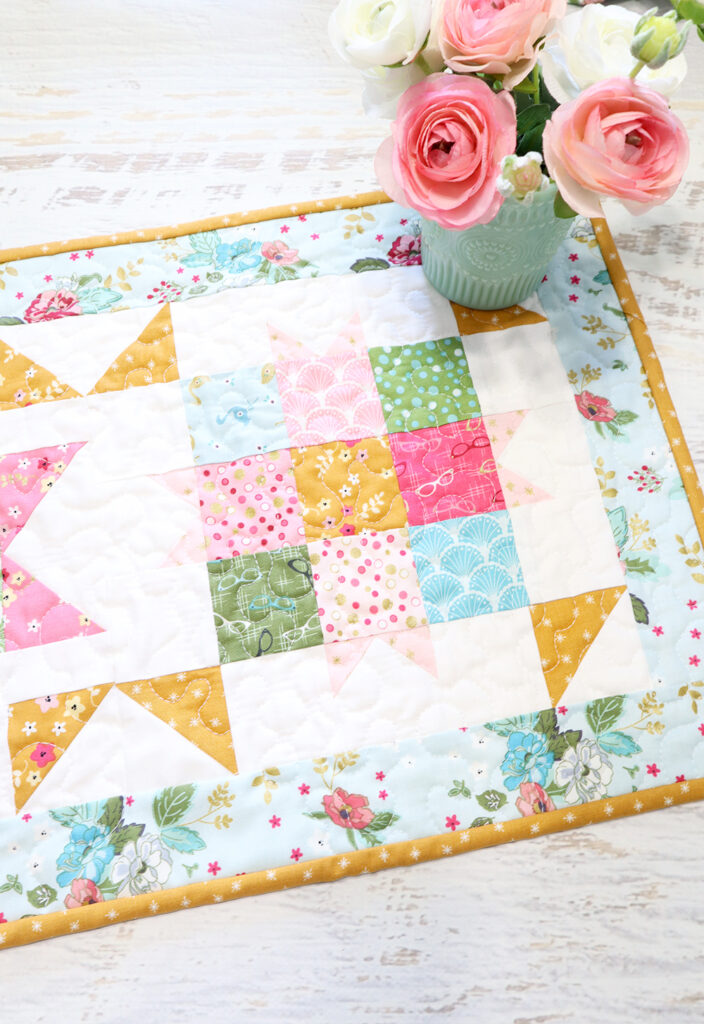 The pattern for this fun runner is available exclusively at Fat Quarter Shop, and even better than that, they have kits for the runner so you can make it up in Stardust Fabric!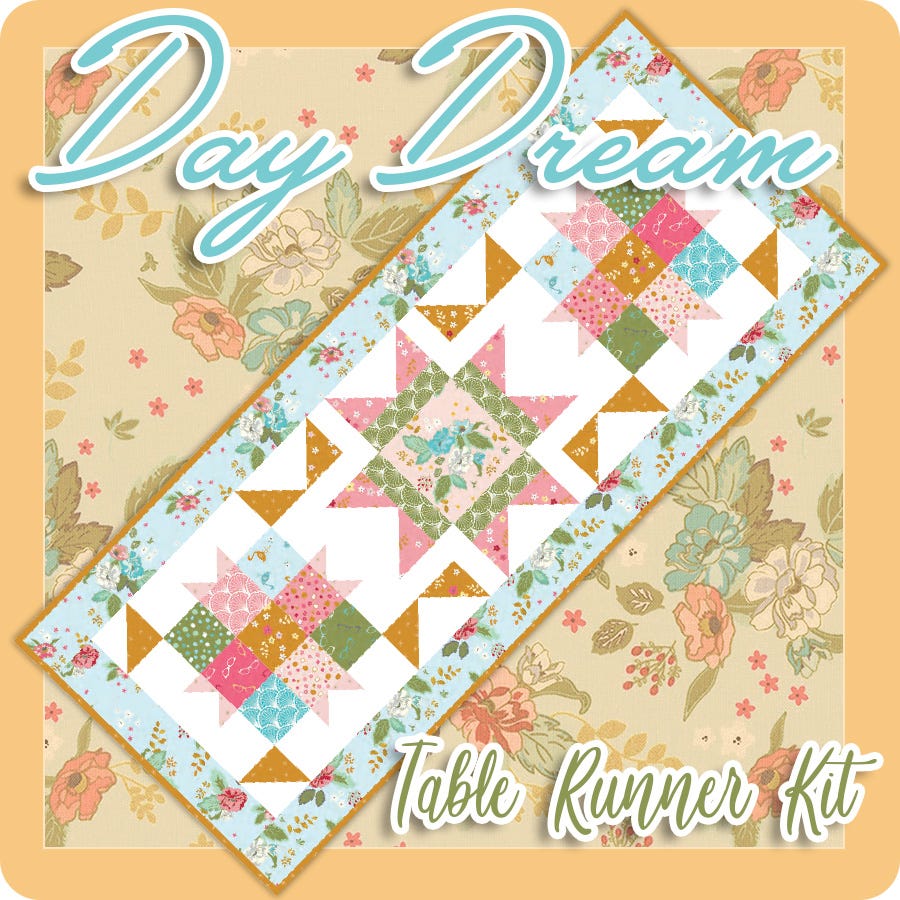 The kit is super affordable and includes fabric for the table runner top, backing and binding. All you need is the batting! Yay!
Kimberly from Fat Quarter Shop also shared the table runner in her Friday video! You can check it out here at timecode 1:50:47.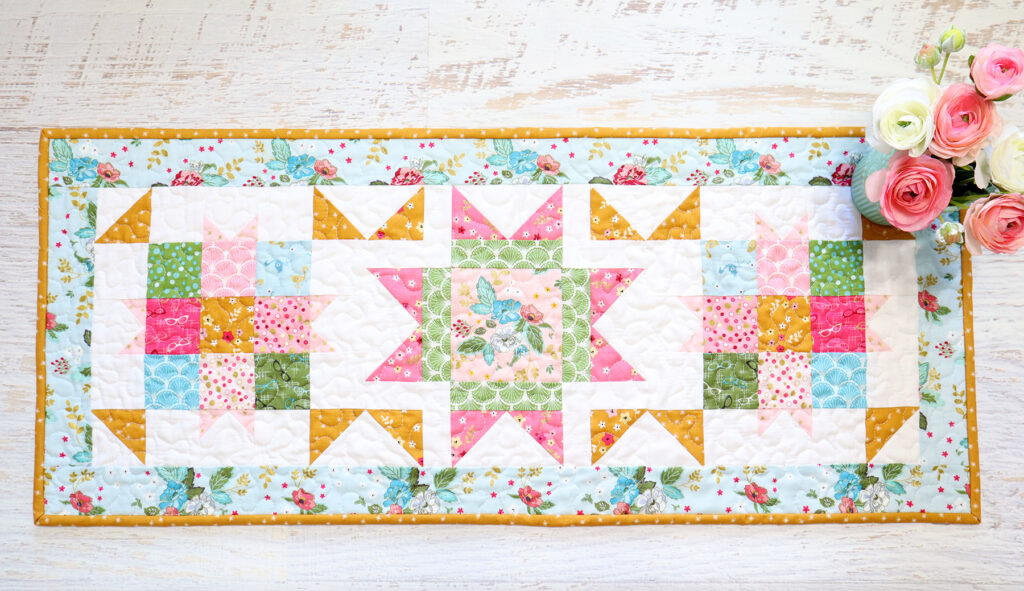 I can't wait to see your versions of the Day Dream Table Runner!