It's time for another classic quilt block and this week we're doing the easy bow tie quilt block – RBD Block Challenge!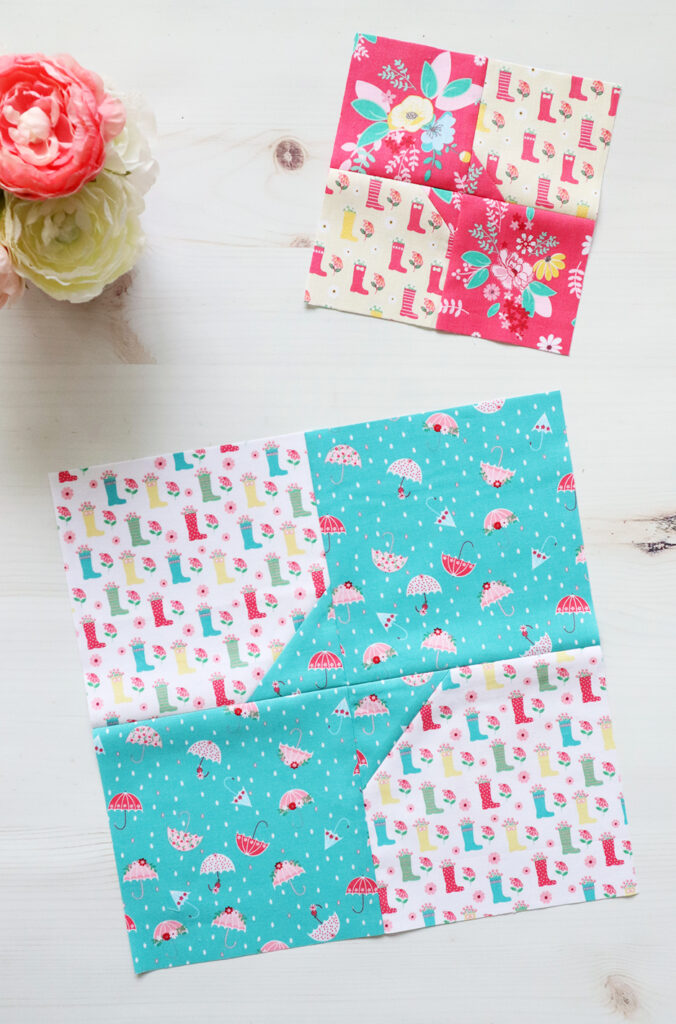 This is such a fun and fast quilt block! I really had a great time sewing this up and doing a little fussy cutting for the small 6″ block. I had to use the Singing in the Rain boots for the background of both blocks – aren't they fun?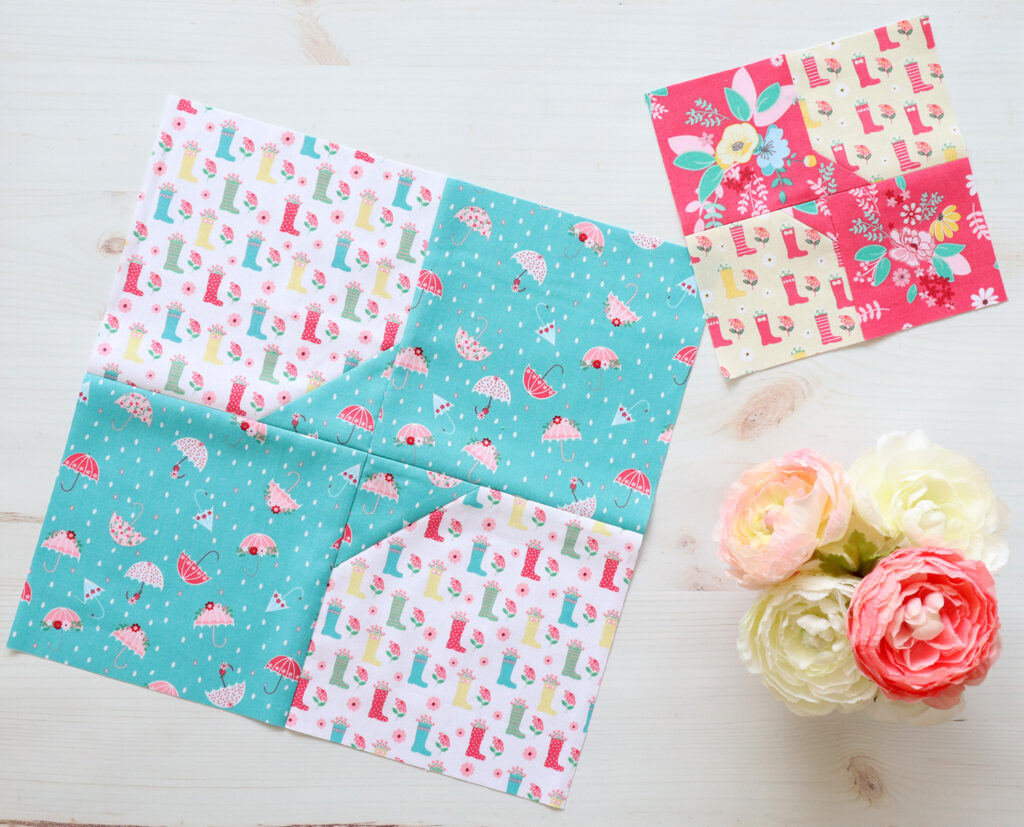 This is a great practice block if you're just learning to quilt or a super quick block if you've been quilting for a while.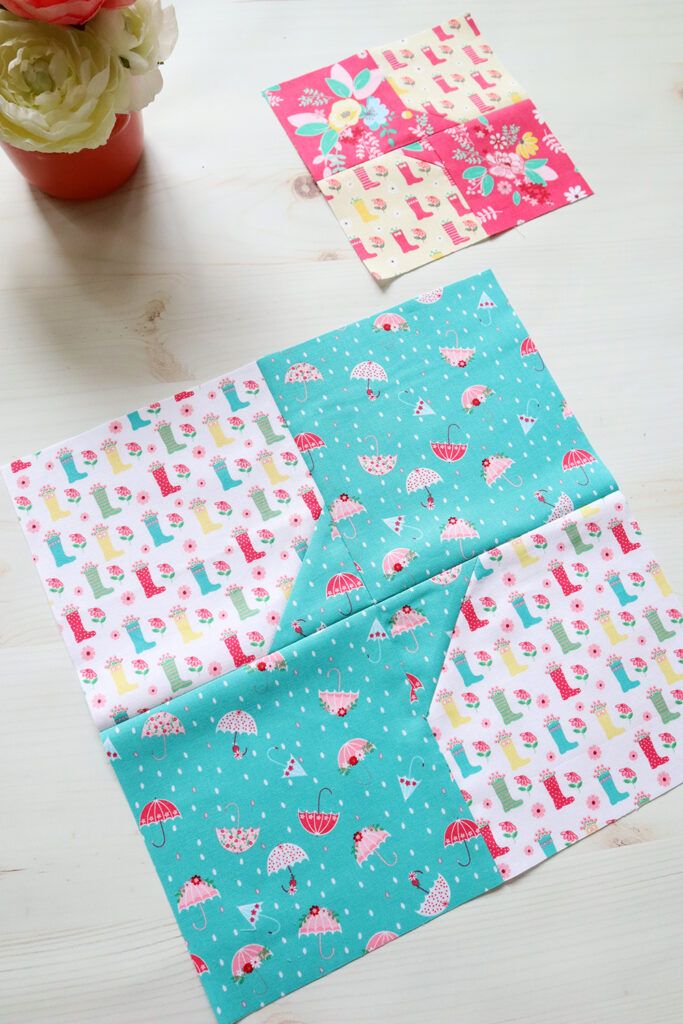 I went with my pink and yellow prints for the 6 1/2″ unfinished block – with some fussy cutting of the florals for the bow portions of the block.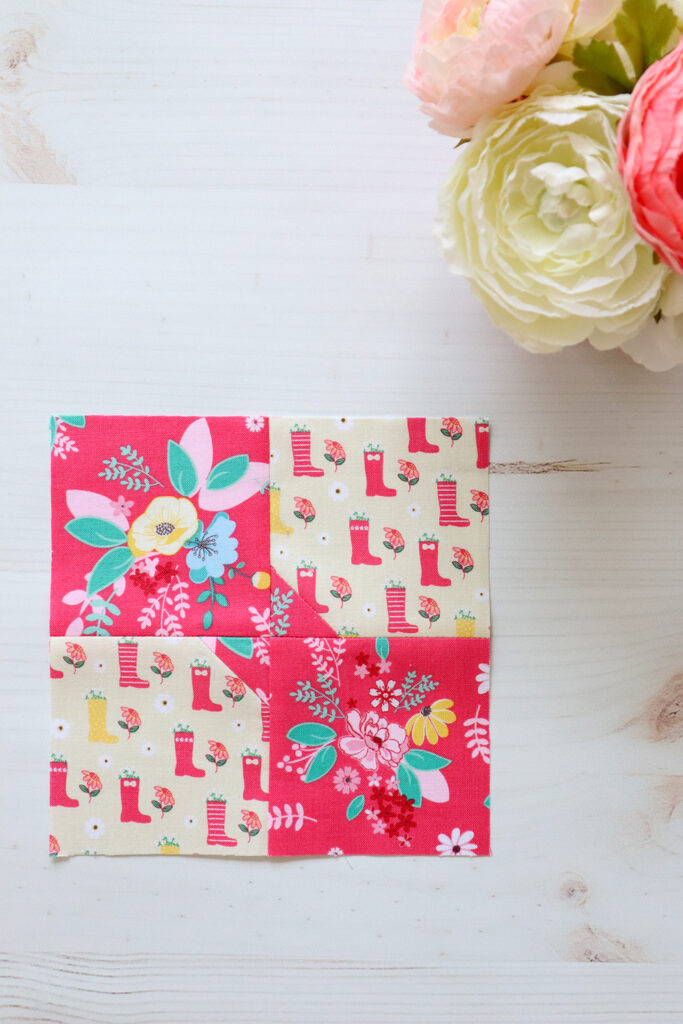 For the 12 1/2″ unfinished block I used the multicolor boots print with the little teal umbrella print!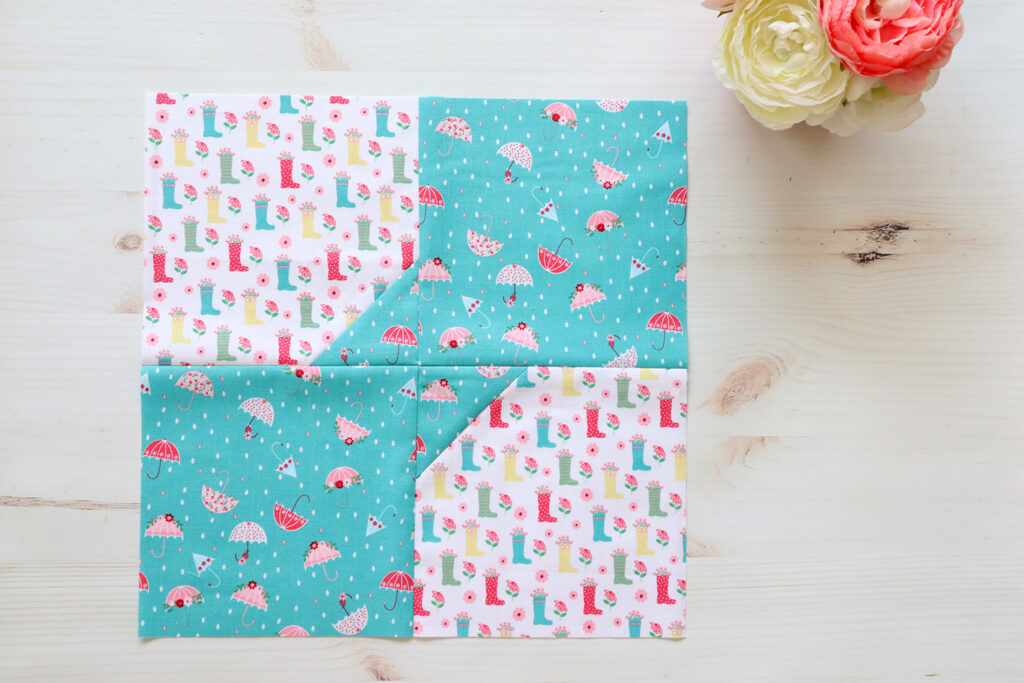 This week the tutorial is written by the fabulous Elea Lutz! I'm using her current collection Milk and Honey for a quilt right now – I am so in love with how it's turning out!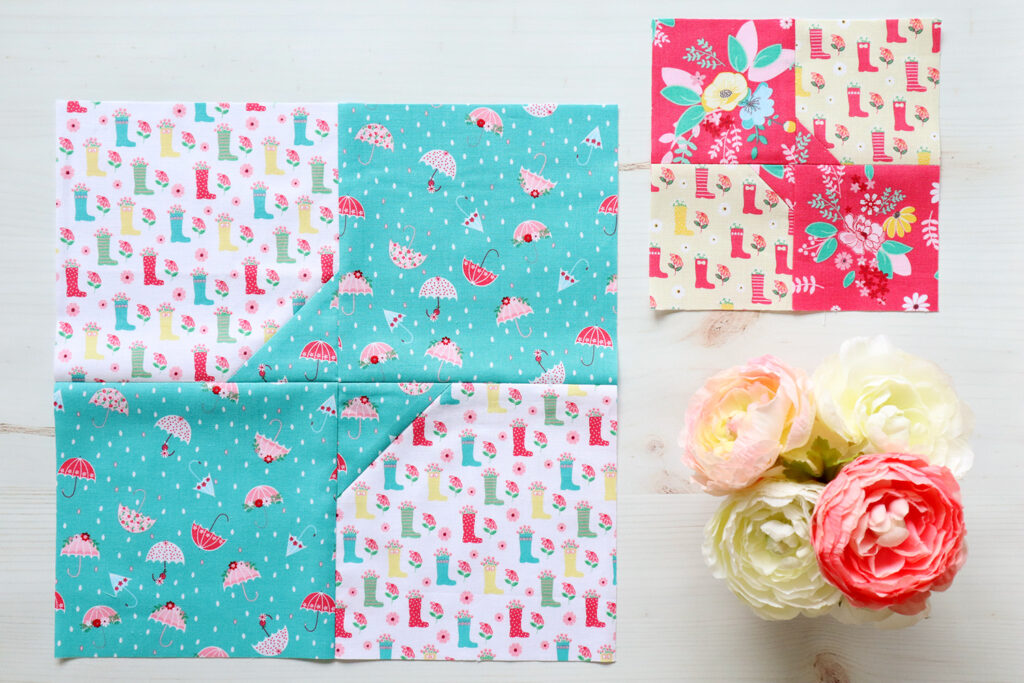 I can't believe there are only two more blocks in the challenge! Then we'll have different options for you to put them together – there are several designers doing a quilt layout so you will have choices!
Here are my other Singing in the Rain RBD Block Challenge blocks and each one has the link to the tutorial in them.