Riley Blake has started a sew along challenge using classic quilt blocks! Today I'm sharing my version of the churn dash quilt blocks- RBD Block Challenge!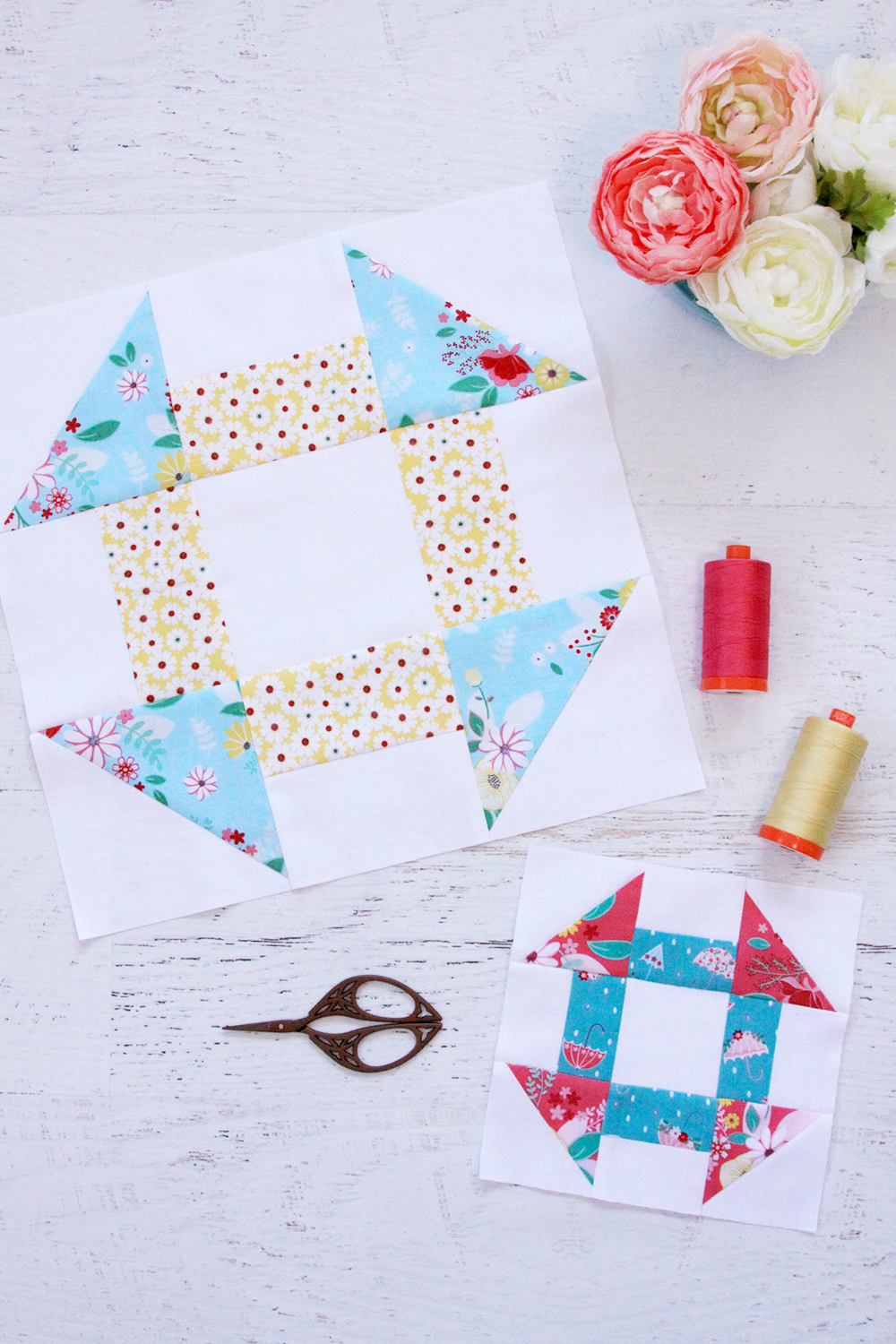 Every week Riley Blake will specify a classic quilt block and they started this week with the Churn Dash block! I was super excited to see that – it is such a cute block and so fun to make!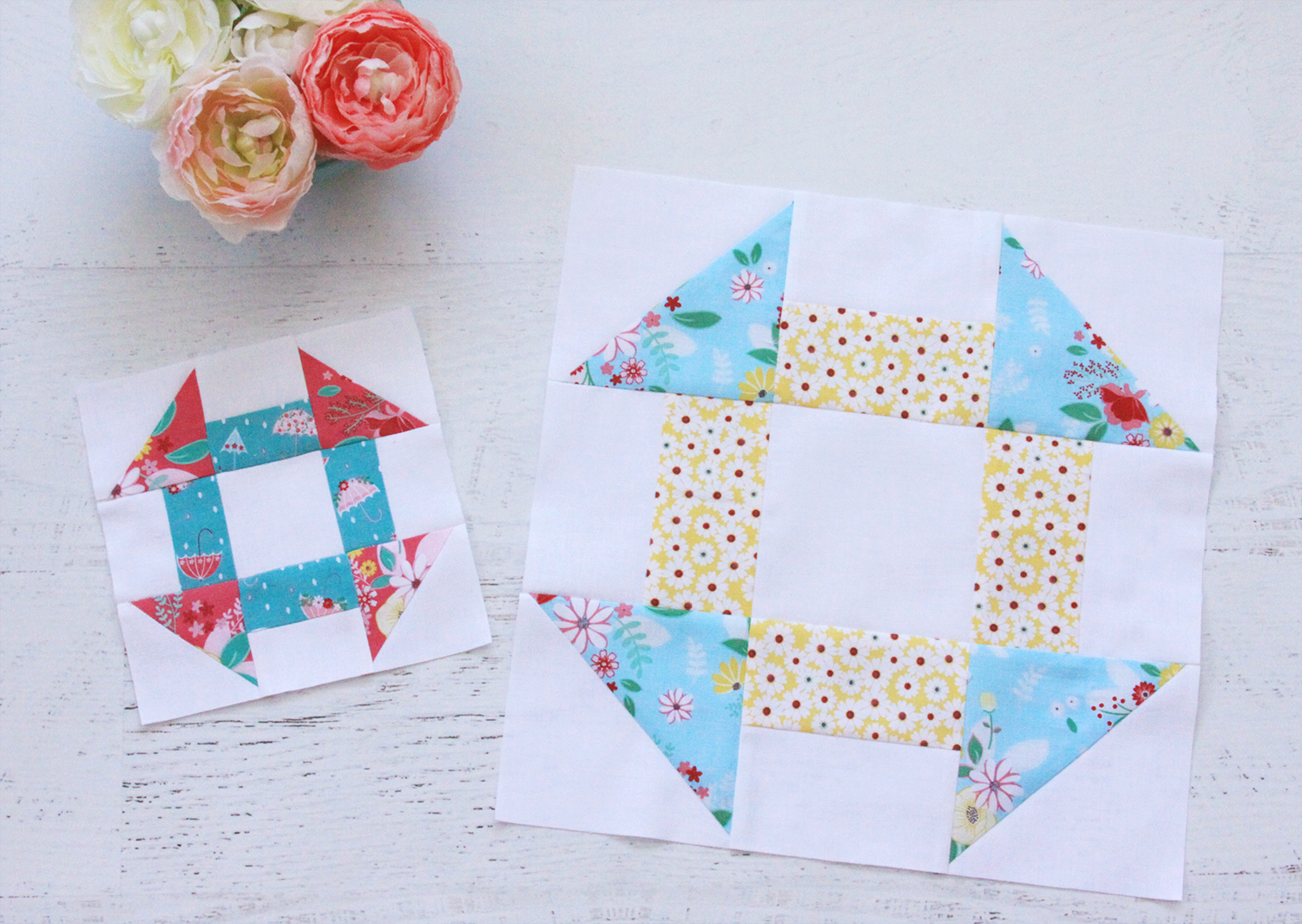 I used my new Singing in the Rain fabrics for my blocks! I am going to make them all up in Singing in the Rain and when we're finished I'll be able to put them in a sweet sampler quilt.
Churn Dash Quilt Blocks – RBD Block Challenge
The Riley Blake Designers are taking turns writing up the tutorials for the blocks each week and we'll have tutorials for 6″ and 12″ blocks, so you can make one size or both! Amy Smart started us off with the tutorial for the Churn Dash Blocks!
I hope you sew along with us! At the end of the series we'll have a layout for you to put them all together. I'm thinking this will be a sweet classic block sampler!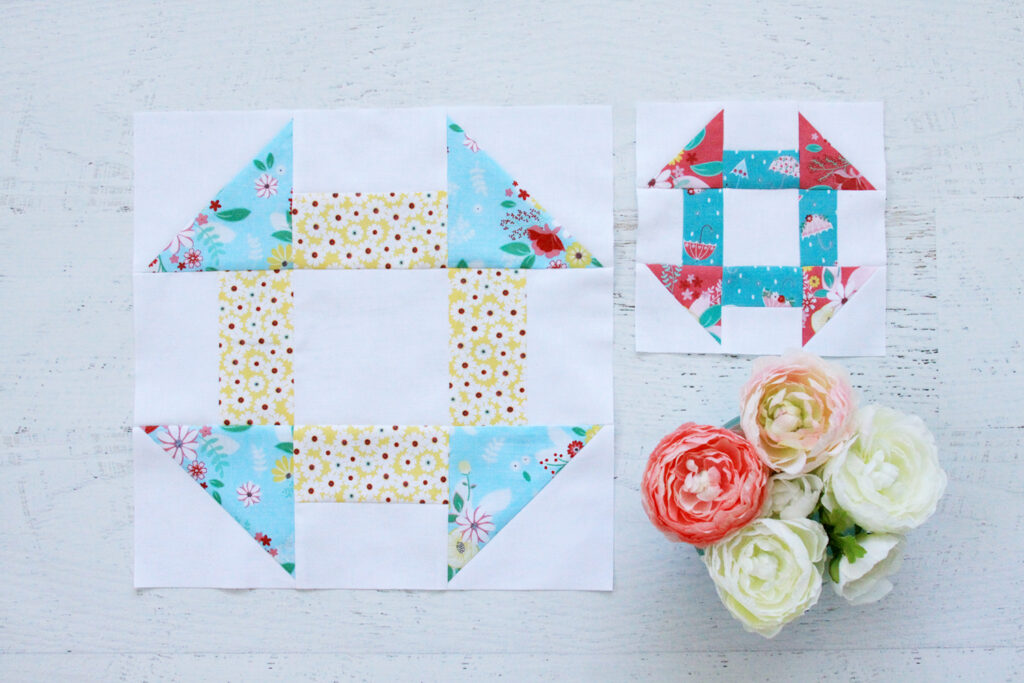 Do you have a favorite quilt block? There are so many fun ones coming up – maybe yours will be on the list!
Sew along with us and share your photos on Instagram with the hashtag #RBDBlockChallenge – and follow Riley Blake Designs to see what the new block is each Monday!