We're diving into the Economy Quilt block in the RBD Block Challenge this week! This fun block is a great way to show off different prints and even some fussy cutting!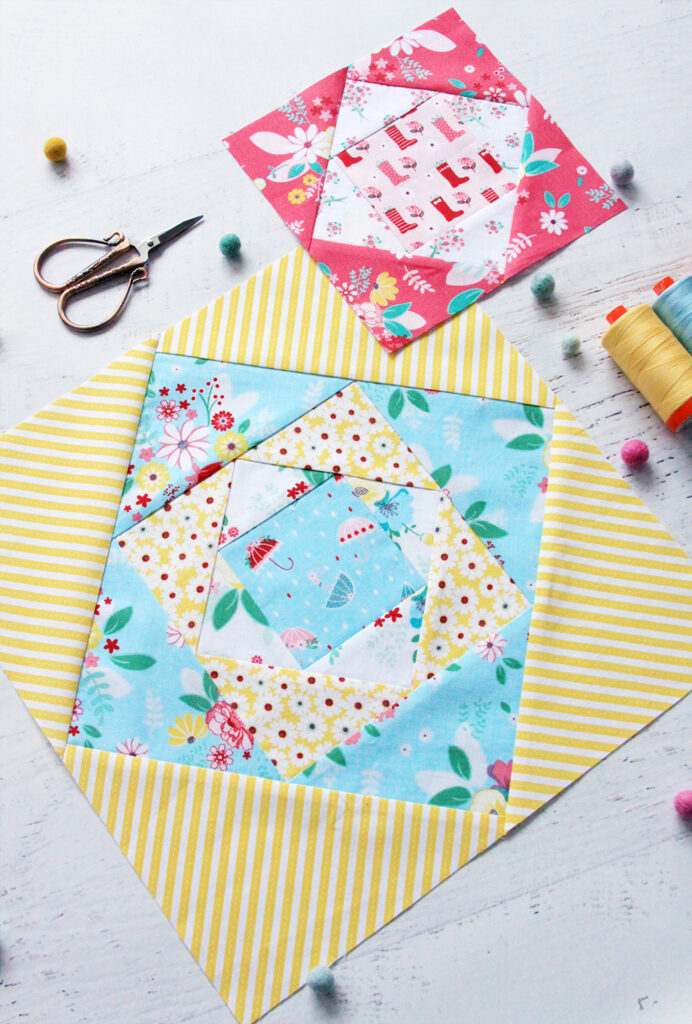 I have never made these blocks before! They are super simple though and really fun – I loved choosing the different fabrics. I used Singing in the Rain fabrics for these – pink prints for the 6″ blocks and yellows and blues for the 12″ blocks.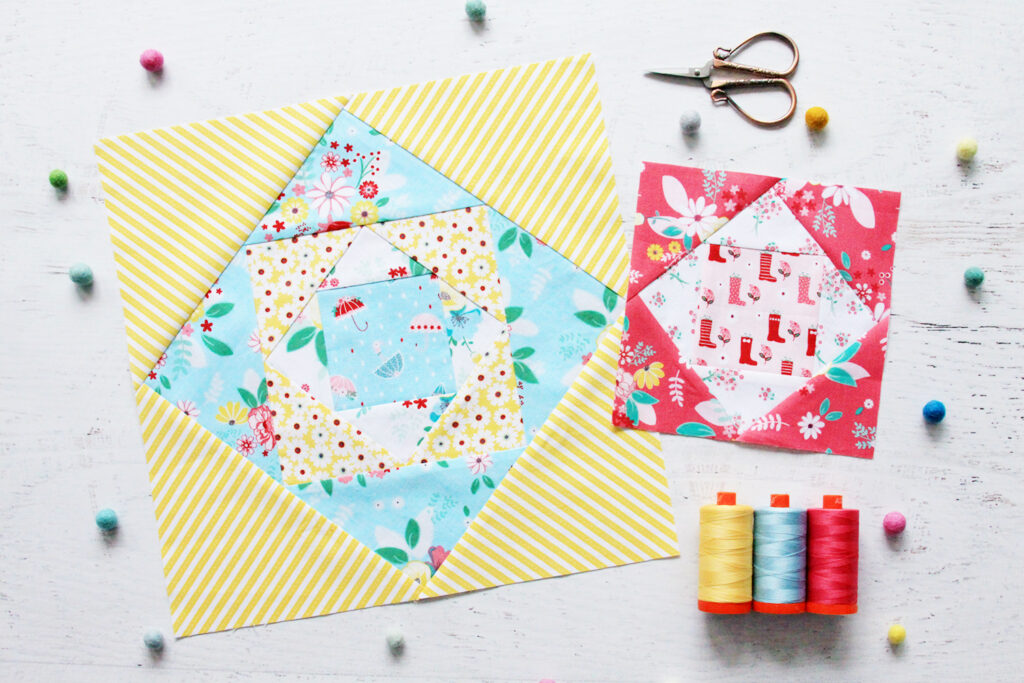 The center squares of the blocks are perfect for fussy cutting so I used my little rainboot and umbrella prints for the centers.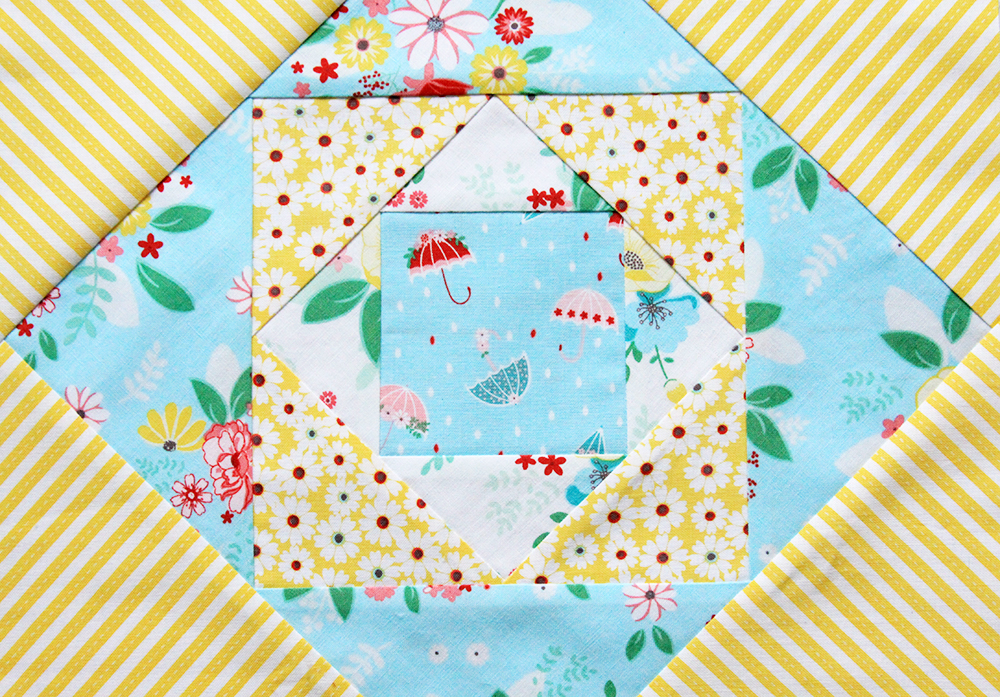 This week you can find the tutorials for the 6″ and 12″ blocks over at Diary of a Quilter! And the cool thing about the center of the 12″ block is that you can use a 6″ block as the center – so you have lots of layers! Kind of like an Inception quilt block but prettier. :)
Economy Quilt Block – RBD Block Challenge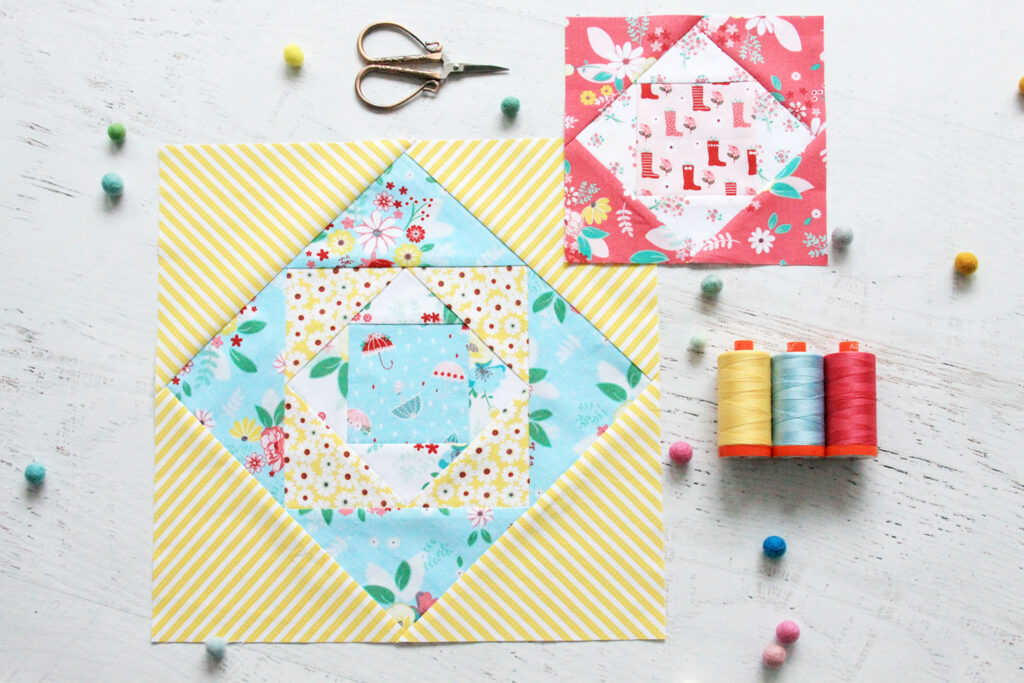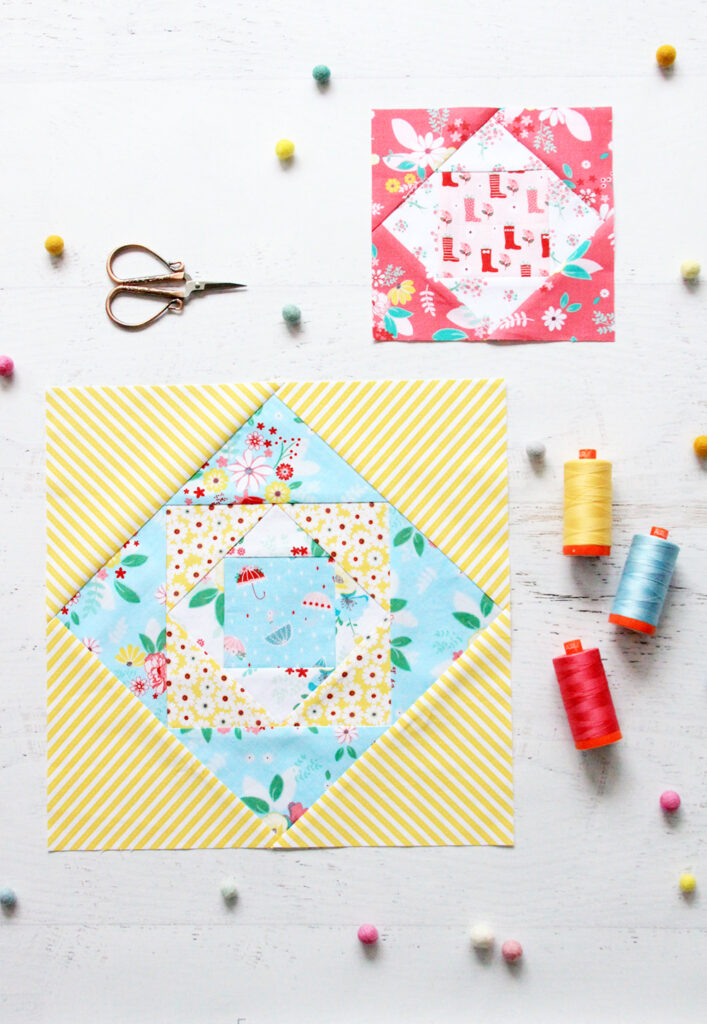 I have just a couple of tips on the trimming of the different sections. When you trim each section after sewing on a new round, keep the block centered in the ruler by finding the halfway point and lining that up on the ruler. So if you're trimming the block to 9″, line up the corner seams at the 4 1/2″ lines on the ruler (see the black arrows below). This will help your block be trimmed evenly all the way around.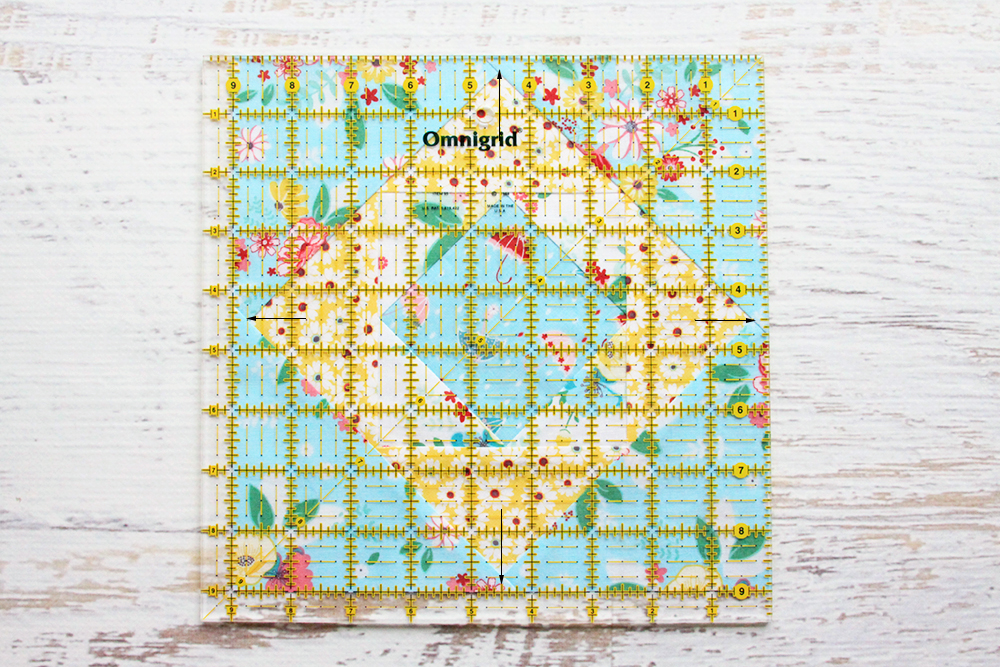 If you're trimming a block that is larger than a square ruler, make sure you're trimming so that you're leaving a 1/4″ seam allowance on all sides.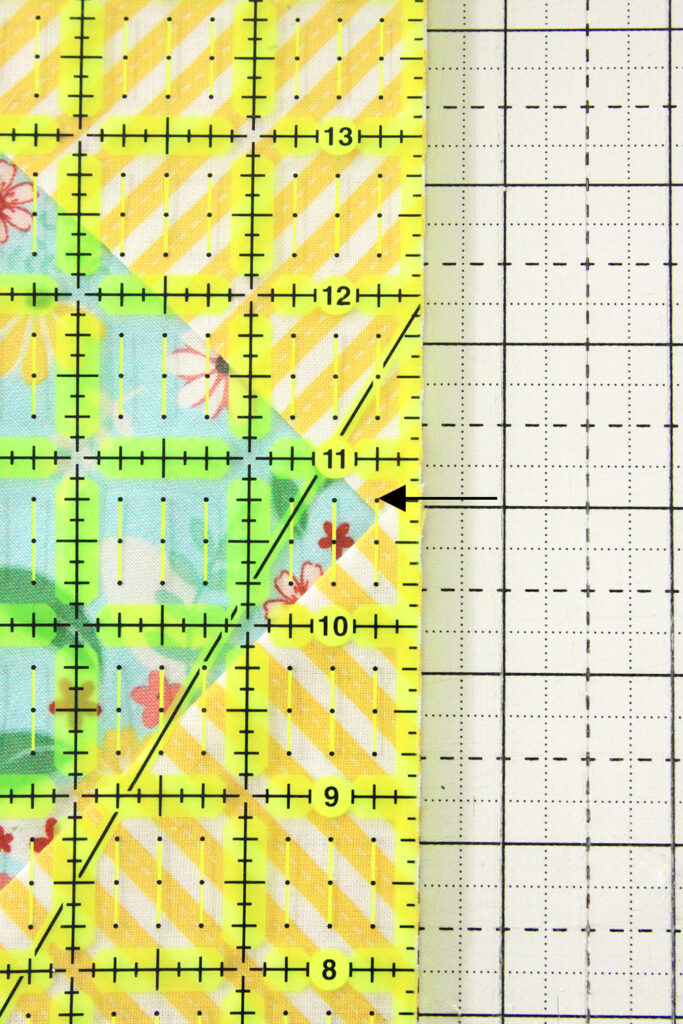 You can check out my other blocks here!
Are you sewing along with us? It's not too late to join in! We're sharing free classic quilt blocks every week. You can see all the different versions by checking out the hashtag #rbdblockchallenge.